Peloton has a feature to help new members select their first very class (or a class of a new workout type they haven't tried before) called the "Find Your Class Match" quiz. The quiz can be accessed at https://www.onepeloton.com/first-class.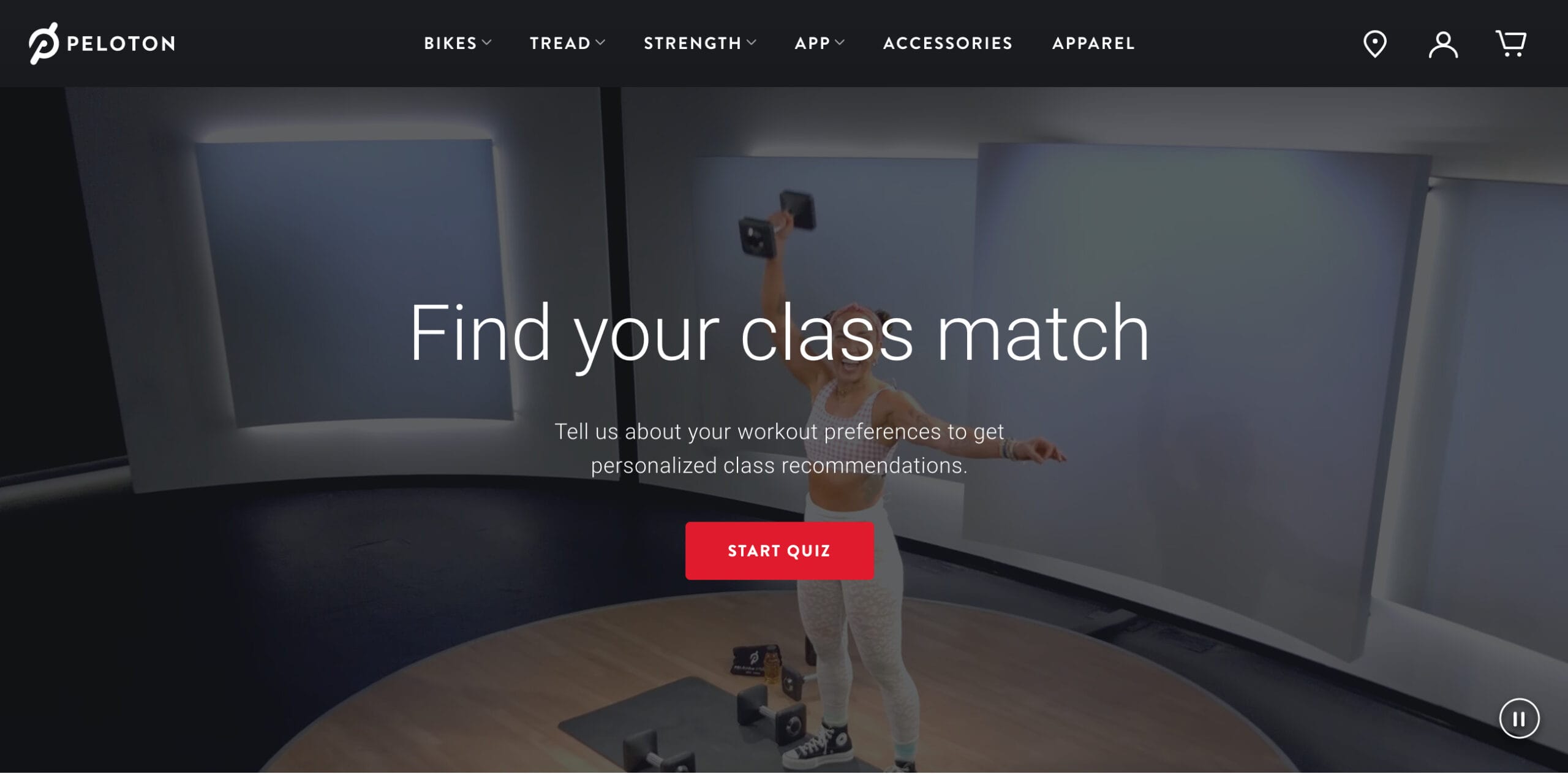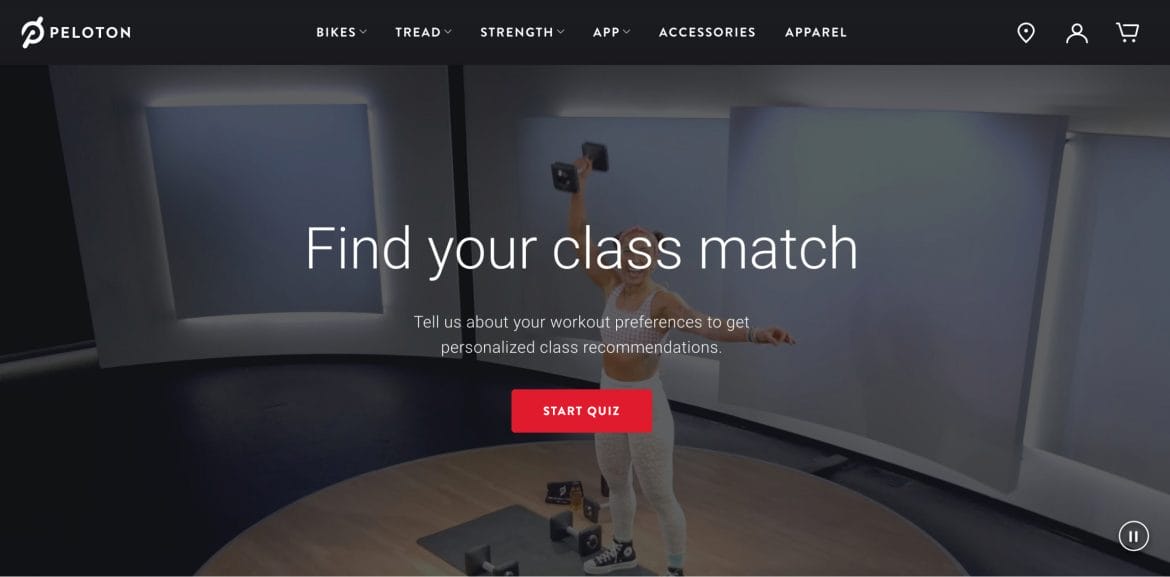 The quiz contains five sections designed to learn more about the new member and their workout habits to recommend classes across modalities.
The quiz starts out with a question about preferred modalities, asking: "What types of workouts are your favorites?" There are 13 options for the member to choose from:
Cycling
Indoor running
Strength
Sculpting
Yoga
Stretching
Meditation
HIIT cardio
Outdoor walking
Outdoor running
Indoor walking
Bike Bootcamp
Tread Bootcamp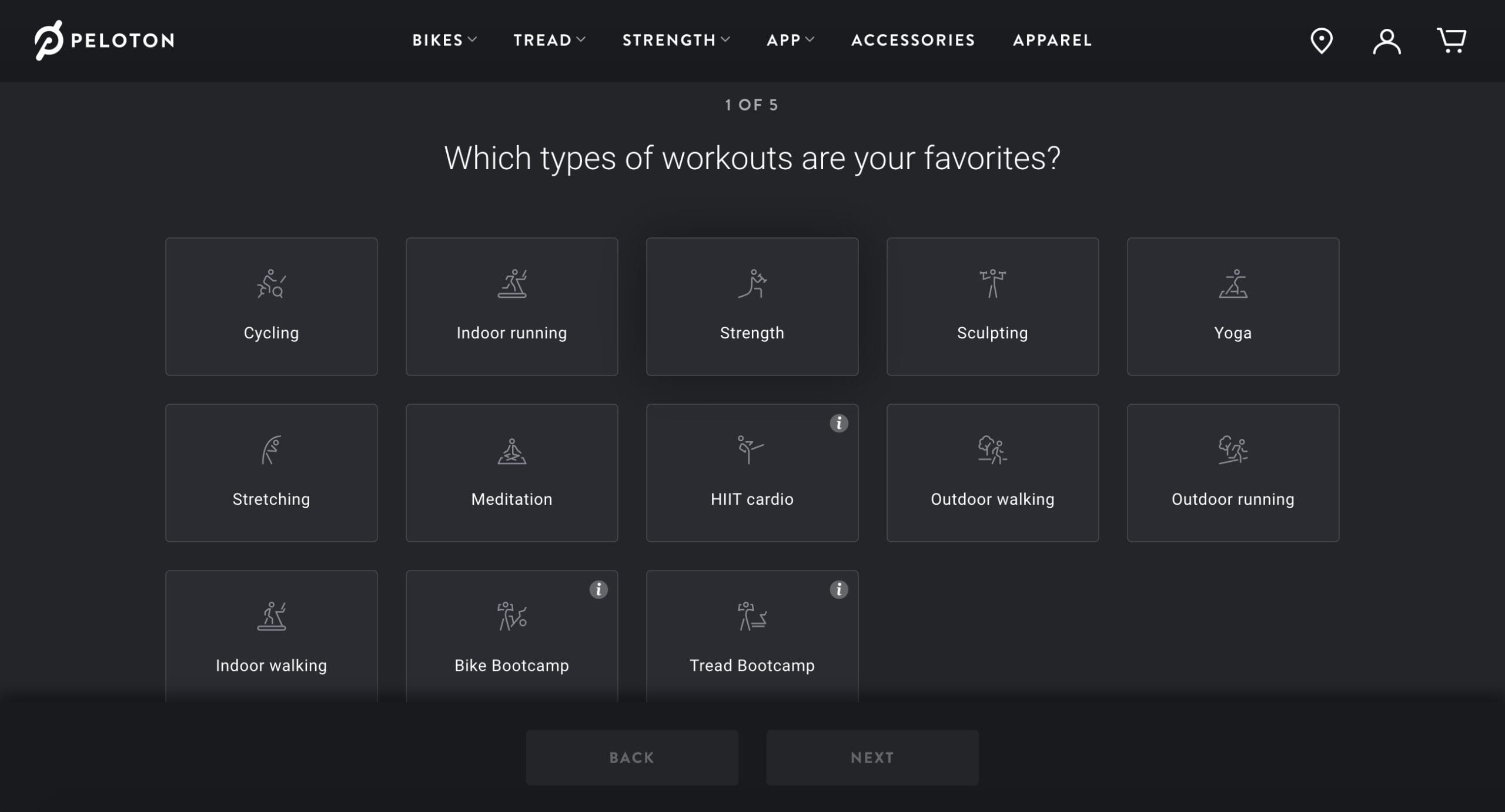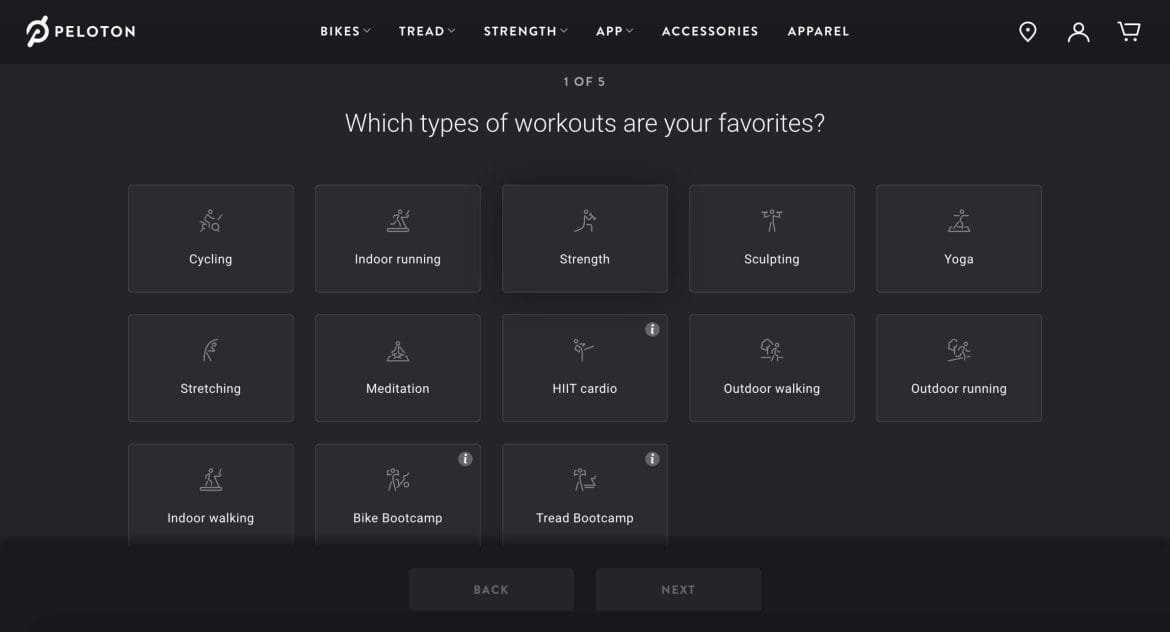 The HIIT cardio, Bike Bootcamp, and Tread Bootcamp options provide a clickable information icon that provides additional details about the modality. Members can select up to all of the modality options provided.
The second question asks about experience level with each of the modalities selected. Users can select "beginner," "intermediate," or "advanced" for each modality.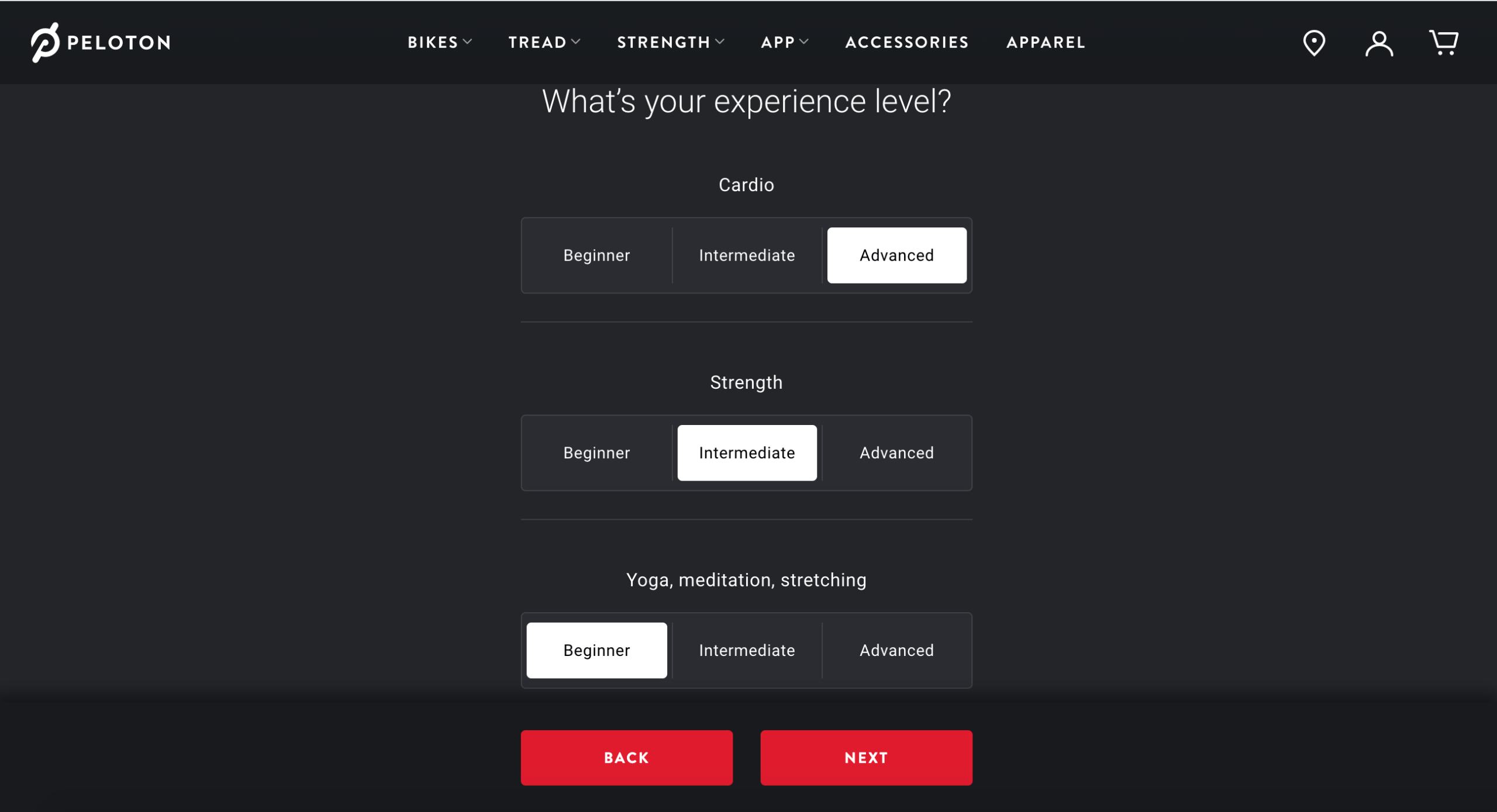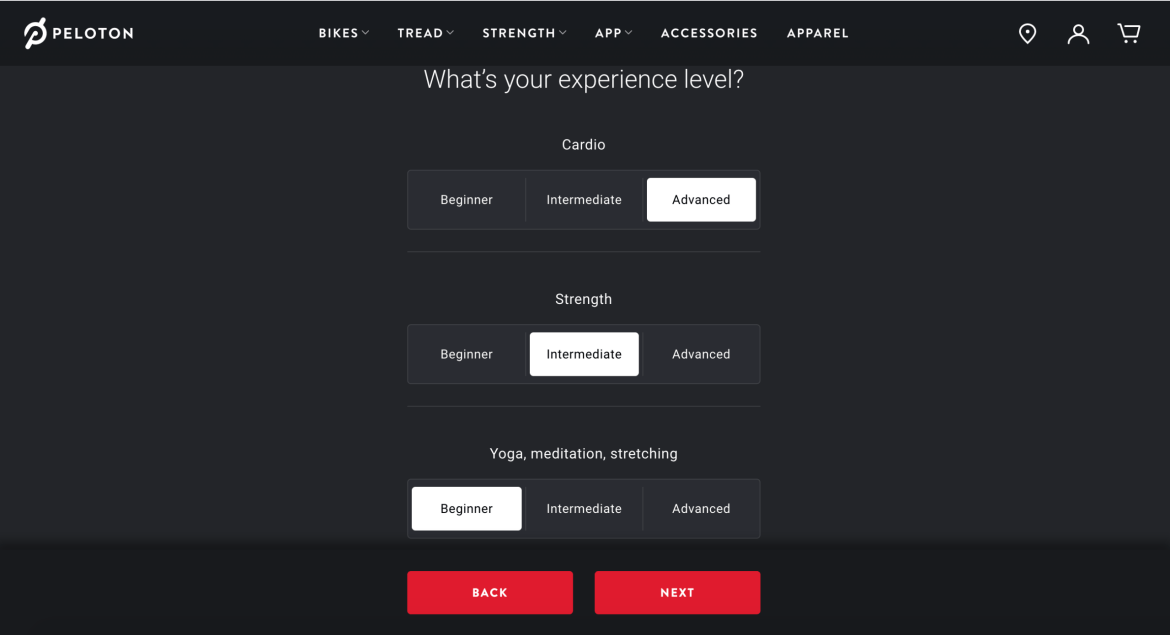 The third question inquires about music tastes, asking: "What kind of music motivates you during workouts?" Members have 12 options to choose from:
Alternative
Classic rock
Country
Electronic
Hip-hop
Indie
Latin
Pop
R&B
Rock
Other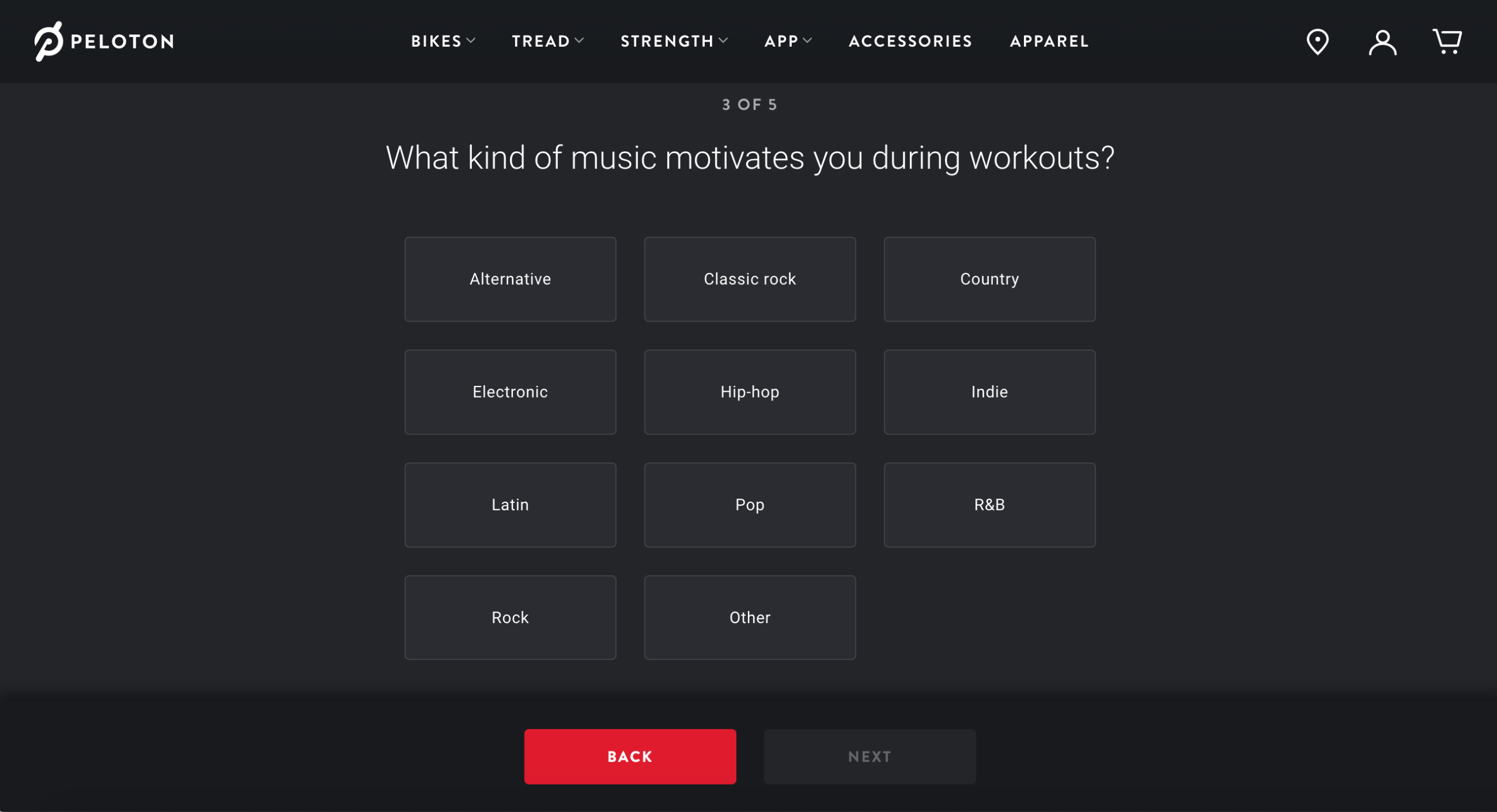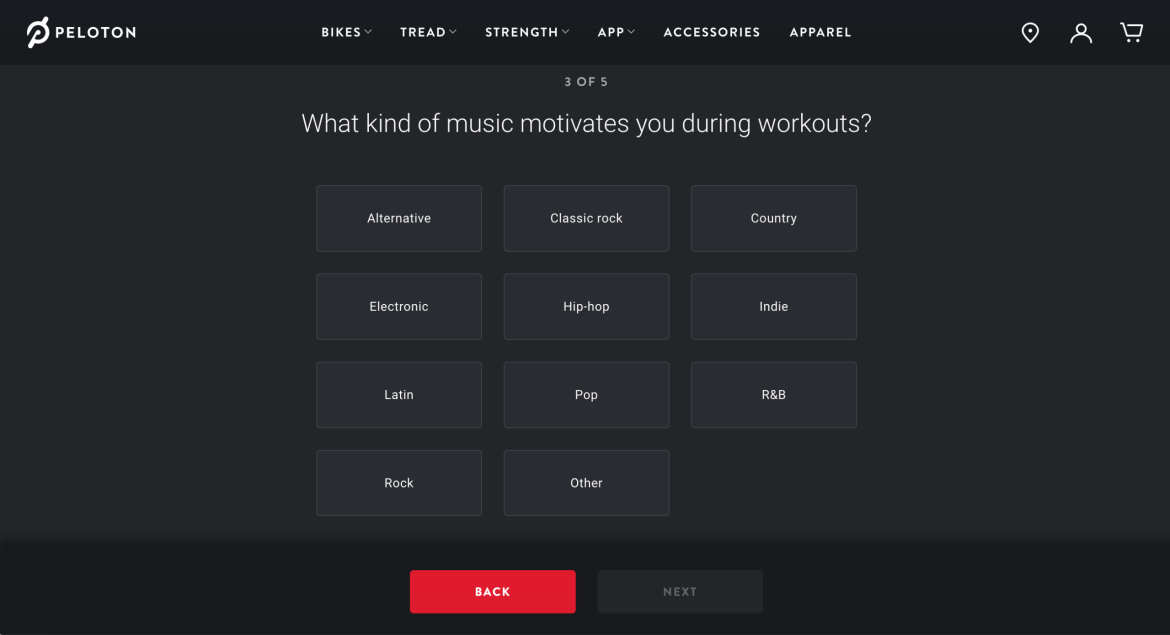 The next question asks about workout duration: "How long are your workouts?" Users can select anywhere between 5 and 90+ minutes. This question only allows members to choose one answer, and also notes the stacking feature.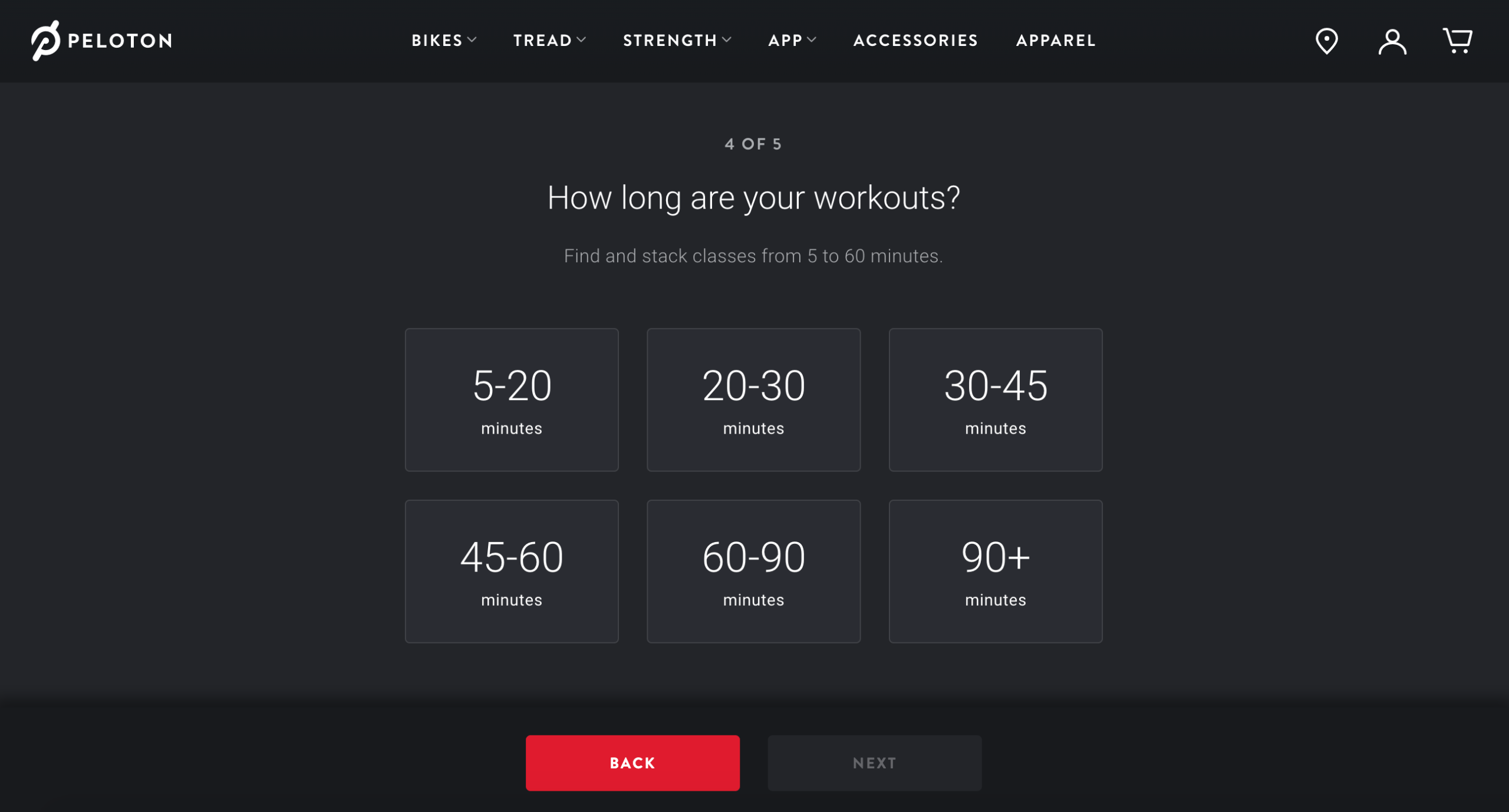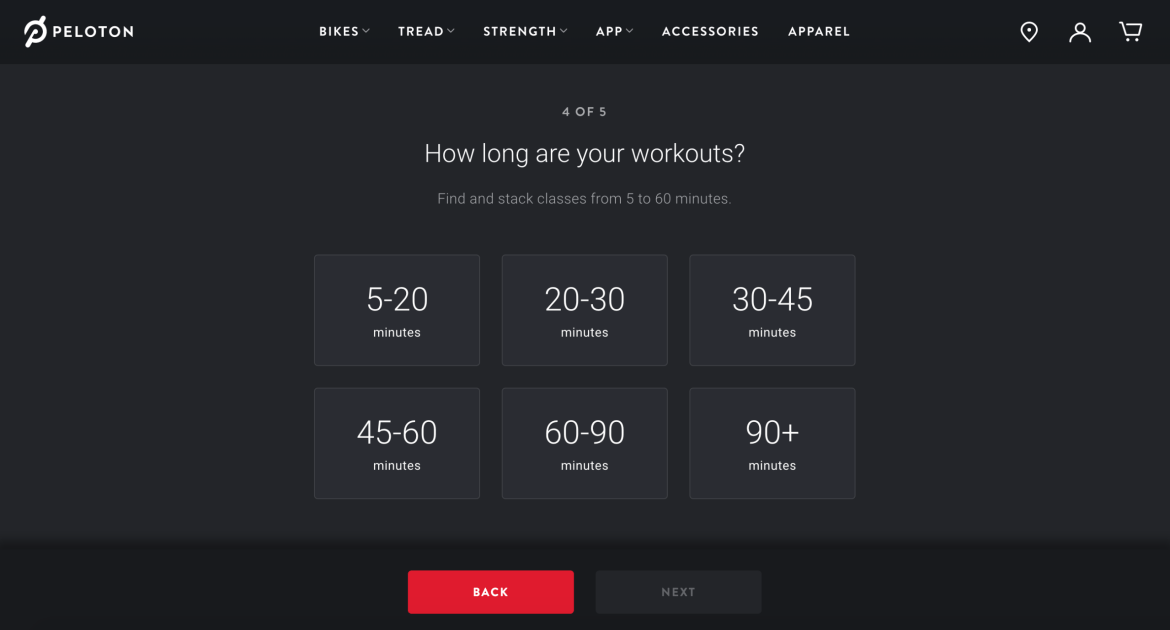 The fifth and final question asks about the equipment that the member has available to them, with ten options to select:
Light dumbbells
Medium dumbbells
Heavy dumbbells
Resistance bands
Workout mat
Yoga mat
Yoga blocks
Yoga strap
Foam roller
None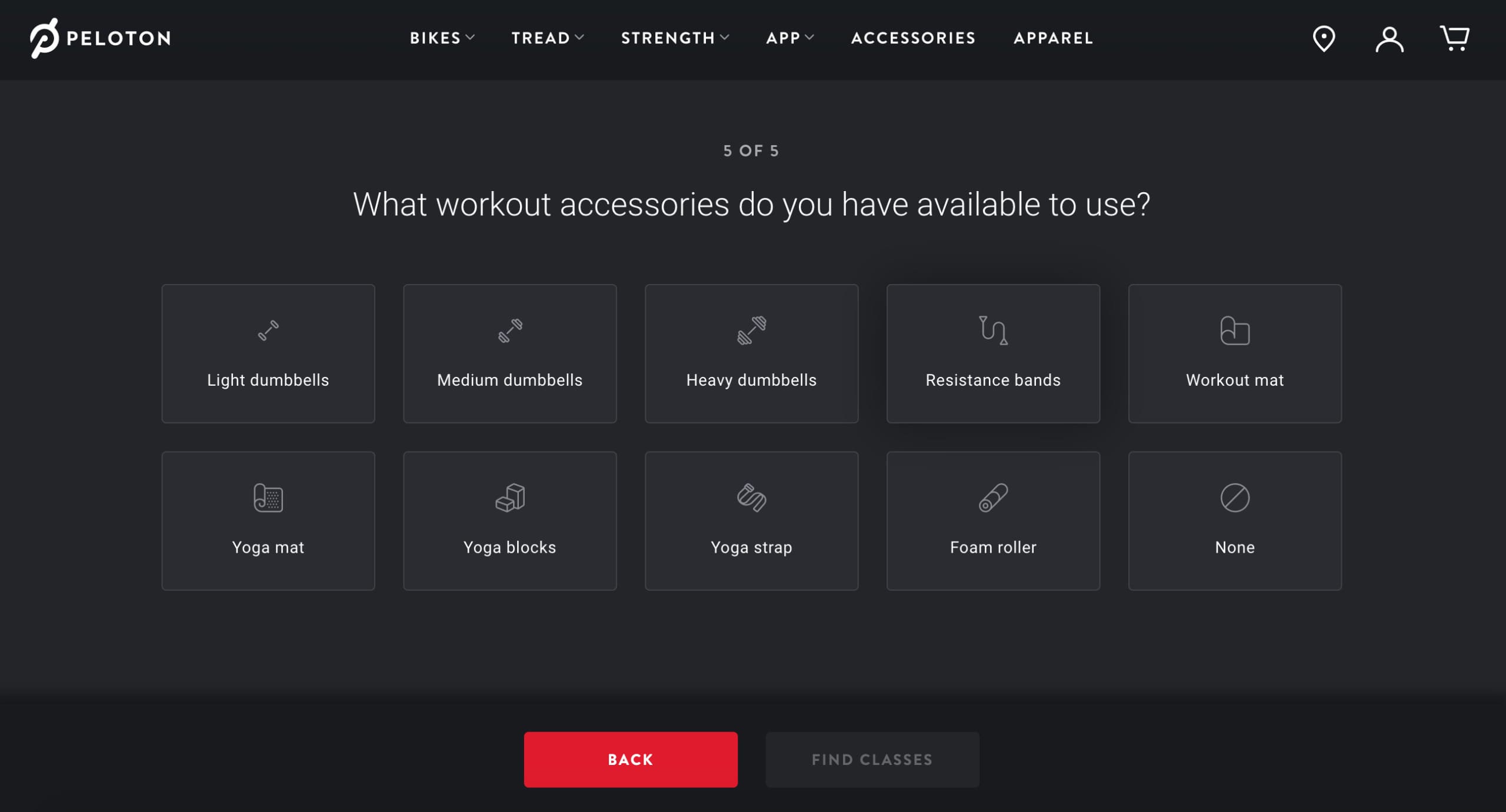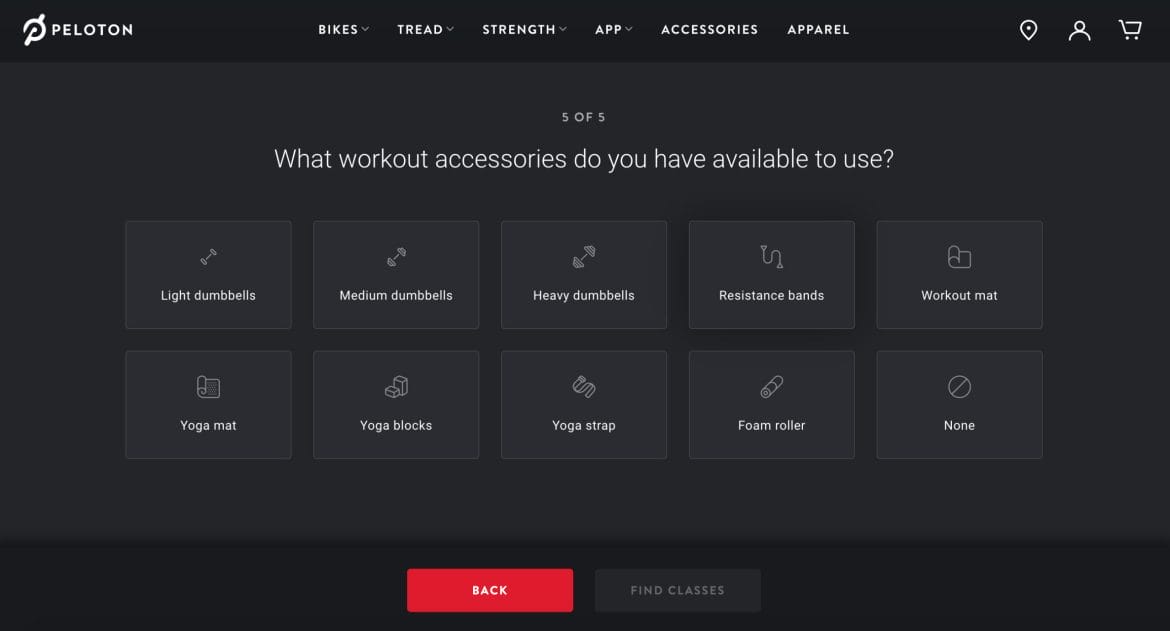 After completing all of the questions members will see their top 3 recommendations in each of the original modalities they selected.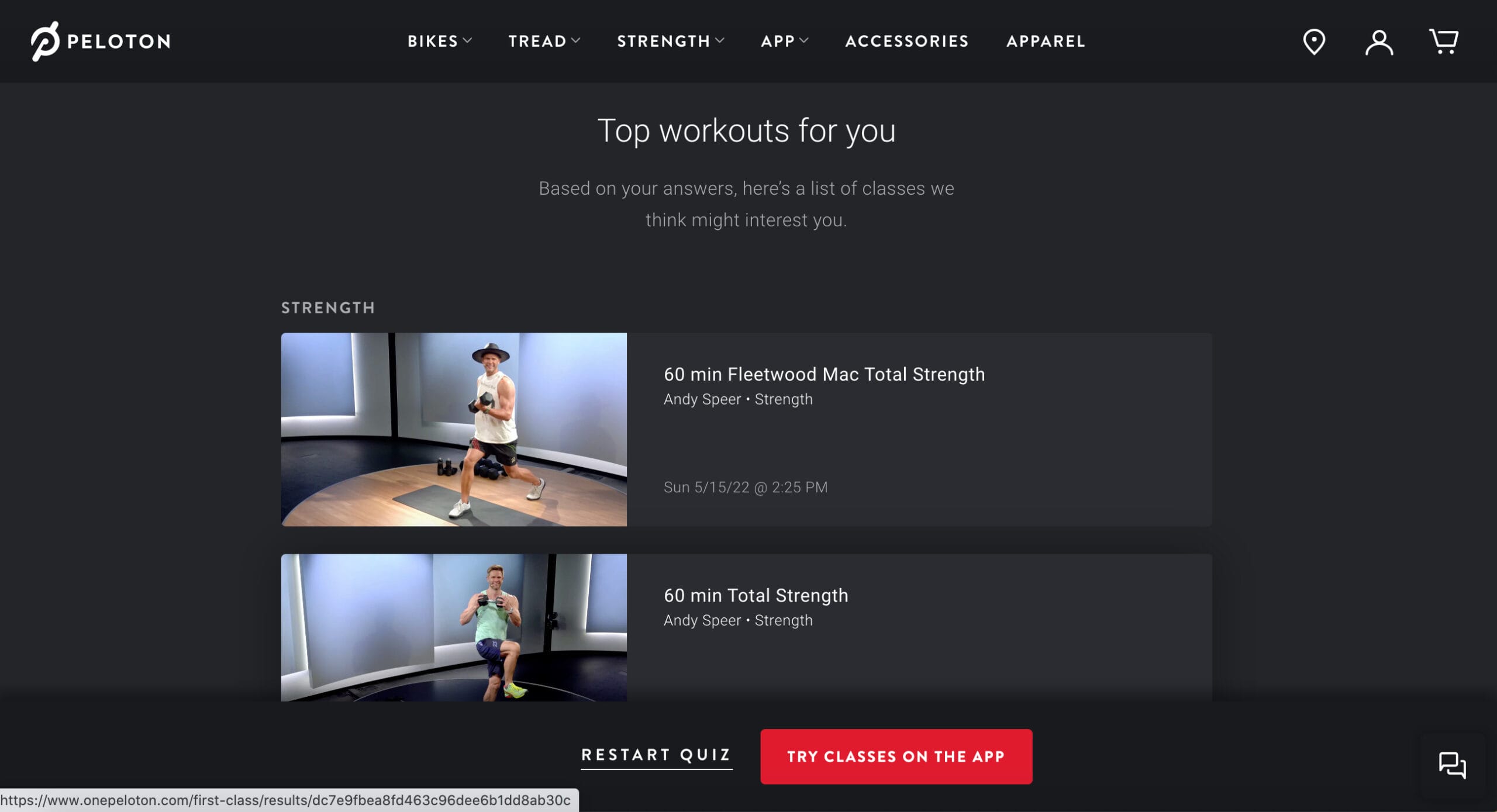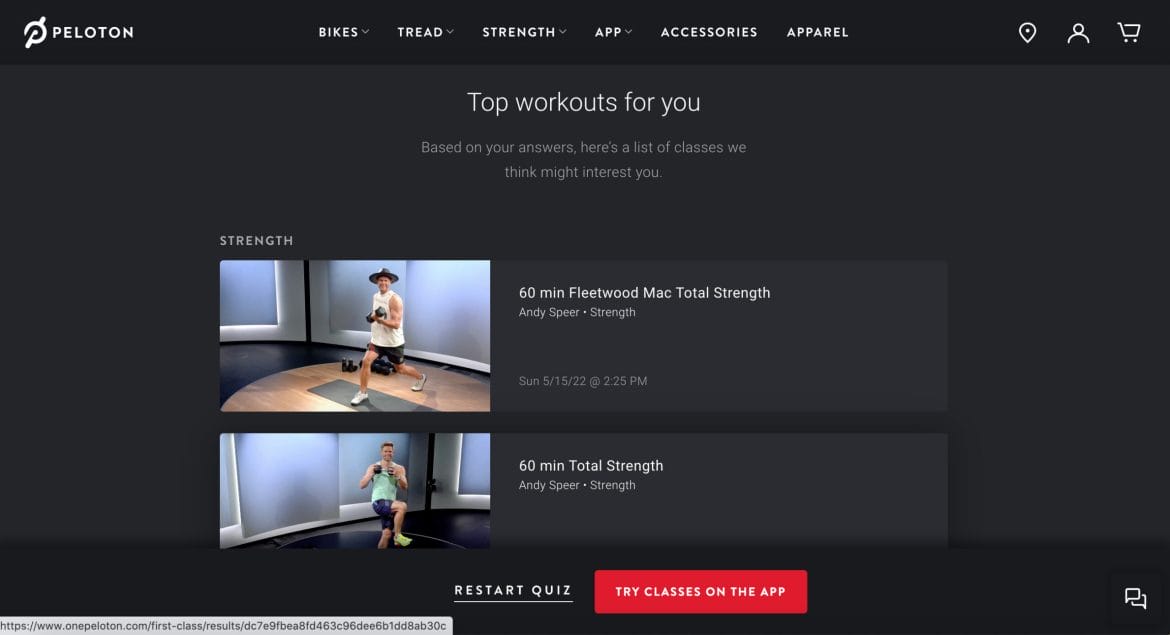 The third recommendation in each modality has a "preview" option, through which you can view one minute of that specific class, almost like a trailer.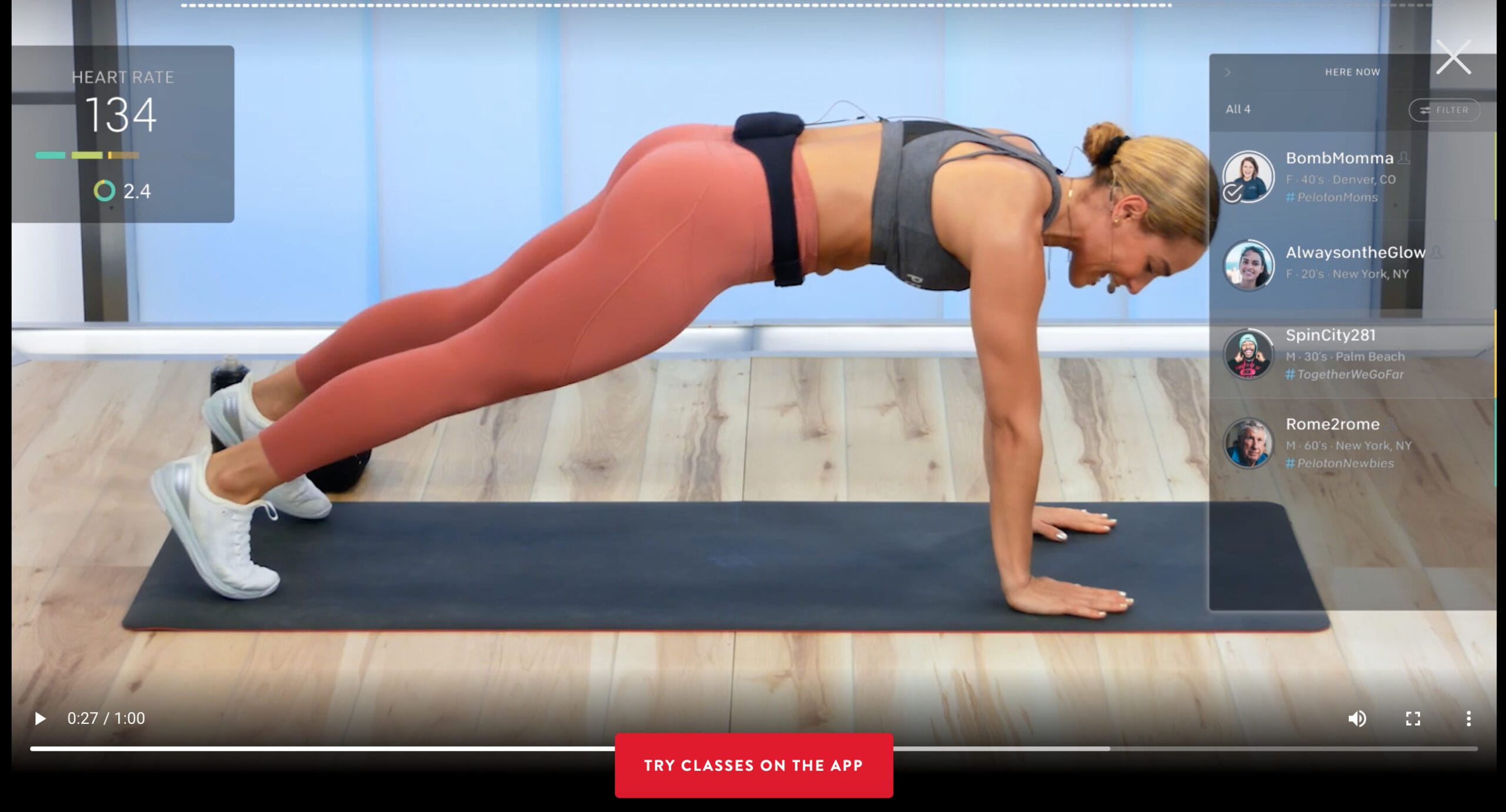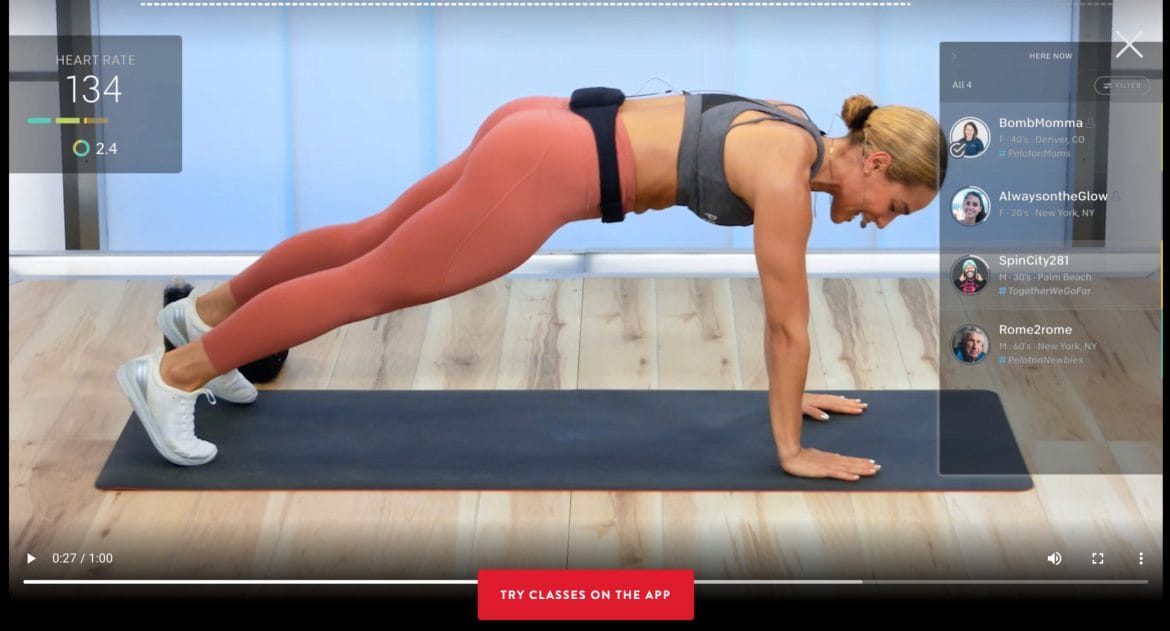 The videos even show a leaderboard and heart rate display to provide the full effect of what taking a Peloton class is like.
While this "Find Your Class Match" quiz will definitely be helpful to brand new Peloton members, it appears to be more of a marketing tool targeted towards new customers who may not have purchased a device or signed up for the App yet. The quiz highlights all of the different modalities, instructors, and music styles that Peloton offers, and provides links to purchase the Bike, Tread, and Guide, or sign up for the App.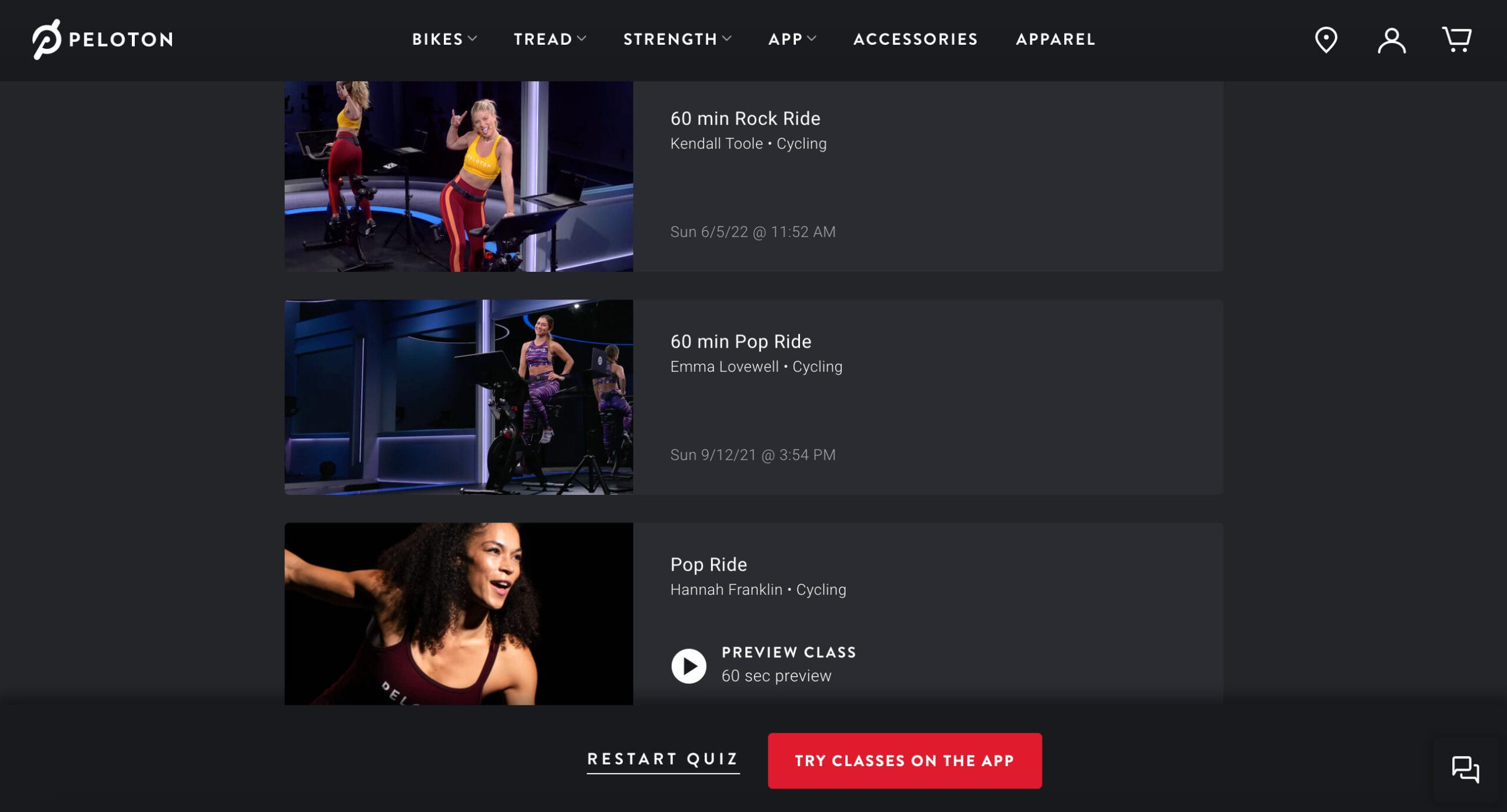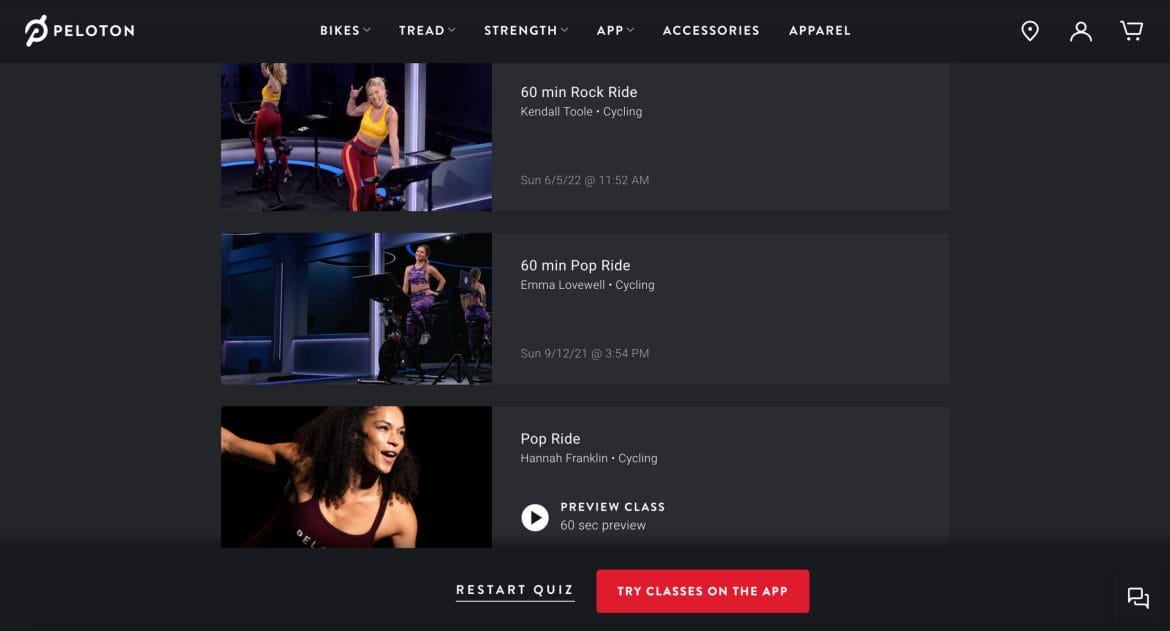 Peloton has previously launched quizzes, including one designed to help members select a class. The "Find Your Ride" tool launched in 2020 and provided instructor recommendations for cycling. The "Find Your Instructor" quiz debuted in 2021 as a part of Peloton's ongoing partnership with Spotify, and provided instructor recommendations based on music taste and workout habits.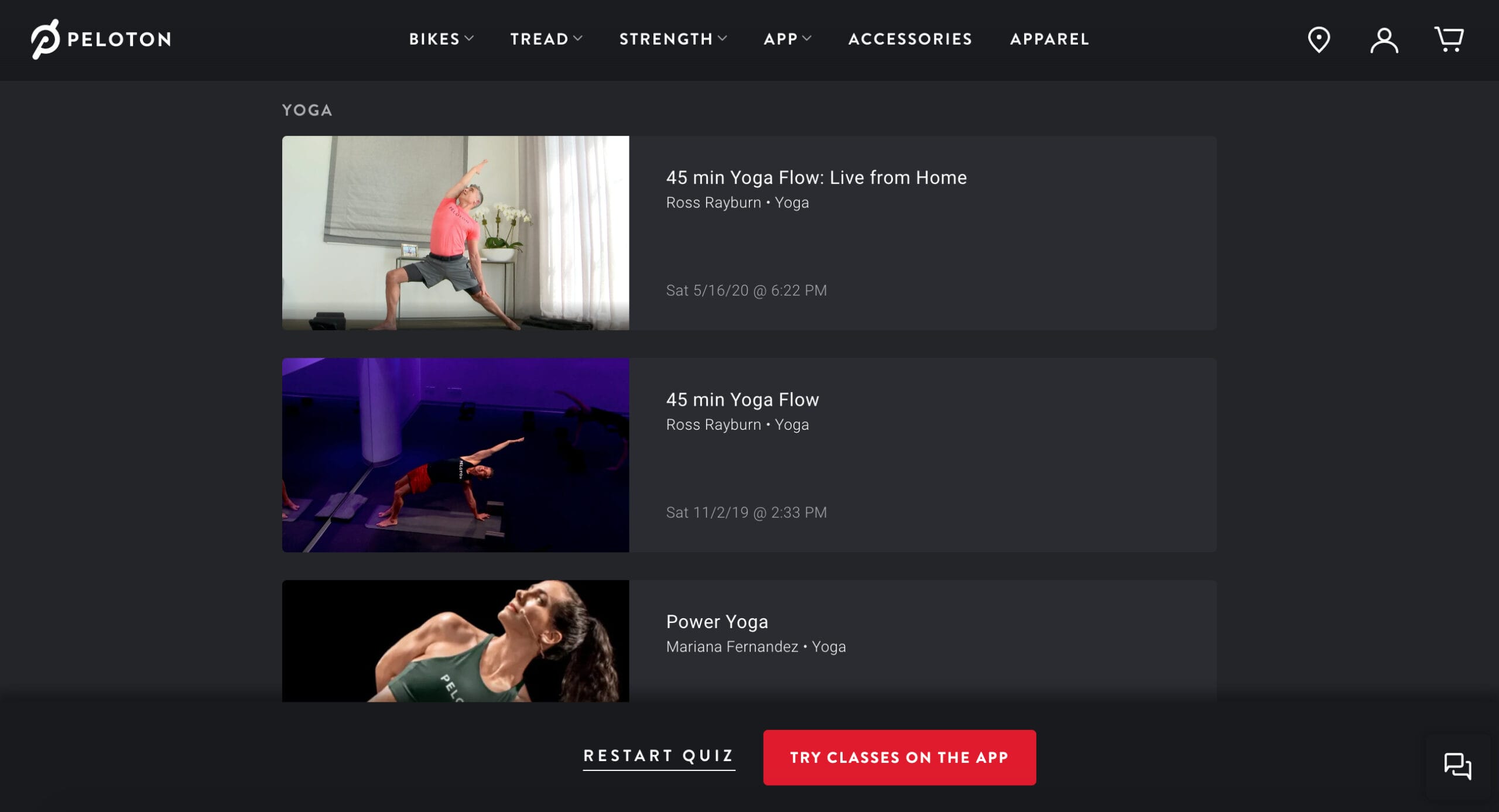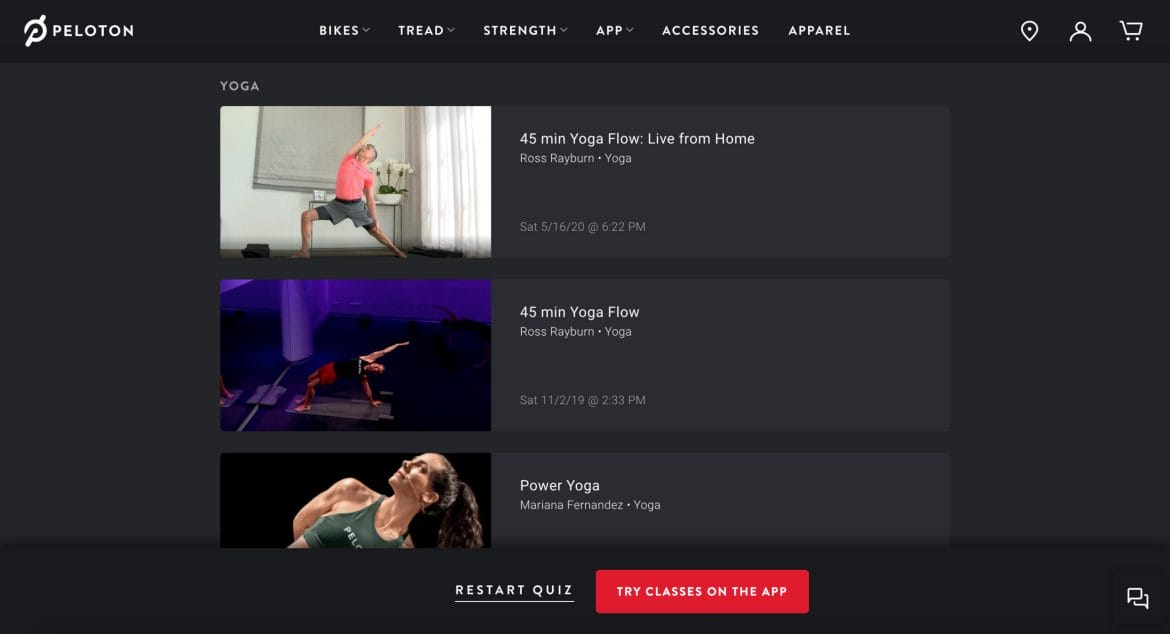 If you took Peloton's newest "Find Your Class Match" quiz, what did you think of the results?
---
Want to be sure to never miss any Peloton news? Sign up for our newsletter and get all the latest Peloton updates & Peloton rumors sent directly to your inbox.