Peloton has announced their next Artist Series will take place this Wednesday, July 27th, and will showcase rapper & trap artist Future! Peloton made the announcement via Instagram:
Nothing gets the quads burning like trap—so blast the volume and turn all the way up with @future in this new Artist Series.

New classes with @la_tiamariana, @officialmarcelfit, @fitxkendall, @alextoussaint25, @jesssims, and @adrianwilliamsnyc begin Wednesday, July 27.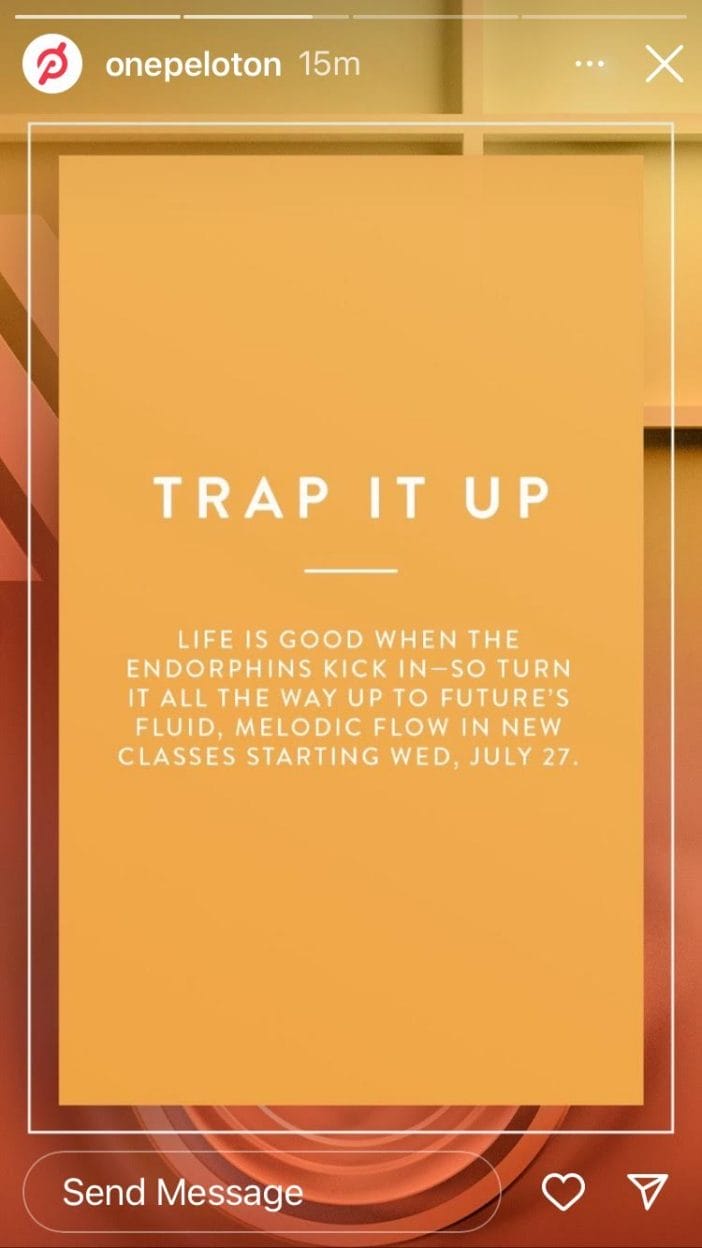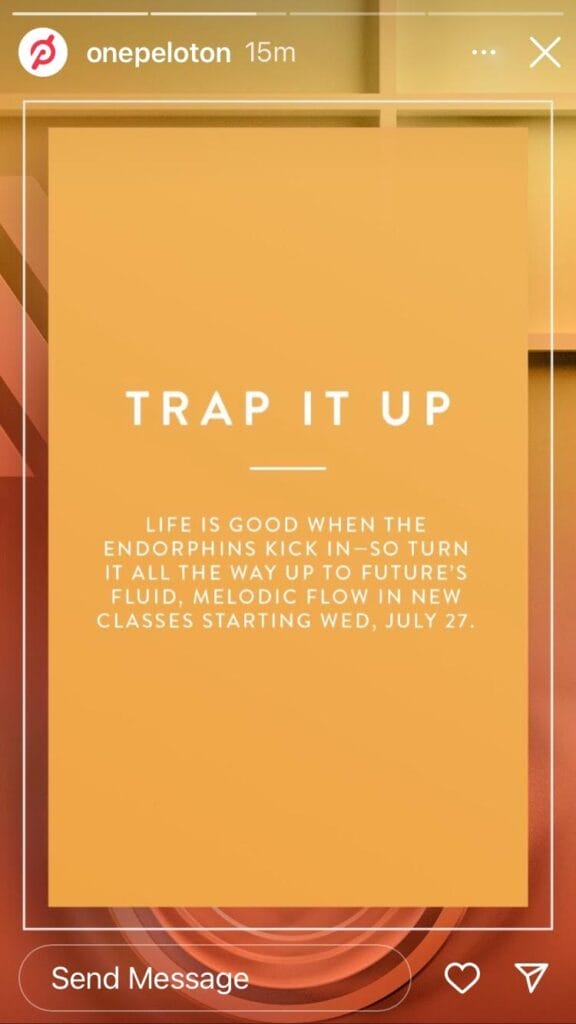 Future is an American rapper and trap artist who has earned 85 award nominations, and has won 6 awards, including a 2019 Grammy Award for Best Rap Performance, three BET awards, most recently in 2020 for Best Hip Hop Video. Future has released 9 studio albums and is considered a pioneer of the vocal effects and melodies used in modern trap music.
Peloton's artist series will feature classes across several modalities, taught by six instructors! Classes begin Wednesday, July 27th.
Future Peloton Classes & Schedule & Workouts – Featured Artist Series
20 min Future Power Yoga Flow – Mariana Fernández – 7/27/22 @ 6:30pm ET
30 min Future Run – Marcel Dinkins- 7/27/22 @ 7:00pm ET
20 min Future Shadowboxing – Kendall Toole – 7/27/22 @ 7:30pm ET
30 min Future Ride – Alex Toussaint – 7/27/22 @ 8:00pm ET
45 min Future Bootcamp – Jess Sims – 7/28/22 @ 12:00pm ET
45 min Future Thunder 45 Bootcamp – Adrian Williams – 7/31/22 @ 10:00am ET
Peloton members can expect to receive an Artist Series badge for completion of any Future class. You can find a complete list of badges available in our guide.
Do you plan on taking any of the Future classes?
---
Want to be sure to never miss any Peloton news? Sign up for our newsletter and get all the latest Peloton updates & Peloton rumors sent directly to your inbox.