Late last night, a new version of the Peloton Digital app was pushed to the Goole Play store. The Peloton change log mentions one new addition – "New to Android Mobile: Programs and Collections"
New to Android Mobile: Programs and Collections
Programs: Designed to help you reach your next goal, Peloton instructors have created training programs from 4 to 18 weeks long. Try favorites such as "Crush Your Core" and "Road to The 5K".
Collections: Explore special collections of curated classes, from our Artist Series workouts, special events classes and our instructors' signature series.
Prior to today, collections & programs were only available on the Peloton Bike & Tread, or within the Peloton Digital app on iOS. Peloton has relaunched and refreshed a number of collections in the last week, so now Android users will get to take advantage of them. Unfortunately, the Android app is still lagging behind the iOS app in some ways – with GPS route tracking for outdoor runs and preloading classes for offline use being two features that have not been ported over to Android yet after more than 1.5 years of them being available for iOS.
Two of the most popular programs include Emma Lovewell's Crush Your Core program, and Andy Speer's Total Strength training program.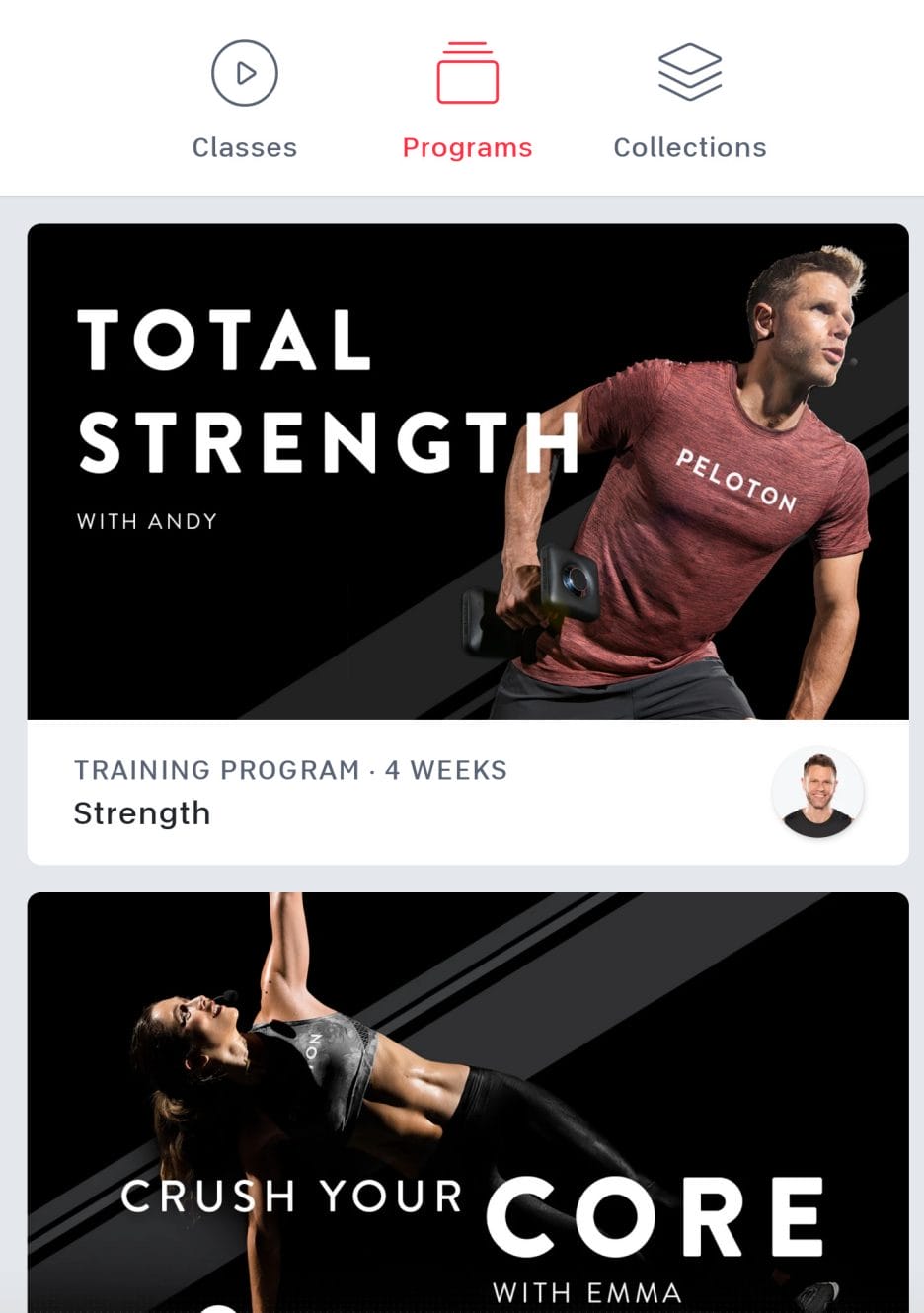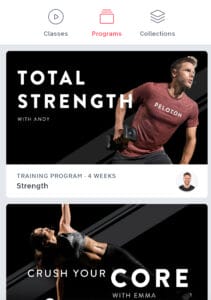 One can hope that Peloton will eventually add collections & programs to other platforms like Apple TV, Roku, Android TV, and others in the coming months. Collections & Programs are also notably missing from Peloton's website – it's not clear why they haven't been added there yet. In the meantime, if you want to see what featured artist series classes there are in the collection, you can view the featured artist series list here.
If you have an Android phone but don't yet have the app, you can download it here.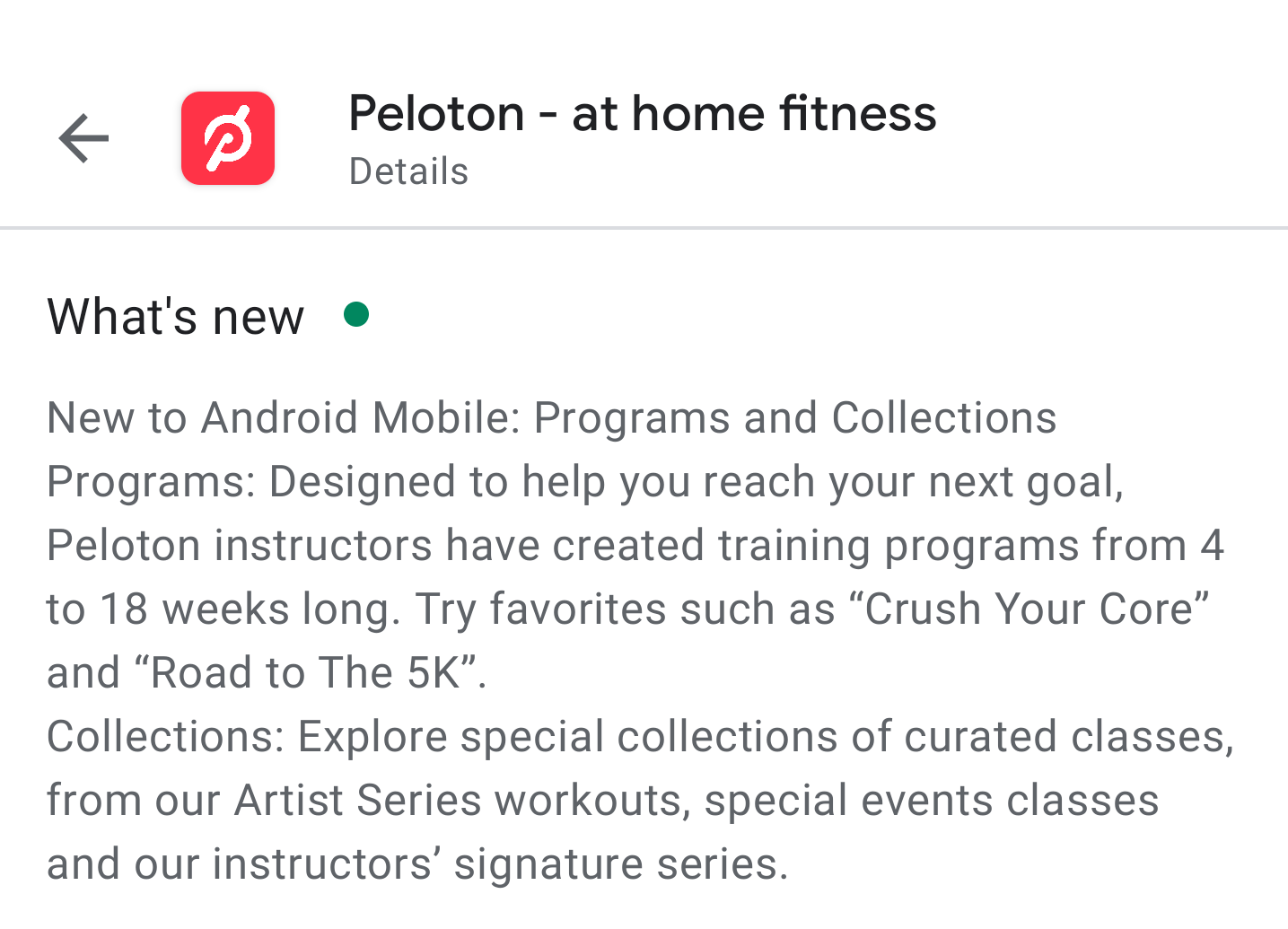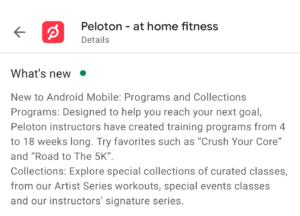 ---
Want to be sure to never miss any Peloton news? Sign up for our newsletter and get all the latest Peloton updates & Peloton rumors sent directly to your inbox.