CNBC is reporting an interesting data point today regarding Peloton shipments & order delays. They have data sourced from Import Genius that looks at the number of shipping containers that are arriving into US ports. The number of shipping containers containing Peloton equipment have risen more than 400% since this time last year. It also appears that it has jumped 200-300% in November & December from where it was in September & October as well.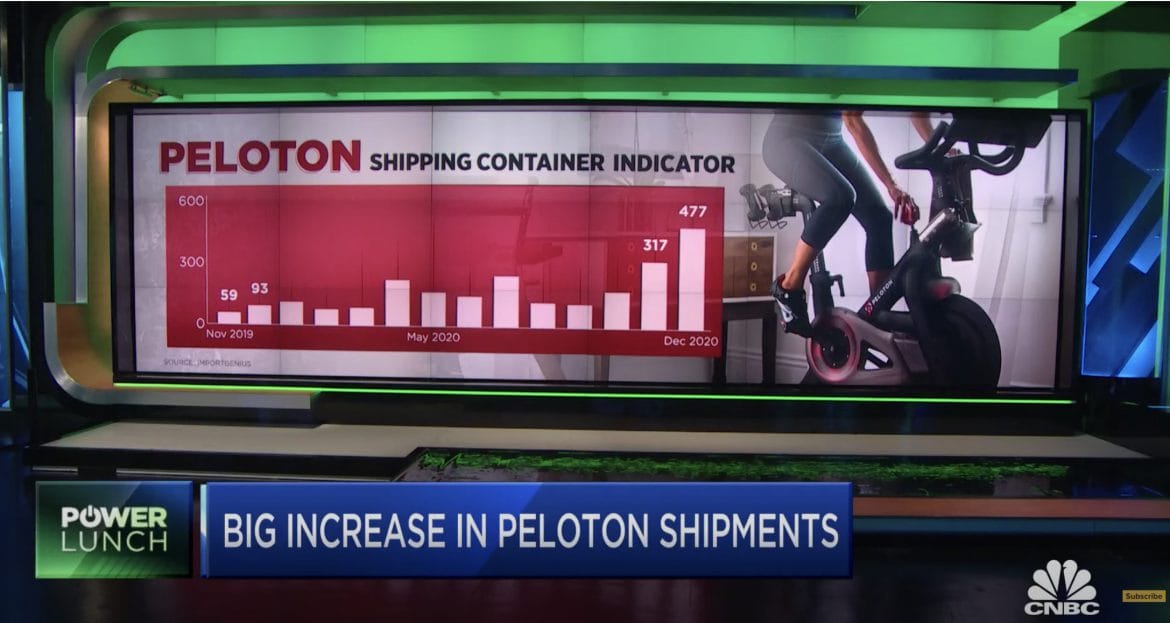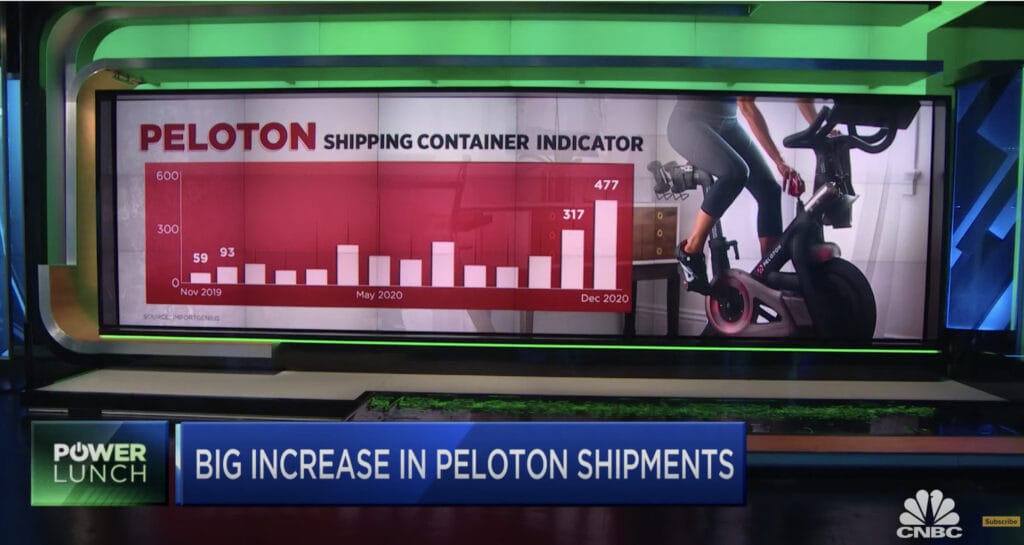 With the company facing extreme backlogs (8-10+ weeks) for customers who order a new Bike or Tread, this rise in shipments will hopefully help the company fulfill some of that order backlog. However, what isn't immediately clear is what percentage of these containers are filled with Bike & Tread – and what is filled with other items. The containers also will contain accessories like shoes, clothing, yoga mats, etc. The report also doesn't make clear what the transit time for the containers are – so it's not clear whether these containers would include products that have been ordered in the most recent quarter which hasn't been reported yet, allowing for an early forecast of those numbers.
The order & delivery delays are becoming a bigger issue for the company. There is now a dedicated Facebook group ("Peloton Delivery Discussion Group") for people who are waiting for their orders. Numerous reports exist in there of people who have had their deliveries cancelled and rescheduled on them – some people have had multiple reschedules. This group is rapidly growing, now with over 7,500 members.
The company has addressed the delays in public a few times. They spent a portion of their most recent earnings call addressing how they hoped to reduce the delays. Most recently, in Peloton CEO John Foley's Year End Letter to members, he again spoke about the delays and apologized for it.
However, Peloton appears to think things might be trending in the right direction, as the website was recently updated to indicate that wait times have dropped to 8-10 weeks for both the Bikes & Tread, down from the previous "10+ Weeks"
You can view the full segment from CNBC about the shipping containers embedded below, or here you YouTube.
---
Want to be sure to never miss any Peloton news? Sign up for our newsletter and get all the latest Peloton updates & Peloton rumors sent directly to your inbox.