Peloton has unveiled their 2021 holiday campaign & commercials, called: "When Your Workout Is a Joy, It's a Joy to Work Out."
Peloton CEO John Foley tweeted the first video of the series along with a note about the campaign:
Introducing @onepeloton's 2021 holiday campaign, "When Your Workout is a Joy, It's a Joy to Workout."
The three video series features actor/comedian Brett Gelman and showcases how Peloton is for everyone, Scrooges included : )
Peloton also put out a press release with additional details about the campaign:
Produced in proud partnership with creative agency adam&eveNYC, the three video series is a modern retelling of Charles Dickens' A Christmas Carol, featuring actor and comedian Brett Gelman as Scrooge. The campaign showcases how Peloton is for everyone, Scrooges included, with enough fun and entertaining content that everyone can find joy in fitness.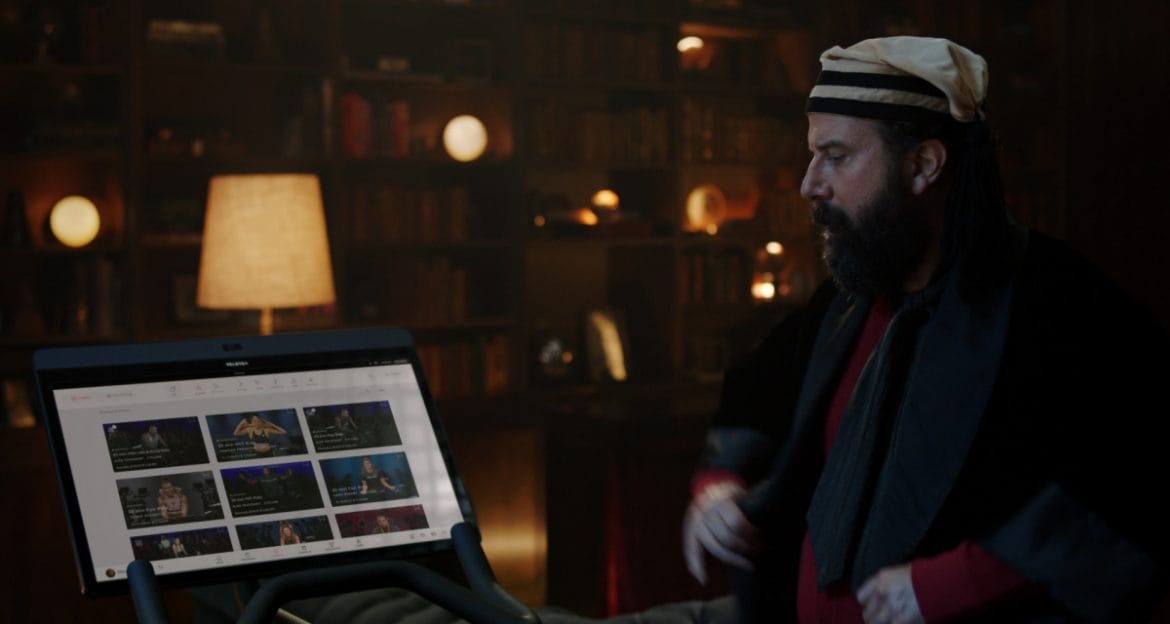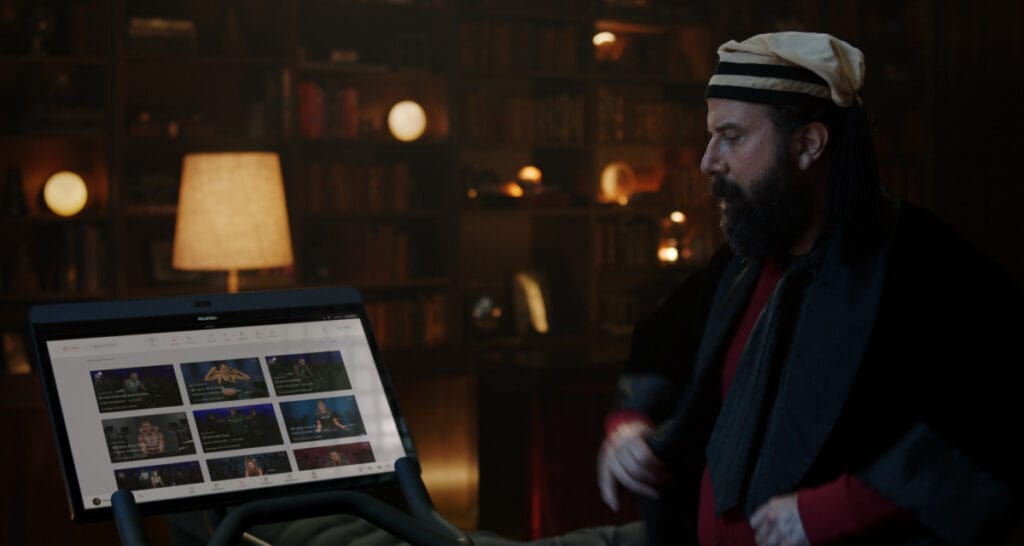 Each video follows Scrooge (played by Brett Gelman) as he is gifted a piece of Peloton equipment. Viewers watch Scrooge's skepticism turn into joy as he falls in love with the Peloton workout experience.
Though the first video released shows the Bike+, the press release indicates that the Tread will be featured in another campaign ad. The ads were directed by Adam Hashemi and will air on television in the United States, Canada, the United Kingdom, and Germany. The ads will also be turned into radio spots.
Peloton also released their holiday apparel collection as part of the campaign. This is their first holiday collection under their rebranded private label line. Instructors Rad Lopez, Kirsten McGee, and Tunde Oyeneyin are the models for this collection, which features pajamas and loungewear along with workout apparel. Peloton has also been sending some members discounts for Peloton Apparel over the past week.
Peloton's holiday campaigns have led to controversy in the past. Peloton's 2019 holiday commercial was criticized as being sexist and dystopian, as it featured a woman who was gifted a Peloton bike by her husband. Peloton's 2020 ad campaign told members' stories and highlighted why members choose to work out with Peloton.
The focus for this year's campaign: joy. Peloton's Head of Global Marketing & Communications Dara Treseder explains, "This year's holiday campaign embodies the evolution of the Peloton brand, showcasing more of the richness and fullness of the Peloton experience. It taps into the core insight that Peloton makes fitness, which can sometimes feel like a chore, enjoyable and fun. The campaign also highlights how Peloton is for everyone! If even Scrooge can enjoy working out with Peloton, you can too."
---
Want to be sure to never miss any Peloton news? Sign up for our newsletter and get all the latest Peloton updates & Peloton rumors sent directly to your inbox.