Last week, we speculated whether German Peloton instructor Irene Scholz was leaving Peloton. Things had gone quiet on that front the last few days.
However, this morning Irene Scholz officially confirmed that she would be leaving Peloton on her social media accounts. You can find a post here on Instagram (in German), and a post here on Facebook (in both English & German).
Her English post stated:
I have some bittersweet news to share, I'm going to be leaving the Peloton community to strike out on new adventures. It's been an honor being a part of your days and I want to thank our incredible community of members for supporting me along the way. Until next time!
A translation of her German post was:
Dear ones, today I have to tell you with one laughing and one crying eye that I am leaving the peloton community and embarking on new adventures. It was a real honor for me to be part of your training and your journey. I would like to thank this wonderful community for partying, dancing, laughing, crying and sweating so much on our journey together. Thank you you are in my heart and see you next time
Before today, Irene had several encore classes scheduled for the next week on the schedule. At time of publishing, only one upcoming Encore class remains on the schedule.
Irene has also already been moved to the very bottom of the instructors list on the main Peloton website – until this morning she was listed in alphabetical order.
At this point, all of her on-demand classes remain in the Peloton library. Irene's brand new Core Strength program currently remains available as well. The Peloton team shared the following message regarding how long Irene's classes might remain available:
Irène's courses will continue to be available on demand, apart from our standard adjustments to the media library from time to time.
When Jennifer Jacobs left Peloton in June 2019, her classes remained available for more than a year – until they were all removed in August 2020.
Speculation around Irene's departure had started when fellow Berlin-based German instructor Erik Jager had returned to the London studios but Irene had not – coupled with some social media updates & profile tweaks. You can read about the previous speculation here.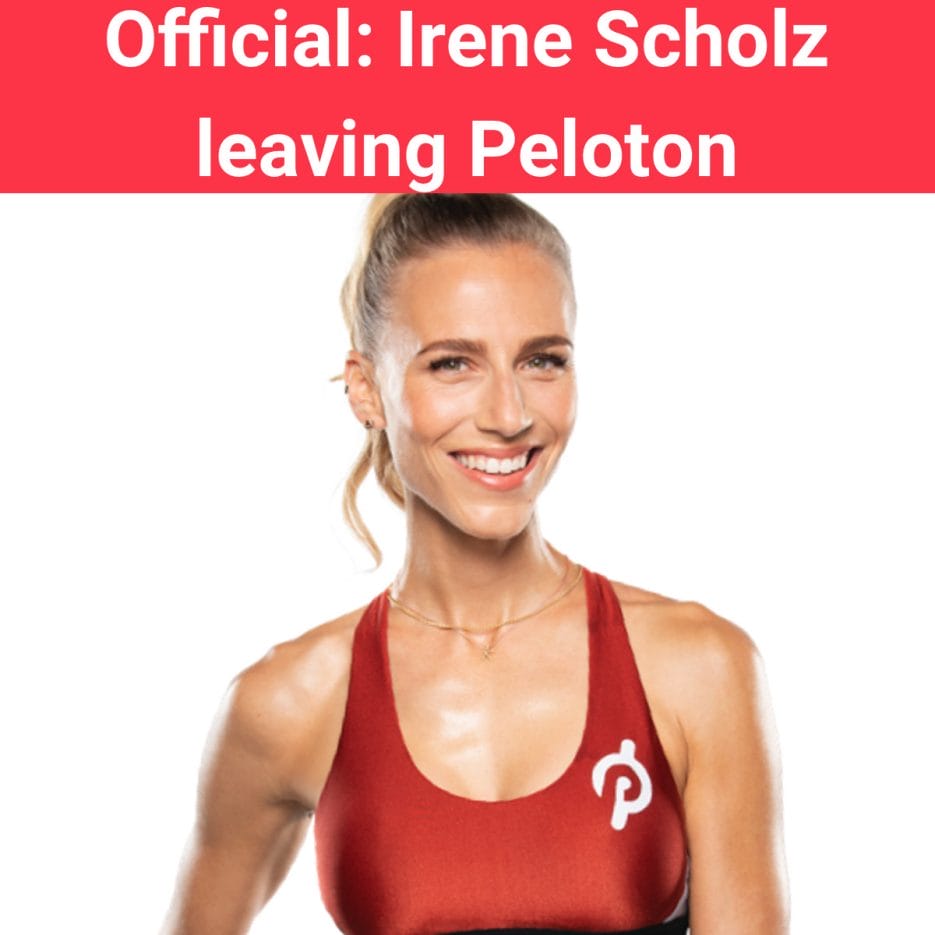 ---
Want to be sure to never miss any Peloton news? Sign up for our newsletter and get all the latest Peloton updates & Peloton rumors sent directly to your inbox.