Update 2 – Hannah was officially announced as a Peloton Tread running coach on November 14th
Update – Hannah Frankson has teased being a Tread coach by using a playlist full of "Running" songs this week.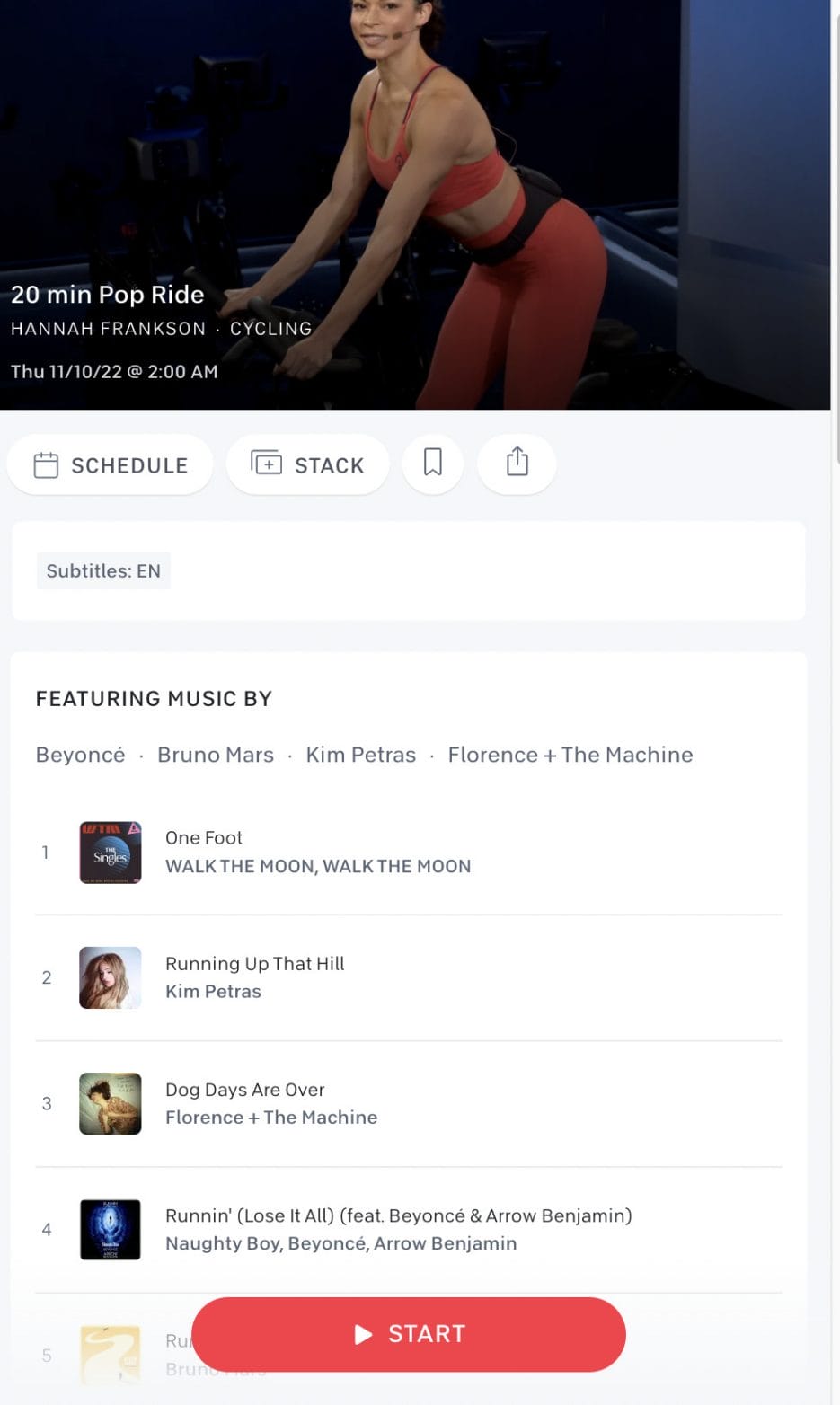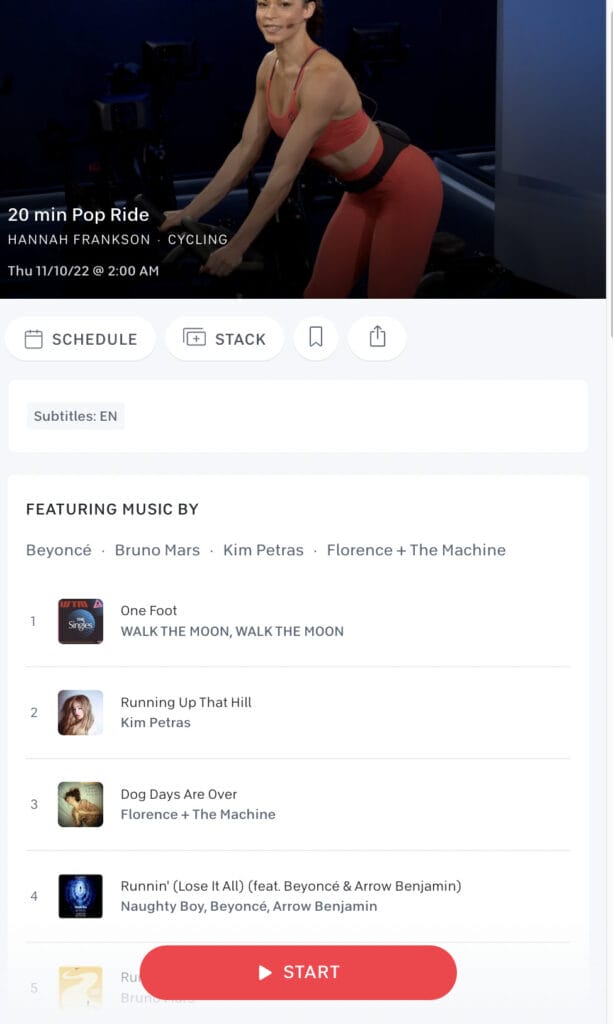 Peloton's United Kingdom-based Tread team is teasing an upcoming announcement – and it appears to be that a new instructor is joining the Tread team. All of the UK tread coaches who primarily teach in English (Susie Chan, Joslyn Thompson Rule, Jermaine Johnson & Jon Hosking) have posted the same image in their Instagram stories. It is a screenshot of a U.K. Tread team group chat – however, one of the names is blurred out.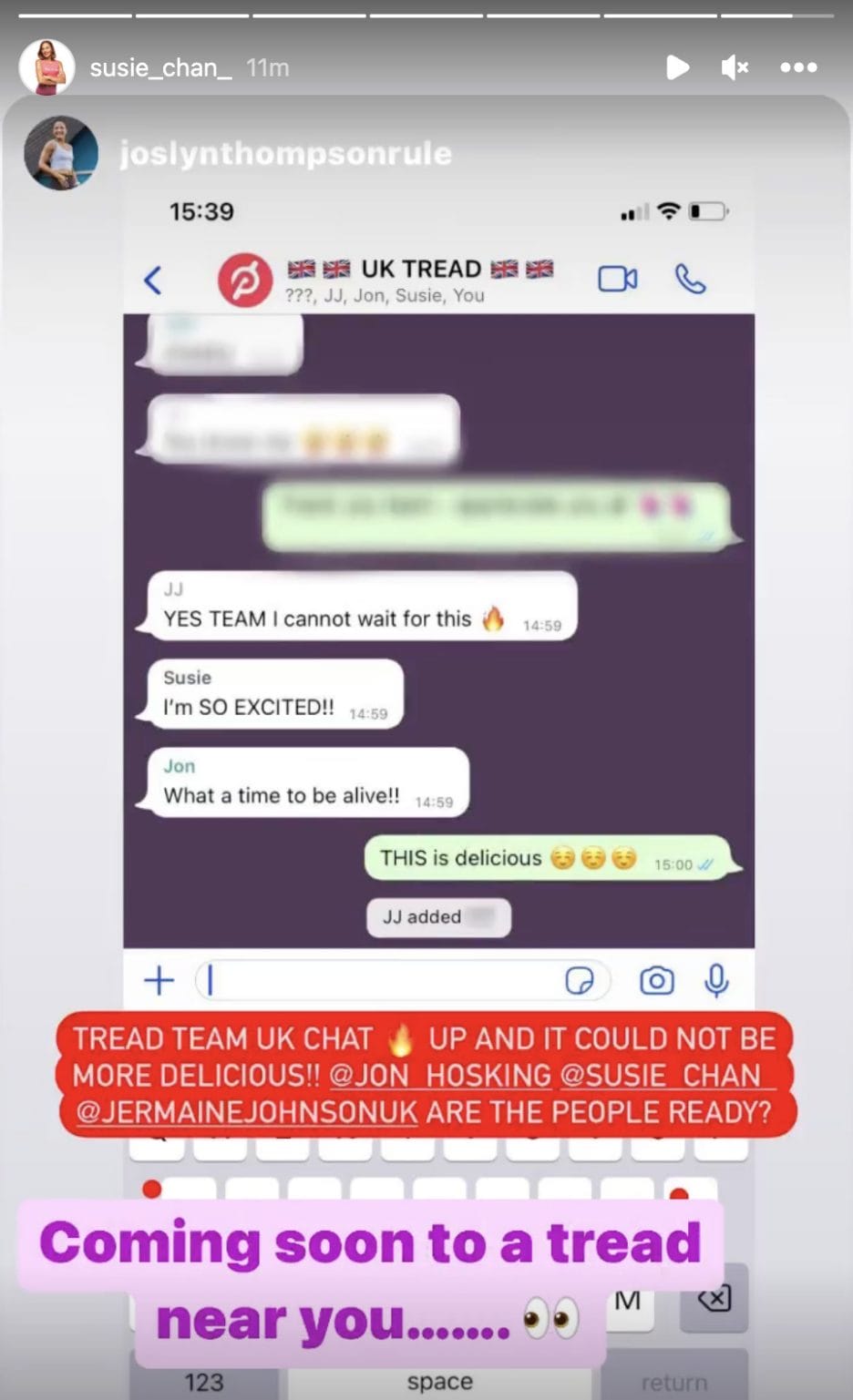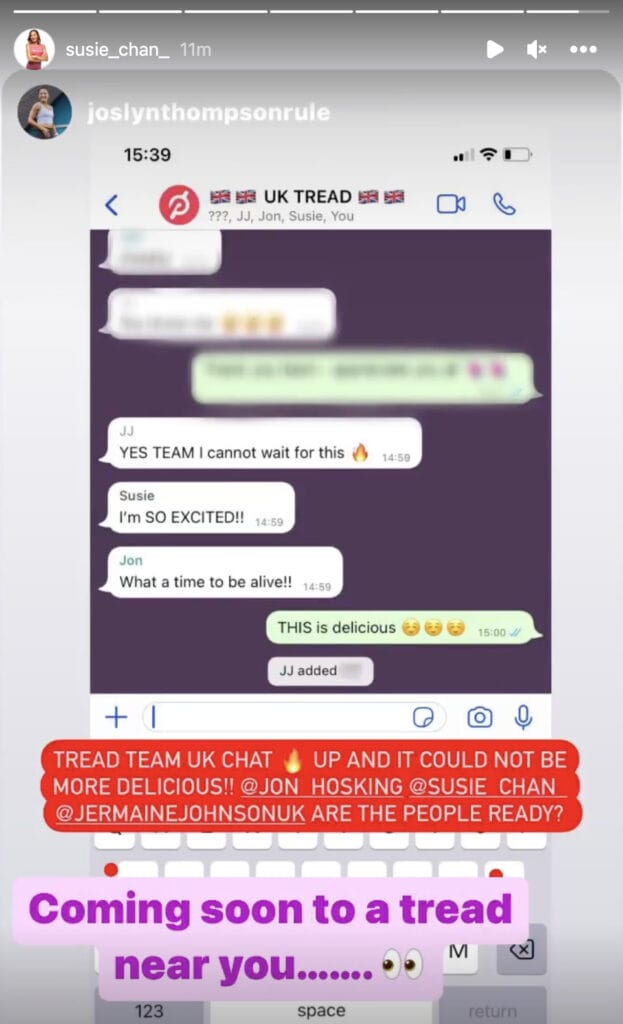 Joslyn posted the screenshot with the note, "Are the people ready?" – implying news soon to be shared.
Susie added on with the comment "Coming soon to a Tread near You" – further implying it's a new UK Tread coach.
Some members are speculating that cycling instructor Hannah Frankson will soon be announced as a Tread instructor. Not only does she have a track and field background, but she was also recently in New York City. She appeared in a couple of U.S.-based instructors' Instagram stories and was seen with a microphone – suggesting she was potentially recording content or doing test classes.
Hannah is also approaching her three year anniversary with Peloton, so an announcement that she will teach on the Tread could be centered around that.
If announced, Hannah would be the third cycling instructor in recent months to add the Tread to their repertoire. Camila Ramón was officially added to the Tread team in October, right around the time of her one-year anniversary with Peloton. A couple of weeks ago Alex Toussaint was also announced as a new Tread instructor after weeks of speculation. He will teach his premiere run on Thanksgiving Day.
If made official, would you be excited to see Hannah Frankson teaching on the Tread? Or do you think the U.K. Tread team is teasing something else?
---
Want to be sure to never miss any Peloton news? Sign up for our newsletter and get all the latest Peloton updates & Peloton rumors sent directly to your inbox.