Peloton will host a meet and greet event with instructor Erik Jäger at the Berlin Germany showroom on November 19. Peloton shared the news via Facebook, and the text translates roughly to:
Together with Erik Jäger – Peloton AND YOU we celebrate 3 years of Peloton Germany. Get ready to party and sweat together – live and in colour. On 11/19 at 10 a.m. in our Berlin showroom at Rosenthaler Straße 34-35.


Let your non-member friends know and let's feel the energy of Peloton together. Simply REGISTER NOW at this link: https://pelo.tn/3FYffFg
Erik and the Berlin team look forward to seeing you!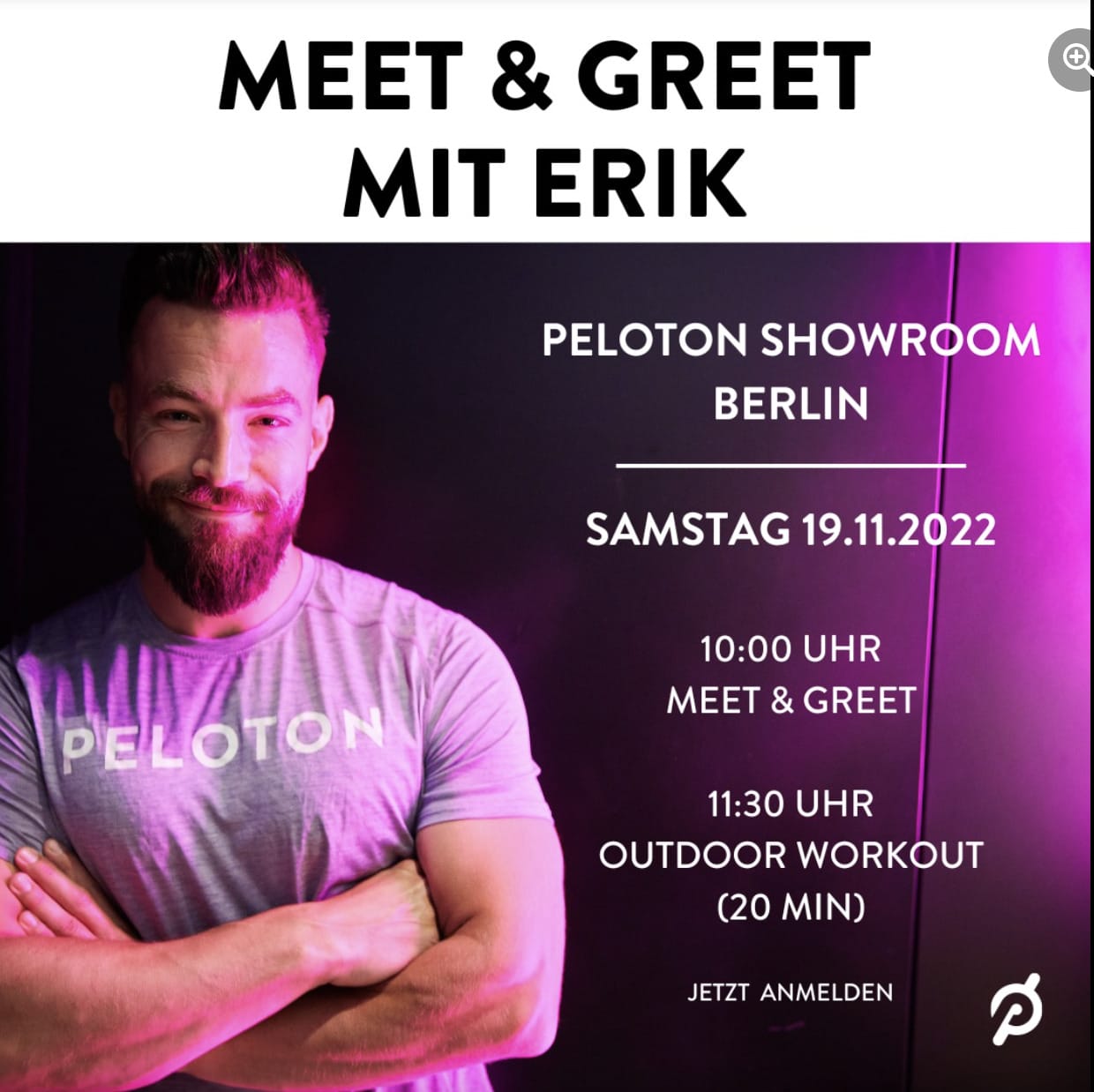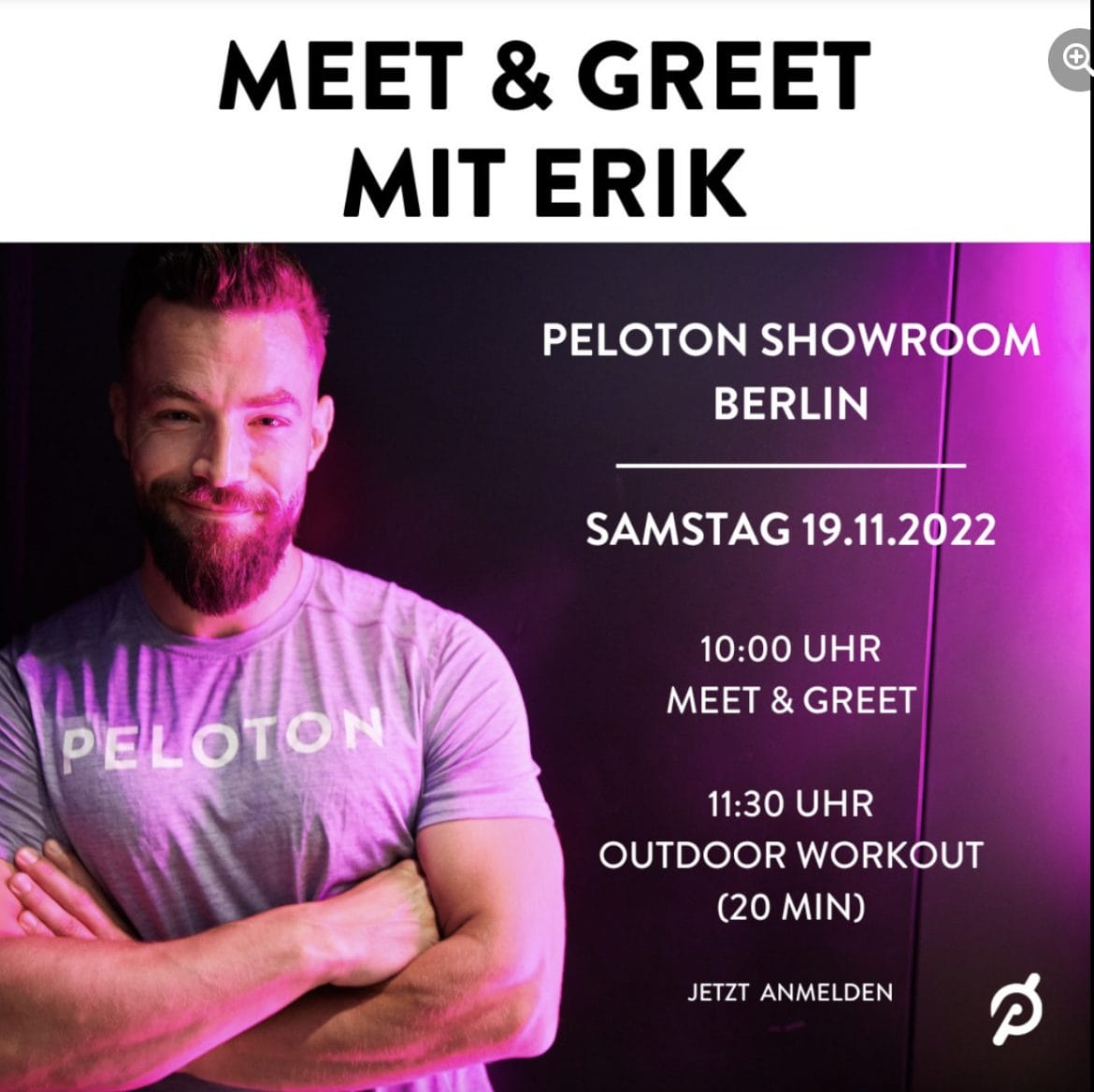 Attendees must RSVP in advance via Hopin. The event will begin at 10:00am local time with an opportunity to meet Erik and fellow Peloton members, and will be followed by a 20 minute outdoor workout at 11:30am local time. When you register, you can indicate whether you'd like to attend both portions of the event, or just one.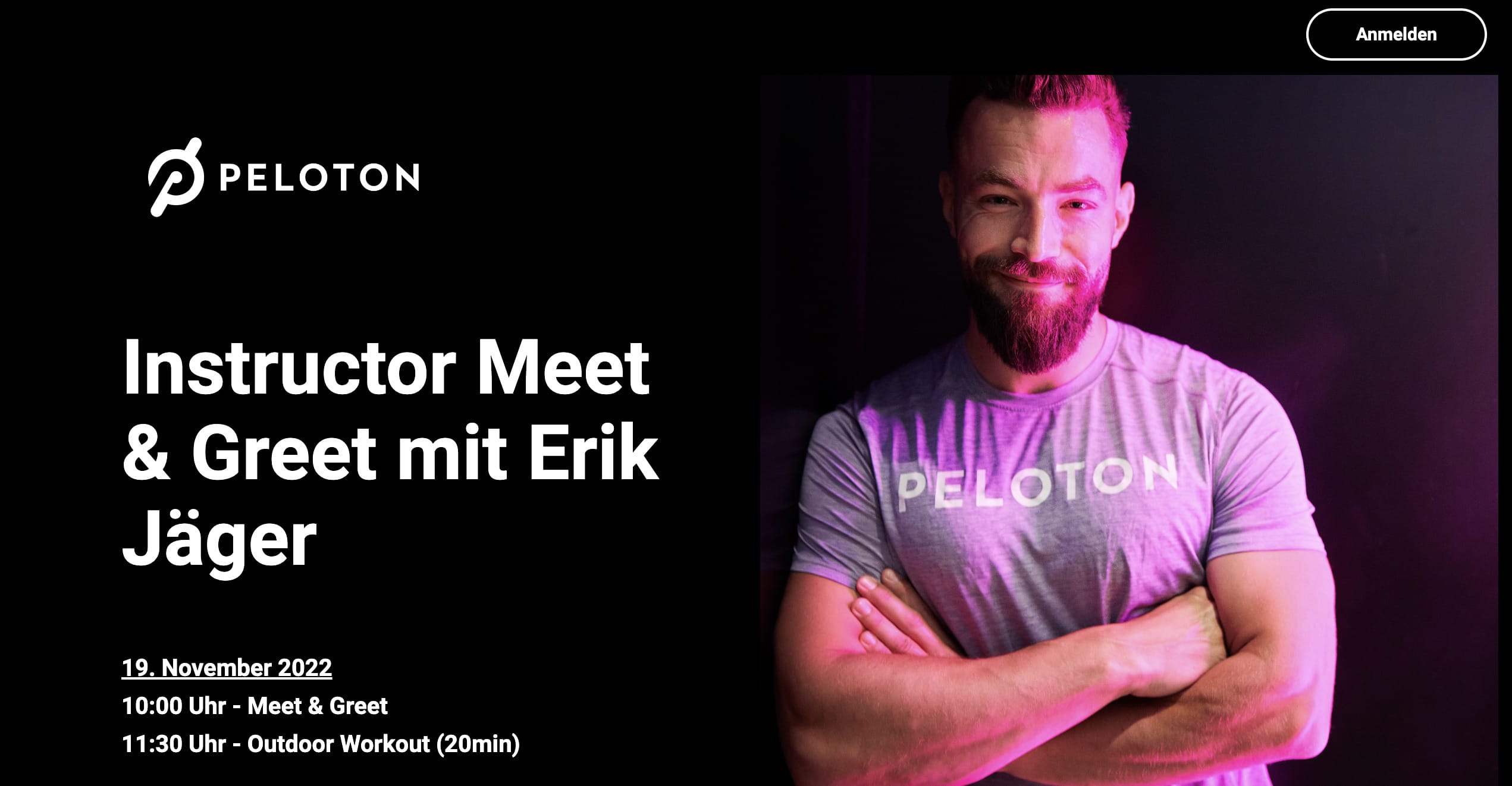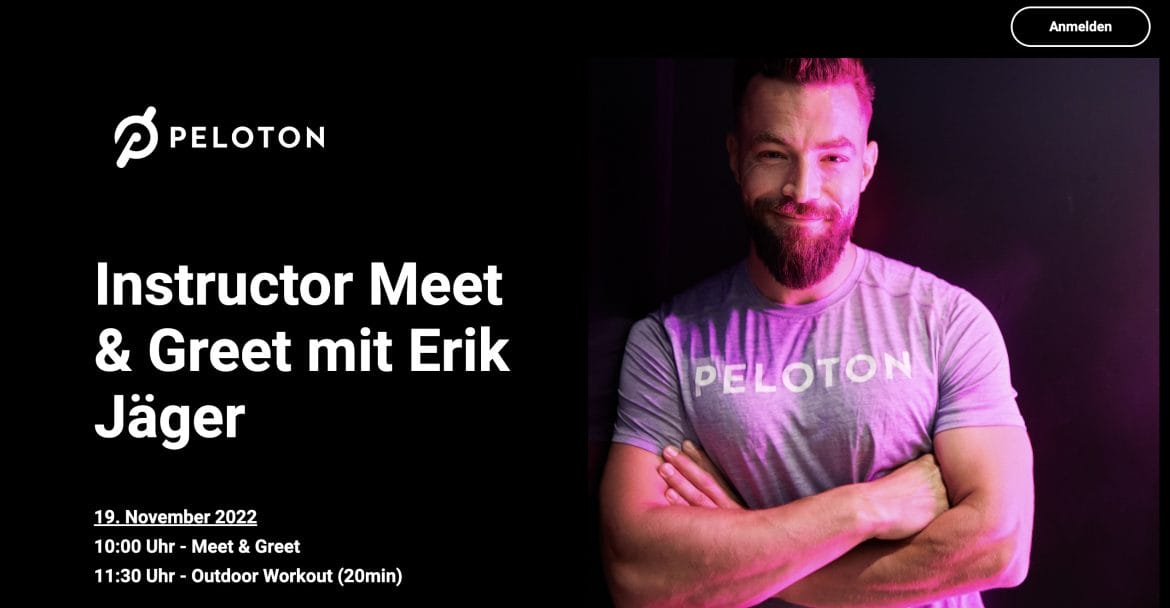 The event is also open to non-Peloton members, so you can invite friends who might be interested in Peloton to RSVP as well.
Peloton has recently held a number of meet and greet events – including surrounding the launch of the Peloton Row, their first ever instructor event in Australia, and an event with the U.K. Tread team.
If you're interested in attending the Berlin event with Erik, be sure to RSVP in advance!
---
Want to be sure to never miss any Peloton news? Sign up for our newsletter and get all the latest Peloton updates & Peloton rumors sent directly to your inbox.