While the big news this week was the nationwide launch of the new lower cost Peloton Tread in Canada, it appears that select members across the US have been getting invites to go ahead and place orders for the new lower cost Peloton Tread.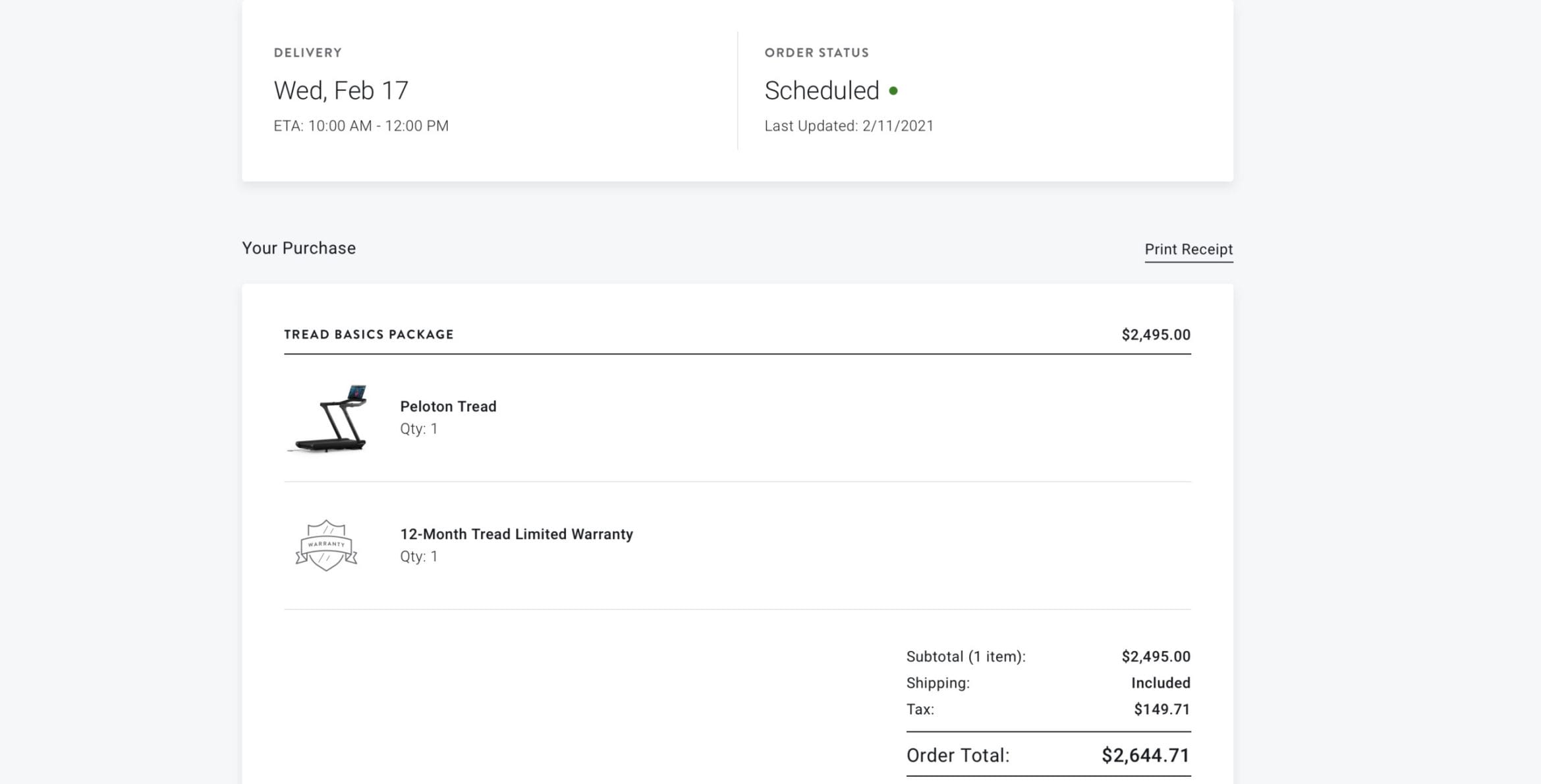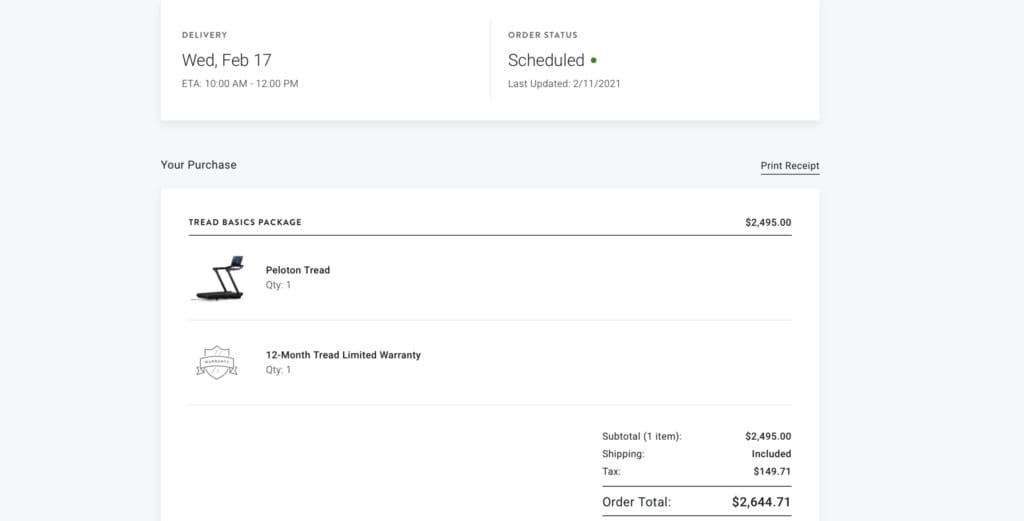 Last November, Peloton announced the rollout plan for the Tread. The UK received a nationwide launch on December 26th, and Canada would launch nationwide February 9th (which it just did). [To date, Peloton has yet to confirm a specific date for the lower cost Peloton Tread in Germany]. The US would launch in two phases – 5 states would go onsale on February 9th, and the nationwide launch would be March 30th. The 5 states that were due to get the initial launch were: Florida, Illinois, New York, Oregon, Texas.
However, earlier this month Peloton announced that the US launch would be delayed so that they could make sure to have enough inventory for the UK & Canada. It bumped the nationwide rollout from March 30th to May 27th. When they made the delay announcement, Peloton stated that "select US zip codes" could still order on February 9th – but not much more was said. Who would be able to order the new lower cost Peloton Tread in the US? What zip codes can purchase the new Peloton Tread in the US? Peloton didn't specifically clarify, only saying it was for those who had entered their email address on the Peloton website and had indicated interest in ordering it last year.
This week Peloton began quietly emailing some members, inviting them to go ahead and purchase the Tread. Delivery times seem to be fairly quick too – orders made earlier this week are scheduled for delivery as soon as this weekend. Interestingly enough, it appears the zip codes they are inviting do not correspond with the 5 states they initially planned. So far, we've seen reports of members in certain areas of California, Maryland, New Jersey, Pennsylvania, and Virginia who have gotten the invite.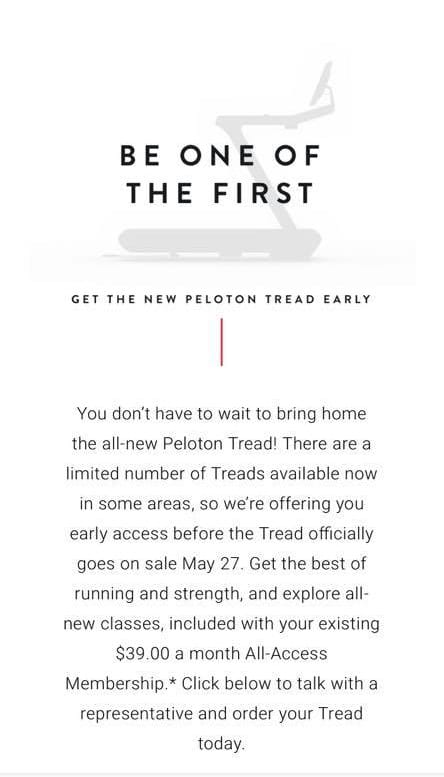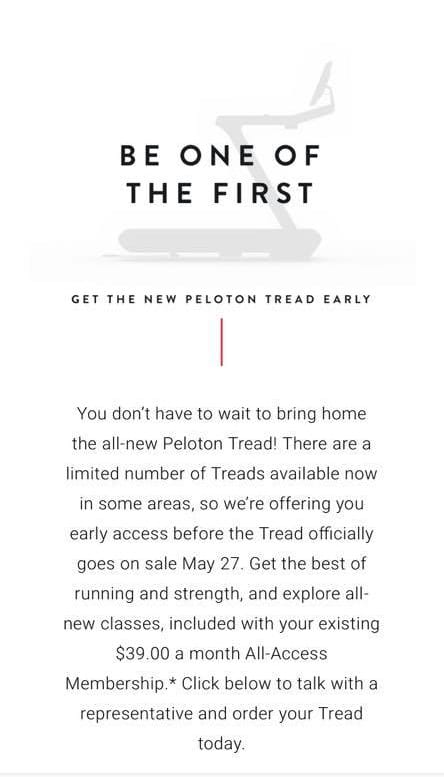 If you've gotten an invite to order the Tread and live in the US, be sure to let us know in the comments where you are (either general area or specific zip code).
---
Want to be sure to never miss any Peloton news? Sign up for our newsletter and get all the latest Peloton updates & Peloton rumors sent directly to your inbox.