Last week, we reported that some evidence had begun to surface pointing towards a Peloton Australia launch in the future. At the time, 3 different pieces of evidence were found:
Trademark filings made by Peloton in Australia
Building permits filed with the city of Sydney for a likely Peloton showroom or two
Behavior of the Peloton Australia domain name
(If you missed the details, you can see full info about all 3 items above here).
This week, Bob Treemore on Twitter has found some additional evidence pointing towards an eventual Peloton Australia expansion in the form of Peloton's business registration.
Peloton Interactive was registered with the Australian Business Registrar on October 8th, 2020 (you can view the record here). The legal name they registered with was "Peloton Interactive Australia PTY LTD". Further details show that the business address is "SYDNEY NSW 2000" – which is the same zipcode as one of their two rumored showrooms mentioned last week.
While none of this is a guarantee we'll see a Peloton Australia launch – as evidence keeps piling up it definitely gets hard to ignore.
What we haven't seen evidence of either way yet is whether Peloton will create a production team in Australia, and hire Australian Peloton instructors – or do all production out of the PSNY New York production studios.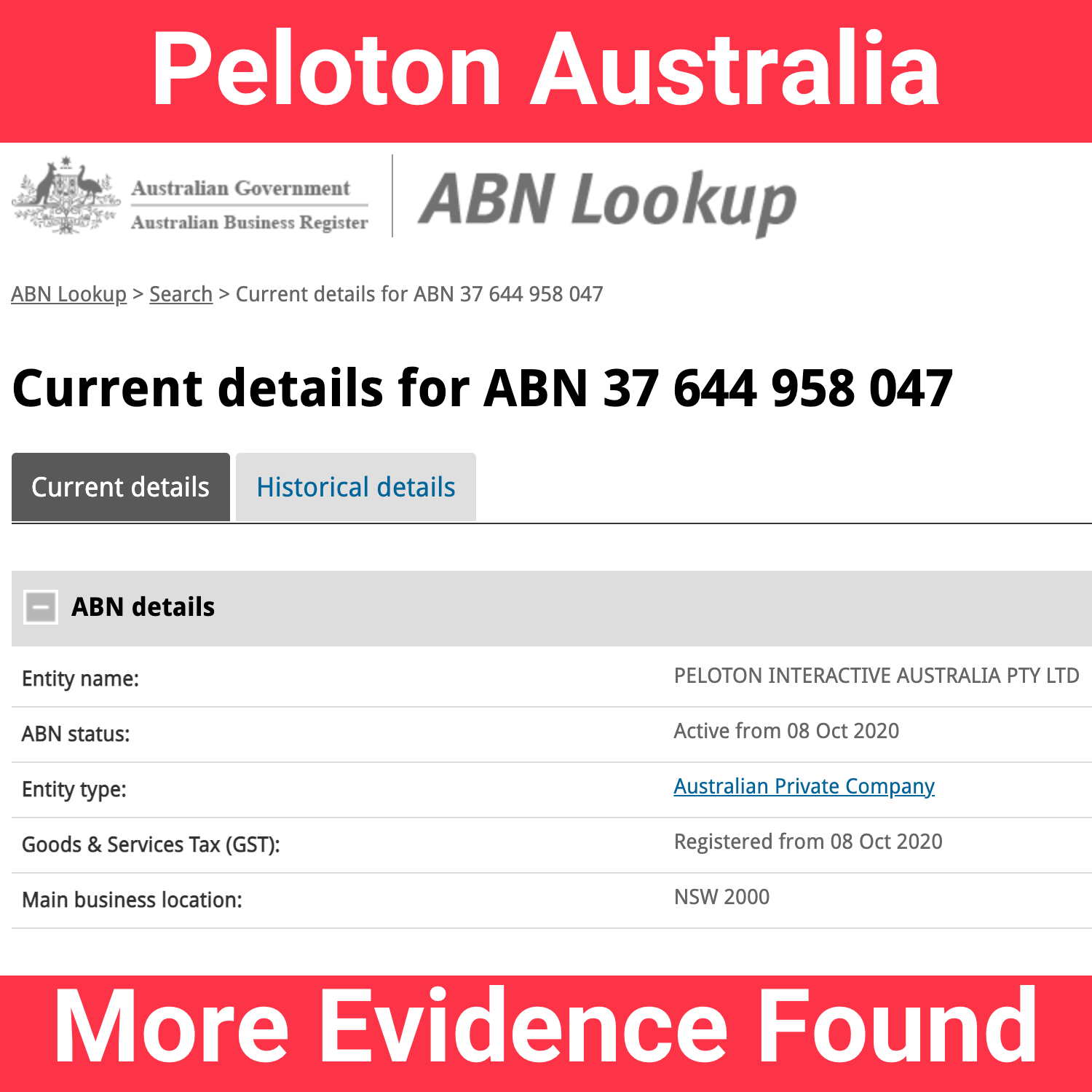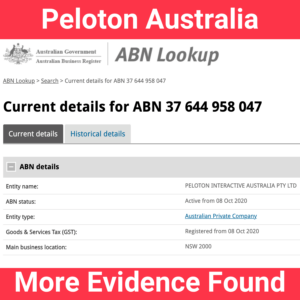 ---
Want to be sure to never miss any Peloton news? Sign up for our newsletter and get all the latest Peloton updates & Peloton rumors sent directly to your inbox.