The new lower cost Peloton Tread is continuing its gradual worldwide rollout. After launching in the UK on December 26th, the lower cost Peloton Tread has officially gone on sale in Canada today.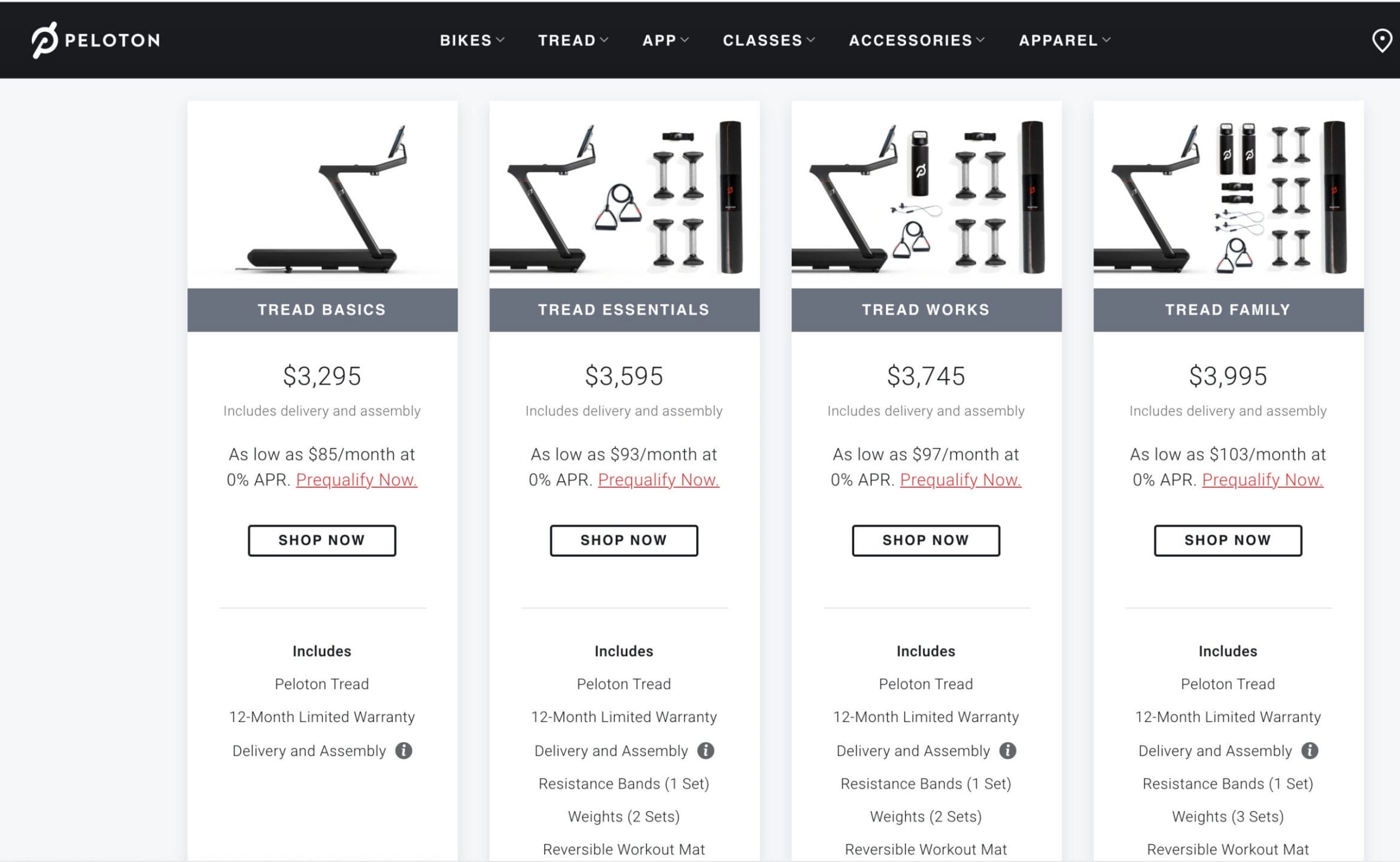 The Tread can be purchased here: https://www.onepeloton.ca/shop/tread
At this point, the Peloton Tread+ remains only available in the US – so Canadian shoppers only have to pick between which accessory packages they want for the lower cost Tread, not which version of the Tread.
Recently, Peloton announced that they would be delaying the nationwide launch of the new Tread in the US. Originally scheduled for March 30th, Peloton pushed that back until May 28th in order to make sure they had enough stock for UK & Canada orders.
---
Want to be sure to never miss any Peloton news? Sign up for our newsletter and get all the latest Peloton updates & Peloton rumors sent directly to your inbox.