Peloton has added a new features to Peloton Lanebreak, the video game-like ride format available on Bike and Bike+ devices.
First, they have made some small graphic enhancements. For example, when doing a Streams challenge – which is when your goal is to stay within a very specific cadence range – there are now extra graphics that appear to the side of the lanes.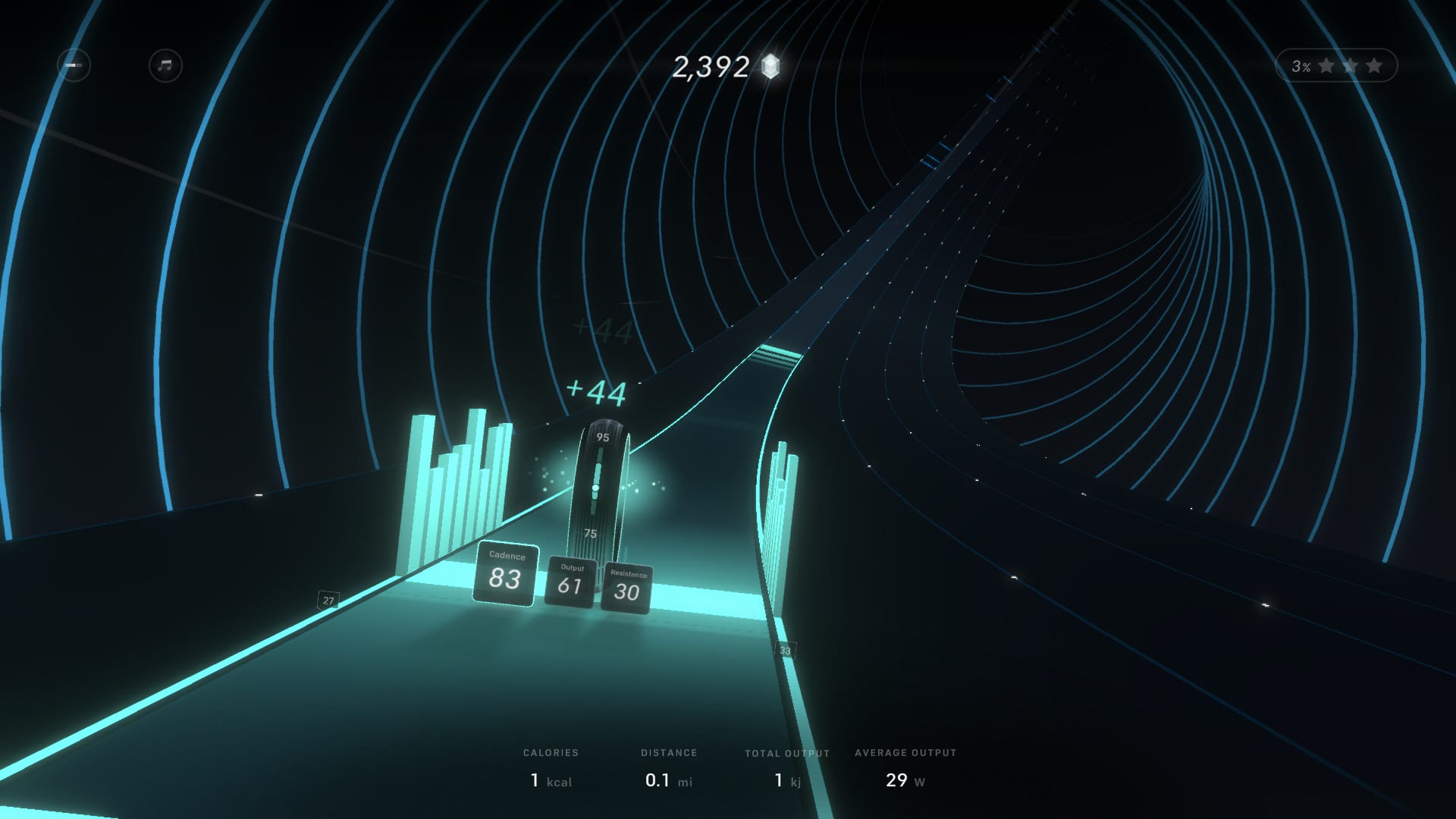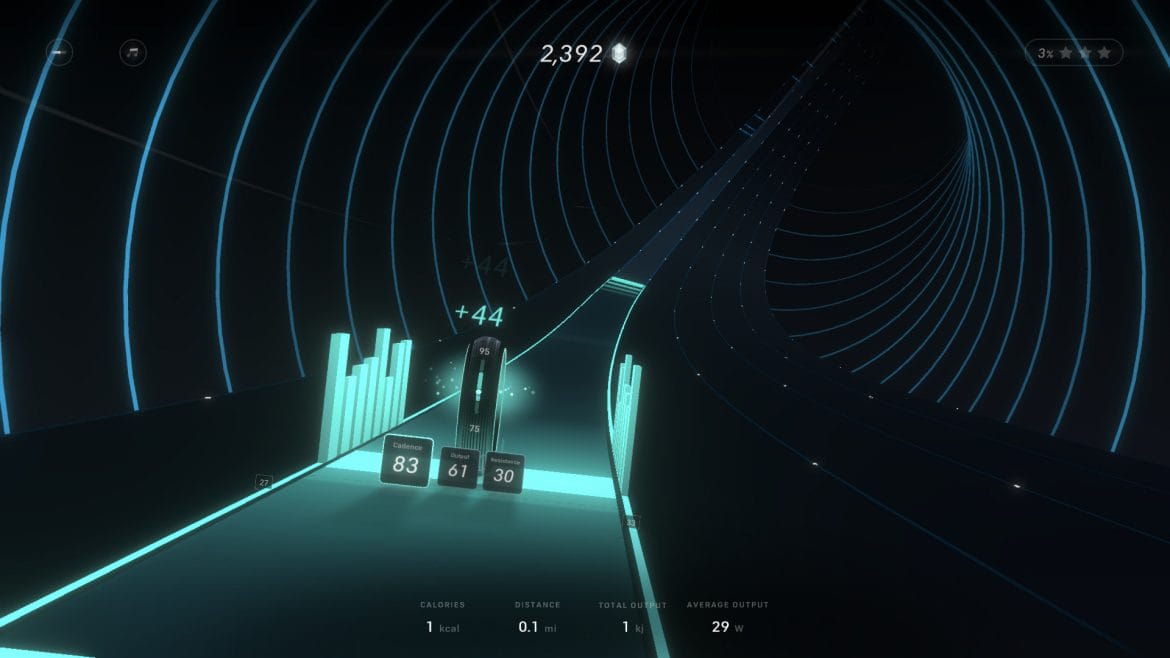 Previously, the screen stayed relatively static even during a Streams challenge. Now, users will see graph-like bars to the sides of the lane, indicating a dynamic response to the user's progress towards the challenge.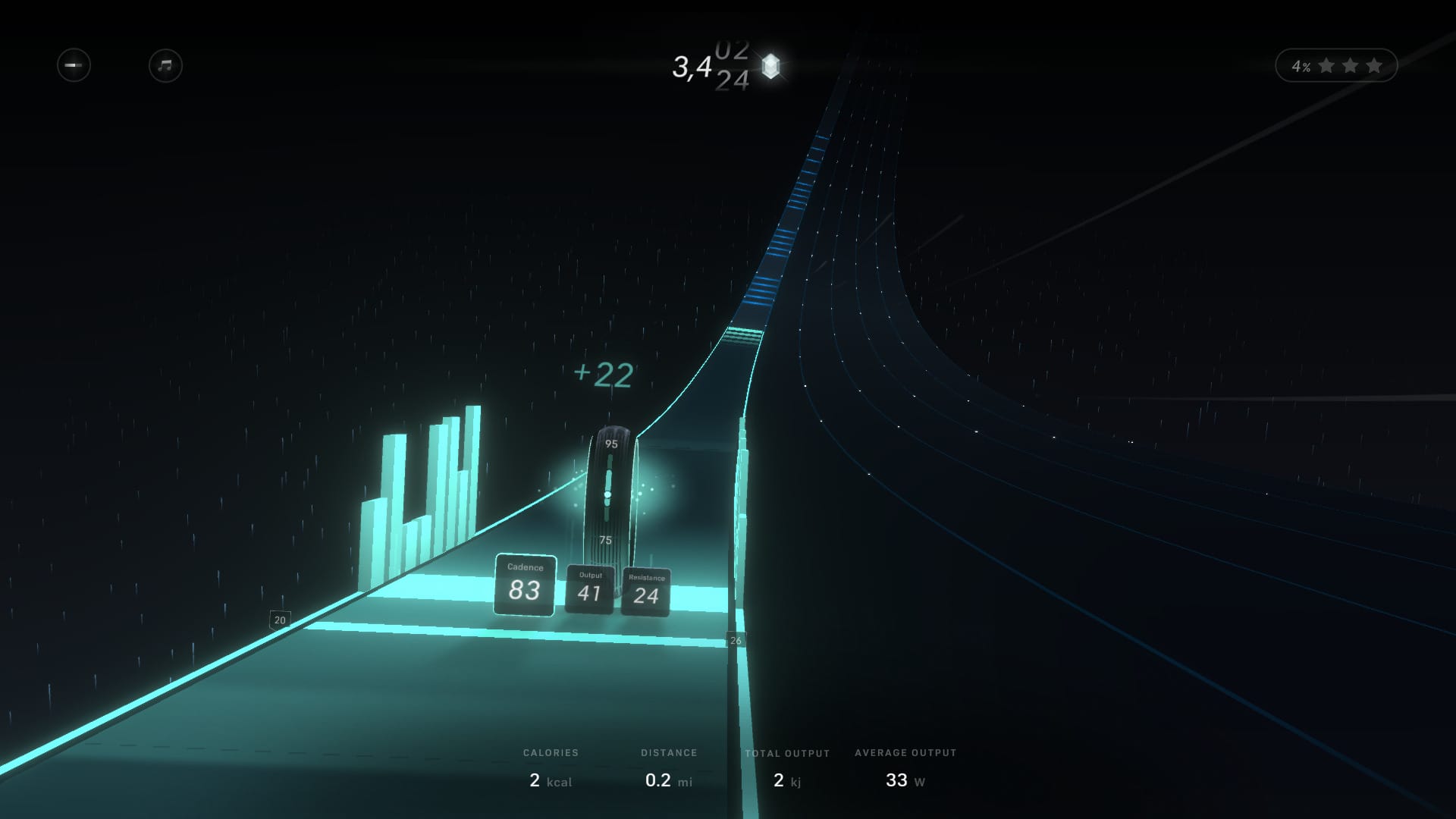 Another update is that the timer & time bar at the top of the screen is no longer persistent and always displayed. It's not clear if this is a test or a permanent UI update.
In addition, Peloton is beta testing their "TalkBack" feature, which is its screen reader functionality. Members may see a pop-up the next time they access Lanebreak if they have TalkBack enabled:
Peloton Lanebreak & TalkBack Beta
Screen reader functionality is currently in beta testing for Peloton Lanebreak. We are continuing to work on enabling support and improving the accessibility of the experience.
You may observe parts of the experience that are not supported, have errors, or seem like a work in progress. These issues are expected as we work toward making the experience more accessible for Talkback users.
If you'd like to participate in user testing to help us enhance accessibility for Lanebreak or provide feedback, email accessibility@onepeloton.com.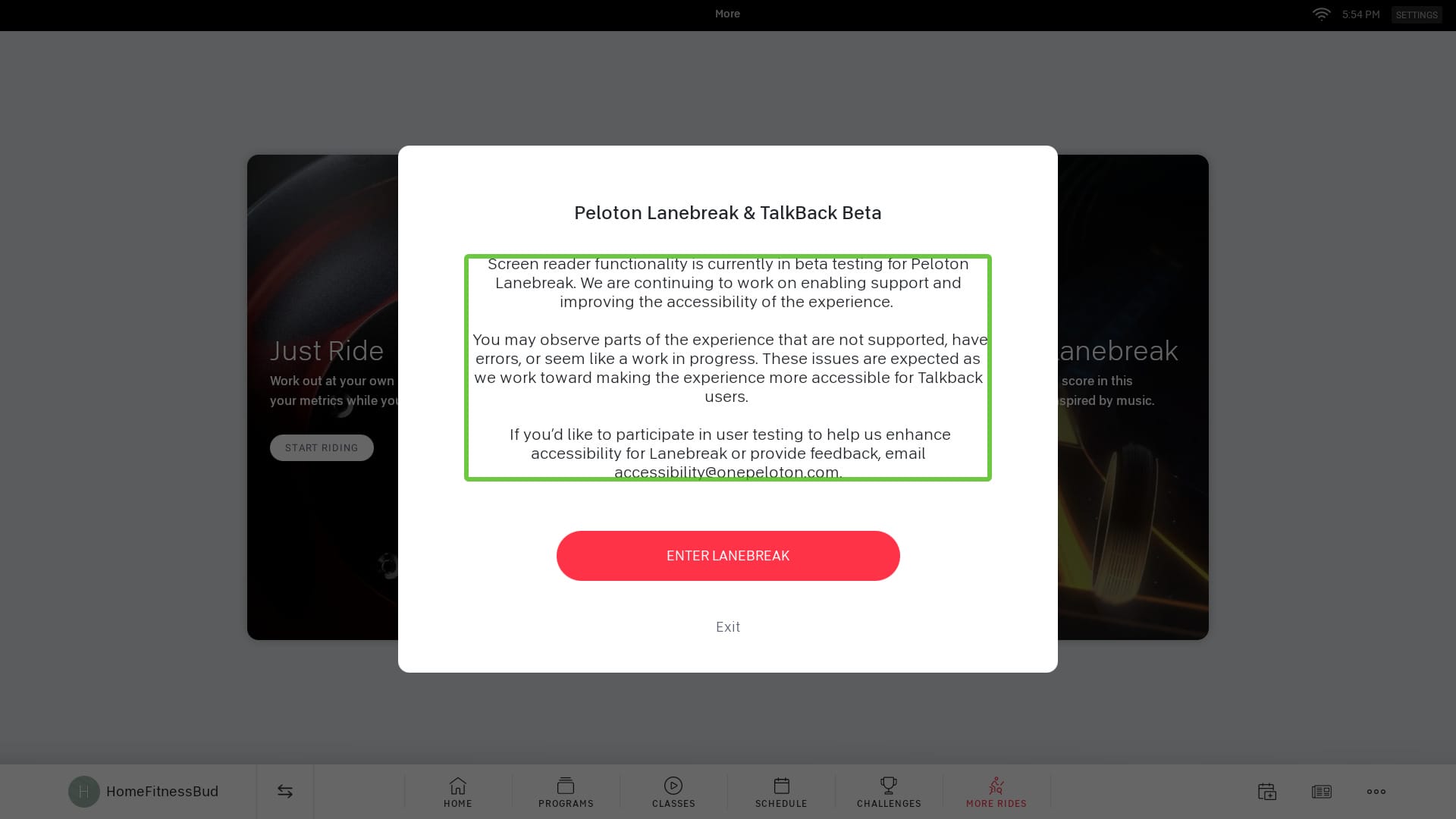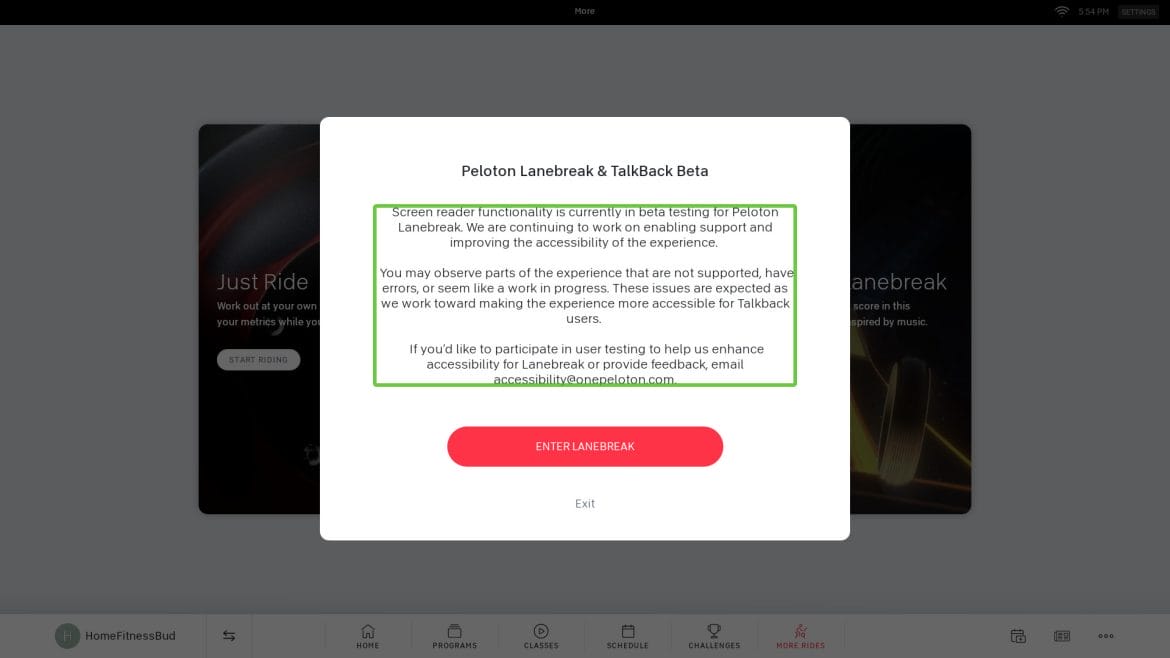 Peloton first added the TalkBack feature to the Bike in 2020, and to the Tread in 2022. TalkBack has been a significant step in making Peloton more accessible to members who are part of the visually impaired or low vision community.
Lanebreak was first announced in 2021 and rolled out in February of 2022. It is a video game designed for the original Bike and the Bike+.
---
Want to be sure to never miss any Peloton news? Sign up for our newsletter and get all the latest Peloton updates & Peloton rumors sent directly to your inbox.