During Peloton Homecoming in May, Matt Wilpers announced that Google's TalkBack Screen Reader would be added to the Tread and Tread+ "soon", and that day has now arrived! As of this morning TalkBack is available for Tread members, as announced on the Peloton blog.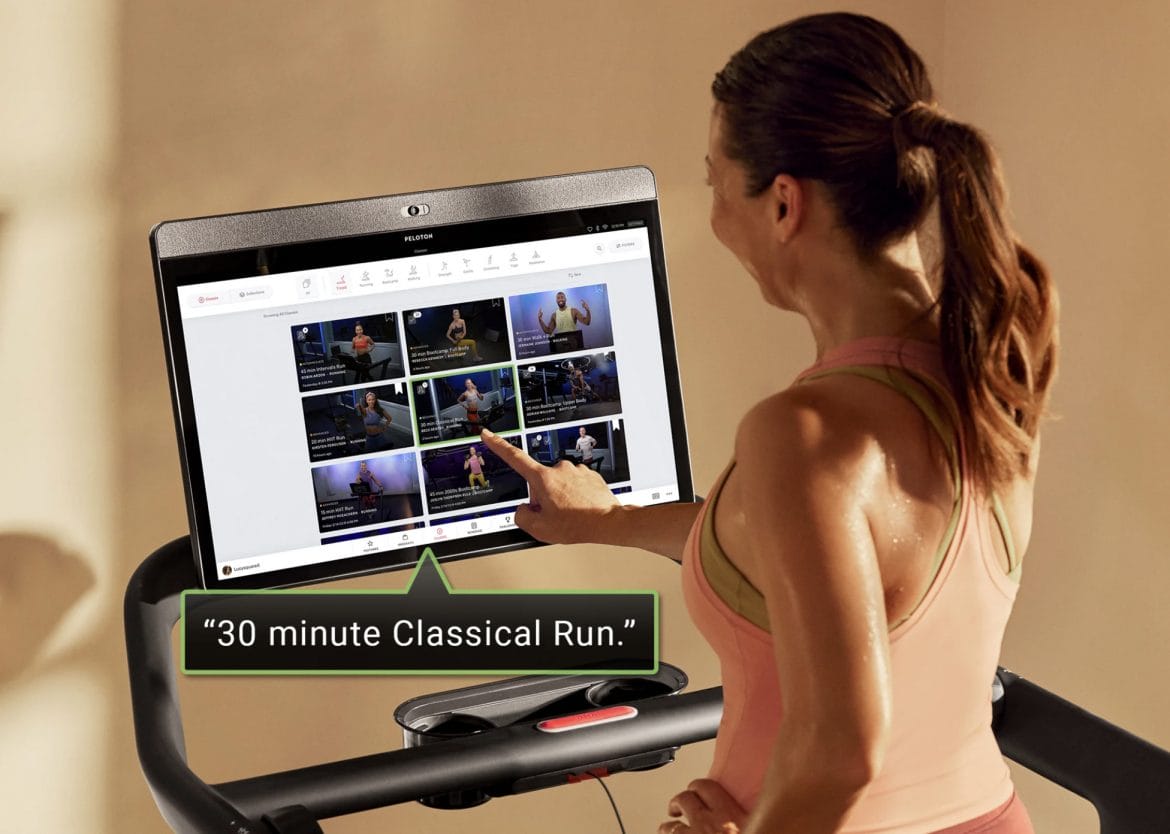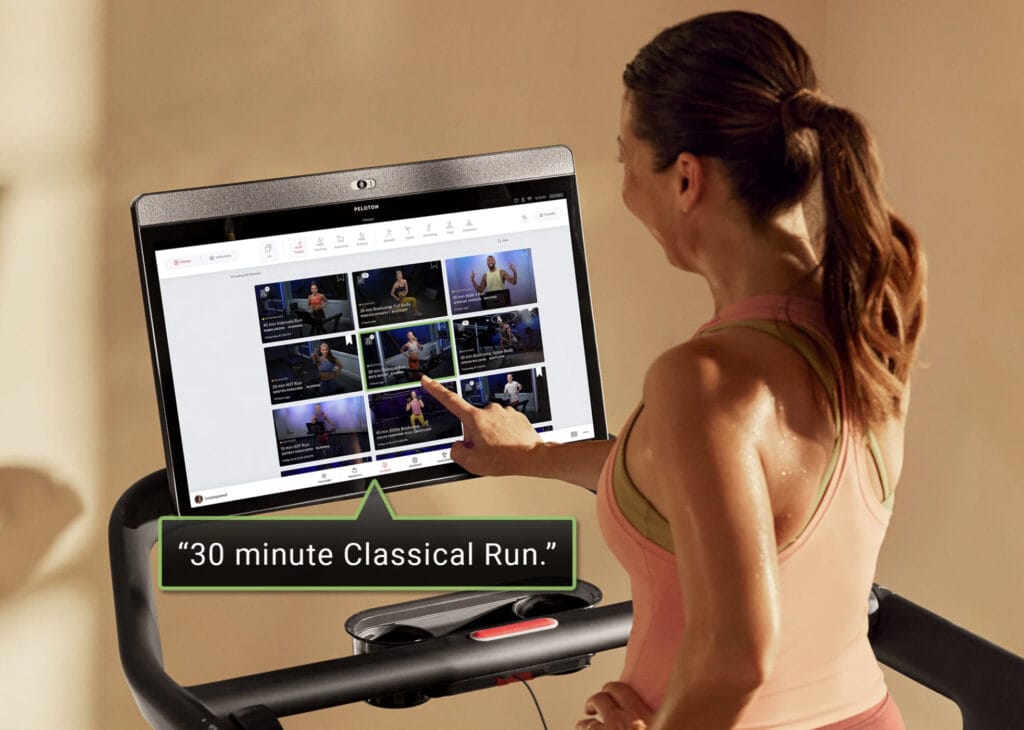 TalkBack is a huge step forward in making the Tread more accessible to members that are part of the visually impaired or low vision community. TalkBack is not new to the Peloton ecosystem entirely, as it has been a feature of the Peloton Bike since May 2020.
Today, when members turn their Treads on they will be prompted to update, and once the update is complete the TalkBack feature will be available. Another option available to activate TalkBack on the Tread is to navigate to Settings, Device Settings, and Accessibility. From there, Tread owners will have the option of toggling on the TalkBack Feature.
When TalkBack is activated, every five minutes during a class TalkBack will read out essential class information, such as speed,  incline, time left in class, total distance, total elevation, and total output. TalkBack also uses spoken feedback to alert users to speed or incline changes whenever they happen during a class, and members are also able to tap on any of the metrics throughout the class to have TalkBack read them out.
Additionally, when browsing classes on the Peloton Tread, TalkBack will voice any selected text, such as class names, lengths, and instructors. TalkBack also helps members login to their Tread, by repeating the numbers of their passcode, so the low vision community has confirmation they are typing in their correct passcode,
You can learn more about the TalkBack feature on Peloton's comprehensive support page, or by watching the video below.
Some Tread+ owners have reported not seeing this update on their equipment yet, so it's not clear yet whether this will roll out to Tread+ as well, or only the newer Tread.
---
Want to be sure to never miss any Peloton news? Sign up for our newsletter and get all the latest Peloton updates & Peloton rumors sent directly to your inbox.