As we've been sharing over recent weeks, Peloton has said they will be adding pricing tiers to the Peloton App in 2023. One of the tiers that Peloton CEO Bary McCarthy has specifically talked about is a freemium tier – which would be where you are able to try a certain amount of classes for free to entice users to sign up for a higher tier. We shared a separate report in December around what some of the other Peloton Tiers might look like, which could be called Peloton App+ and Peloton App Essentials (or Peloton App Basic).
However, with some recent changes to the Peloton App, Peloton's freemium model might already be available today – before the other new pricing tiers are fully rolled out. Based on what we're seeing so far, and assuming nothing changes prior to a full launch, it appears Peloton's freemium tier will include 5 free classes that rotate every 2 months, and those classes will be shorter (~10 min classes) that don't require any hardware – so look for strength, yoga, meditation or cardio classes.
As first spotted by John Mills & Erica Mills at @RunLiftAndLive, the Peloton app has received an update for how it looks when people download the app for the first time, or when members are logged out.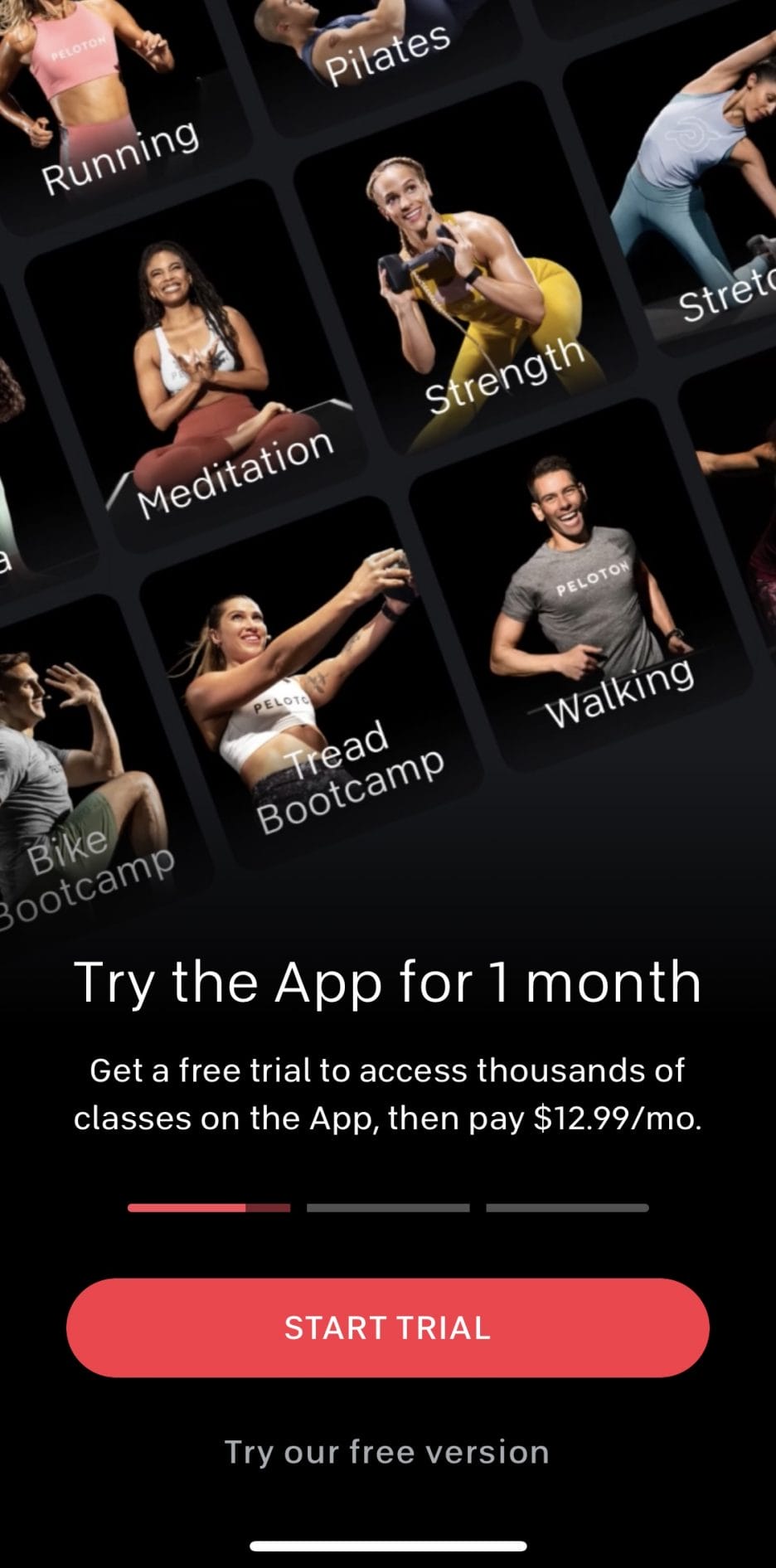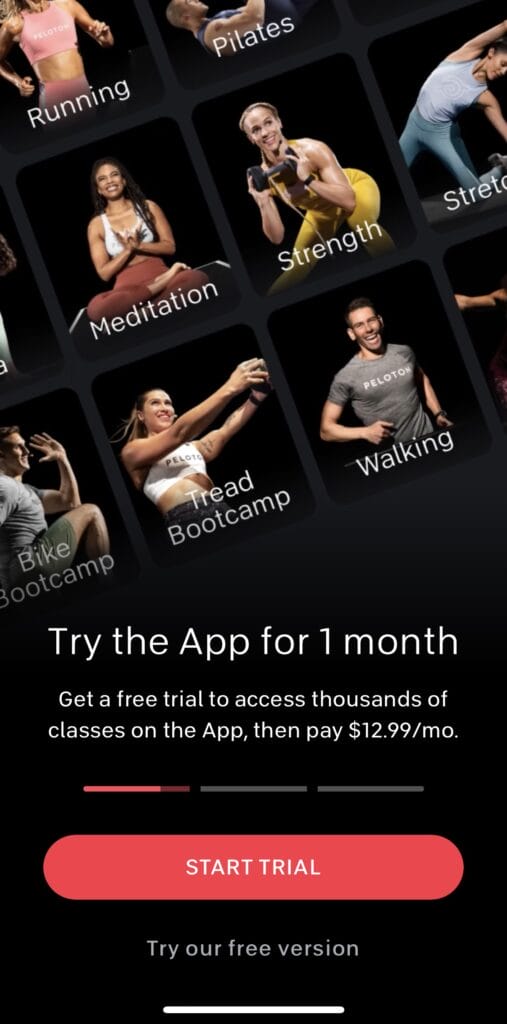 Now, underneath the prominent "Start Trial" button that has been the main option on the Peloton app, there is a new "Try Our Free Version" text underneath it. This appears to have been added to both the iOS Peloton App and the Android Peloton App in their most recent releases.
Clicking the button will prompt you to create a free Peloton account, but you do not have to input any payment information or a credit card. Peloton has long had a free trial option – but requires a credit card immediately, even though you aren't charged for the first 30 days.
After creating the free Peloton account (aka the freemium Peloton account) you're brought to a welcome screen, where you're invited to try one of Peloton's free classes.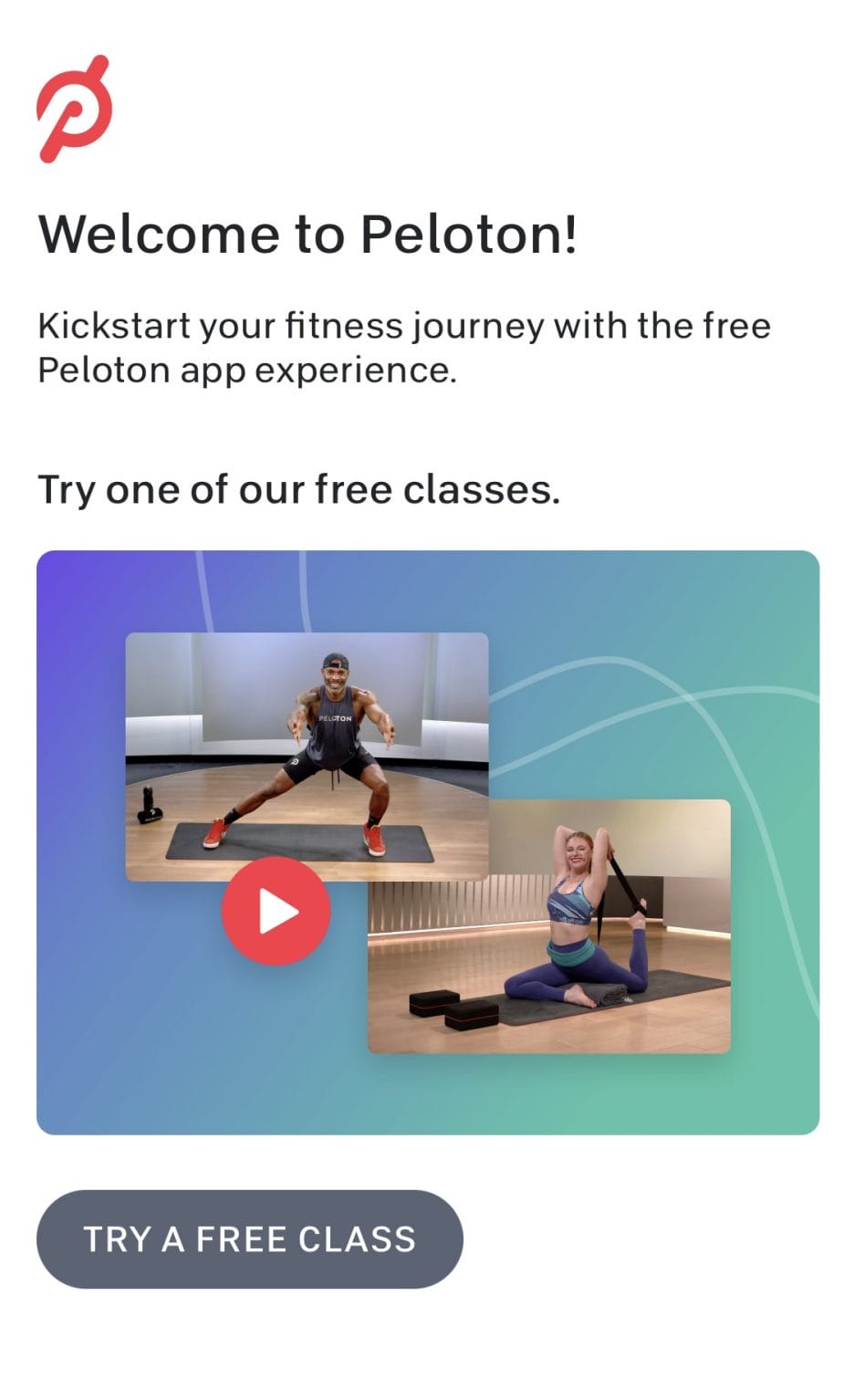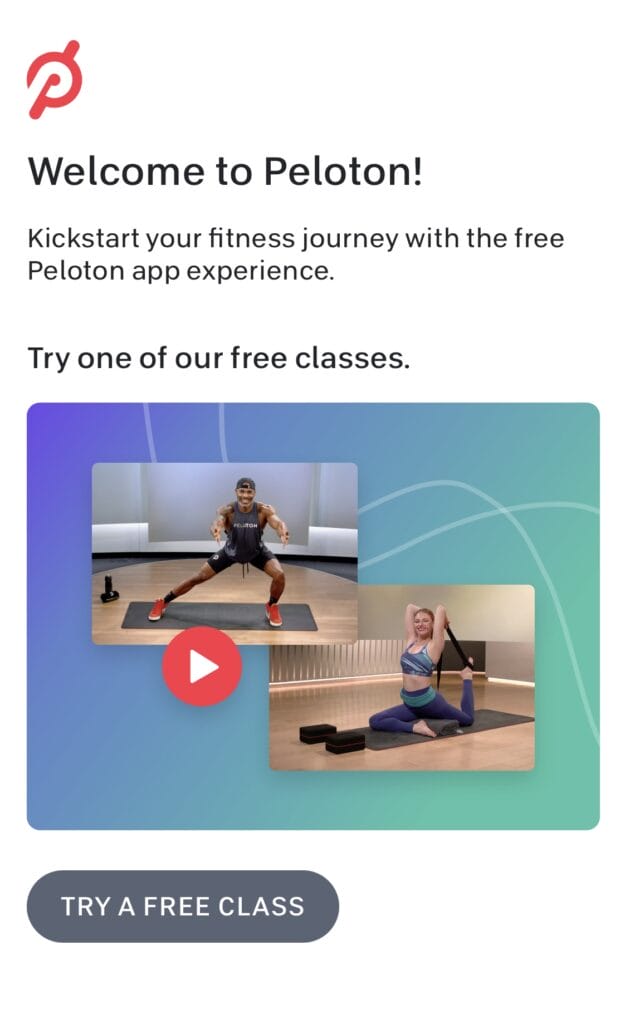 At time of publishing, there are five free classes available: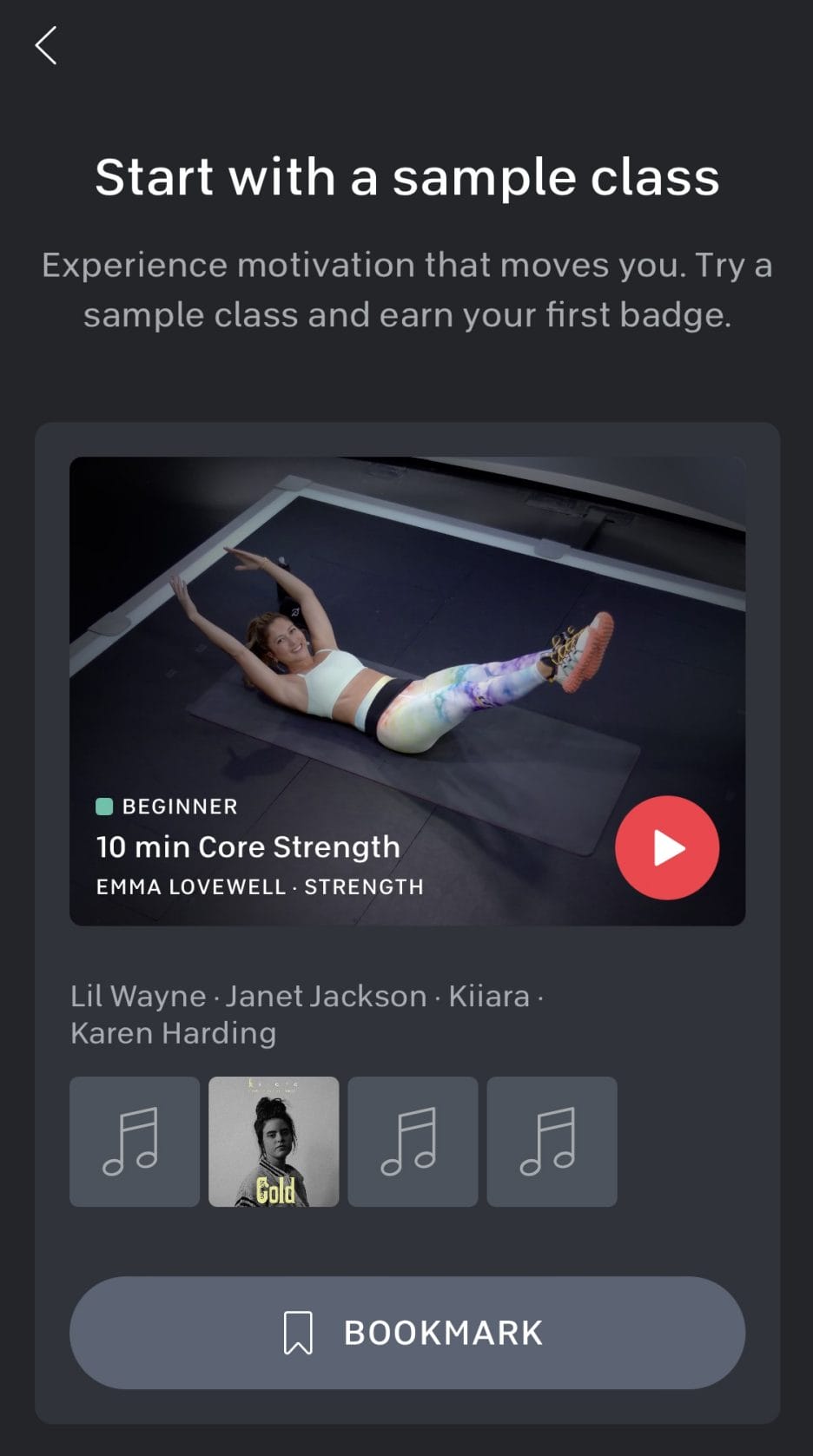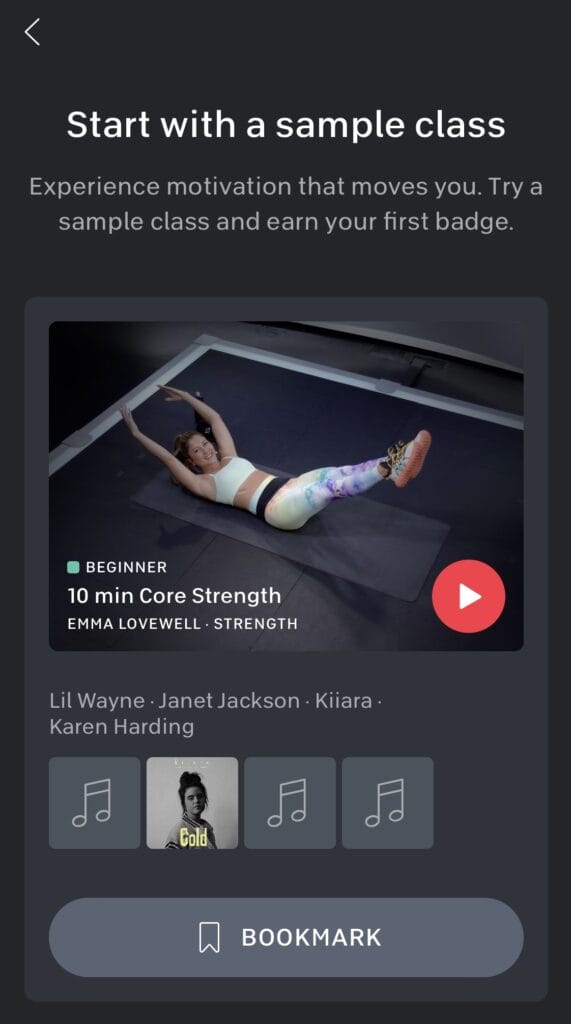 These free classes tie into the news we shared earlier this week that Peloton appears to be inching closer to launching app tiers, after "free for a limited time" language appeared in the description of certain classes. The class that received the "Free for a Limited Time" label was the Kristin McGee Yoga Flow class – which is one of the 5 free classes. So if you notice that label when browsing the on-demand library, know that it is being to used to mark the current 5 freemium Peloton classes that will be accessible to those on the free Peloton account.
For the freemium Peloton members who start one of the free classes, they'll then see the leaderboard as you would in any Peloton class. Upon completion, the class is saved to your profile as well, just like normal.
Aside from the spotlight on free classes, the app looks pretty similar to what you'd see as a full Peloton member. You can view the on demand library, the upcoming schedule, and your profile. Clicking into any class that is not under the free category will bring you back to the free trial sign-up page.
Members who are on a free Peloton account also can not take any live classes.
The one big difference noticeable in the app is on the Home tab of the app. There, members will see a new section labeled "Free Classes". This is just a carousel display of the 5 current free classes to make it easier for members to find them – since those are the only classes they are able to take. You can swipe to see the other 4 classes.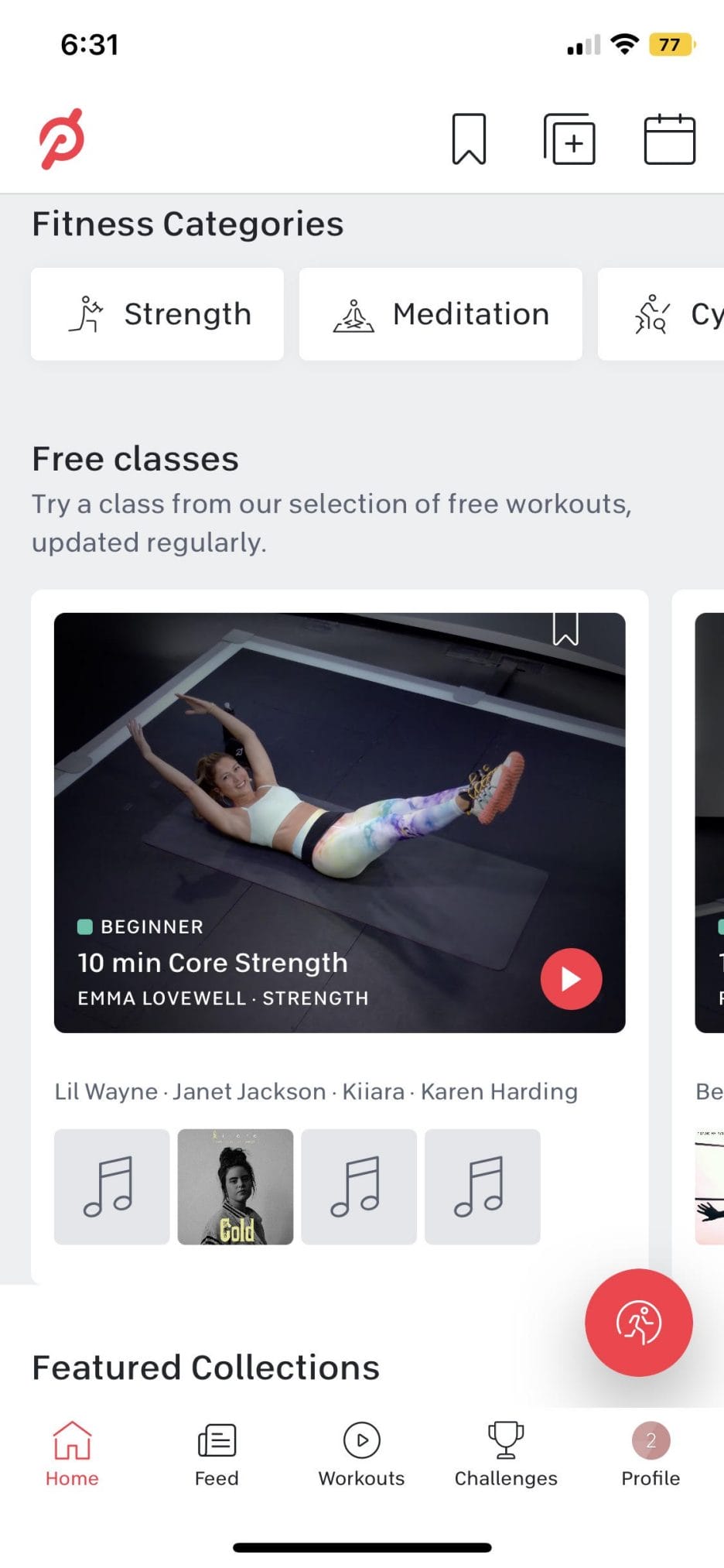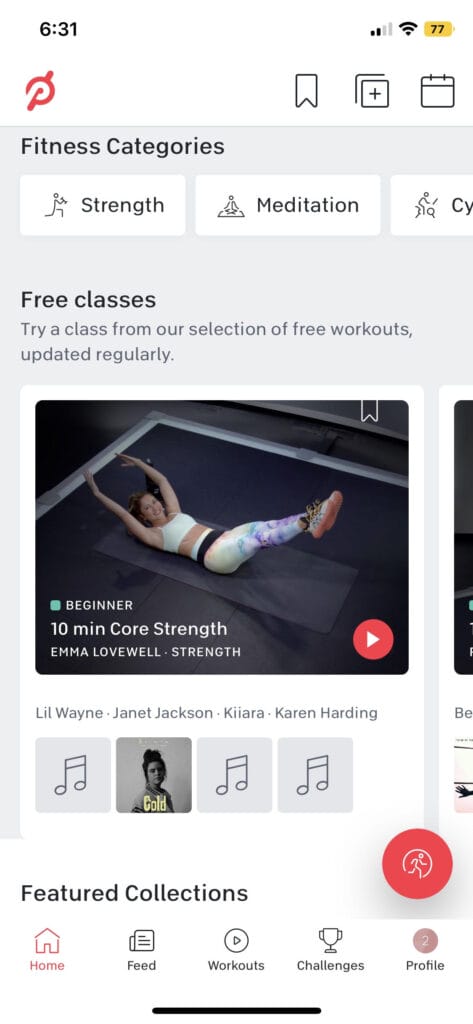 Peloton has actually had the freemium mode available in the app for the last month or two – it is what members see when their free trial expires or they cancel. Most members don't let their account hit that status. However, Peloton is now giving a way for members to jump straight into that mode without requiring a credit card through the free account creation, and more prominently promoting it through the "Try Our Free Version" link on the home page.
This new section of the home page also shows up on the web browser, in addition to the Peloton apps, as seen below: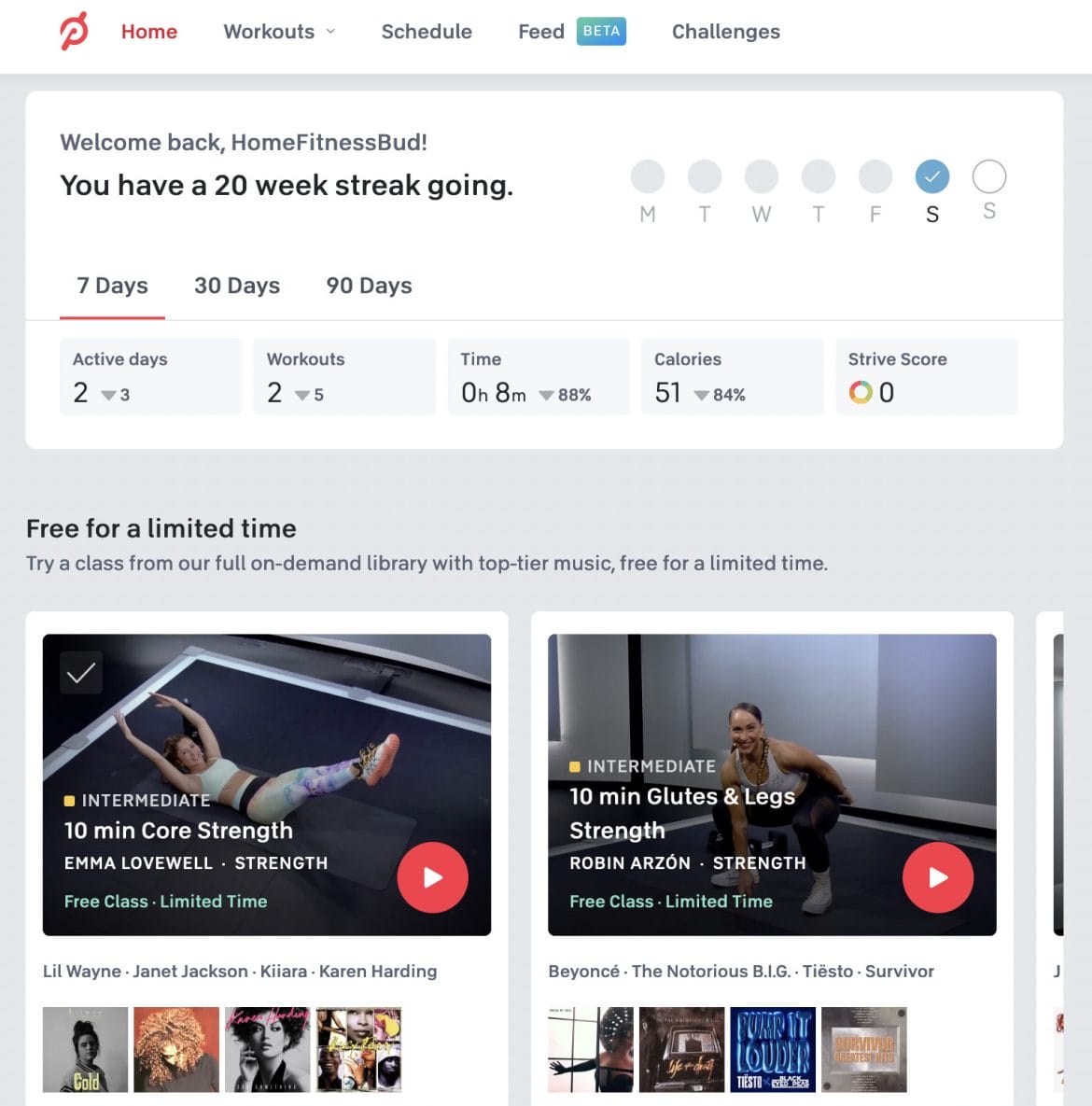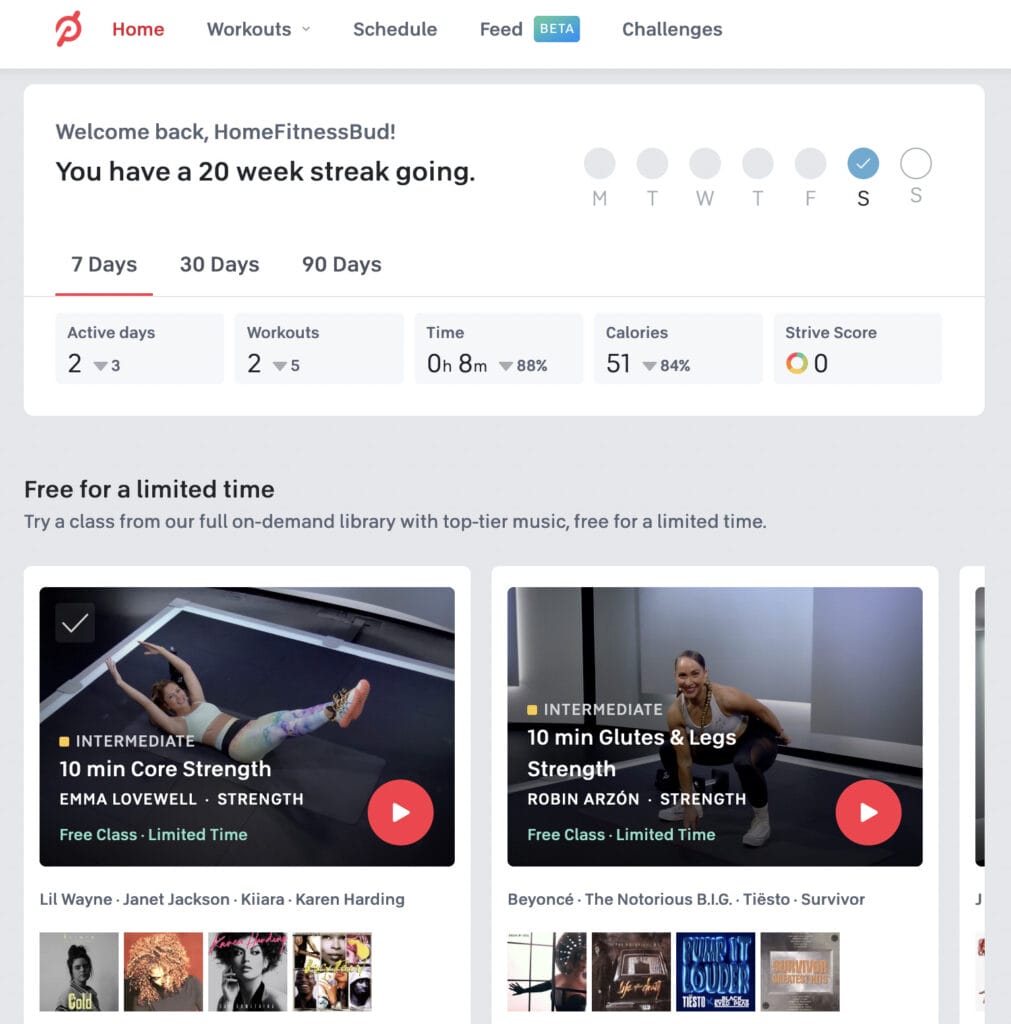 Since this mode has quietly been available, Peloton already has a
support page talking about it.
There, they mention that the five classes will be rotated every 2 months, and cover the limitations of the app (which as we mentioned above, means that while you can browse the full on-demand library, you won't be able to take any besides classes the 5 free ones).
We first spotted the freemium mode at the beginning of December 2022 – though there were a different set of classes than what is currently available. However, as mentioned above, at that time the only way to access the mode was to not finish setting up a trial, cancel your subscription, or to let a trial expire without signing up for a full membership.
With a different set of classes having been available in 2022, this makes at least the second round of freemium classes Peloton has made available to members. The previous five "free" Peloton freemium classes are listed below: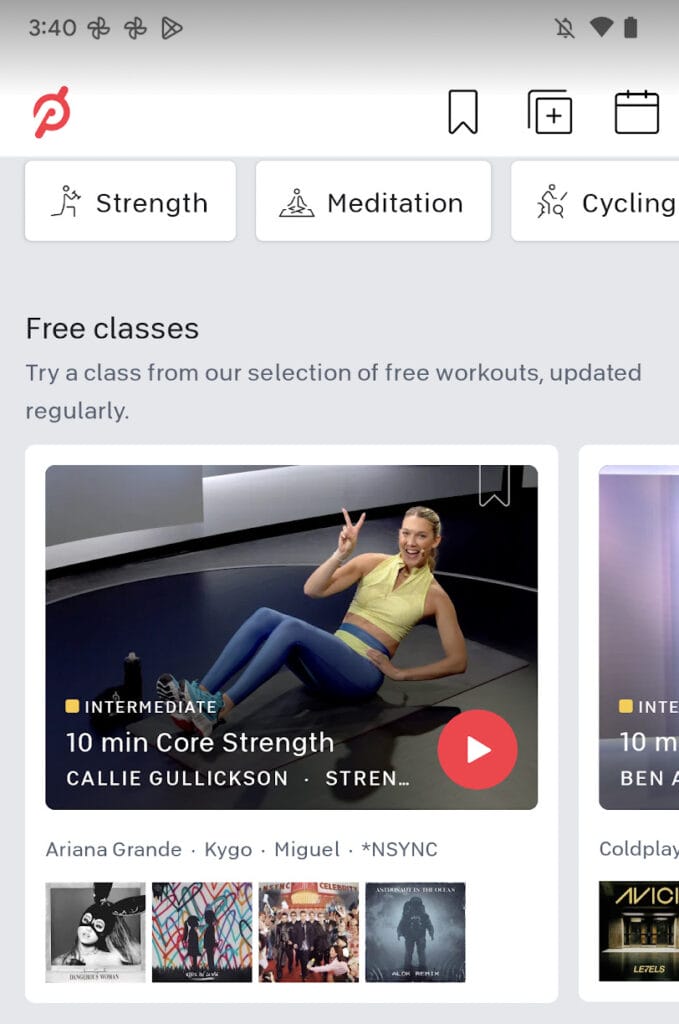 Note that Peloton is currently offering members the chance to sign up for an annual subscription plan on the digital app, with the offer ending on February 16th. Peloton has not yet said how new pricing tiers might impact those members signing up for annual plan, or if the launch of the new tiers might be tied to the end date of the subscription offer – or potentially timed with the upcoming earnings call scheduled for February 1, 2023.
What do you think of the new potential Freemium Peloton tier?
---
Want to be sure to never miss any Peloton news? Sign up for our newsletter and get all the latest Peloton updates & Peloton rumors sent directly to your inbox.