Peloton is offering an annual subscription to the Peloton App for a one-time payment of $129 – which essentially allows members to receive two months of app usage for free. The limited time offer runs from December 20, 2022 through February 16, 2023 and only applies to the digital App, not the All-Access membership (which is required for members who own a hardware device).
The checkout page for the Peloton app has been updated with this new offer, as seen below: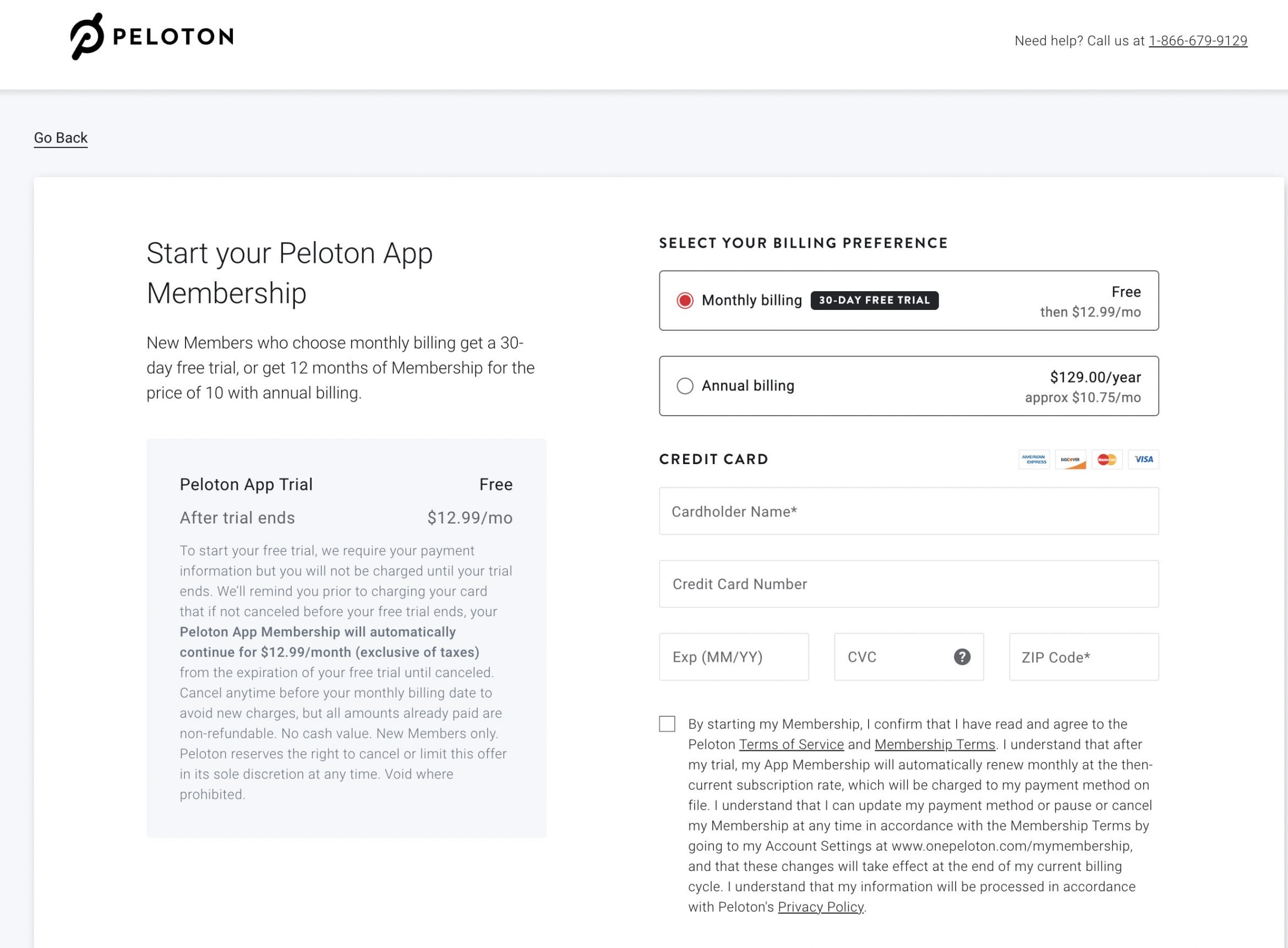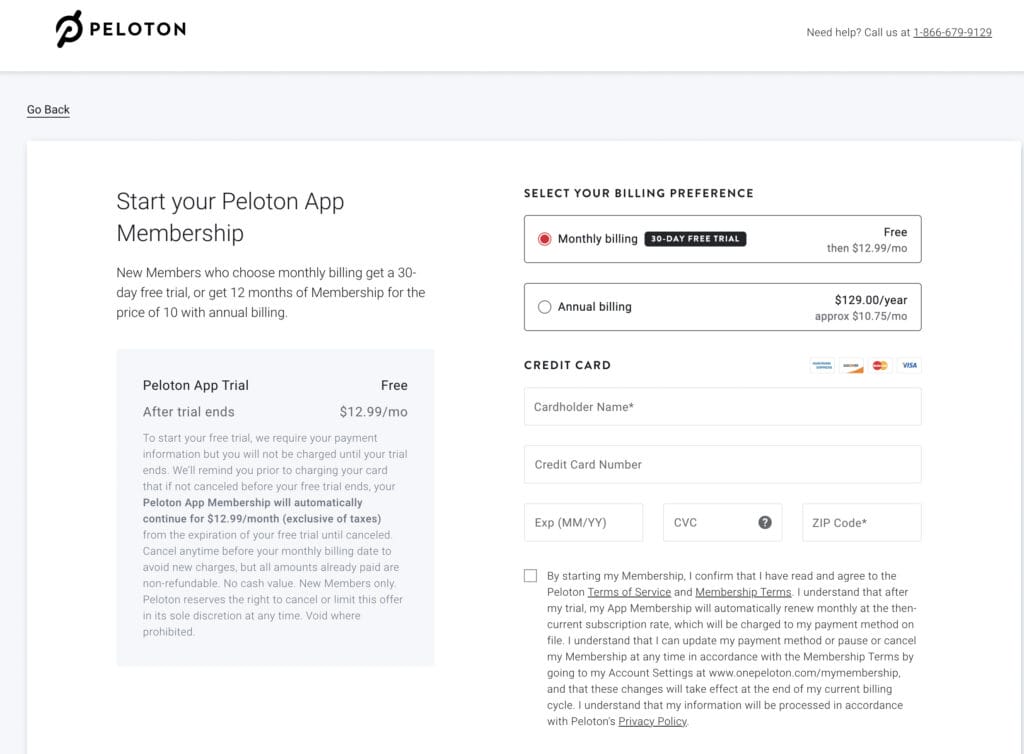 We've received reports that this is currently only available to members in the US. It is not clear when annual billing might be offered to Canada, Germany, UK, or Australian members.
The marketing & landing page for the Peloton app also talks about the new annual pricing:
New Members who choose monthly billing get a 30-day free trial, or choose annual billing and get 12 months of Membership for the price of 10.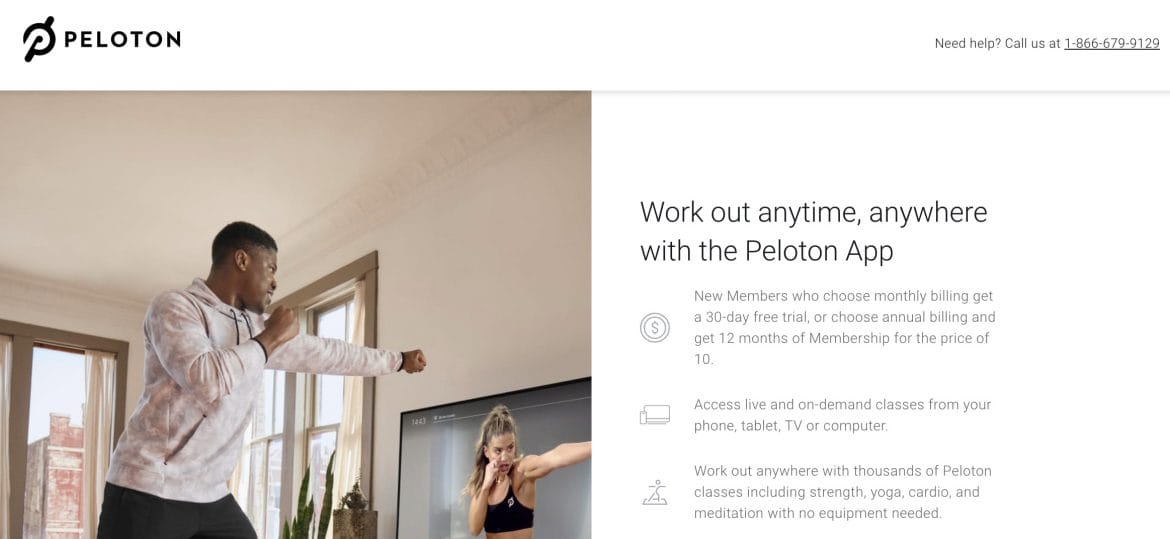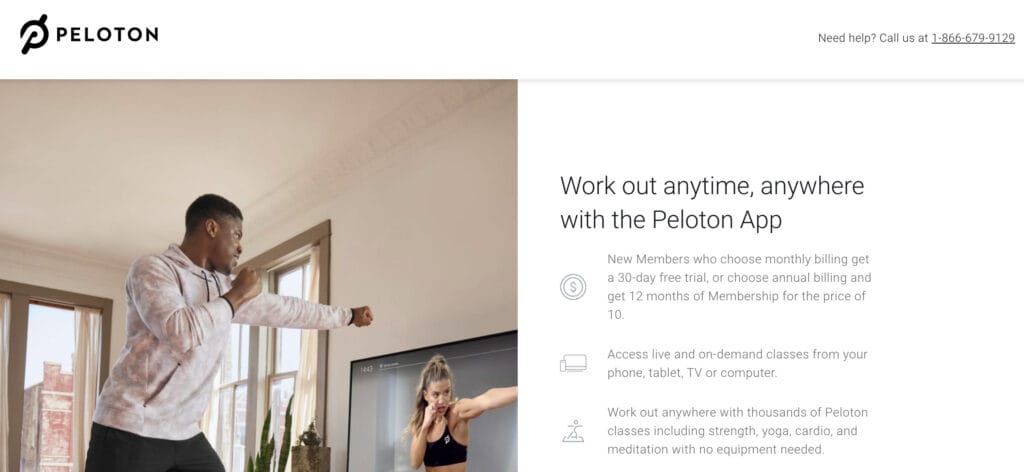 Peloton has published a new support page with additional information. Those who have an existing Peloton App subscription and would like to take advantage of the annual pricing are instructed to cancel their membership through the subscriptions page and re-subscribe through the annual app offer. Note that canceling your subscription will not delete your data or your account.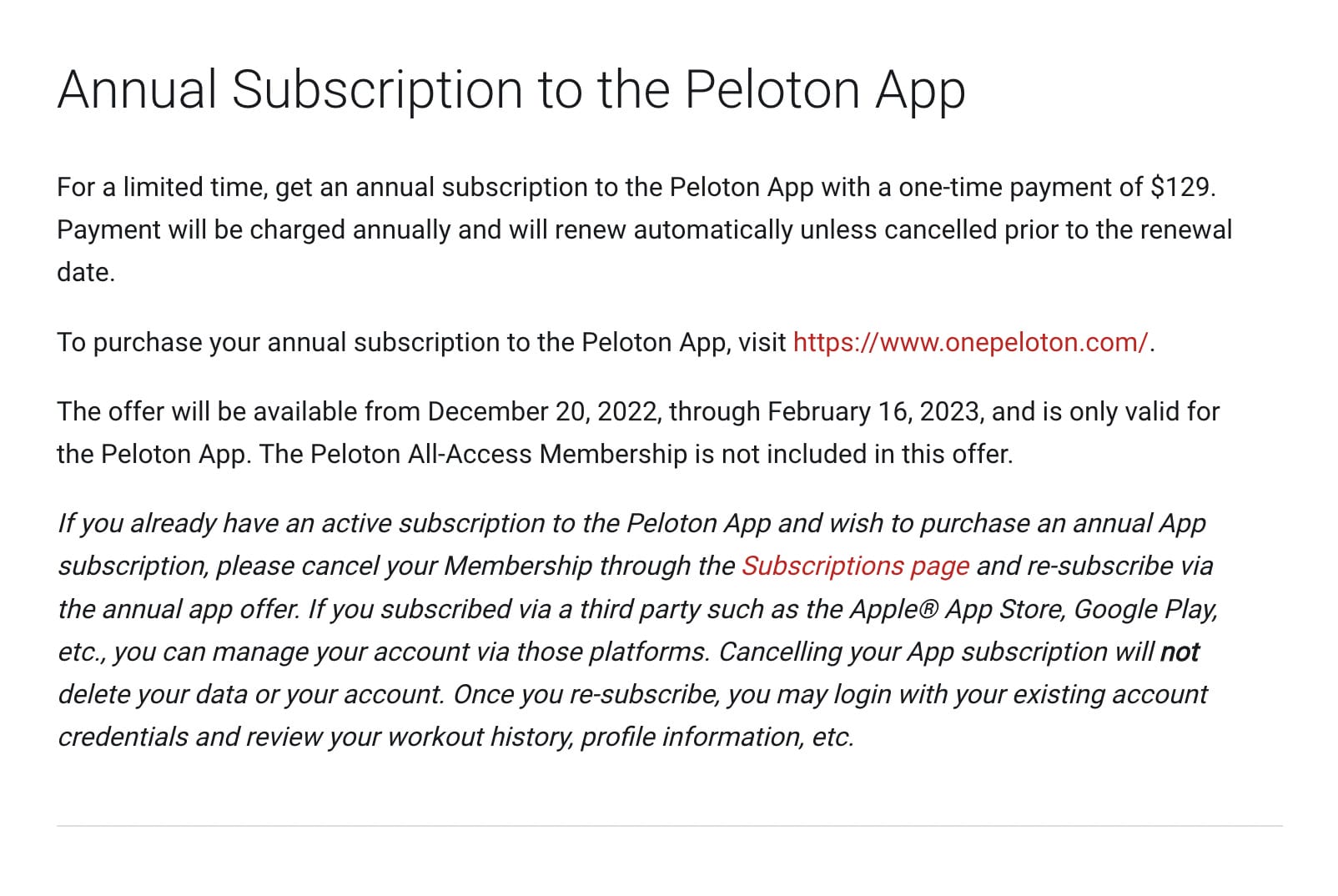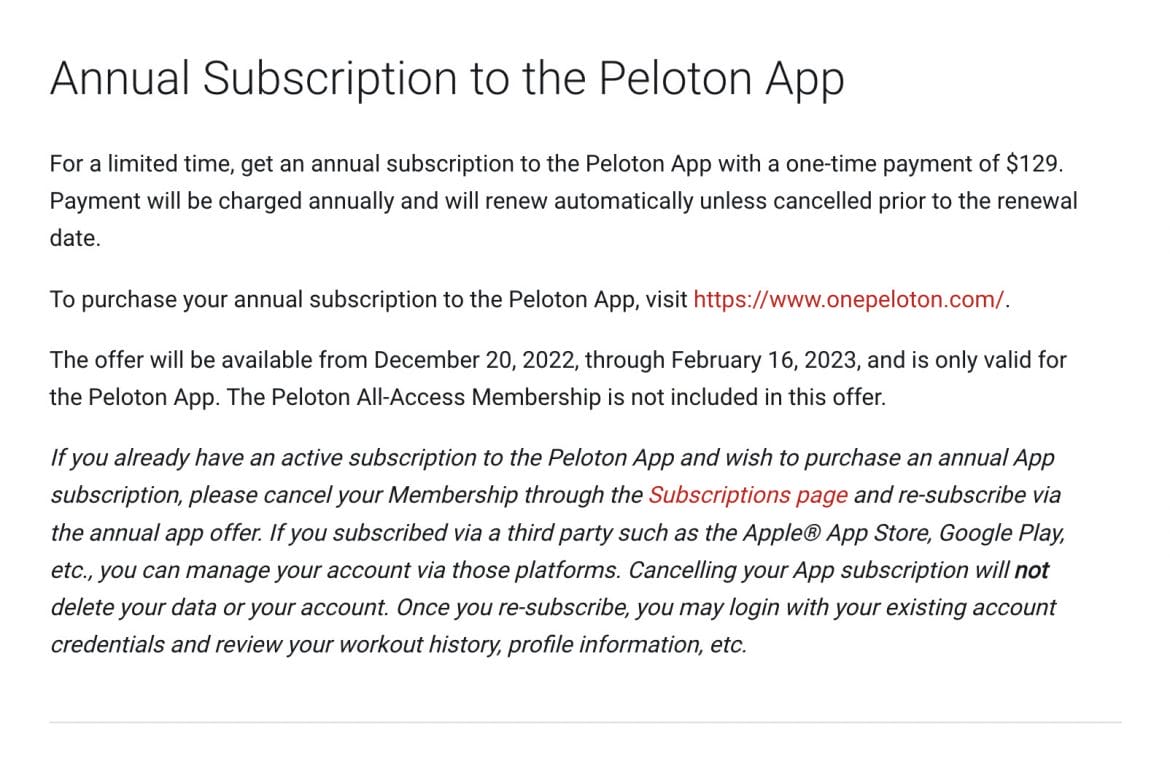 As an example, we've received reports that if you manage your subscription through Apple, you are able to easily do a one-click conversion to annual pricing. This is seen below for an Apple user.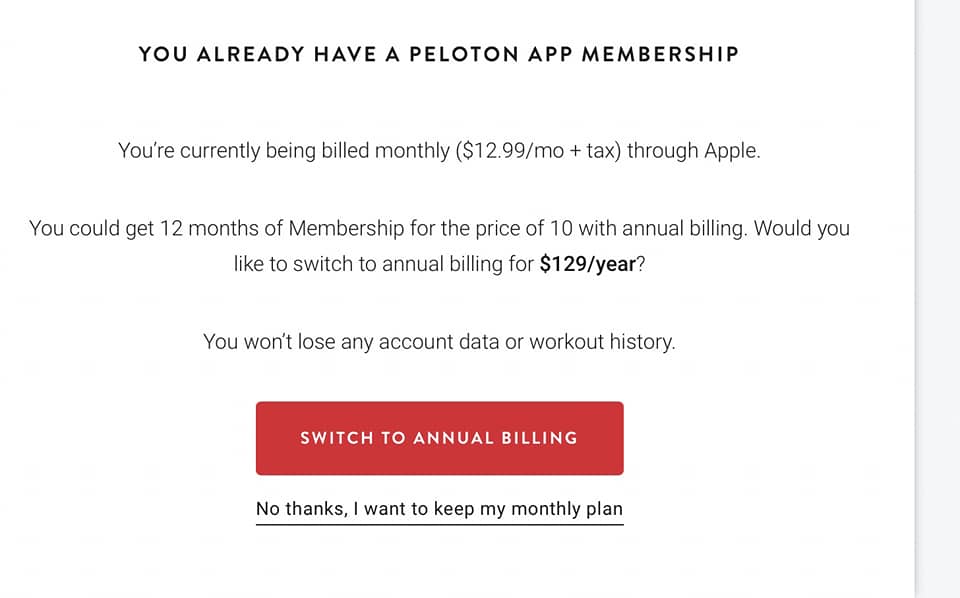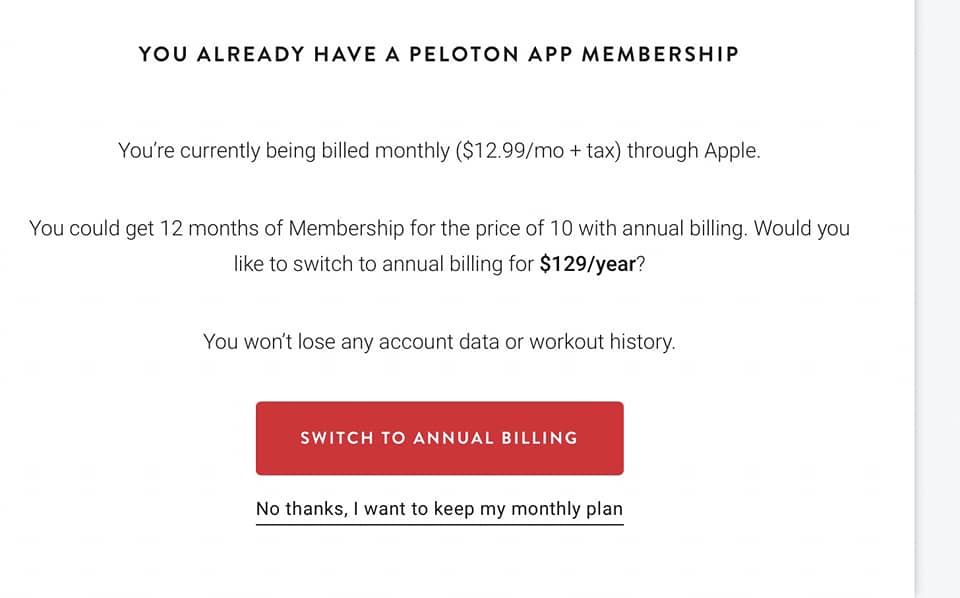 We first shared that an annual option was likely on the way last month, and we gained insight into what this option would look like during the Verizon +Play platform beta launch. Verizon customers were given an opportunity to sign up for a one-year membership of Peloton at $129 (which equates to two months' free) and also receive a free year of Netflix. You can read more in our overview article.
In addition to the annual pricing, Peloton is also likely to implement tiers for their digital app. You can read more about the rumored tiered digital options here.
You can learn more about Peloton's annual subscription offer via the dedicated support page. If you would like to take advantage of the annual pricing – whether you're a new member or an existing Peloton digital member – be sure to do so before the offer expires on February 16, 2023.
---
Want to be sure to never miss any Peloton news? Sign up for our newsletter and get all the latest Peloton updates & Peloton rumors sent directly to your inbox.