It wouldn't be a new week without a new featured artist series! This week you'll be able to enjoy the Reggaeton star J Balvin. The following is a list of featured artist series workouts showcasing J Balvin
J Balvin Peloton Featured Artist Series Workouts
30 minute J Balvin Peloton Run with Robin Arzon – 9/15/20 @ 10:30am ET
30 minute J Balvin Peloton Full Body Strength with Rebecca Kennedy – 9/16/20 @ 10:30am ET
30 minute J Balvin Peloton Ride with Jess King – 9/16/20 @ 7:30pm ET
30 minute J Balvin Peloton Bootcamp with Adrian Williams – 9/20/20 @ 8:30am ET
30 minute J Balvin Peloton Ride with Erik Jäger – 9/21/20 @ 2:00pm ET
Not familiar with J Balvin? He's sometimes referred to as the "Prince of Reggaeton", and has sold more than 35 million records. He has won 4 Latin Grammy Awards, 5 Billboard Latin Music Awards, and been nominated for 2 Grammy Awards. Some of his songs include Ginza, Mi Gente, Ay Vamos, Bobo, Safari, Invisible, and more.
You can stay up to date with who Peloton has previously featured on the artist series, and who is coming up next, with this handy page.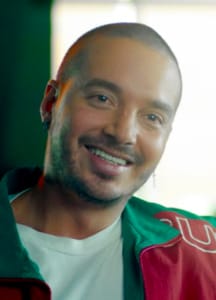 ---
Want to be sure to never miss any Peloton news? Sign up for our newsletter and get all the latest Peloton updates & Peloton rumors sent directly to your inbox.