Peloton is making a big push for featured artist series workouts as we get closer to the end of the year, with multiple collaborations being announced per week. On the day that the Steve Martin yoga workouts are taking place, Peloton has announced their new featured band: Bon Jovi

Bon Jovi Peloton Featured Artist Series Workouts
30 minute Bon Jovi Peloton Ride with Irene Scholz – 10/27/20 @ 2:30pm ET
30 minute Bon Jovi Peloton Ride with Sam Yo – 10/29/20 @ 1:30pm ET
45 minute Bon Jovi Peloton Ride with Kendall Toole – 11/1/20 @ 8:00am ET
30 minute Bon Jovi Peloton Yoga Flow with Kristen McGee – 11/2/20 @ 9:00am ET
30 minute Bon Jovi Peloton Run with Matt Wilpers – 11/2/20 @ 10:30am ET
30 minute Bon Jovi Peloton Run with Andy Speer – 11/2/20 @ On-Demand
This will be the first featured artist series ride that Sam Yo will lead.
Bon Jovi have 14 studio albums, which along with their live & compilation albums, have sold more than 100 million records worldwide. They have been inducted into both the UK Music Hall of Fame and the US Rock and Roll Hall of Fame.
Lead singer Jon Bon Jovi also founded the JBJ Soul Foundation, which operates the JBJ Soul Kitchen. The Soul Kitchen is a non-profit Community Restaurant, where people pay what they can or volunteer.
You can stay up to date with who Peloton has previously featured on the artist series, and who is coming up next, with this handy page.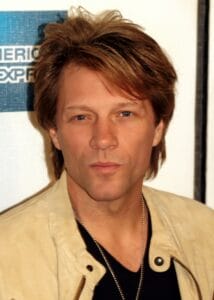 ---
Want to be sure to never miss any Peloton news? Sign up for our newsletter and get all the latest Peloton updates & Peloton rumors sent directly to your inbox.