Peloton just announced that Daddy Yankee will be the next artist spotlighted in their featured artist series, with classes taking place this Wednesday, October 12th. Daddy Yankee is the most recent artist to be featured in Peloton's Latinx & Hispanic Heritage Month celebration, joining artists Gloria Estefan and Bad Bunny.
Peloton shared the news via Instagram:
Rev up your workout with a little más gasolina. ⛽️
Join @allymisslove, @milamariana, @hauptstadttrainer, @radlopz, and @robinnyc for a fresh set of classes with the King of Reggaetón @daddyyankee starting Wed., Oct. 12.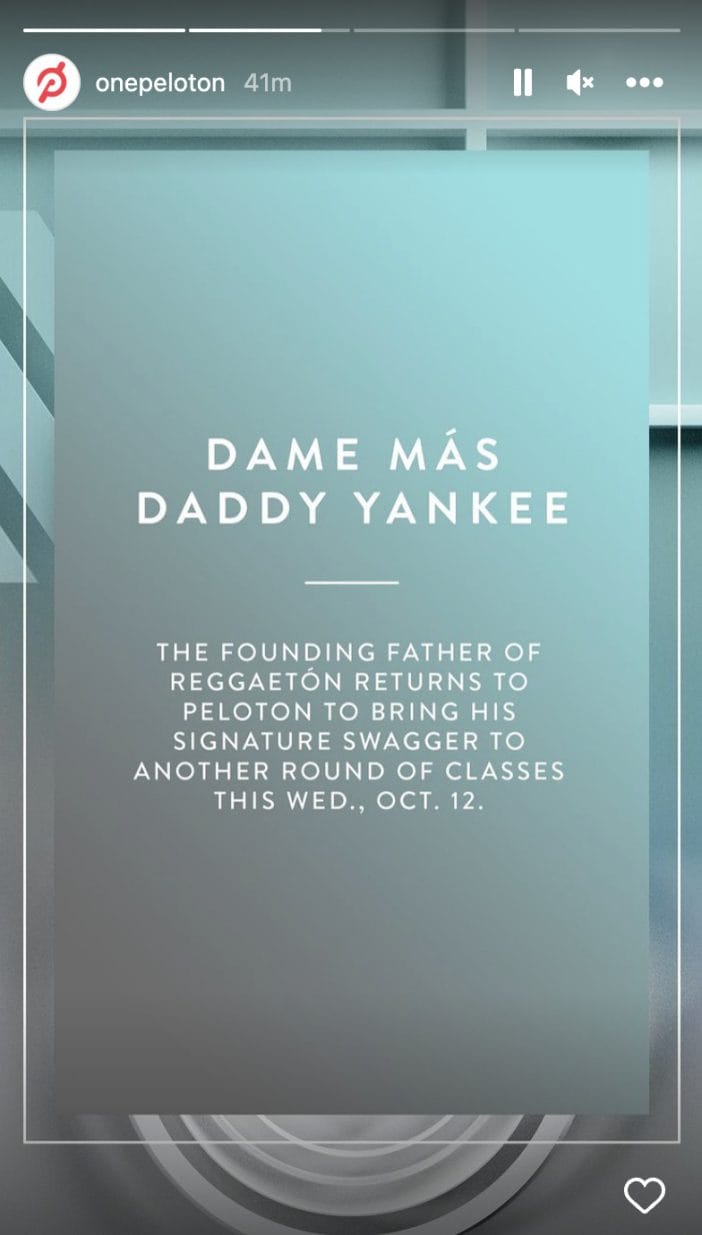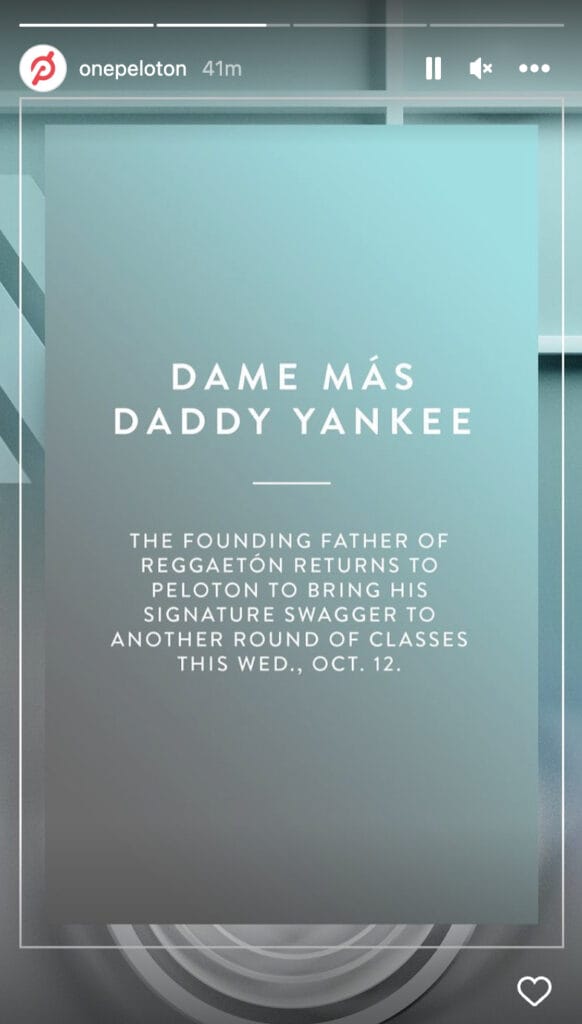 The Daddy Yankee artist series is all dropping on-demand this Wednesday, October 12 and will feature rides, shadowboxing, and a run. You can view the full list of classes below:
Daddy Yankee Peloton Classes & Schedule & Workouts – Featured Artist Series
30 min. Daddy Yankee Ride – Ally Love – 10/12/22 @ 10:00 am ET [On Demand]
20 min. Daddy Yankee Shadowboxing – Rad Lopez – 10/12/22 @ 10:00 am ET [On Demand]
30 min. Daddy Yankee Run – Robin Arzón – 10/12/22 @ 10:00 am ET [On Demand]
30 min. Daddy Yankee Ride – Camila Ramón (Spanish) – 10/12/22 @ 10:00 am ET
20 min. Daddy Yankee Ride – Erik Jäger (German) – 10/12/22 @ 10:00 am ET
As a reminder the studios are closed with no live classes this Monday through Wednesday (Oct 10-12).
Daddy Yankee is a Puerto Rican singer, rapper, composer, and actor, and is credited as the person who coined the term reggaeton in his 1991 song "So persigueme, no te detengas". Daddy Yankee has sold over 30 million albums worldwide, and is the recipient of both the Latin American Music Awards Icon Award, and the Latin Billboard Awards Industry Leader Award. Daddy Yankee is also the most subscribed to Latin Artist on YouTube, and the music video for his hit song, Despacito, is currently the second most watched YouTube video of all time, with 7.98 billion views.
Peloton members can expect to receive an Artist Series badge for completion of the Daddy Yankee classes, in addition to a LHHM badge. You can find a complete list of badges available in our guide.
If you're looking for other past Peloton featured artist series, be sure to check out our comprehensive artist series list.
Are you excited to take the Daddy Yankee classes?
---
Want to be sure to never miss any Peloton news? Sign up for our newsletter and get all the latest Peloton updates & Peloton rumors sent directly to your inbox.