This afternoon, many members reported seeing "Rowing" and "Row Bootcamp" class categories show up in their app. These have been appearing and disappearing for members throughout the day. This has also resulted in the different rowing class types, and rowing class lengths being visible as well.
Note that the appearance of these categories doesn't necessarily mean Peloton plans to open up all rowing classes to all members. The most recent messaging from Peloton is that only a small subset of rowing classes will be available on the app for members to trial – and you'll need to buy the rower to get all classes. Of course, this could be a marketing message to drive initial sales of the rower – with a change in policy later.
Although the class types are showing up, members aren't able to click into them or see any classes. These appear to just be the holder categories, with actual classes to be loaded into closer to launch (for members who have the rower). There are no surprises with the coaches listed – it's the 5 coaches Peloton announced last month.
For members who have the latest version of the iOS app with the new Workouts tab, you would see Rowing & Row Bootcamp listed in the scrolling class type list.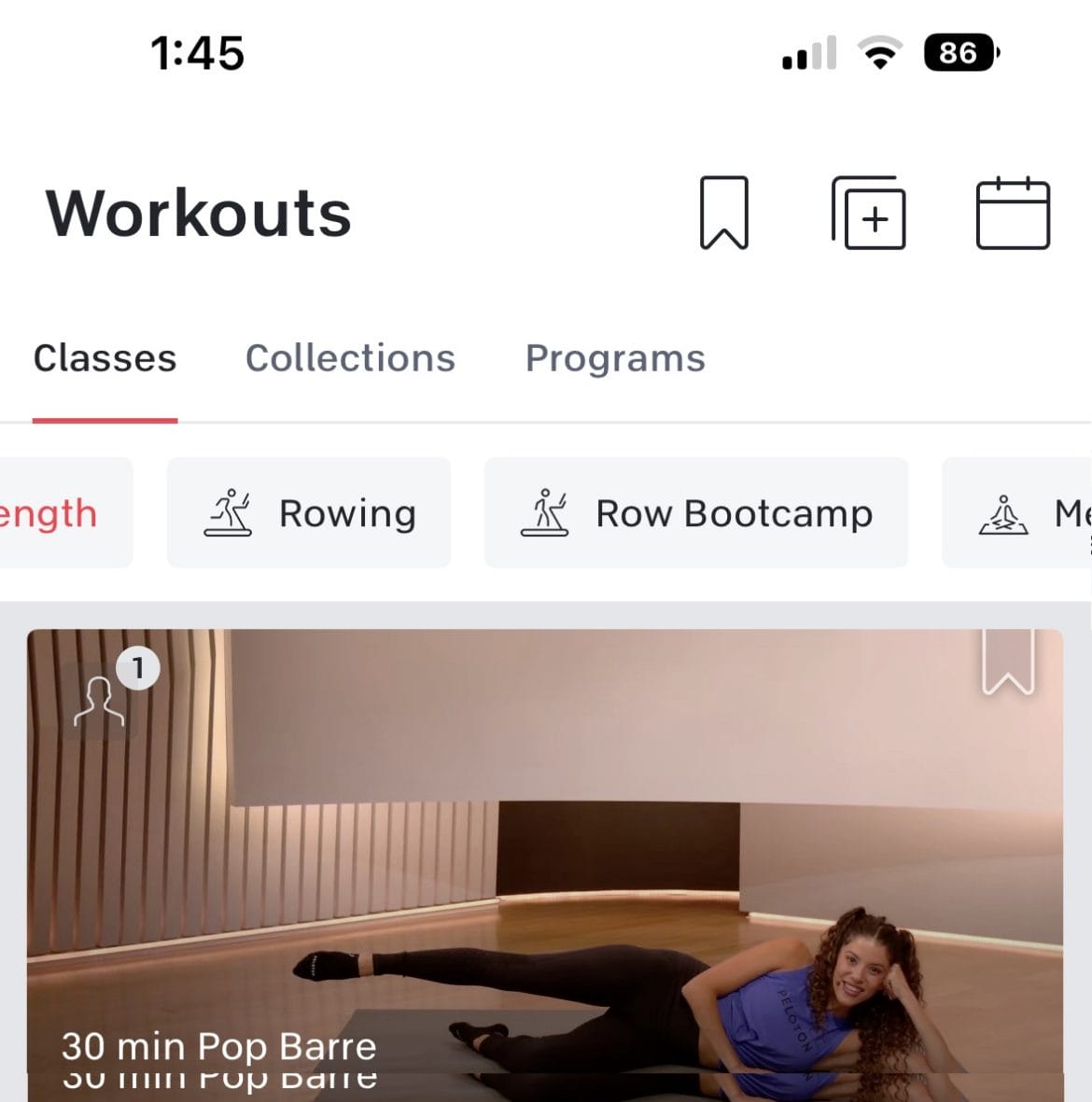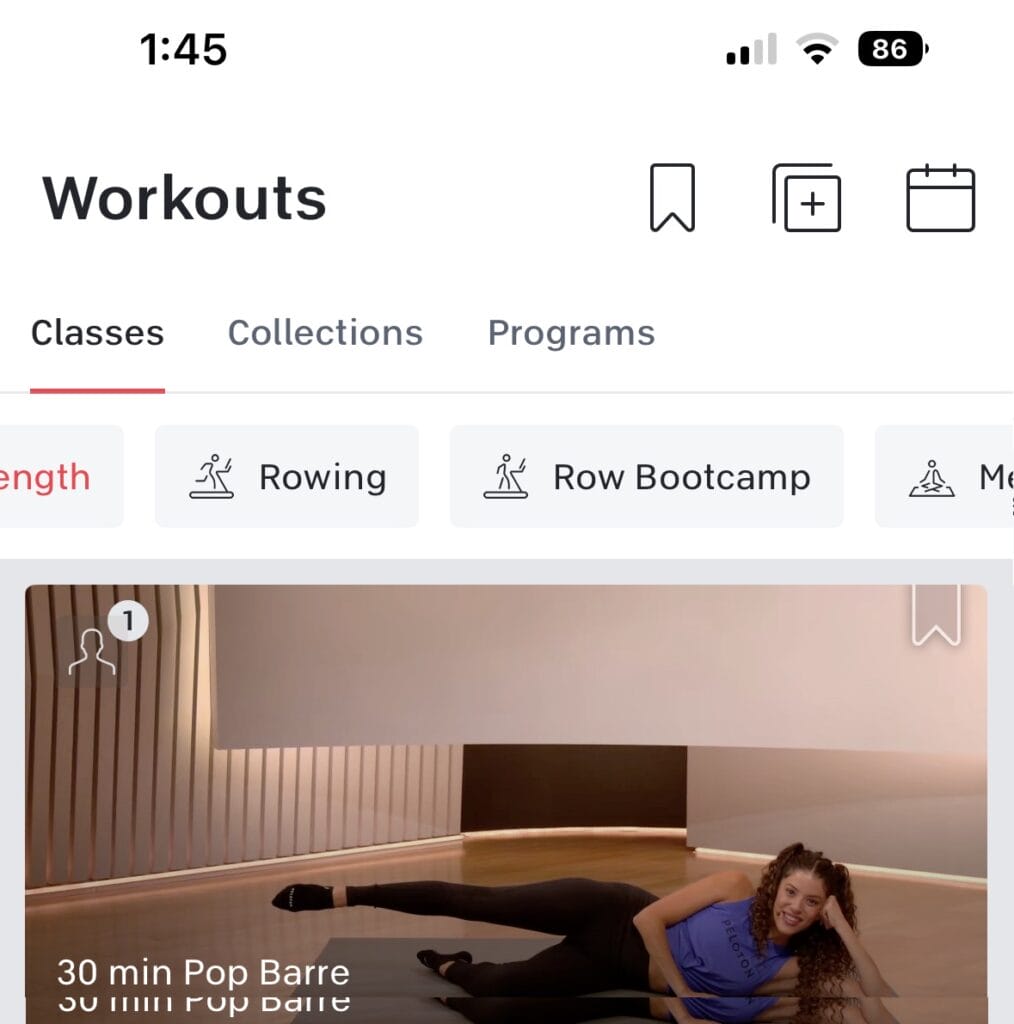 For those who still have the old "Classes" tab, you would see them as large featured categories. Thanks to @KimGray531 for sharing this screenshot. Of course, keep in mind neither Matty or Olivia are teaching rowing classes, so those are just placeholder images.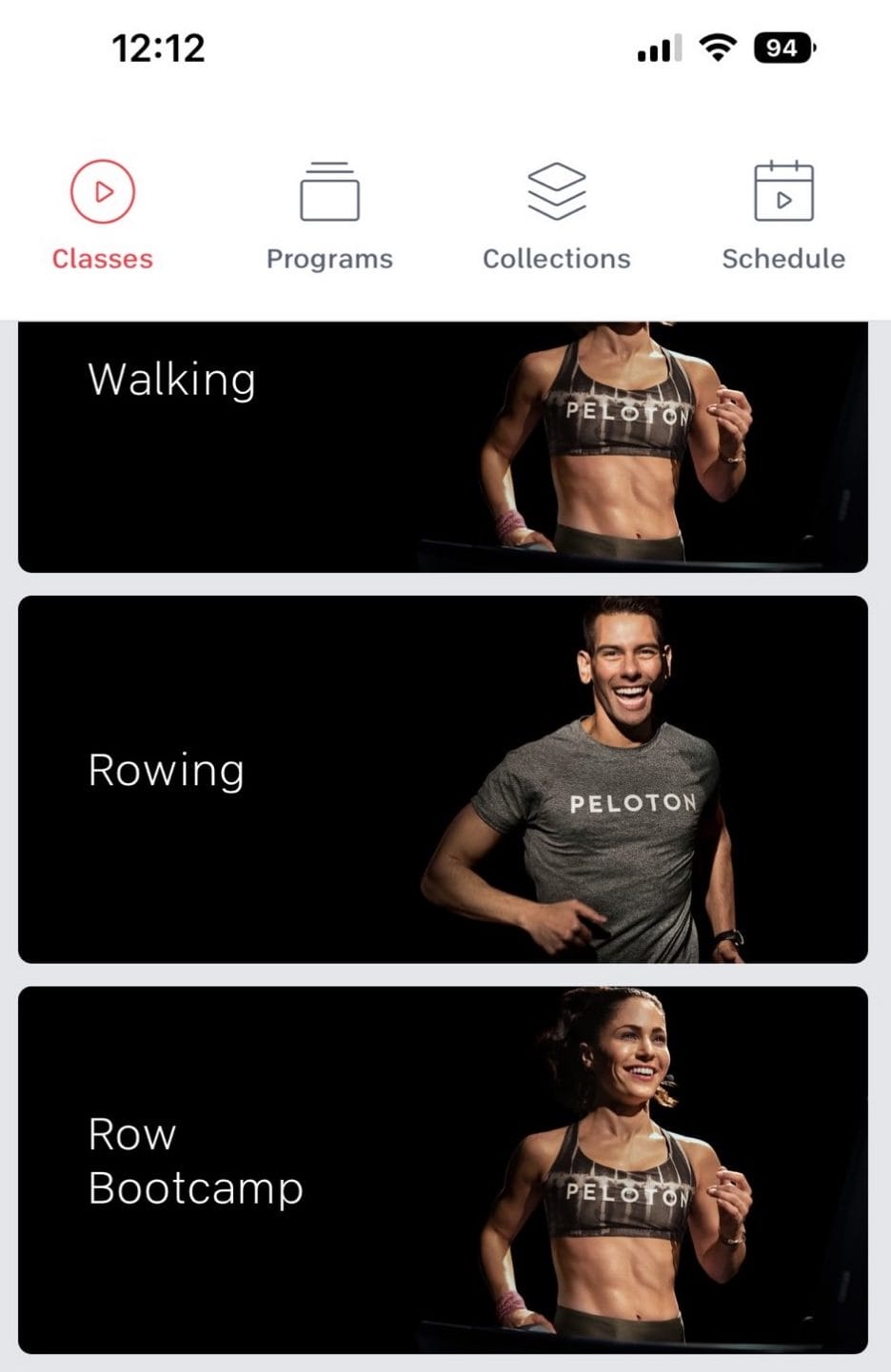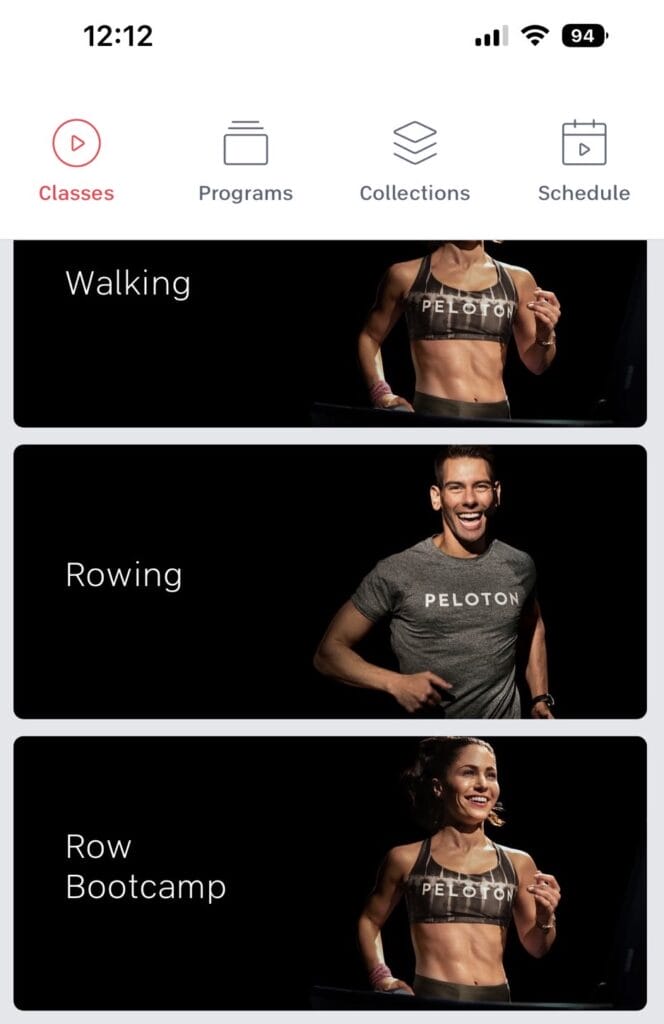 Perhaps more interestingly is that data was also uploaded showing what the class sub types are going to be. There could be more added before launch, but currently, the following is the list of rowing class types, as first revealed by @BobTreemore on Twitter:
Expecting Peloton Rowing Class Types
Pre & Post-Row Stretch (Rowing)
Intervals (Rowing)
Warm Up / Cool Down (Rowing)
Beginner (Rowing)
Form & Drills (Rowing)
Endurance (Rowing)
Music (Rowing)
Body Focus (Row Bootcamp)
Distance Scenic Rowing
Scenic (Rowing)
The website was also briefly showing which coaches would be teaching which class types, and how long the Peloton rowing classes are expected to be.
For Peloton's Rowing Bootcamp classes – it currently looks like only Adrian Williams & Katie Wang will be teaching them initially (though this is subject to change). Peloton Rowing Bootcamp classes are currently planned to be 30 and 45 minute classes.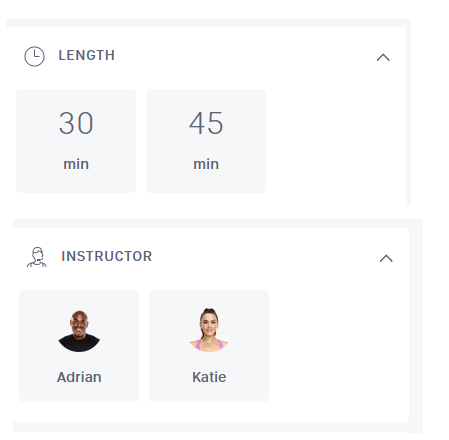 All 5 of the announced Peloton Rowing coaches will be teaching the other subtypes of rowing classes. Regular Peloton Rowing classes will range in length from 5 to 45 minutes currently. This means you have the option to take 5, 10, 15, 20, 30, and 45 minute rowing classes.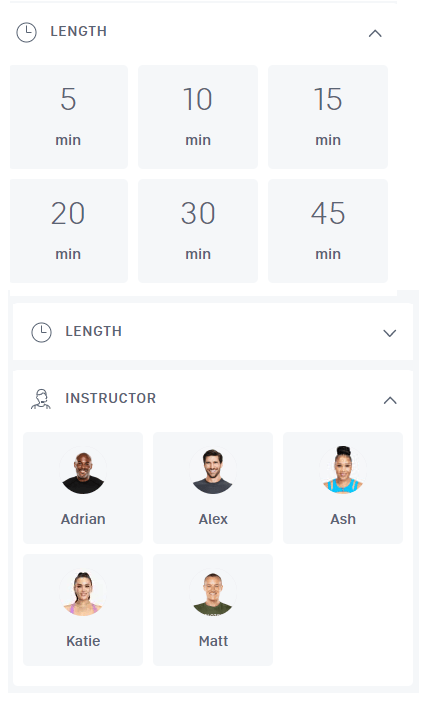 Have you pre-ordered the Peloton Row?
---
Want to be sure to never miss any Peloton news? Sign up for our newsletter and get all the latest Peloton updates & Peloton rumors sent directly to your inbox.