Peloton has restored a popular feature that was removed earlier this year. The "Add to Calendar" feature, which allows members to add individual classes to a calendar platform of their choice, is once again available on the Peloton web browser.
Peloton initially removed the Add to Calendar feature back in January when the Scheduling feature ("Your Schedule") rolled out on the web browser. As a reminder, the Scheduling feature allows users to add any on demand class to their custom schedule, viewable alongside any live classes they've opted into. It debuted on the iOS App, followed by the Android App, Bike and Tread devices, and finally – the web browser, which resulted in the removal of the add to calendar feature.
Members who reached out to Peloton's support team inquiring about the future of the feature shared that they were not given an answer regarding if and when the feature would return. As of this week, Peloton has quietly restored access along with making a slight styling update.
Now, when you opt into an upcoming live class or add an on-demand class to your personal schedule via the web browser, you will see a red "Add to Calendar (Google, Outlook, iCal)" button.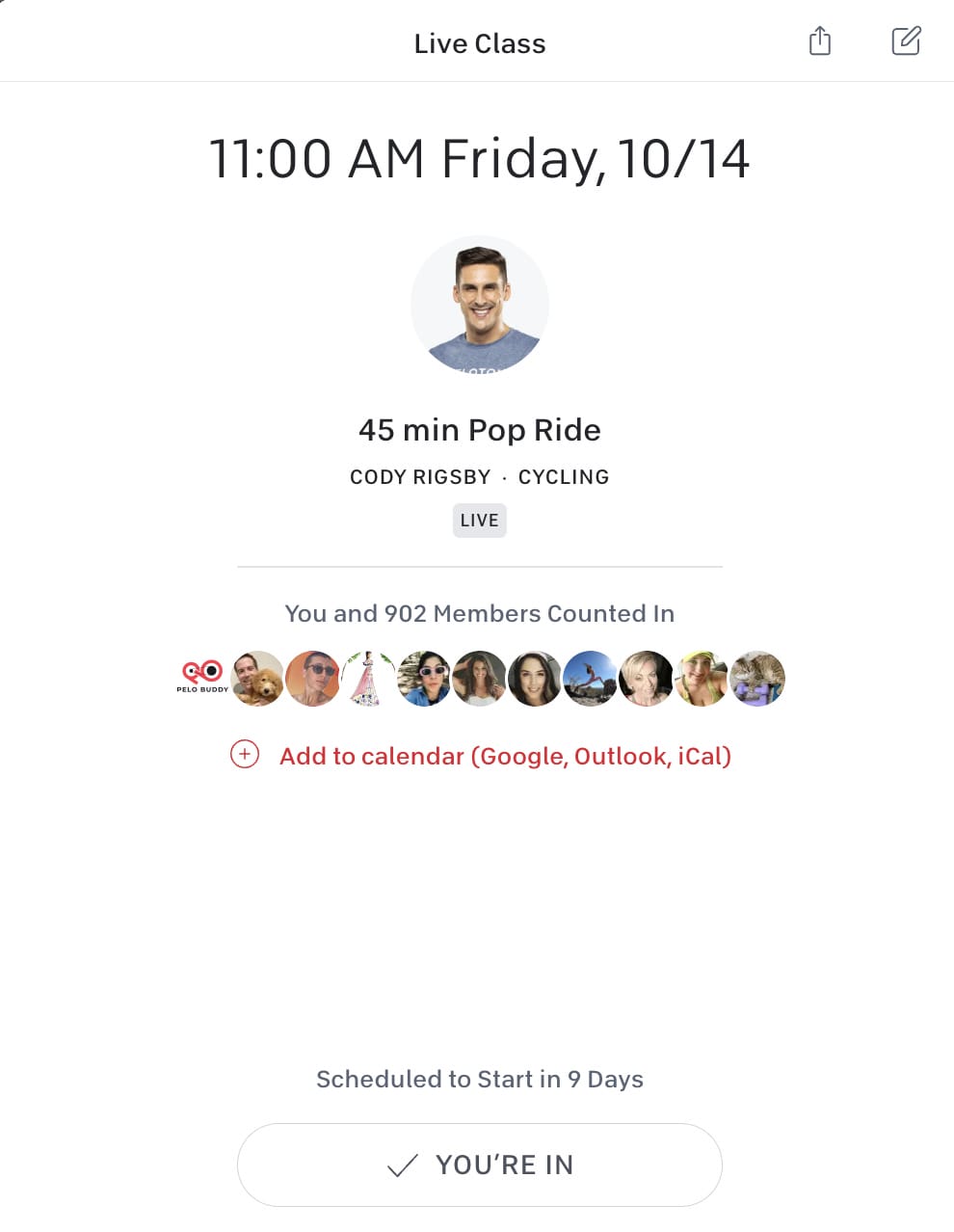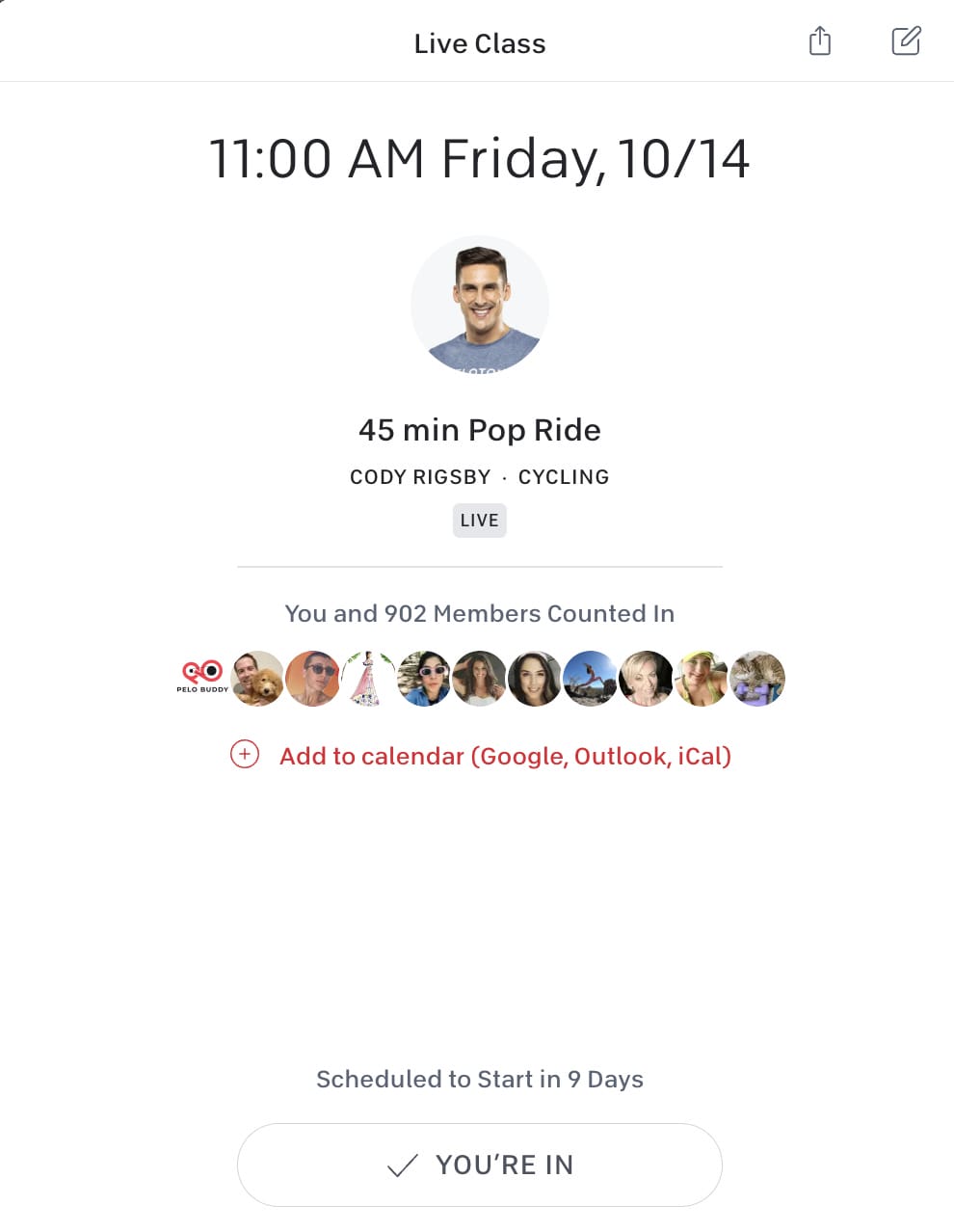 Clicking on that button will open a pop-up menu from which you can select Google, Outlook, or iCal.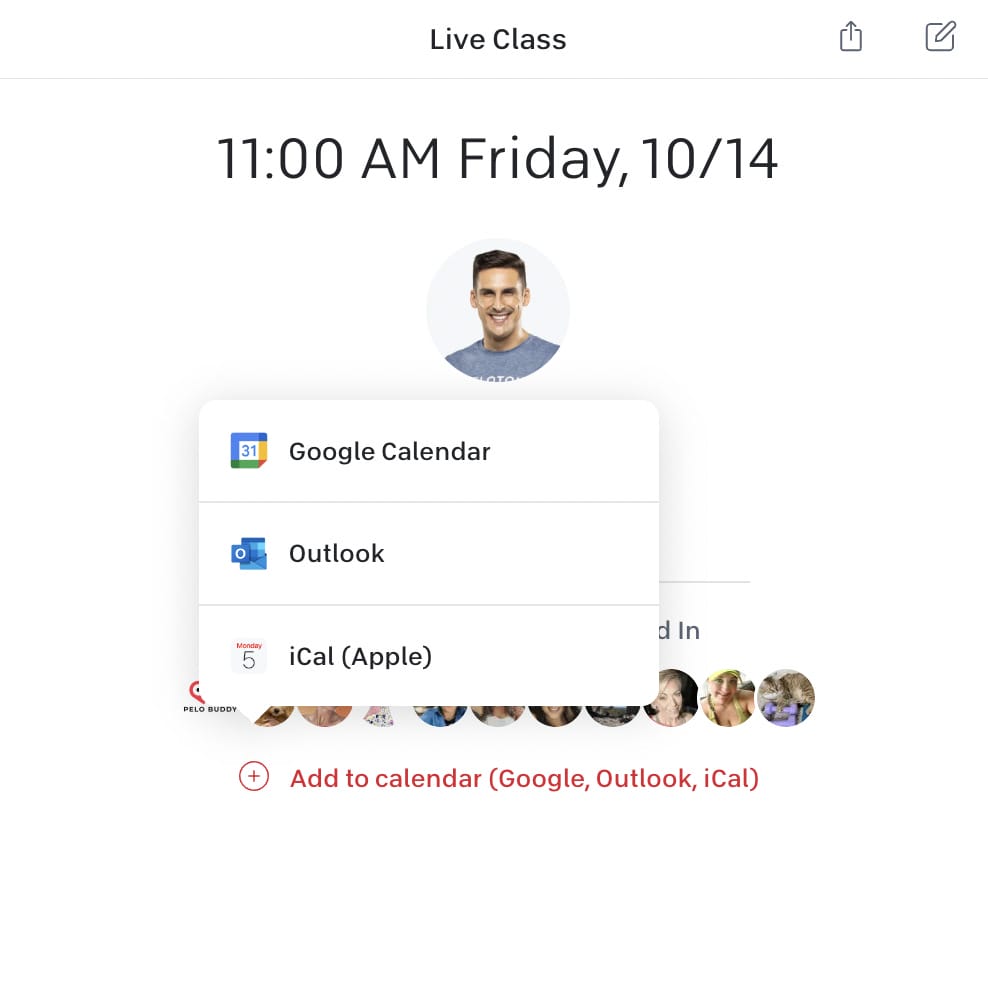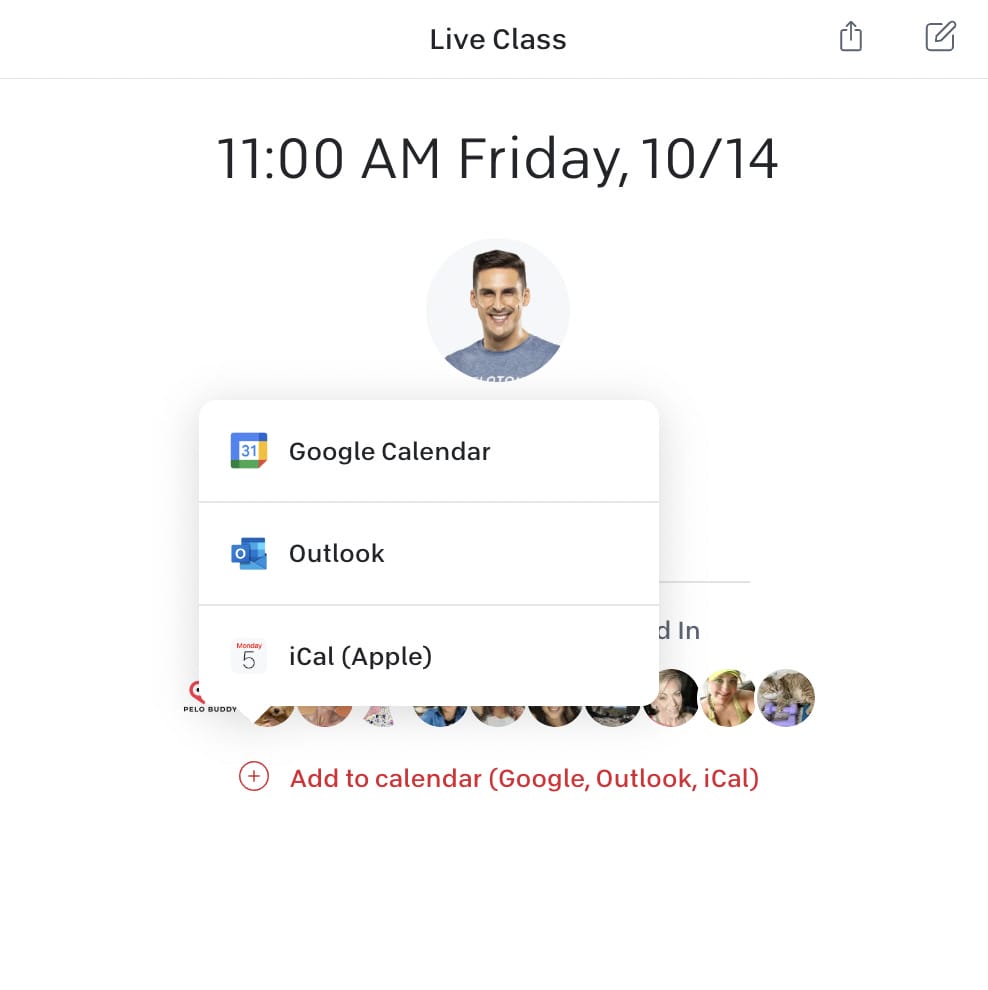 Note that this feature works even if you're adding an older on-demand class to your upcoming personal schedule.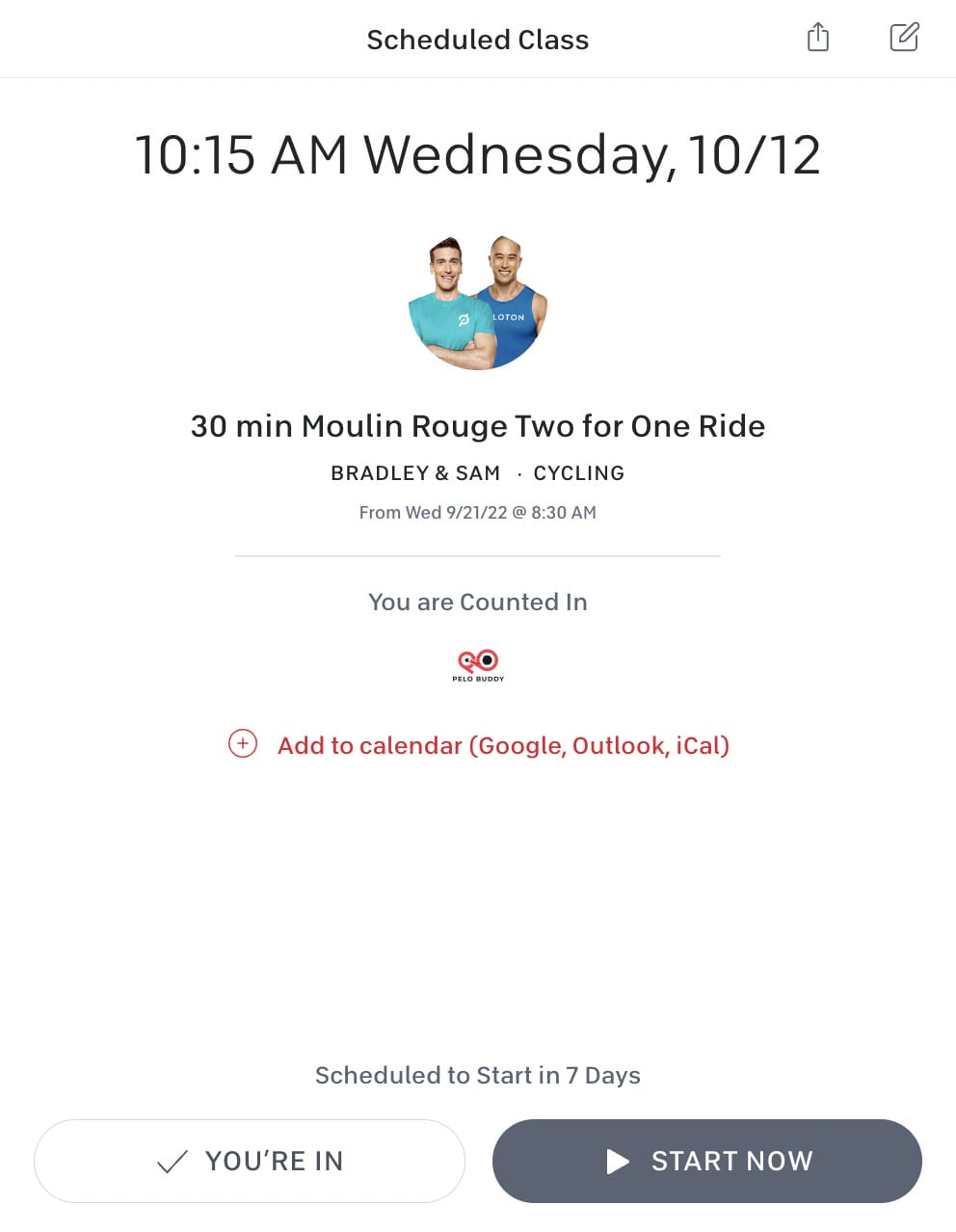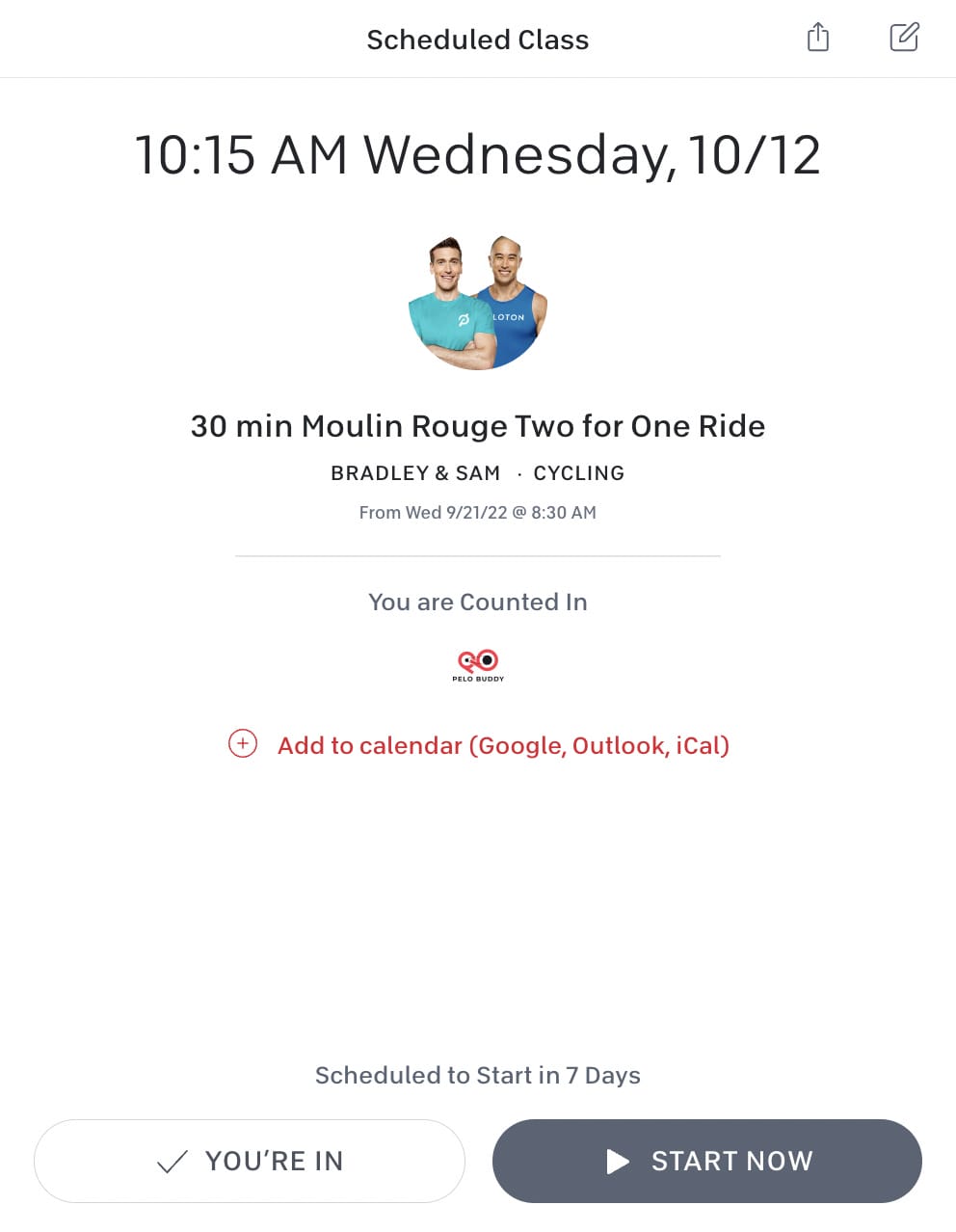 If you're looking for additional details regarding the Scheduling feature, Peloton has a dedicated support page. Are you glad to have the Add to Calendar feature restored?
---
Want to be sure to never miss any Peloton news? Sign up for our newsletter and get all the latest Peloton updates & Peloton rumors sent directly to your inbox.