The popular "Your Schedule" feature is now available to view on the web browser. While Peloton members could previously add or remove classes from their schedule on the web, they were not able to view the list of scheduled classes in one list.
Moving forward members will see two tabs when viewing the Peloton schedule via web browser: "Live & Encore" and "Your Schedule." By navigating to the "Your Schedule" tab, members can view their scheduled on demand classes alongside any live classes they've opted into.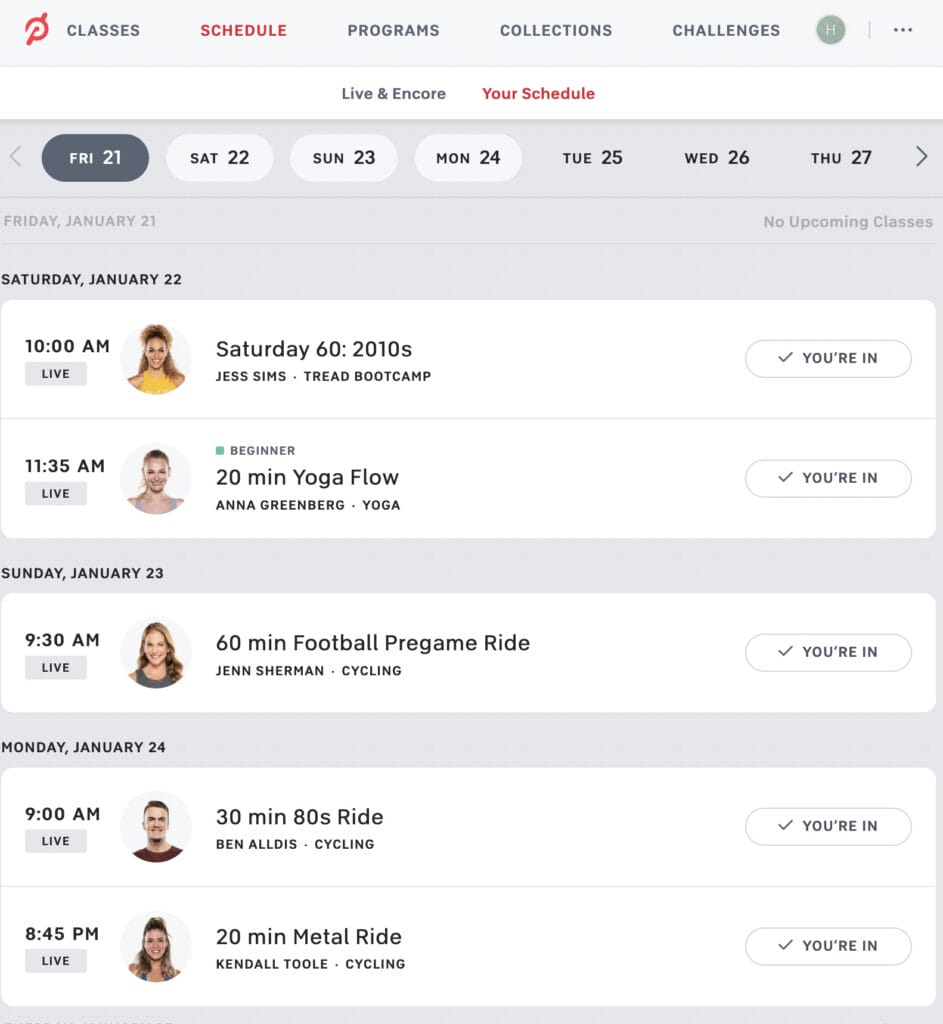 This feature has slowly been rolling out across the Bike, Tread, Android App, iOS app, and finally now on the web.
However, it appears that this newest update has also removed a feature. Previously when counting yourself into a live class on the schedule via web browser, you'd see options to add the class to your calendar through iCal, Google, Yahoo, or Outlook. Those links do not appear after the most recent update.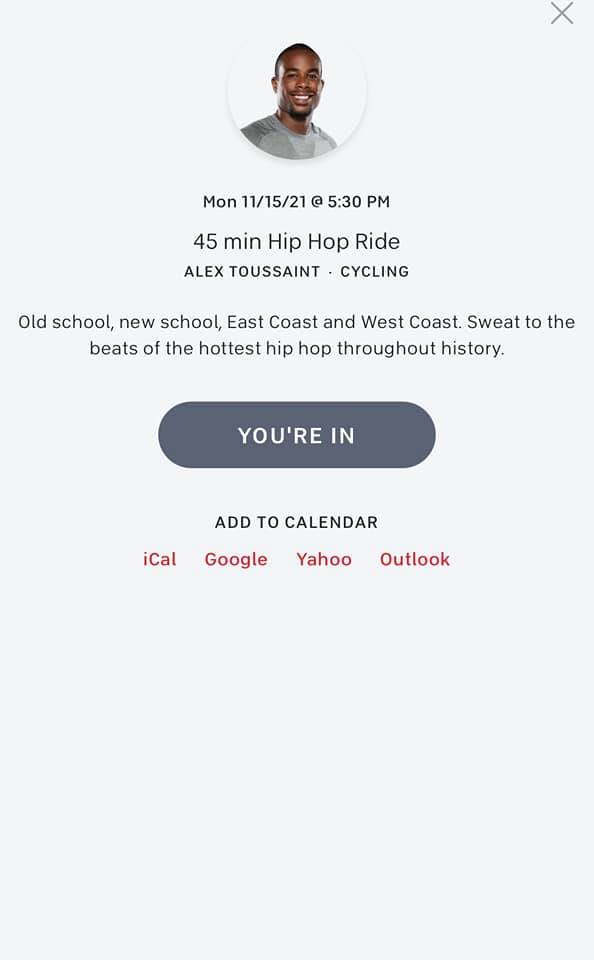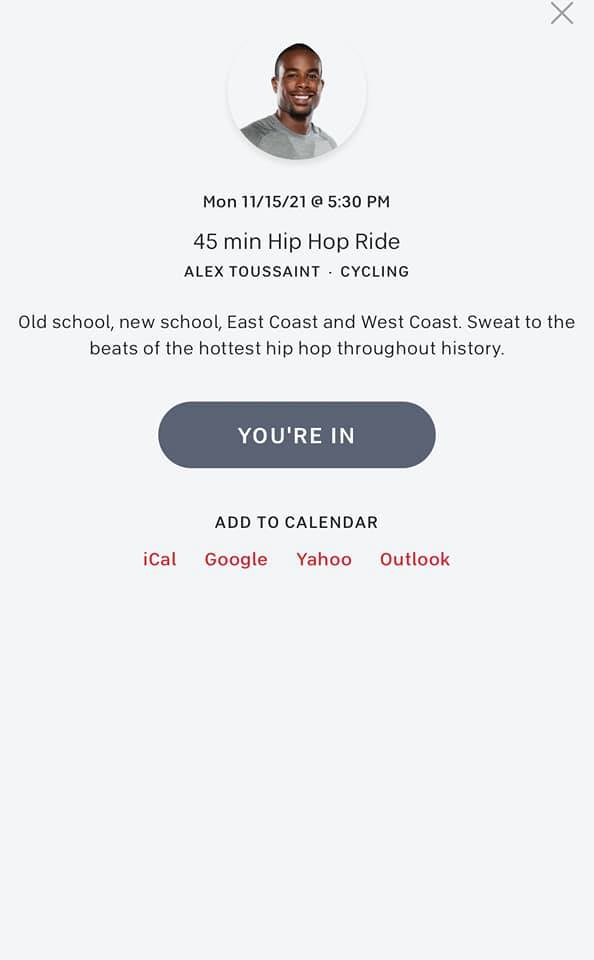 Instead, members will simply see a message saying "You're In" with no options to add the class to any external calendars.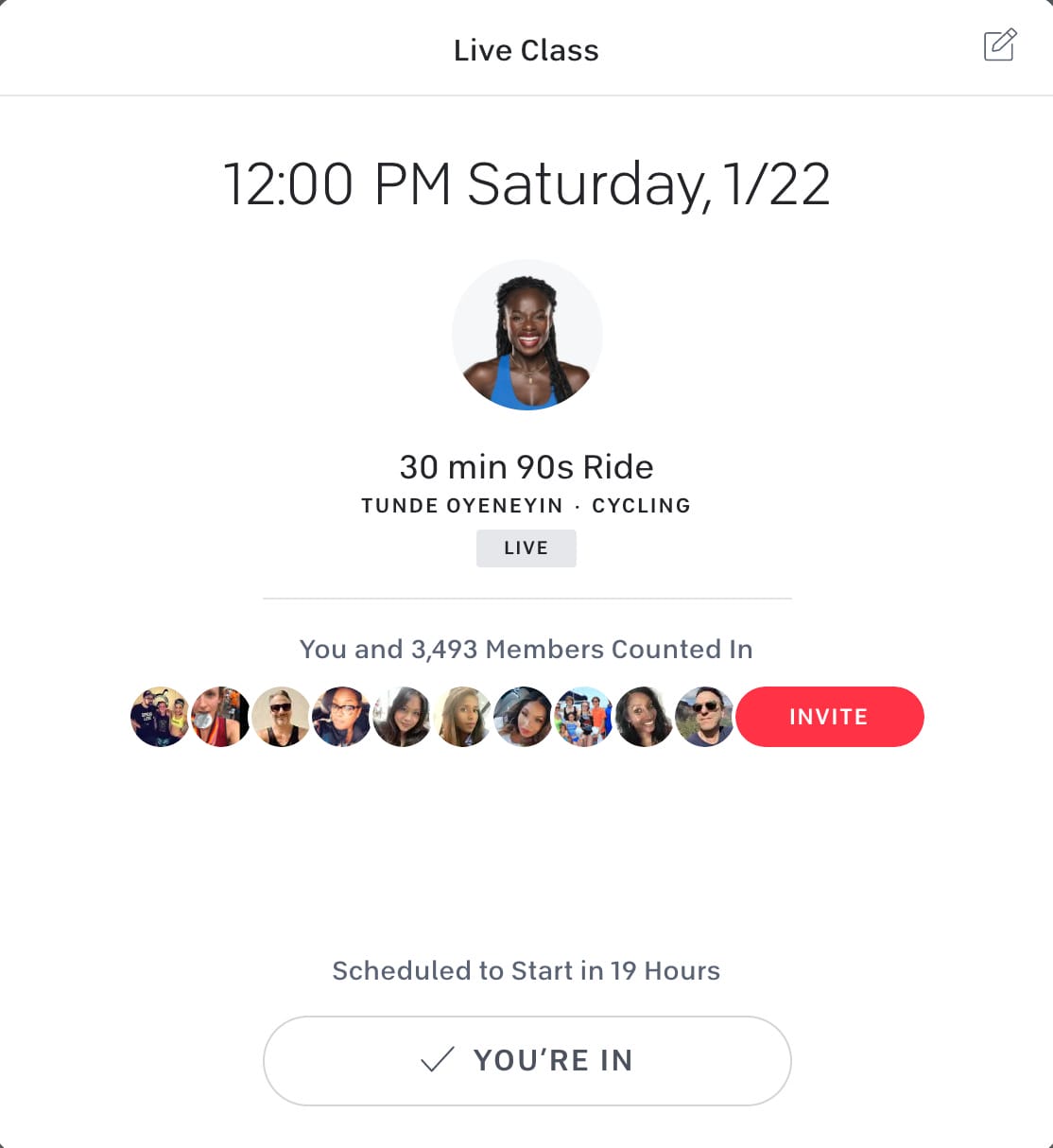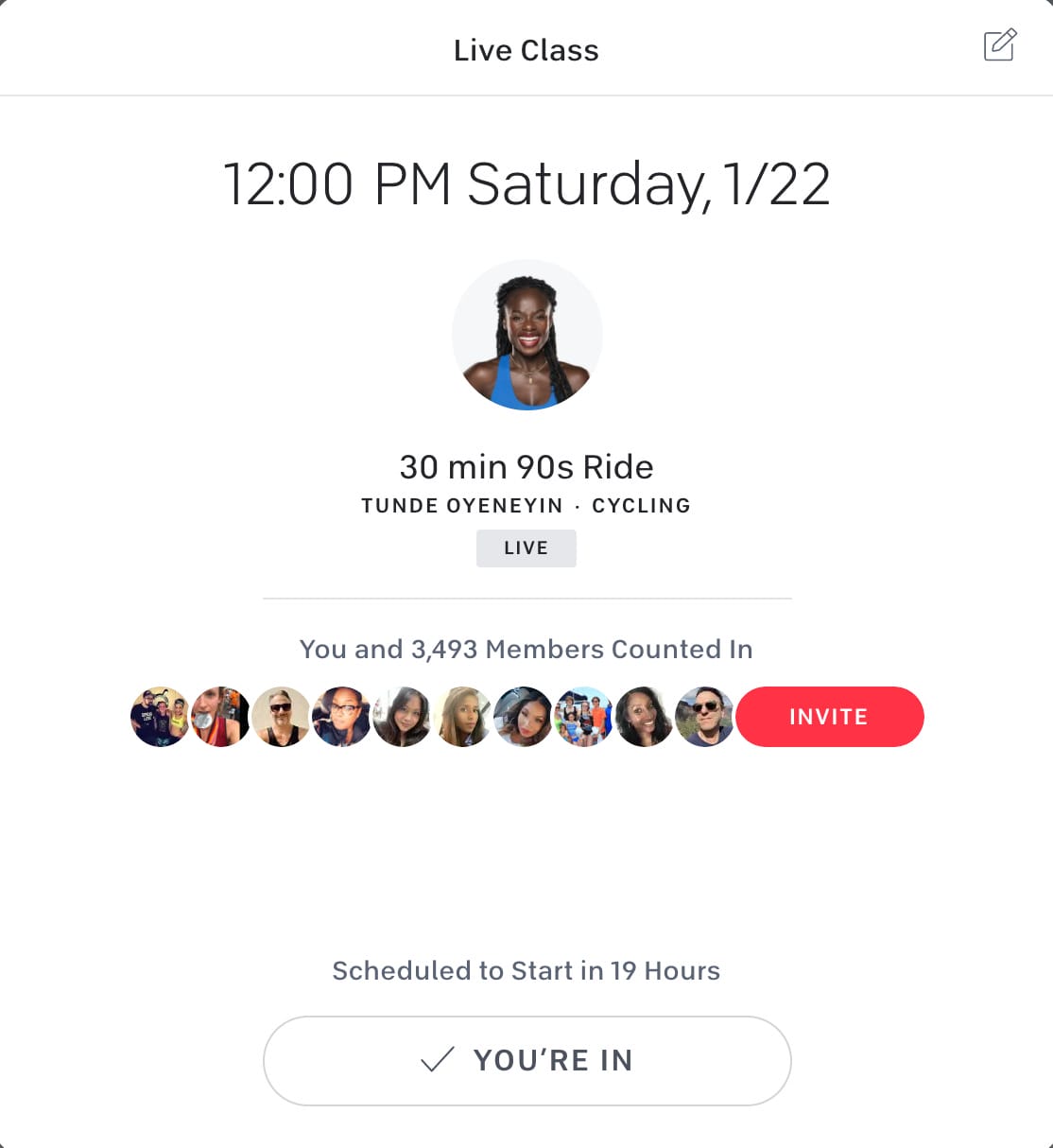 Member #BiotechChick shared with us that she reached out to Peloton Support about the removal of the external calendar feature, and she received this response:
We really appreciate you taking the time to pass on your feedback regarding our calendar. While we have no details to share regarding the calendar's future, we'll be sure to share your desire to see this feature again with our Team. Thank you for being the best part of Peloton!
Thanks to #BiotechChick for sharing this information with us and we'll be sure to post updates if we learn any new information about the potential reinstatement of the feature.
In the meantime be sure to take advantage of the new scheduling feature on the Peloton web browser!
---
Want to be sure to never miss any Peloton news? Sign up for our newsletter and get all the latest Peloton updates & Peloton rumors sent directly to your inbox.