Peloton has quietly removed a feature from the app and hardware devices. Over the past few days members may have noticed that the "Your Tags Working Out" button no longer appears on the screen, whether on the Peloton iOS or Android apps, or a Bike, Tread, or Row device.
The feature initially launched on the App back in 2020 and was added to hardware devices shortly thereafter. On the Bike, for example, it was displayed alongside the button to see which of your friends are currently taking a Peloton class, grouped together in a pop-up notification.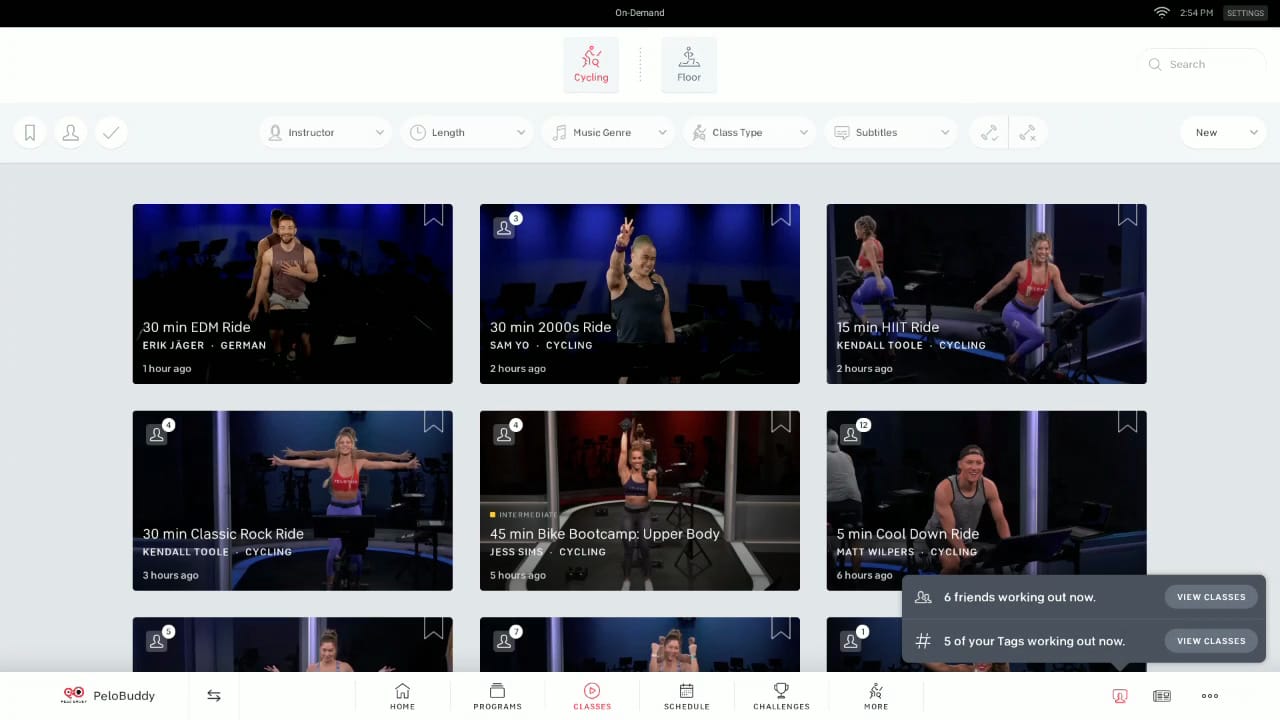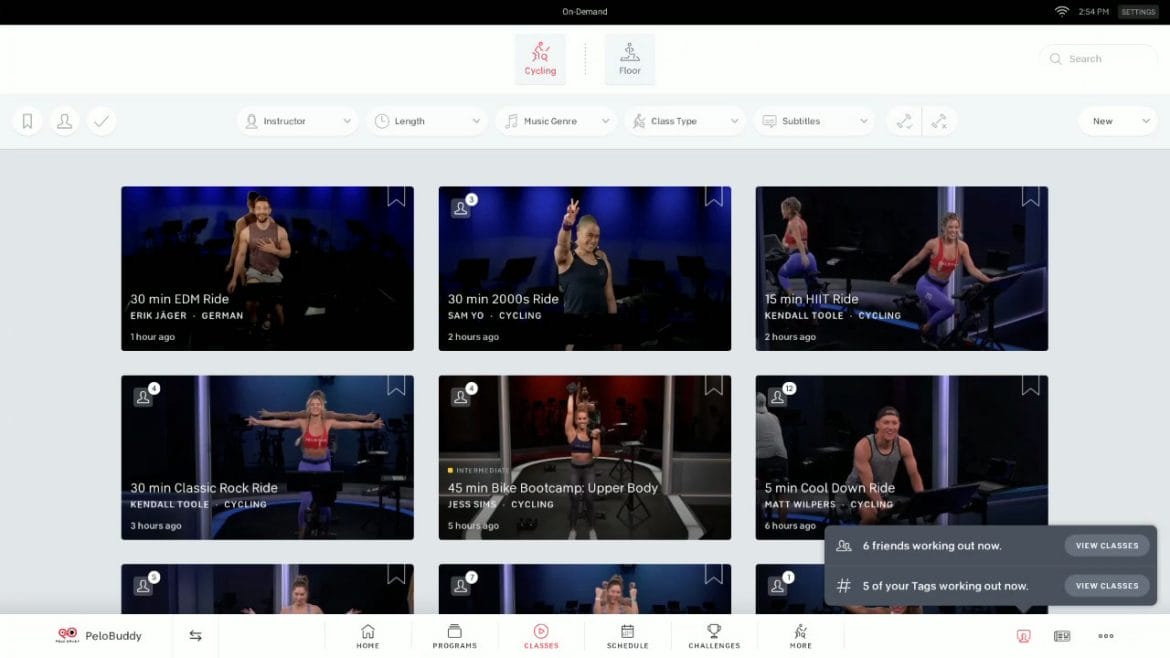 Pressing the "View Classes" button brought you to a pop-up window containing a list of your specific leaderboard tags, how many members were currently active from that tag, and which classes they were taking.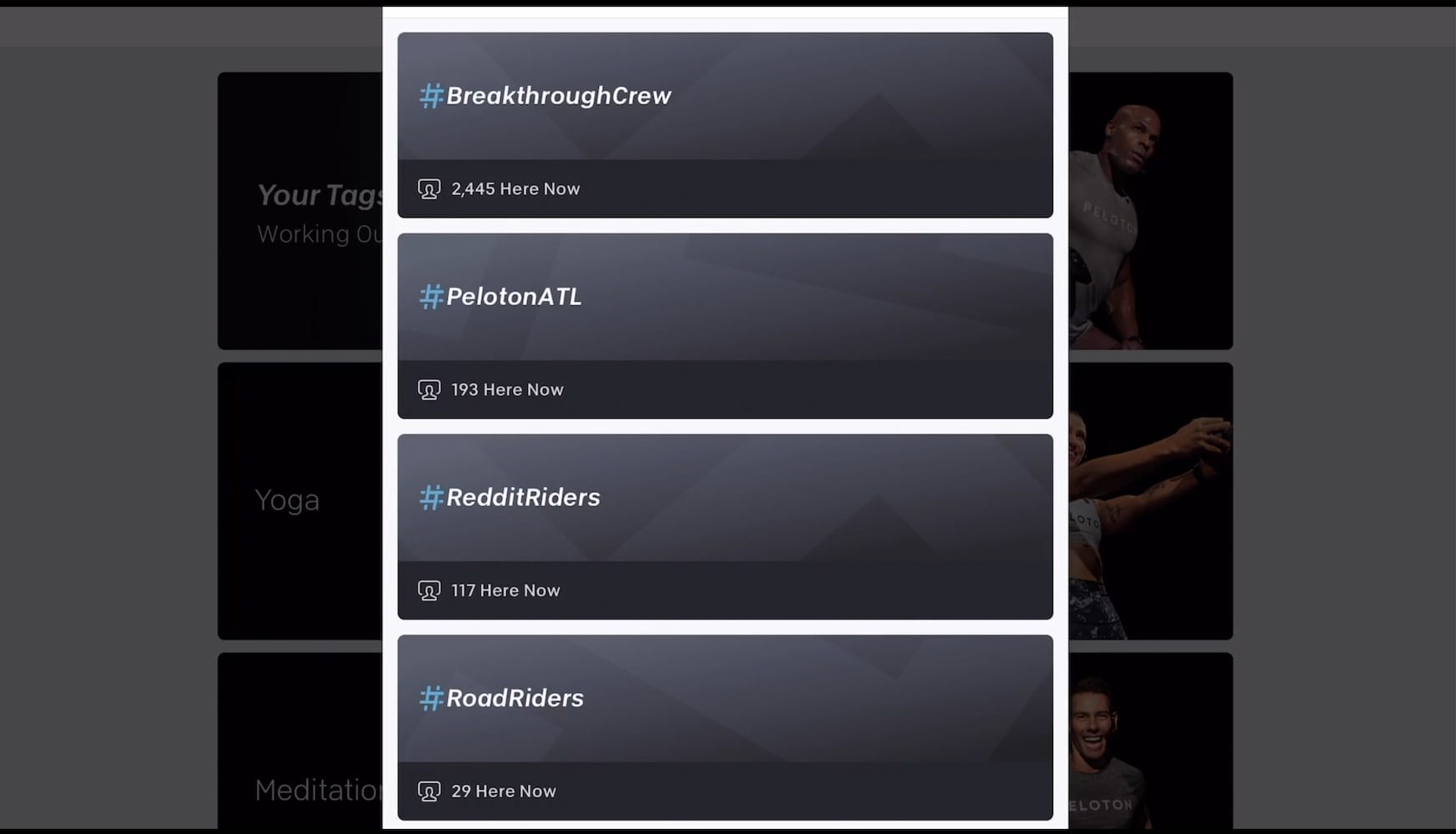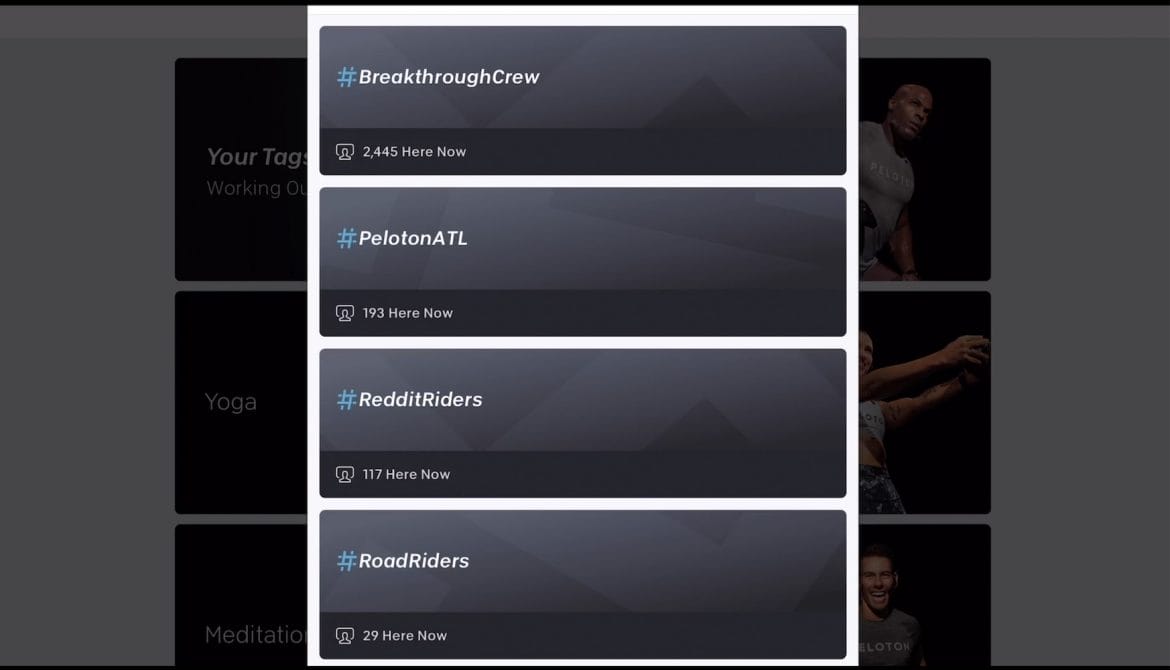 Though members can still see which of their friends are currently working out on a hardware device, the option to view your tags has been missing since the latest software updates. The feature is also absent from the digital app.
Peloton has confirmed that this is not a bug – the feature has been removed due to low usage.
Note that the ability to see which friends are working out is still available – it's only the ability to see which of your leaderboard tags had others members working out that has been removed.
Though Peloton typically focuses on adding new features and functionality, they do occasionally remove features. Perhaps most notably was when Peloton removed the video chat feature on the Bike in 2022.
Are you sad to see the "Your Tags Working Out" feature go?
---
Want to be sure to never miss any Peloton news? Sign up for our newsletter and get all the latest Peloton updates & Peloton rumors sent directly to your inbox.