Peloton has added a new feature to their iOS app today. Within the list of class types, at the very top is a new "Your Tags (Working Out Now)" section. This new menu allows you to browse the list of classes your teammates are currently taking. The following is a quick 30 second video showing it in action.
Note that if you don't see the new "Your Tags (Working Out Now)" section, and have the latest version of the Peloton Digital iOS app installed already, you likely need to completely close out of the Peloton app, and reopen it. This has been required on multiple devices we tested this new feature on.
To get started, simply click into the "Your Tags (Working Out Now)" menu item. Once you click into this new section, you are presented with a popup showing you your leaderboard tags you have joined, and how many members from each tag are currently working out. You then pick one of the leaderboard tags to click into.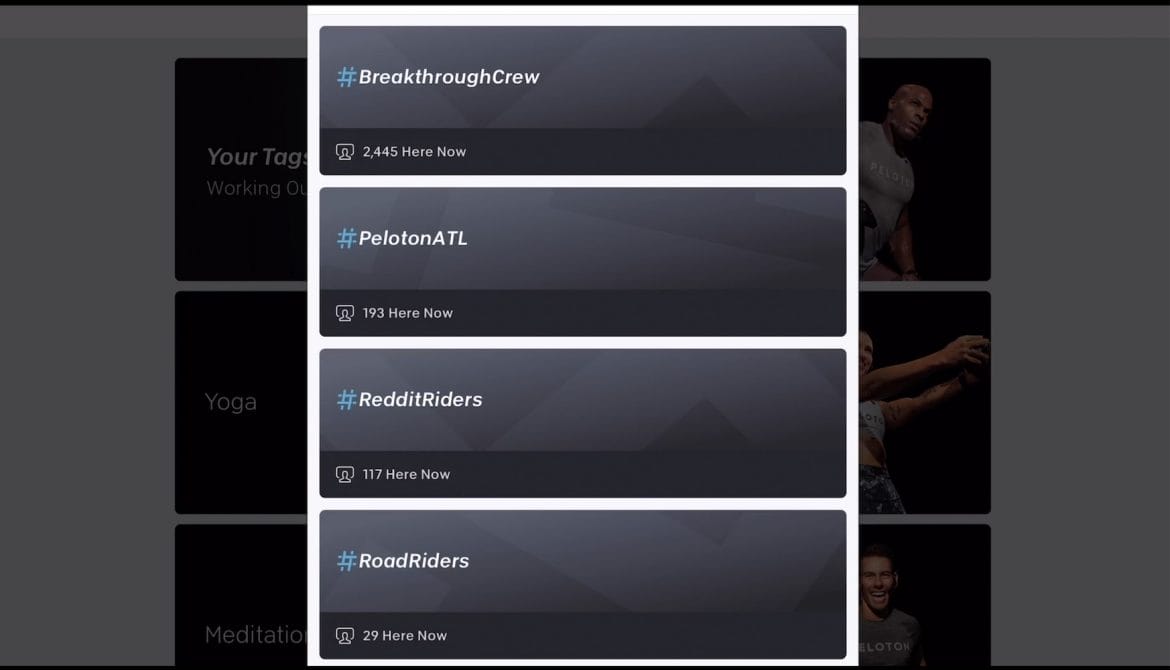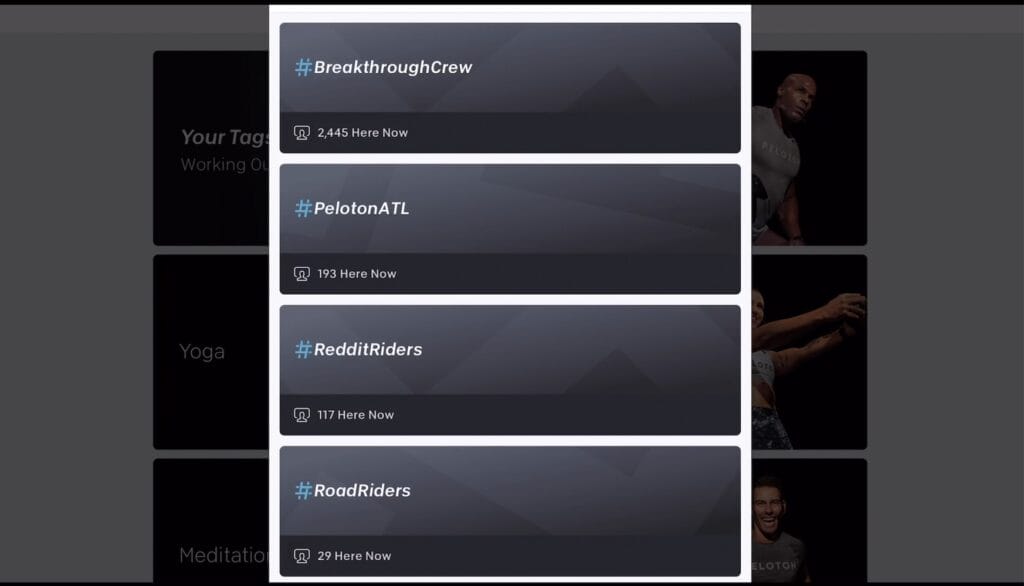 Once you've chosen the leaderboard tag, you can then see every class that currently has a member of that team taking it. Each class lists the actual members from your team who are currently in that class. You can swipe left and right to browse through all the classes. Once you are ready to take one of the classes, you can just click the "Start" button to join that class.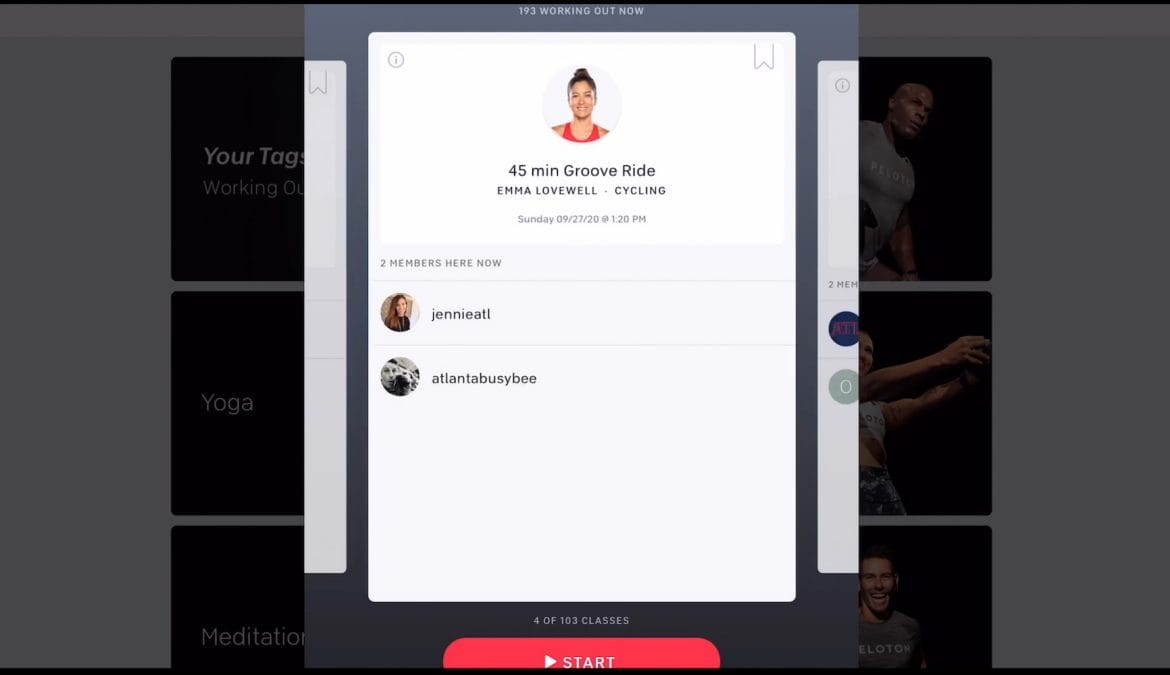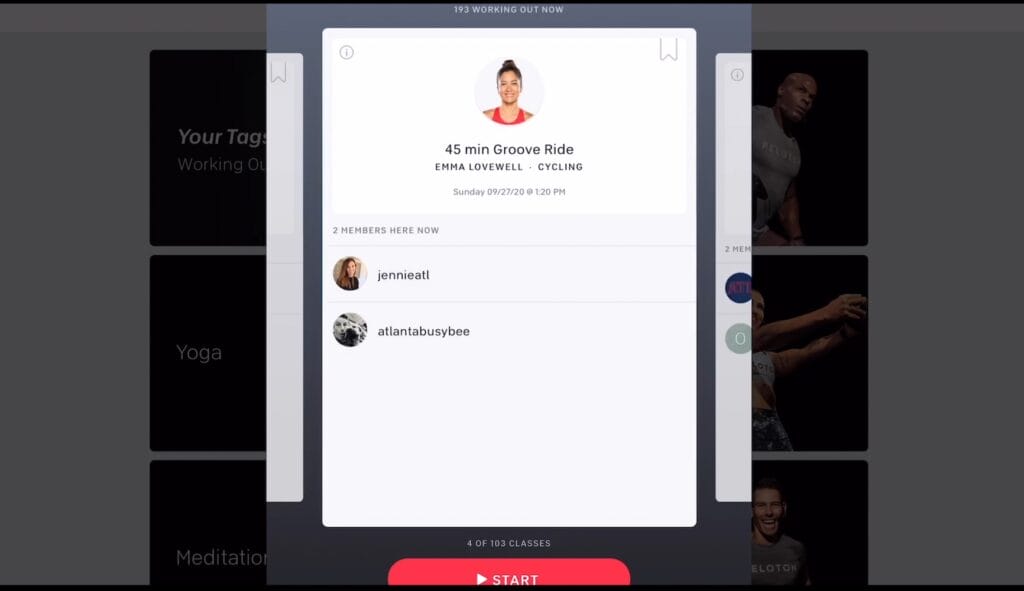 Peloton has quietly been beta testing a similar feature on the Peloton Bike & Tread as well. When you click the icon in the bottom right that shows you which classes your friends are taking, they have split it into two tabs. The first is a tab showing you the classes your friends are taking, like normal. However, the second new tab shows you a list of classes that other teammates from your leaderboard tags are taking. This feature has yet to roll out globally yet, but with the release of this new update for iOS, might mean the Bike & Tread will see that update soon as well.
Do you think you'll use this feature to join in with some of your teammates, or to drop them a high five?
---
Want to be sure to never miss any Peloton news? Sign up for our newsletter and get all the latest Peloton updates & Peloton rumors sent directly to your inbox.