Last month, Peloton created a brand new "Your Monthly Strength Stack" collection. This collection features a series of strength classes curated by, and led by, one instructor. The goal with the classes in the Strength Stack collection is for you to combine a few of the classes into one strength big workout for a day, taking advantage of the new class stacking feature. The strength stack collection for last month featured classes picked by Andy Speer.
For March, the Strength Stack Collection is featuring strength classes from Rebecca Kennedy. The collection this month is described as follows:
This is Rebecca's March strength stack! She recommends four days of targeted work covering everything from upper-body strength and HIIT cardio, to core and glutes and legs. Add rest days when needed and be sure to warm up and stretch with each stack!
Below is a list of the four days of work Rebecca has curated. As the description says above, be sure to add rest days as needed in between the different days.
Strength Stack 1 with Rebecca Kennedy for March
Strength Stack 2 with Rebecca Kennedy for March
Strength Stack 3 with Rebecca Kennedy for March
Strength Stack 4 with Rebecca Kennedy for March
If you missed out on last month's strength stack, you can find the February classes from Andy listed here – and you can always take his Total Strength training program as well.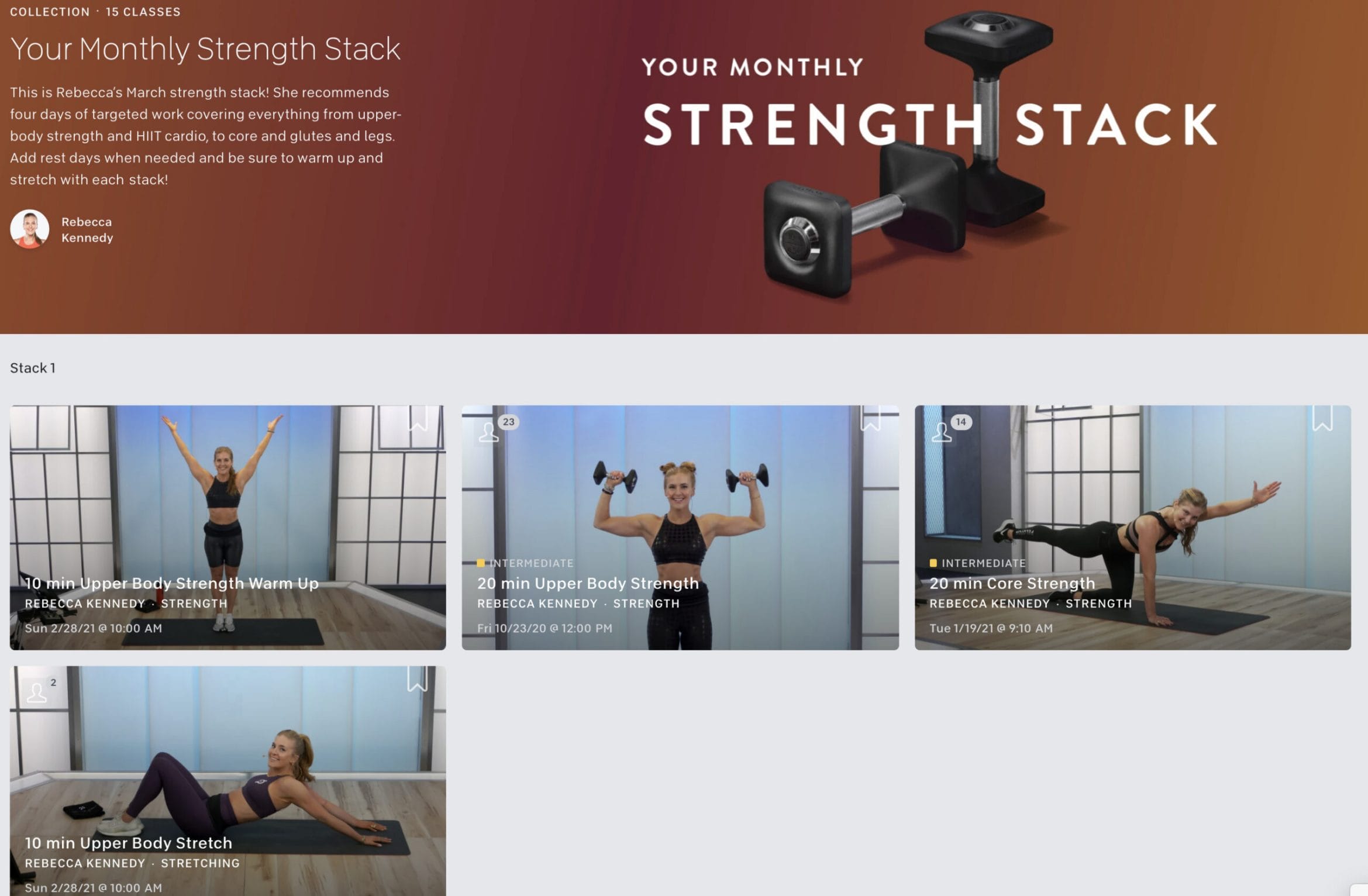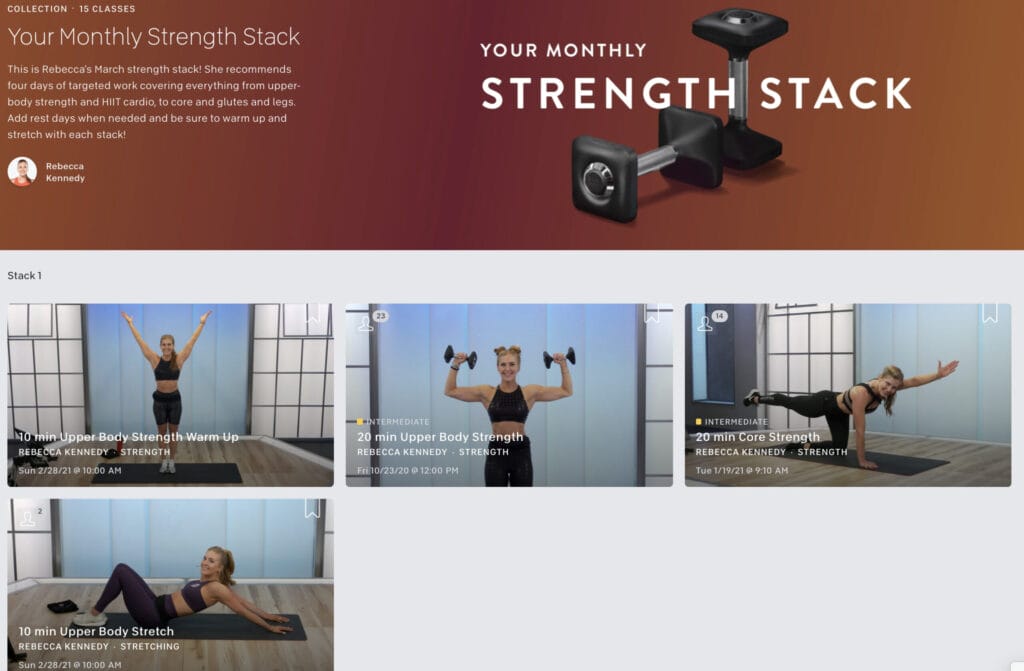 ---
Want to be sure to never miss any Peloton news? Sign up for our newsletter and get all the latest Peloton updates & Peloton rumors sent directly to your inbox.