This morning, Peloton launched a brand new collection called "Your Monthly Strength Stack"
The first month features a set of classes taught & curated by Andy Speer. Andy shared on Instagram what the plan is for the collection going forward:
Every month, one of your favorite strength instructors will put together a stack of classes you can follow along for the entire month.
According to the description on the collection, Andy recommends "taking the full-body stack first, then the upper-body + bodyweight stack, and the glutes & legs + core stack last with recovery days in between. Be sure to add a warm up and stretch to each stack!"
List of Classes in February's Your Monthly Strength Stack w/ Andy Speer
Stay tuned to find out who will curate next month's collection.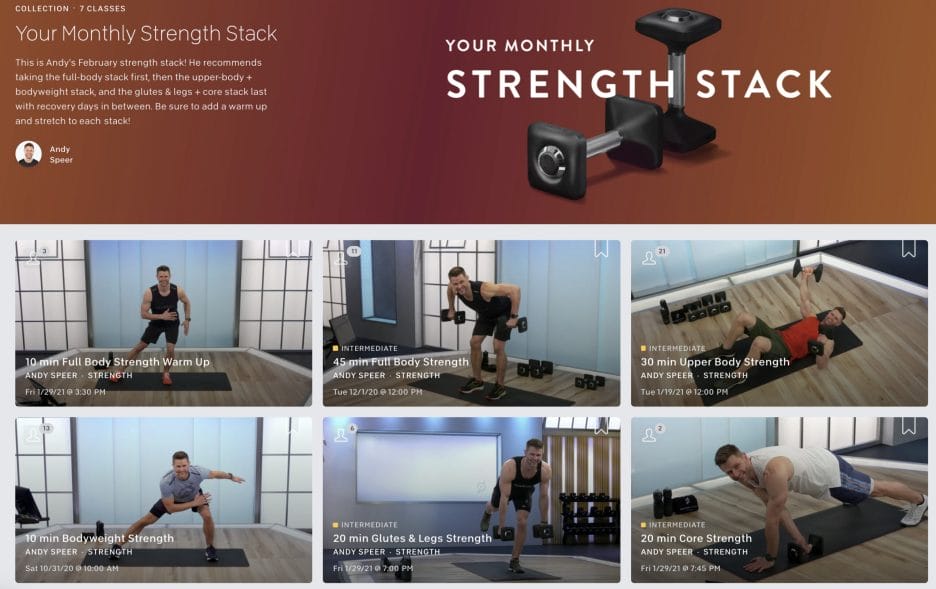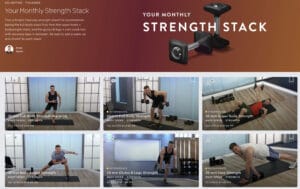 ---
Want to be sure to never miss any Peloton news? Sign up for our newsletter and get all the latest Peloton updates & Peloton rumors sent directly to your inbox.