Verizon is providing their customers with a four month free trial of the Peloton App through their new +play platform. Verizon published a press release with the announcement:
Looking to get into a healthy exercise routine in the new year? Verizon and Peloton have you covered.
Verizon today announced an exclusive offer for customers: four months of the Peloton app, on us, through +play beta. This is the longest free trial Peloton has offered new members to date and is only available to claim through January 30, so act fast and don't miss out.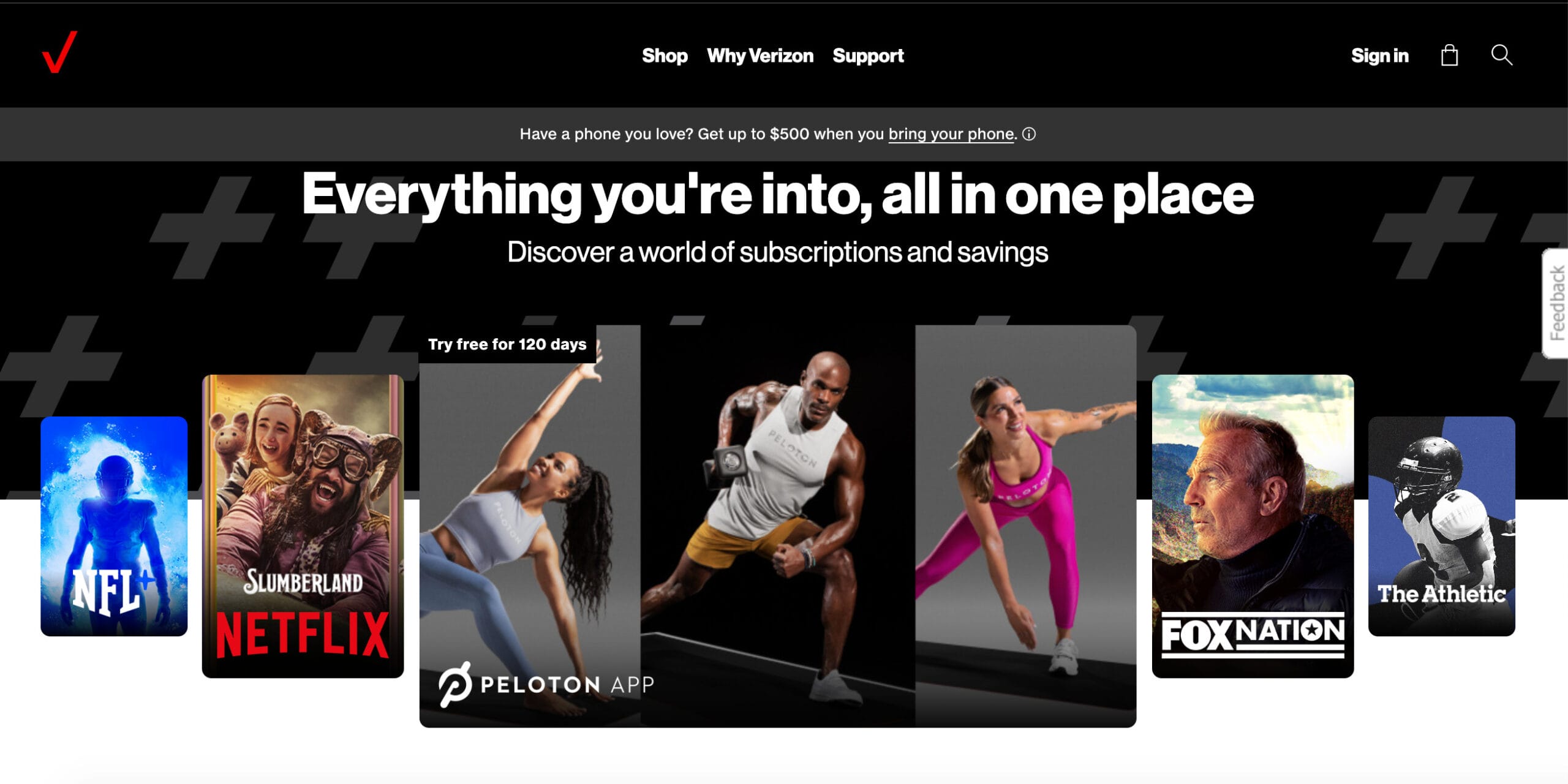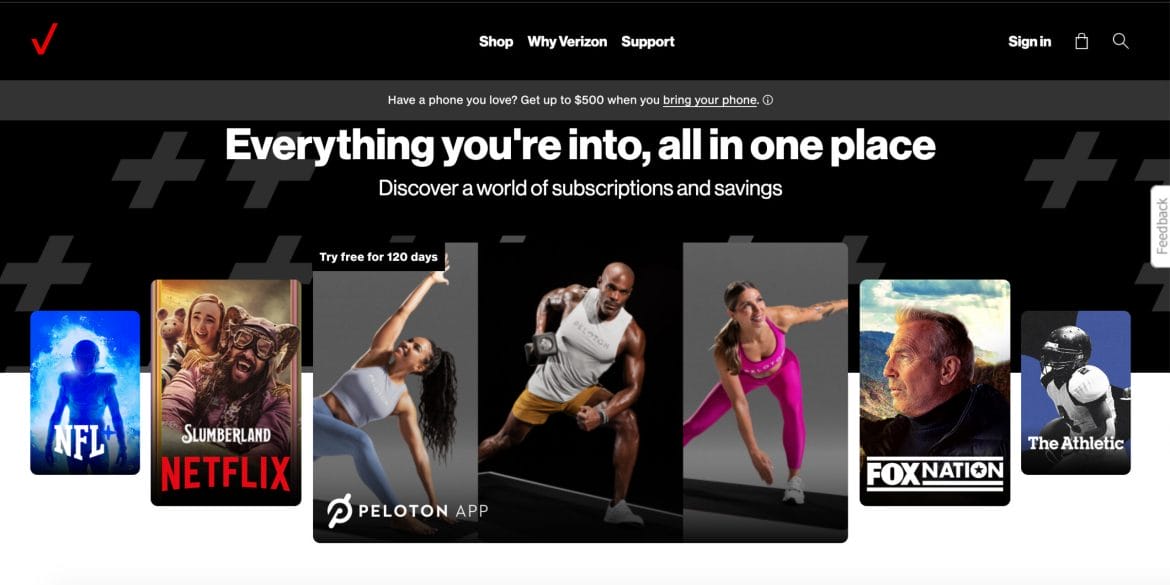 Verizon first announced +Play in 2022. The platform allows Verizon customers to view and manage all of their streaming subscriptions from one centralized location. Along with Peloton, other companies such as Netflix, Disney+, ESPN, and discovery+ are included in the available content.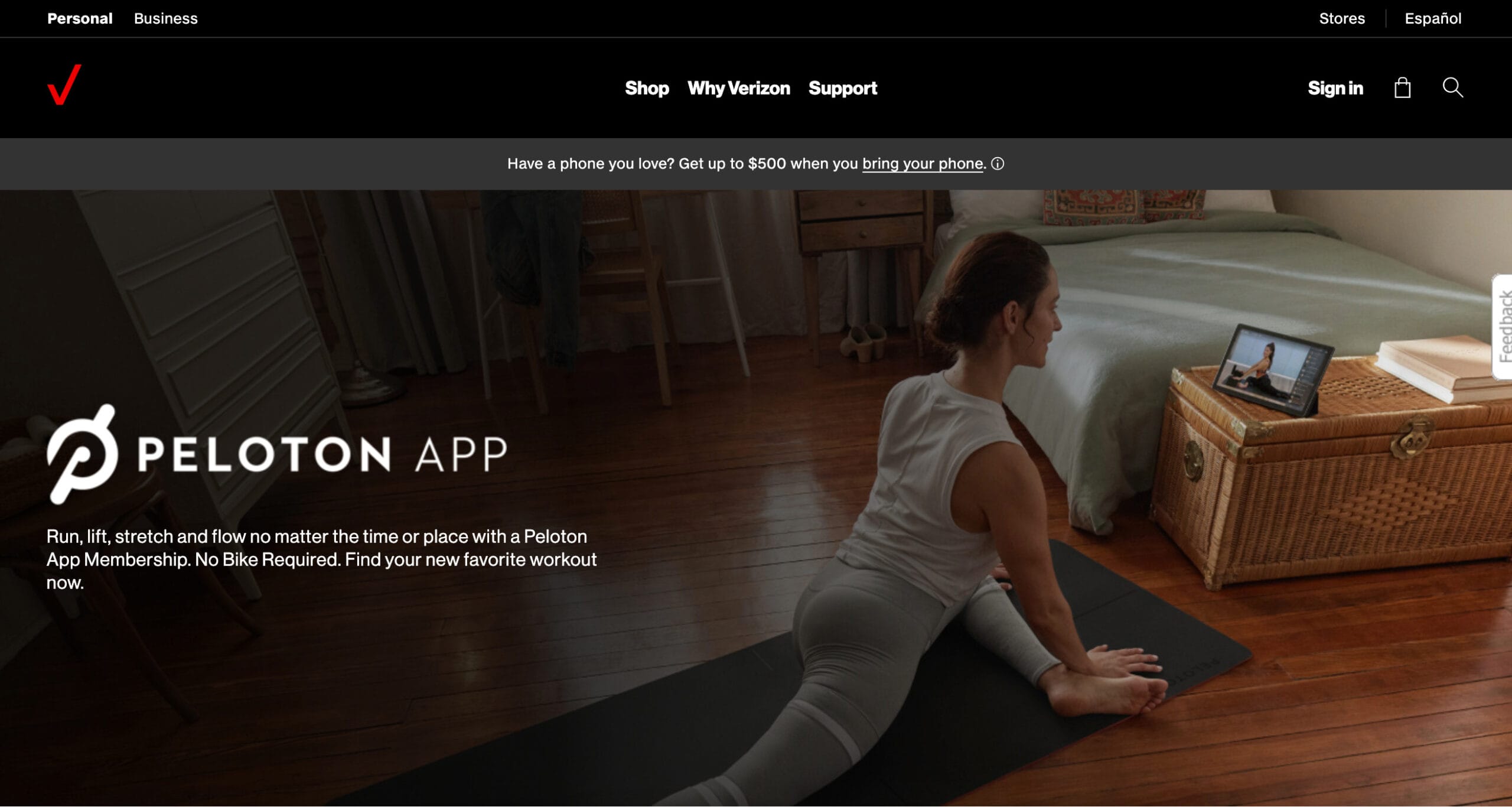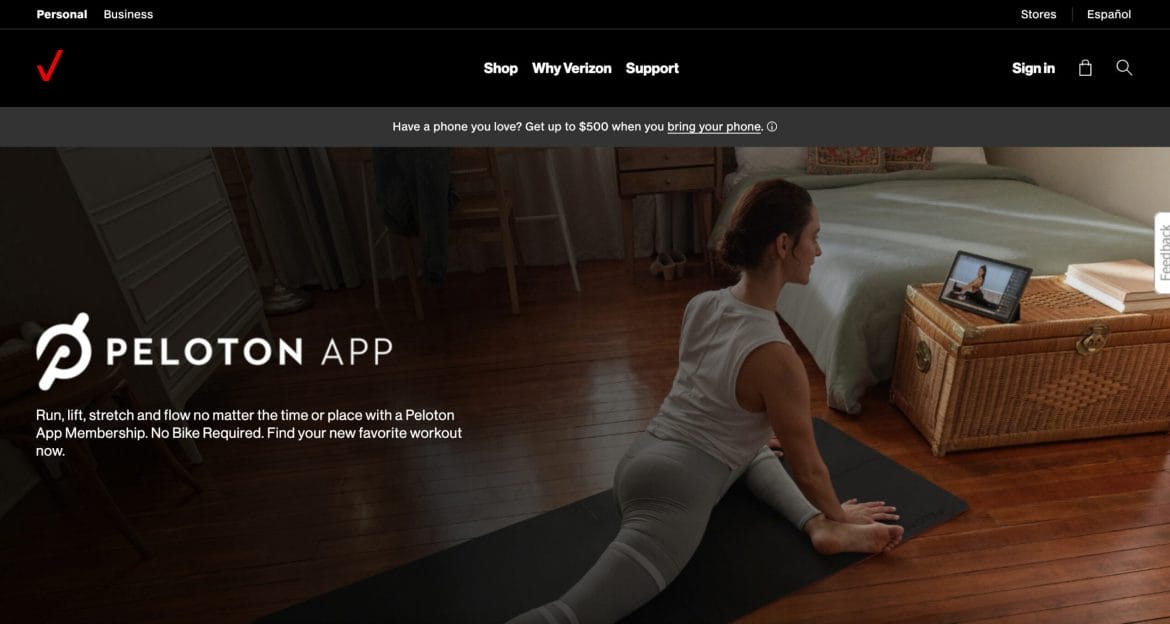 The beta version of the +Play Verizon platform launched last month. At the time, Verizon was offering a yearlong Netflix subscription for free – if you signed up for a year of one of their partner services, including Peloton. However, it appears this offer has since expired.
As Verizon points out in their press release, this four month free trial is the longest free trial on the app that Peloton has ever offered. They've periodically run extended trials for 60 days, but never 120 days.
Verizon customers who are interested in this latest offer should visit Verizon by January 30, 2023. You can also visit the dedicated Peloton support page for more information.
Peloton also recently began offering an annual subscription option for the Peloton app which offers the equivalent of 2 months free.
---
Want to be sure to never miss any Peloton news? Sign up for our newsletter and get all the latest Peloton updates & Peloton rumors sent directly to your inbox.