Peloton will host a Lunar New Year event on January 22, 2023 at Peloton Studios New York (PSNY) with instructors Emma Lovewell and Katie Wang. It is a private event, and Peloton sent email invitations to some members:
You are cordially invited to attend a private event celebrating Lunar New Year at Peloton Studios New York featuring Emma Lovewell and Katie Wang.
This event will take place on January 22nd from 3:30 PM to 5:00 PM and will be hosted on our Plaza Level. The dress code will be casual – so be sure to show up in your best Peloton Apparel!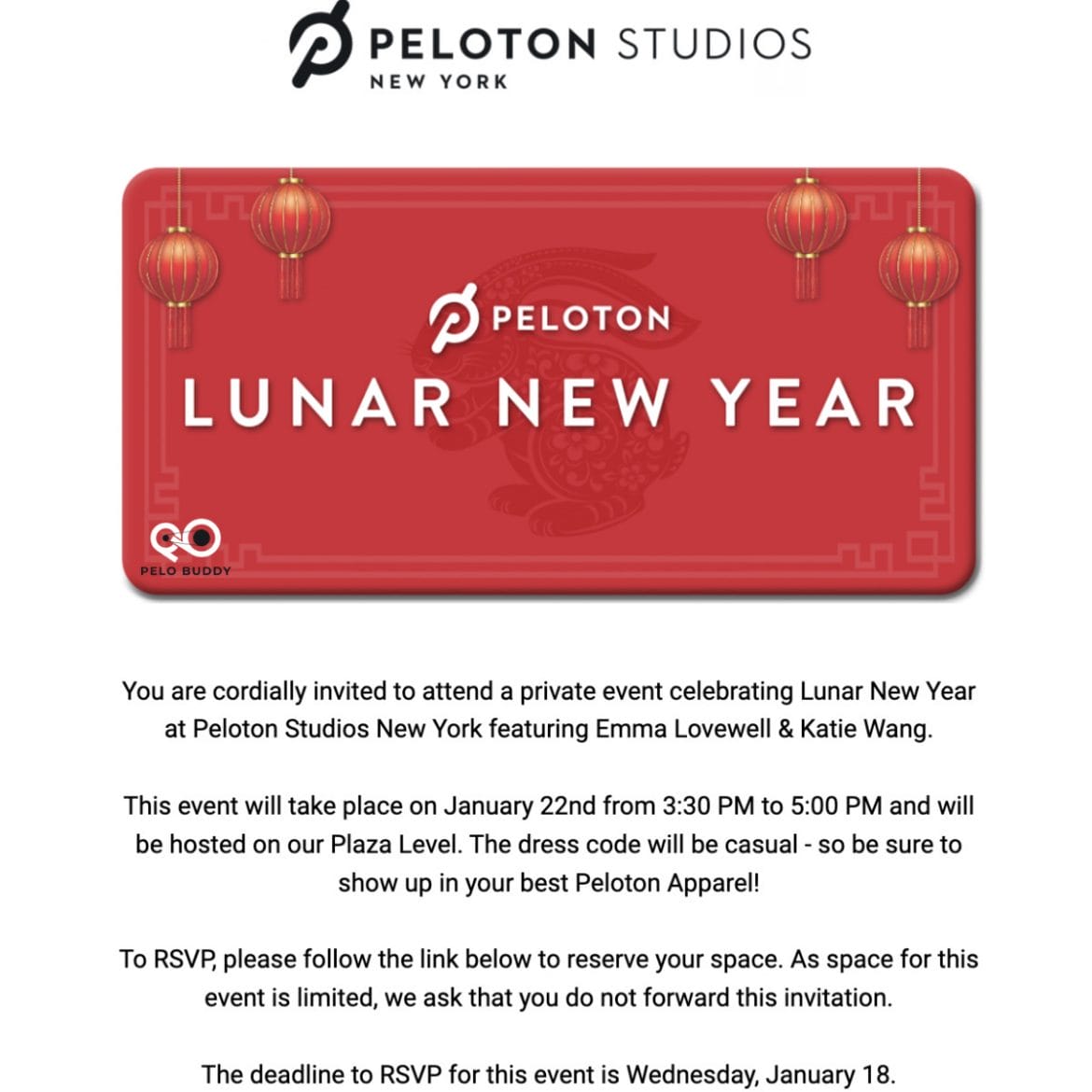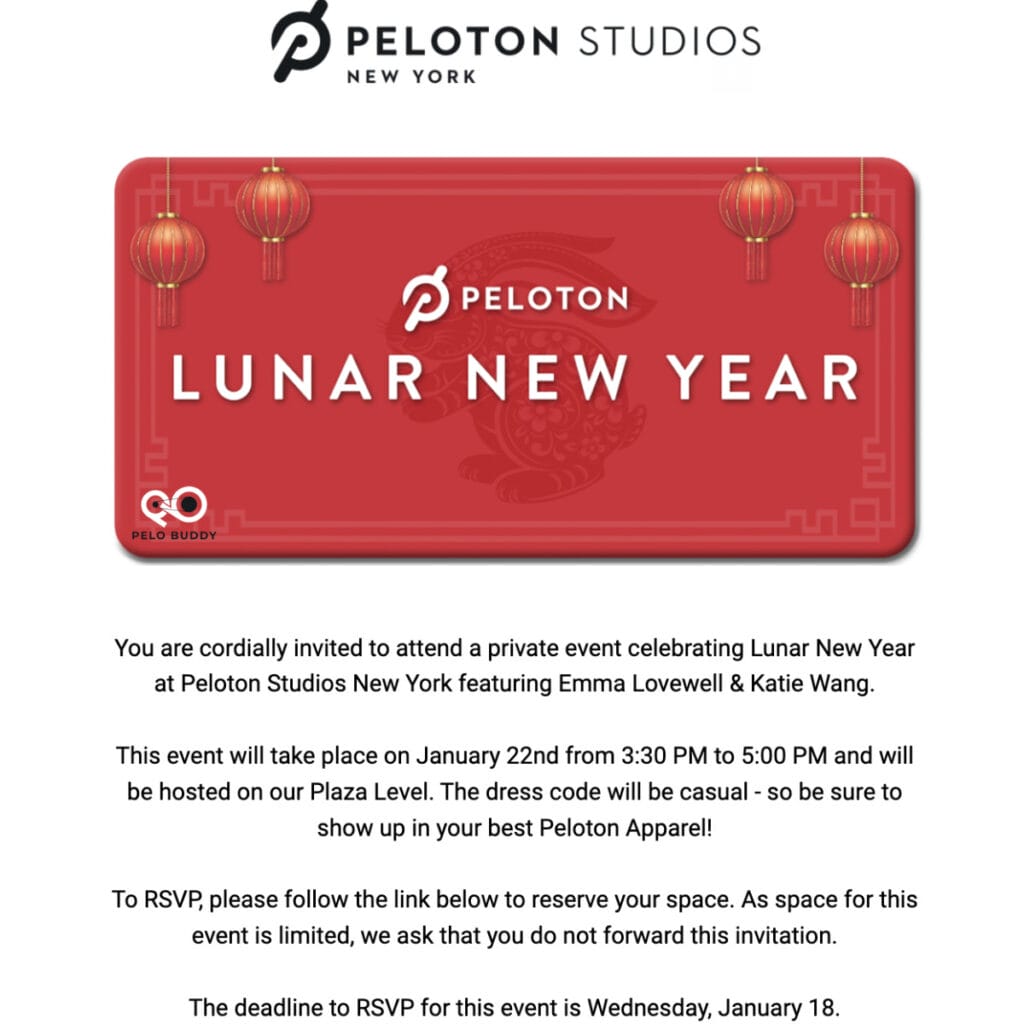 The email goes on to state that capacity is limited and attendees must RSVP for the event by January 18. Invitees are asked not to forward the invitation.
It is unclear how Peloton selects which members receive invitations to their private events such as these. Recent gatherings include an event with Callie Gullickson on January 23 and a Peloton Row event in November.
Peloton held Lunar New Year classes in 2022 and will likely do so again this year – though none are currently appearing on the upcoming schedule. Last year's celebrations included rides with Emma Lovewell and Sam Yo, and a run with Susie Chan. The 2023 Lunar New Year falls on Sunday, January 22.
---
Want to be sure to never miss any Peloton news? Sign up for our newsletter and get all the latest Peloton updates & Peloton rumors sent directly to your inbox.