Verizon has launched a beta version of their new +Play platform, which allows Verizon customers to view and manage all of their streaming subscriptions from one centralized location. As announced earlier this year, Peloton is included in the available content, along with other companies such as Netflix, Disney+, ESPN, and discovery+.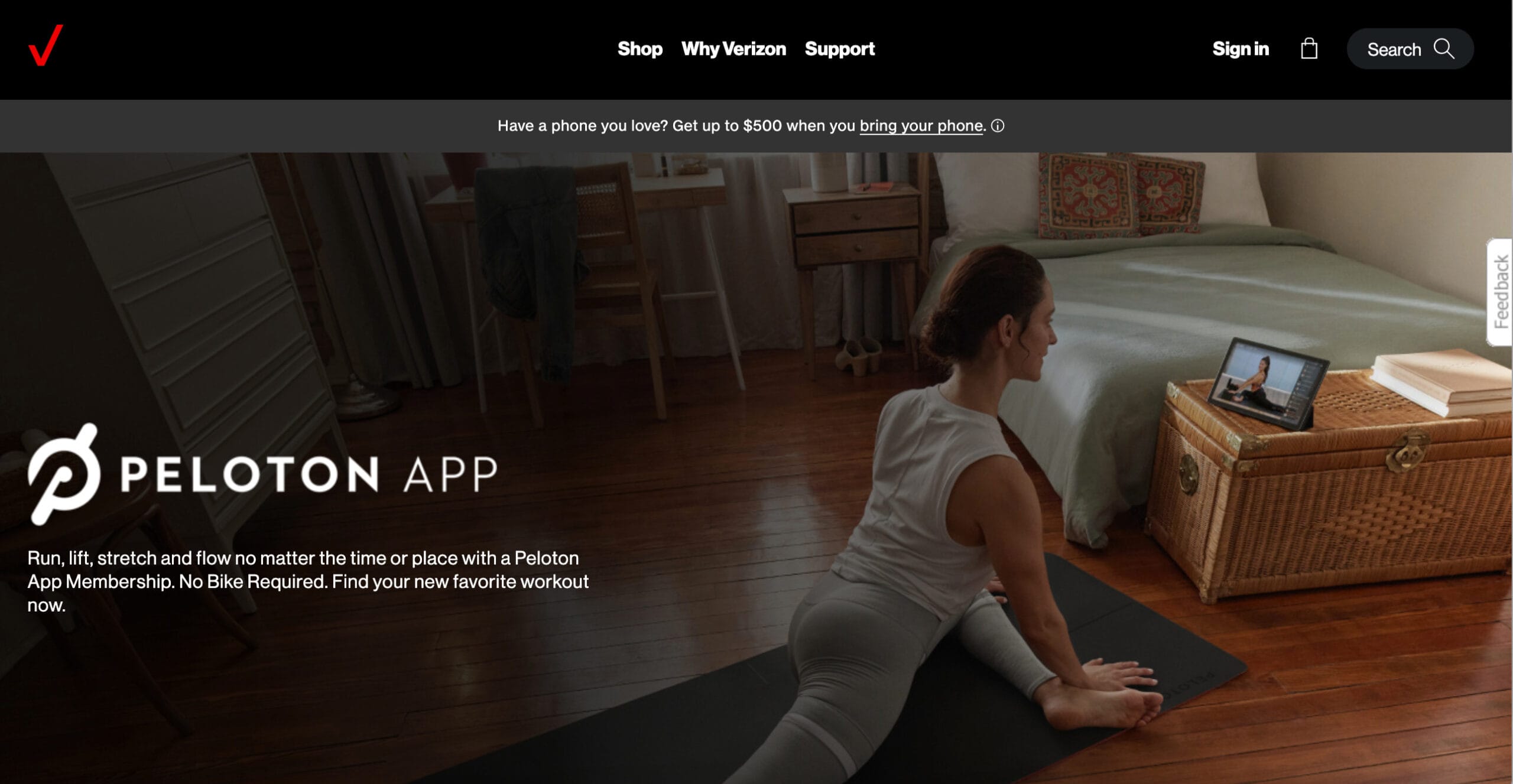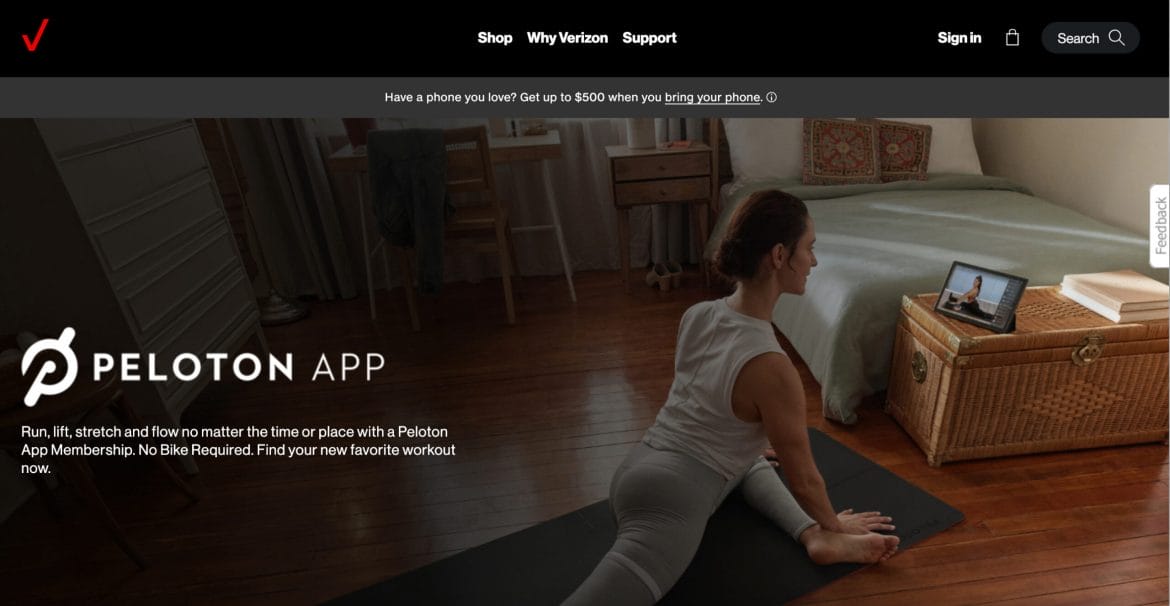 As part of the beta version, Verizon is offering a yearlong Netflix subscription for free – if you sign up for a year of one of their partner services, including Peloton.
Verizon has published a new page on their website with additional information. Note that this is only for new Peloton members – not those who already have a Peloton membership, or have already taken advantage of the free trial offer.
The monthly pricing is the same as if you were to sign up directly through Peloton at $12.99 per month. However, if customers sign up for a year through Verizon, they will only pay $129.99, which is equivalent to 10 months of the monthly price. This essentially offers two months of the subscription for free. We've previously reported that Peloton is exploring an annual digital app pricing option. Though we cannot say for sure, it is likely that the same pricing would be applied: if you commit for a year, you will receive two months free.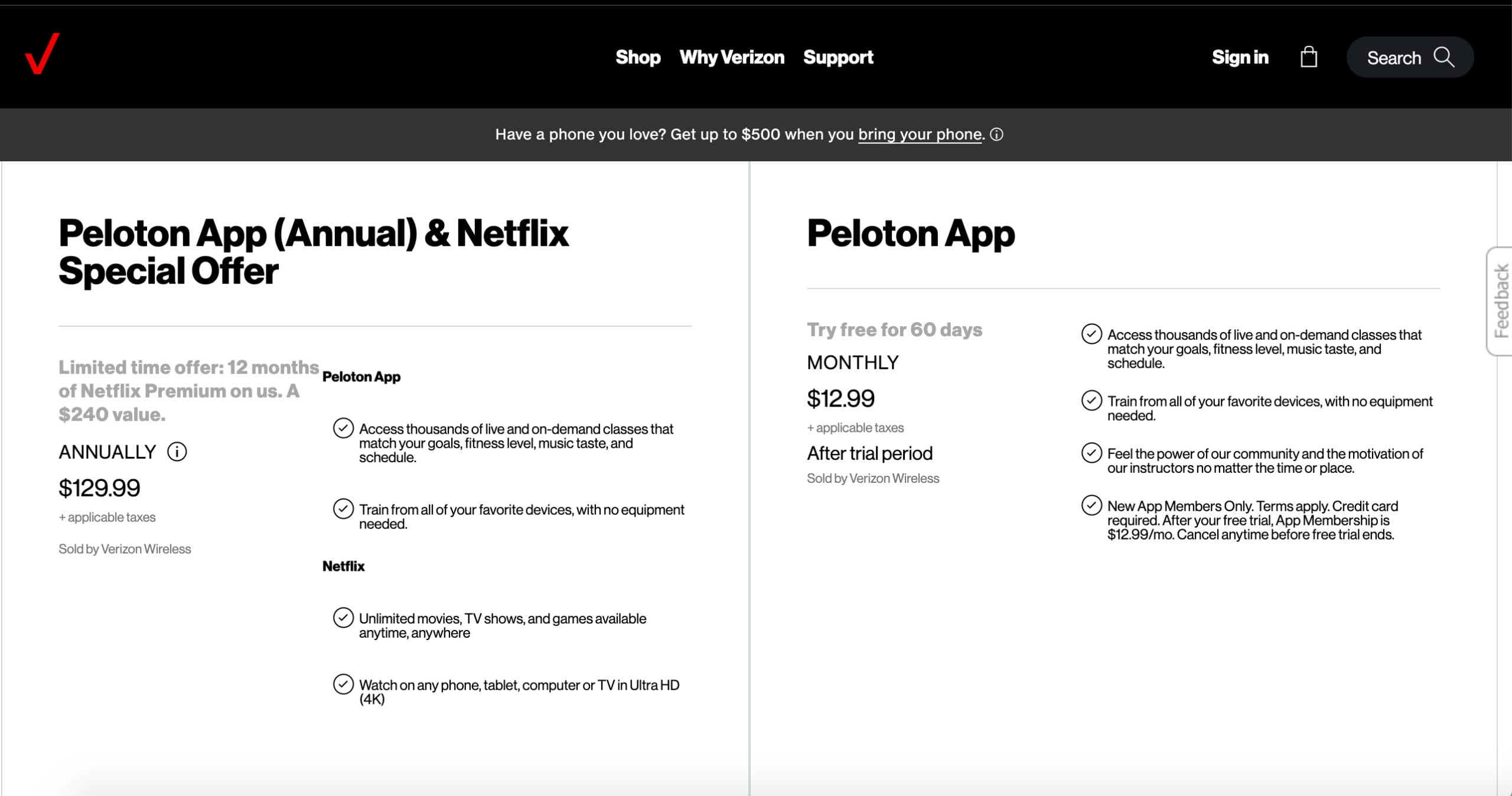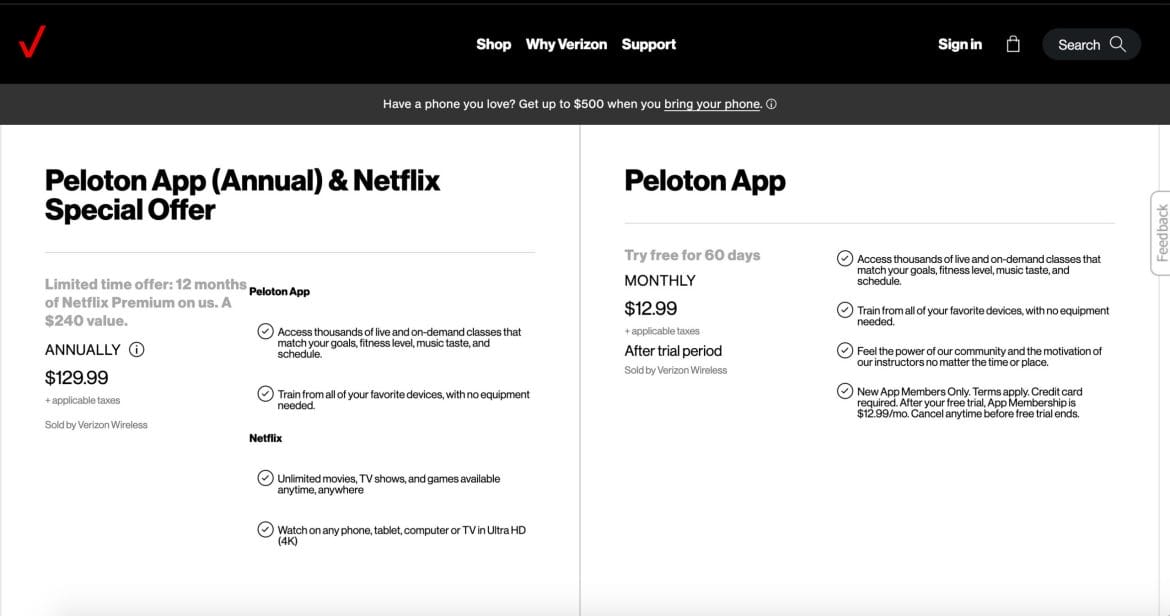 Note that if you are eligible for a educator, healthcare, student, military, or other app discount – those don't seem to be eligible through Version +Play.
First-time customers who sign up for the annual Peloton App membership option (not the standard monthly option) through Verizon will also receive a free year of Netflix, as long as they sign up during the early access period. This offer for free Netflix is temporary, and Verizon hasn't said when it will expire.
In case you missed it, we shared earlier this week that Peloton is likely to implement tiers for their digital app. It is currently unclear how this would impact those who enroll in the App via Verizon's +Play. You can learn more about the rumored tiered digital options here.
Verizon first announced +Play earlier this year. You can read more in our overview article.
Peloton has published a new support page with information about the partnership. You can sign up and find more information regarding Verizon's new +Play platform at plusplay.verizon.com.
---
Want to be sure to never miss any Peloton news? Sign up for our newsletter and get all the latest Peloton updates & Peloton rumors sent directly to your inbox.