Peloton will host a virtual community event in observance of Black History Month on Wednesday, February 15, 2023. The event will feature Peloton instructor Tunde Oyeneyin and author and historian Dr. Ibram X. Kendi. Peloton sent an email to some members with details:
Join Tunde Oyenein for a thought-provoking conversation exploring the intersection of antiracism and mental wellness. 'The Power of Community' will bring together experts from our Peloton Pledge partners at the Center for Antiracist Research, including Dr. Ibram X. Kendi, to explore how building inclusive and supportive communities can positively impact our mental well-being.
This discussion will delve into the ways in which systemic racism affects mental health and share ways for individuals and communities to work toward greater healing and equity. Don't miss this opportunity to learn, grow, and be inspired to create a more just and mentally healthy world.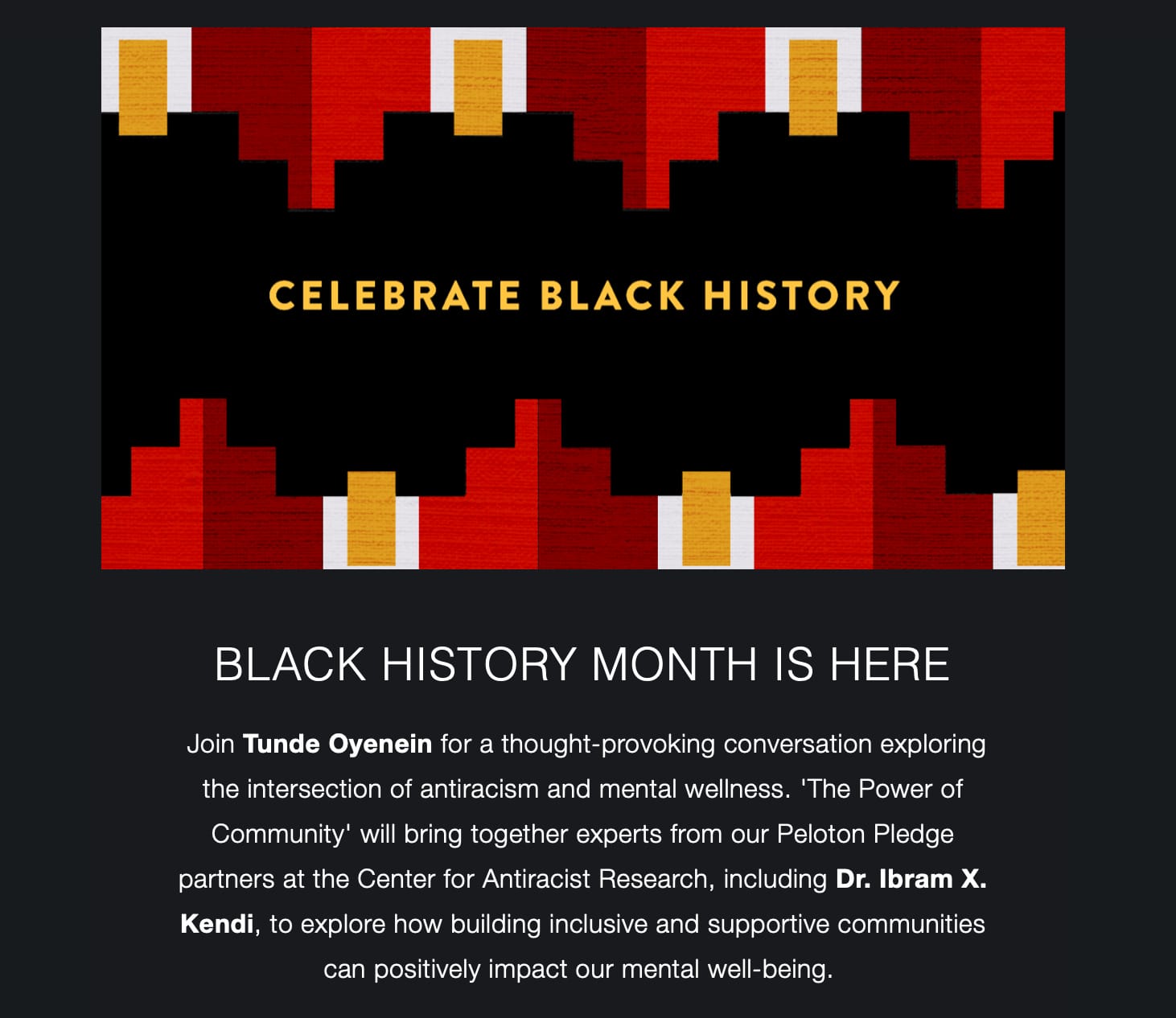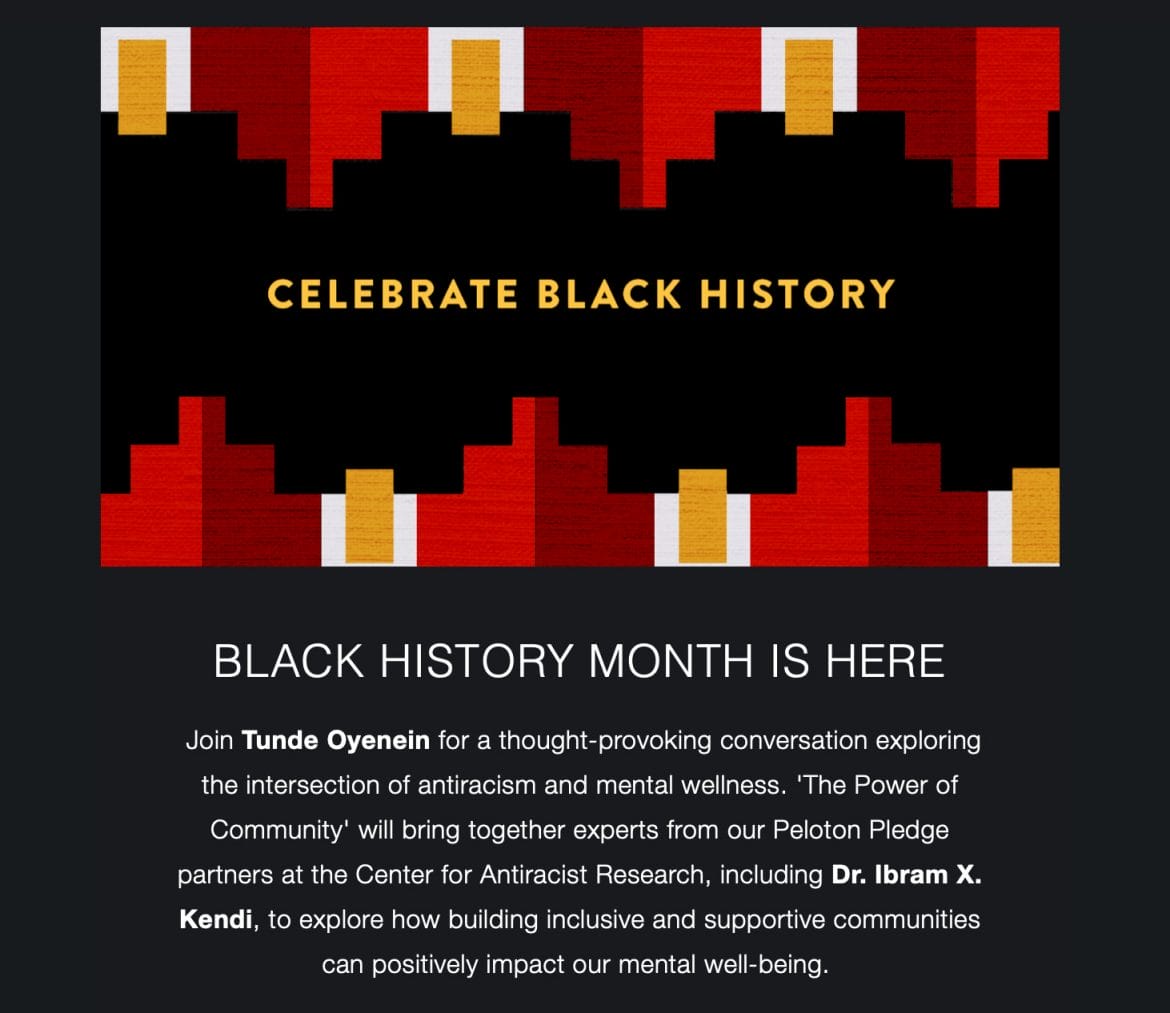 The title of the event is "The Power of Community: a Conversation on Mental Wellness and Antiracism," and it will take place on February 15 from 3:15-4:00pm ET. Those interested are instructed to RSVP in advance. The email doesn't mention it being invite only so it sounds like anyone can join. The event will also be recorded for those unable to attend live.
This is Peloton's second virtual community event of 2023 – Peloton has hosted a virtual event with the new Peloton Row instructors in January. In 2022 Peloton held events with Logan Aldridge; Hannah Marie Corbin and Mariana Fernández; and Camila Ramón and Charlotte Weidenbach.
Black History Month runs from February 1 through February 28, and Peloton will be celebrating all month with special content. You can find all classes via the dedicated Peloton collection or through our guide.
If you're interested in attending the virtual community event with Tunde Oyeneyin and Dr. Ibram X. Kendi, be sure to RSVP via Hopin!
---
Want to be sure to never miss any Peloton news? Sign up for our newsletter and get all the latest Peloton updates & Peloton rumors sent directly to your inbox.