Peloton has begun rolling out the long-awaited pause button feature on the Peloton Tread & Tread+!
Members are reporting seeing a pop-up notification on their tread devices that introduces the pause button:
For the little moments you can't ignore, our new pause button is rolling out for on-demand classes on your Tread. When you pause a class, your Tread will begin to slow down until it comes to a complete stop. You will have the option to lock your Tread, or it will automatically lock after 45 seconds. After pausing your class, you will lose your rank on the Leaderboard, but you will still have the ability to hit PRs, milestones, and complete challenges.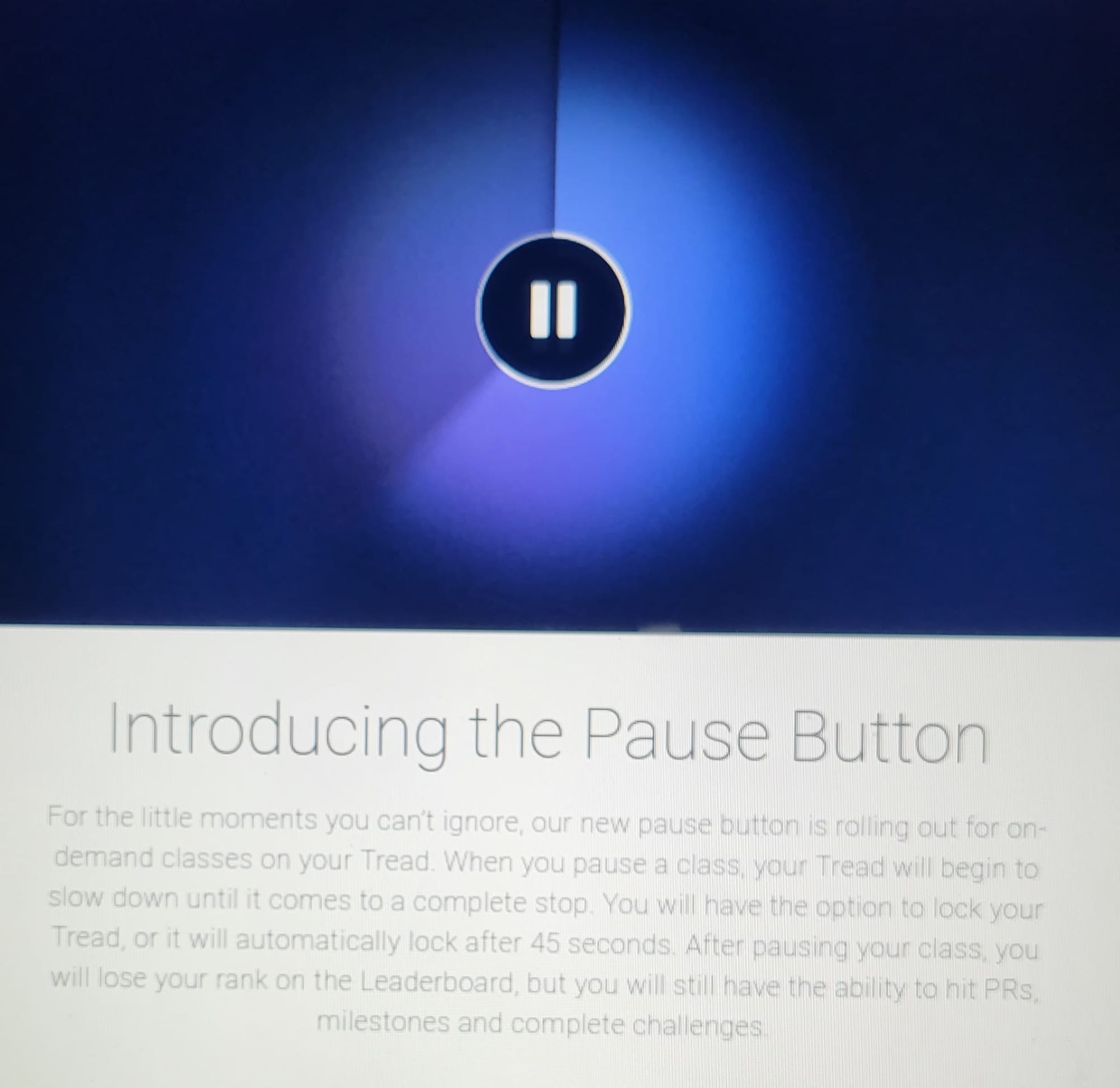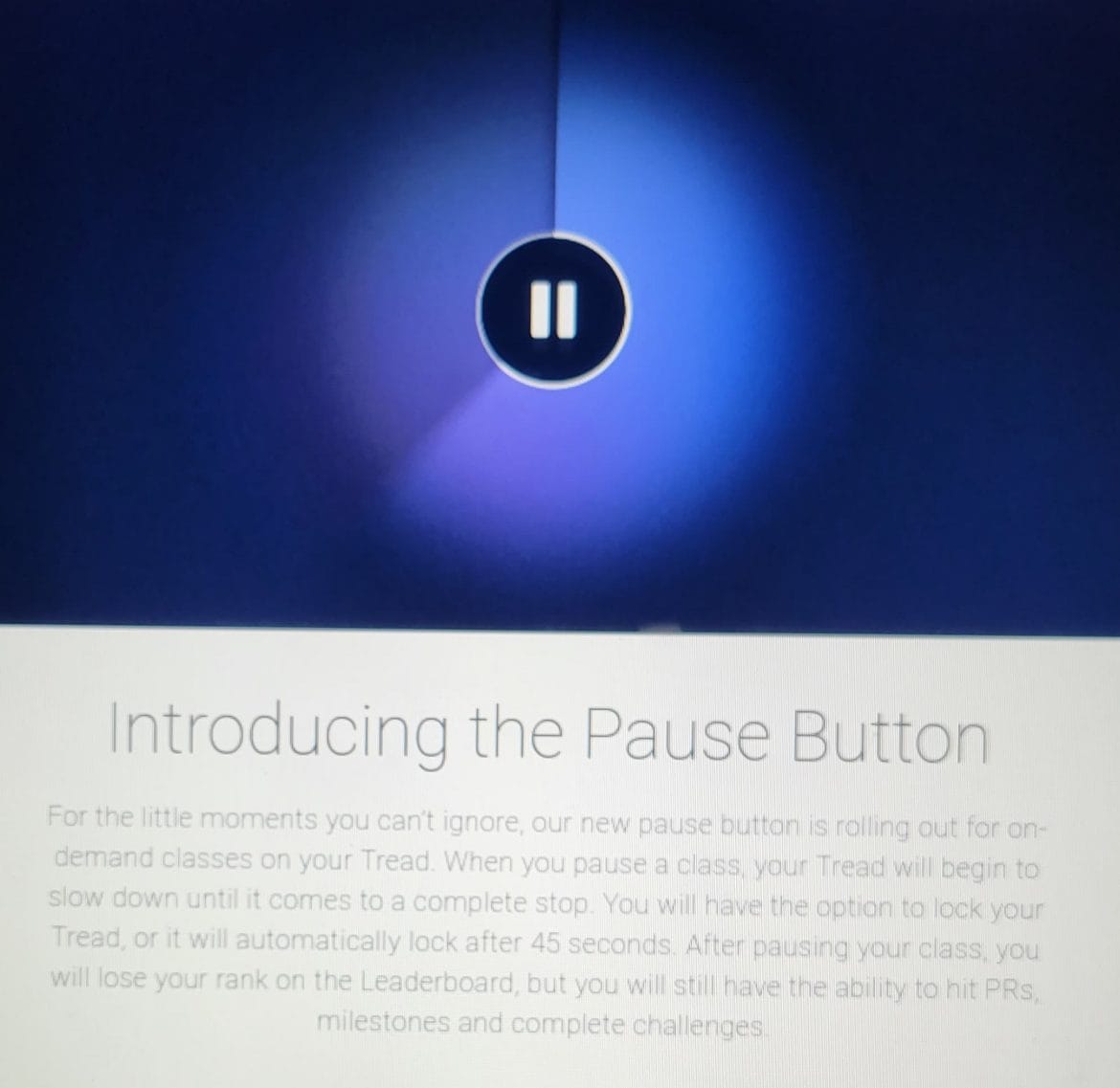 The pause button support page has also been updated to include the Tread.
The pause button was first made available to Bike and Bike+ devices in November of 2021 after being a top-requested feature for years. The feature was officially announced for the first time at Peloton Homecoming in April of 2021.
While you cannot pause a live class, the pause button gives you the ability to pause any on-demand workout on your Bike, Bike+, Tread, and Tread+ device. You then have 60 minutes to resume the class. Your leaderboard ranking will no longer appear once you resume the class, but everything else will look the same.
If you're a Tread or Tread+ owner, are you excited about the arrival of the pause button?
---
Want to be sure to never miss any Peloton news? Sign up for our newsletter and get all the latest Peloton updates & Peloton rumors sent directly to your inbox.