Peloton is now offering new members the option to create a Peloton account using a Google or Apple login. New buttons have appeared on the login screen prompting users to login & create accounts with those services. You can see this option when you visit Peloton's login page.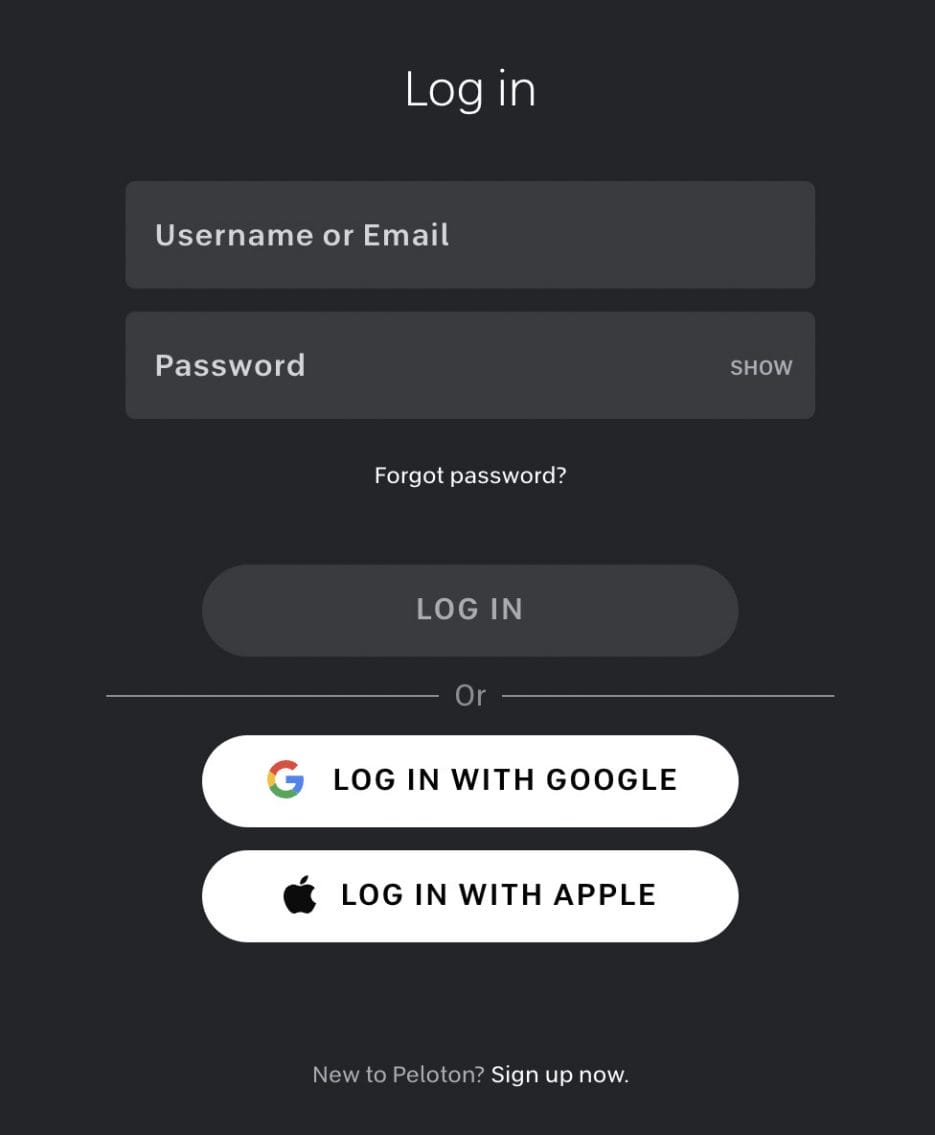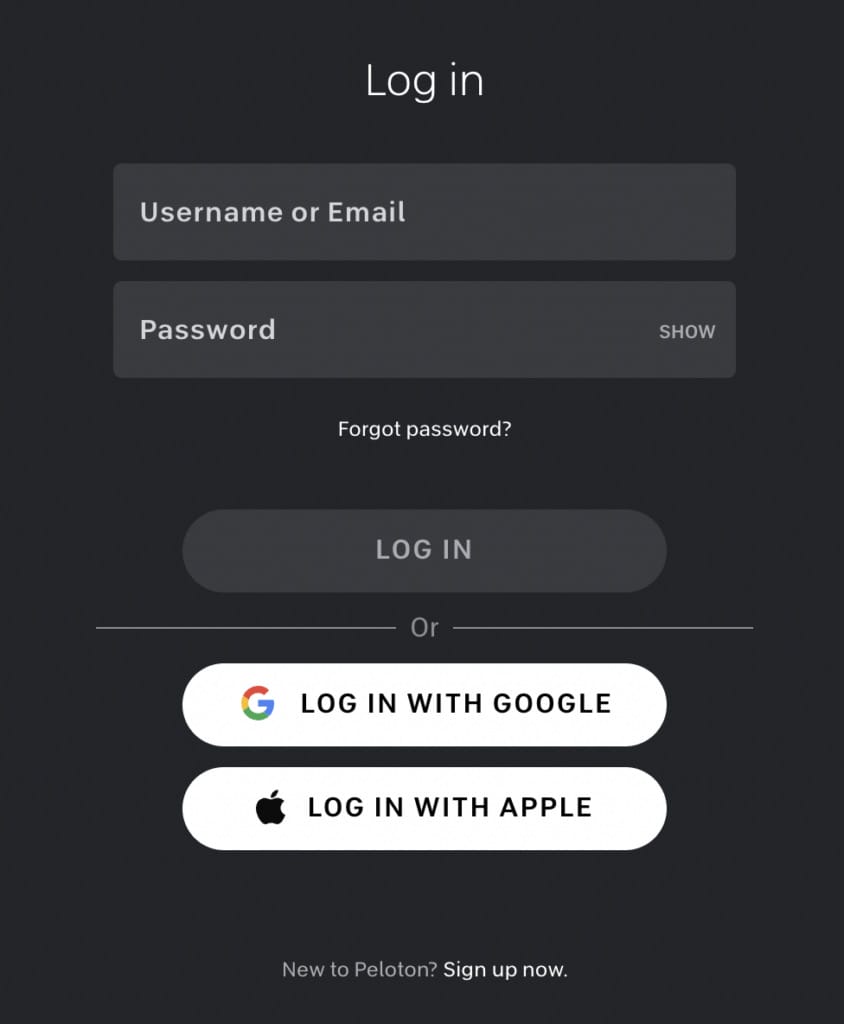 New Members should know that they do not have to link their Peloton account to any existing Apple or Google account, it is just a choice being offered. This could help speed up new account creation for some members.
All new members will see this option when creating their accounts on their web browsers, and it will soon be an option on Peloton's Android and iOS apps as well. Peloton has also said that this option will be rolling out to other Peloton-connected fitness devices (Bikes, Tread, Guide) and apps soon. For now, if a member creates their account with a Google or Apple account but their Bike, Tread, or Guide does not have that option when signing in, they can enter the email address and password associated with the account the signed up with, and this will log them into their Peloton equipment.
Currently this option is only available to new members joining Peloton. Existing members that wish to link their Peloton account to their Apple or Google account are not yet able to do so. The Peloton support page discussing this new features says that for current members wishing to link accounts "this feature is not yet supported", so we may be seeing that added down the road.
You can read more about this new update on Peloton's Support Page.
---
Want to be sure to never miss any Peloton news? Sign up for our newsletter and get all the latest Peloton updates & Peloton rumors sent directly to your inbox.