Update – Peloton confirmed this news on March 18th. More details are to come, but there will be an apparel drop on March 25th for the new collection.
This week, Adidas quietly dropped a press release that announced a partnership with Peloton. Leading up to this we had revealed that some form of collaboration was going to occur, as an adidas x Peloton apparel collection was announced by Cody in a now-deleted ride. Note that this apparel drop still has not been officially confirmed by either party, even though you can find some of the products online – see our other article for details!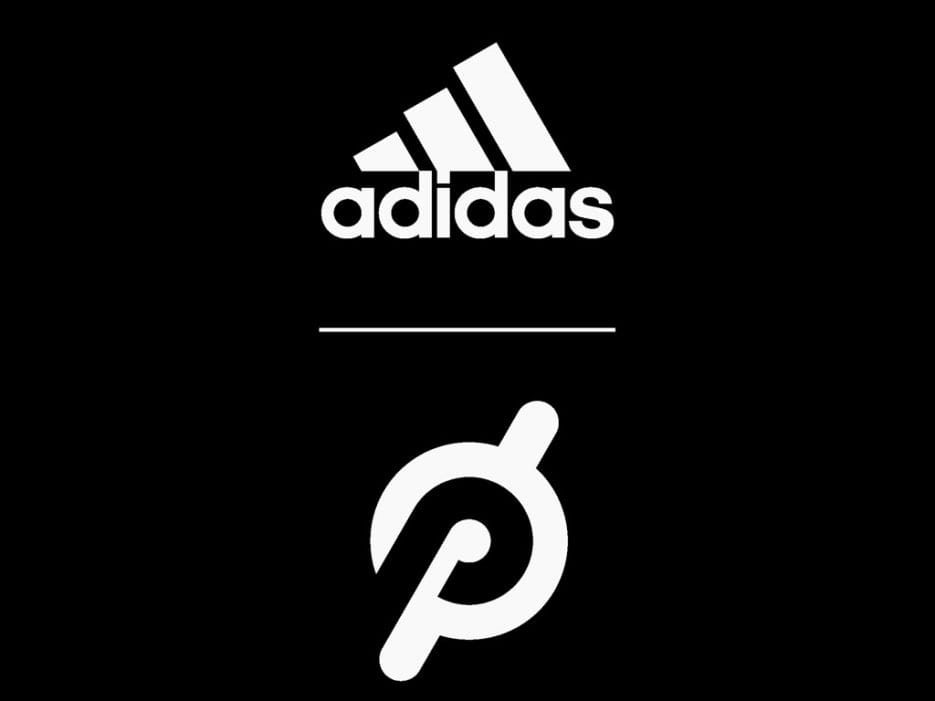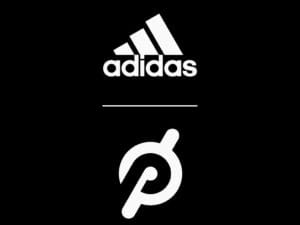 The adidas press release was sparse on details, simply saying the two companies were entering into a partnership. We expect to hear more details on this partnership from Peloton in the coming weeks.
However, until that happens, we can find a little extra context thanks to a presentation adidas made recently. Earlier this week their Virtual Investor & Media Day took place. The entire presentation is available to view here – the information about Peloton begins around 1:09:19. In it, Aimee Aran (SVP/General Manager Global Product for adidas) begins talking about how adidas intends to build a relationship with their female customer base, stating:
Product is how we enable women, but as I mentioned, we need to inspire them. How? By building that one to one relationship through dedicated storytelling. Key to winning her heart and mind will be the relationships we build and the experience we create along the entirety of the consumer journey and way beyond. We'll use this excitement around our product drops to grow our adidas women's community and will accelerate our membership programs as we create a seamless connection with strategic partners and communities.


In this context, I'm extremely proud to announce our partnership with Peloton, the leading interactive fitness platform. Together, we see great potential to delight and surprise our highly engaged communities, by multiplying the power of both brands in a number of exciting ways. Our shared values are around well being, inclusivity, community; provide an incredible foundation, and we look forward to bringing these brands together.


Through these connected fitness communities, we will become her true partner who supports her with all elements of her betterment journey. Our partners also have a key roll to play in connecting with these female consumers. Whether thats's Stella McCartney, where we highlight our leadership in premium sustainability & performance. Or Beyonce with Ivy Park, which underlines our commitment in inclusivity. These partnerships will be strengthened and scaled over the coming 5 years across the brand.
During their 3 hour presentation for the media day, the company laid out their 'Own The Game' strategy, which amounts to adidas' strategic approach for the next 4 years. The fact the partnership with Peloton was announced in the reveal for their 4 year strategic plan might imply this is not a simple one-time apparel drop, but potentially a bigger collaboration we will see more of for the next few years. The vision for their strategic plan is:
'Own the Game' is our strategy that guides us through to 2025 – a plan rooted in sport. Sport is adidas' past, present and future. 'Own the Game' puts the consumer at the heart of everything we do and is brought to life by our people. 


Our strategic focus is on increasing brand credibility, elevating the experience for our consumer and pushing the boundaries in sustainability. The execution of our strategy is enabled by a mindset of innovation across all dimensions of our business as well as our digital transformation. We own the game and will drive significant growth. 
In the slides accompanying the presentation, Peloton is mentioned a few times there as well. The first slide is what Aimee covered in the video, indicating how adidas intends to build a partnership with Peloton.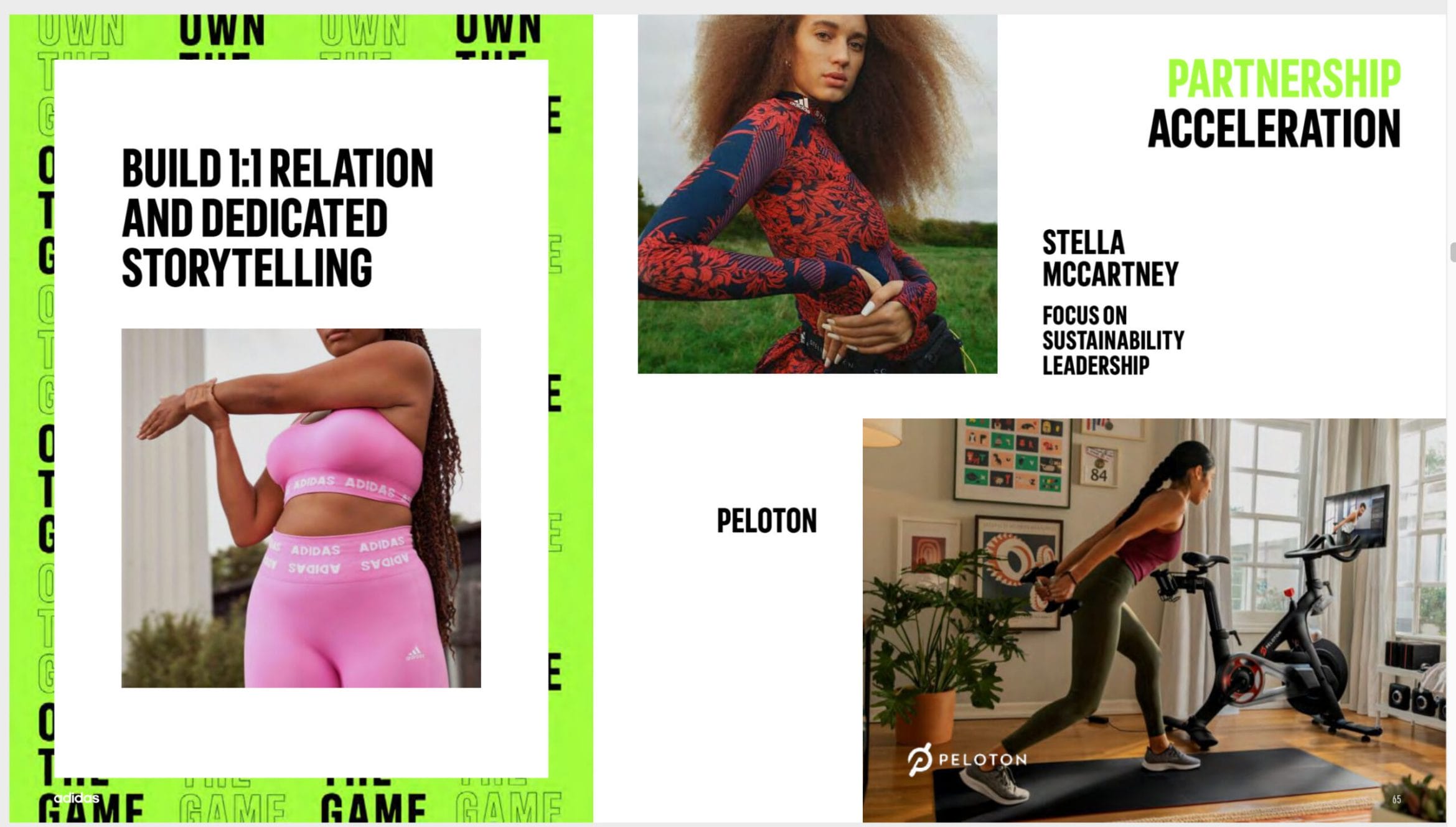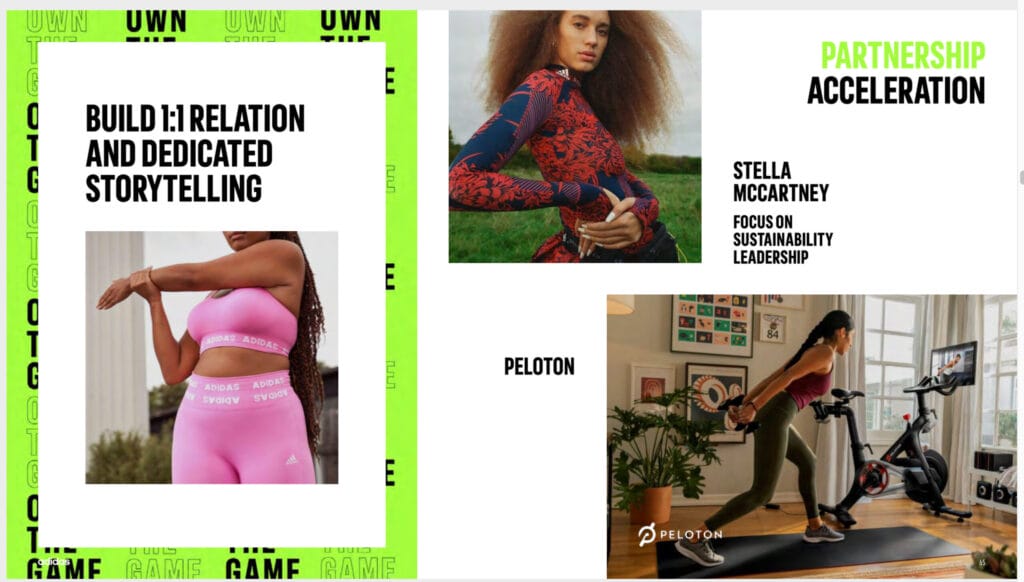 Later in the presentation, Brian Grevy (Executive Vice President of Global Brands) covers how as part of the strategic plan, adidas will transition from focusing on 20 sport categories down to only 5: Football, Running, Training, Outdoor, Lifestyle.
The Training segment is where Peloton will factor in – where adidas' mission is to "inspire & enable everyone to be their best." As part of that, they have 3 goals:
Position Training as a Sport
Create dedicated head-to-toe range of apparel
Create experiences to drive membership
For the sport of training, they will be focusing on 3 broad categories: Strength, High Intensity Interval training, and Studio & Yoga. Brian expands on this at around 1:25:35 in the video – Peloton is mentioned in the final point.
That's the product site of the true game changer to empower everyone's betterment. The journey they are on will be us partnering with the fitness communities to create experiences to drive memberships.


First, we will include partnerships with training ambassadors. That will enrich our network of athletes to cover each of the 3 pillars: strength, HIITT, as well studio & yoga.


Second, we also just introduced a new training series for her on Youtube. This series kicked off in February, with workouts from body positive advocates  Jessamyn Stanley and as well the Paralympic medallist Denise Schindler.


Third, we will also work with industry partners such as Peloton, as announced by Aimee. All of this will allow us to fastback our membership build, push our DTC channels, while becoming more credible in training.
The slide accompanying this part of the presentation provides a little more clarity – in that Peloton is meant to help them create experiences to drive memberships. One of their stated goals here is to "Push DTC [Direct to Consumer] and accelerate quality membership acquisition" – a line of Peloton x adidas apparel in the Peloton store would be a way to do this.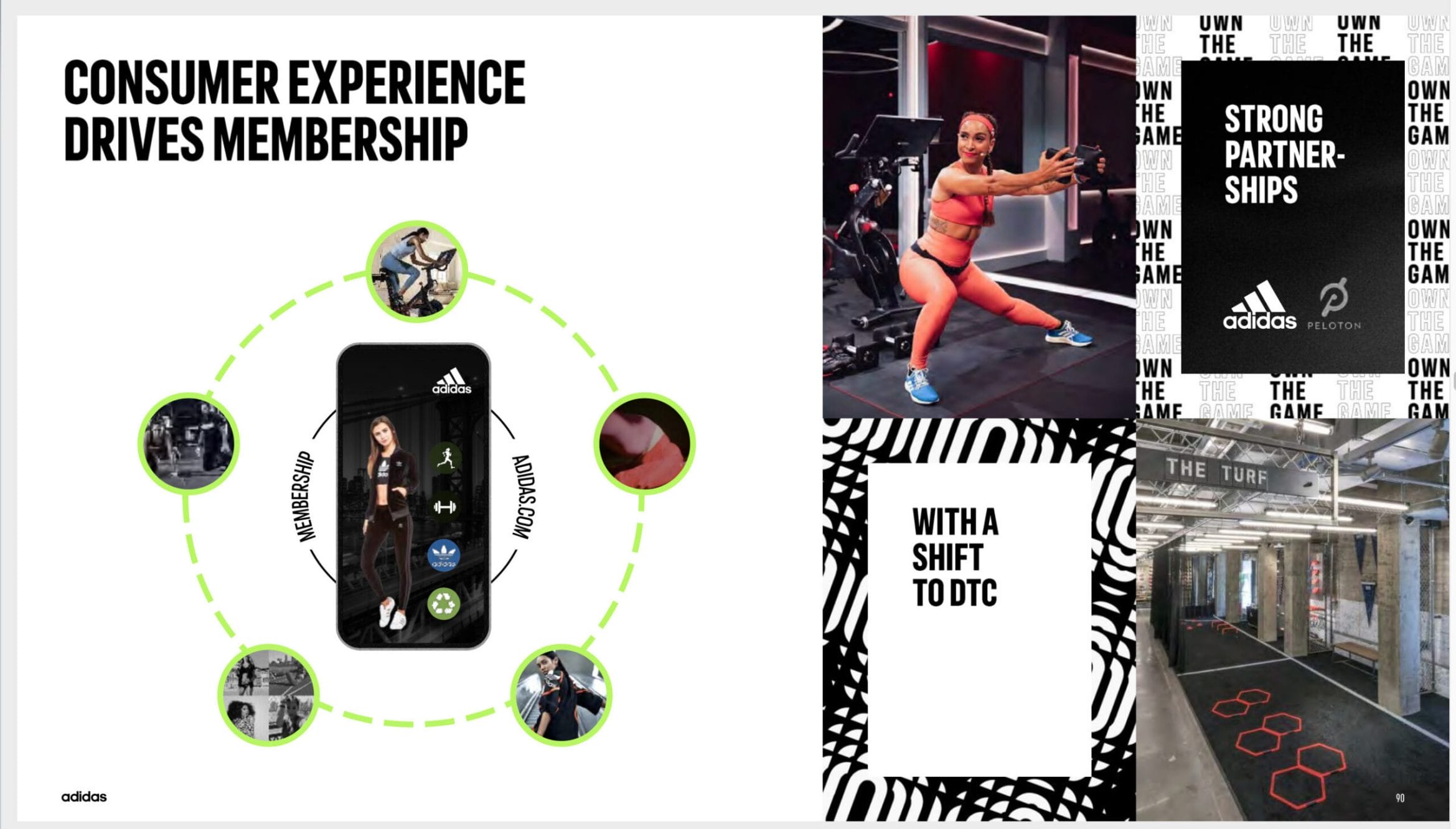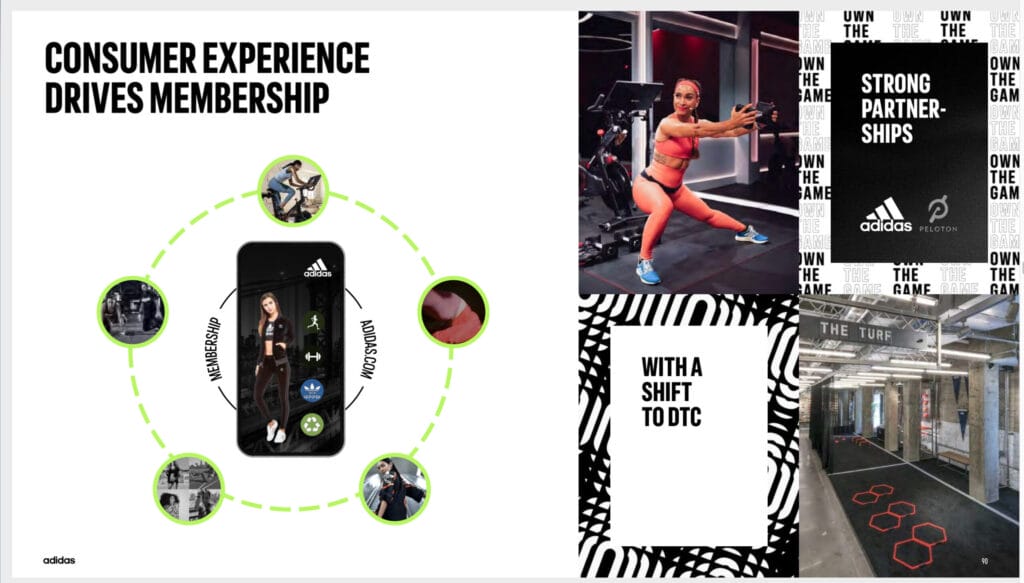 At this point, that's probably all the information we will find out until Peloton makes their own announcement about the partnership. Once they do, we'll be back with all the details to confirm what this will look like outside of the apparel collaboration.
---
Want to be sure to never miss any Peloton news? Sign up for our newsletter and get all the latest Peloton updates & Peloton rumors sent directly to your inbox.