Could Rexon's new patents be the key to bringing the Peloton Tread+ back on the market?
Recalled for safety reasons over a year ago, in May 2021, many members and prospective members have been hopeful that the Tread+ will eventually be reconfigured and be made available for purchase again. However, there has been very little news in regard to the progress or possible timing of such an event. The last news was that Peloton's new CEO is "hopeful" about the return of the Tread+.
Yesterday, Twitter user @BobTreemore discovered images of new patents developed by Rexon, Peloton's third party manufacturer, that could possibly be a glimpse of what is to come for the Tread+.
Members may recall the recent news that Peloton is now outsourcing all of their manufacturing to Rexon, so while it is not definite that these patents are specifically for the Tread+, it is a clear possibility and a reason to be hopeful for an eventual return to market for the beloved piece of equipment. However, Rexon does manufacture their own products and products for other companies, so they might be totally unrelated. Bob explains that "Without in-house production, Peloton may be asking or contractually allowing Rexon patent ownership/partnership", and "These patents may not be for Peloton products but could be universally applied".
The first patent, pictured below, uses the user facing camera to measure the height of the person attempting to use the treadmill. This is to ensure the treadmill will only start if the user is tall enough, and, if the camera detects that the user has fallen during their workout the equipment will shut down.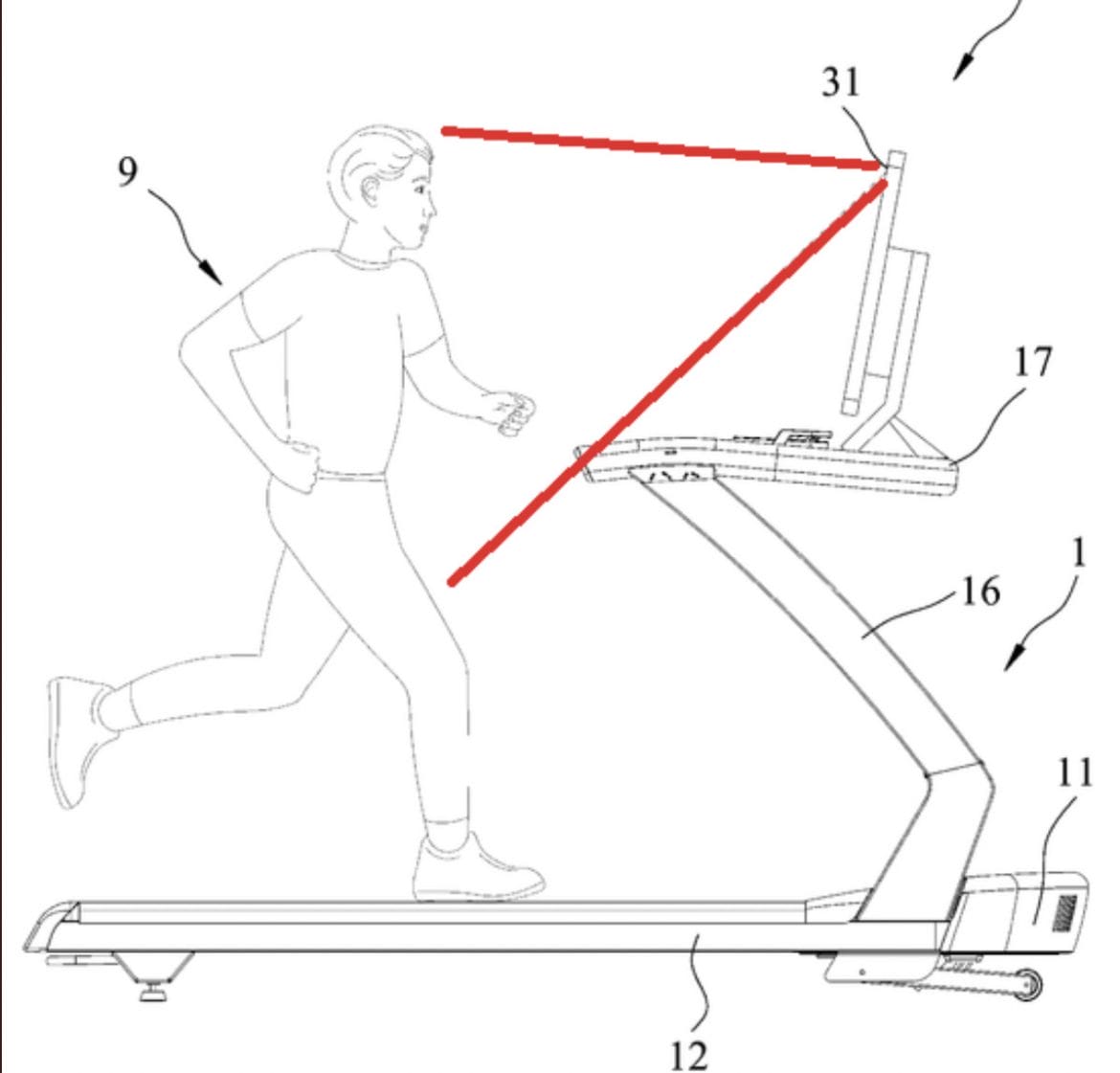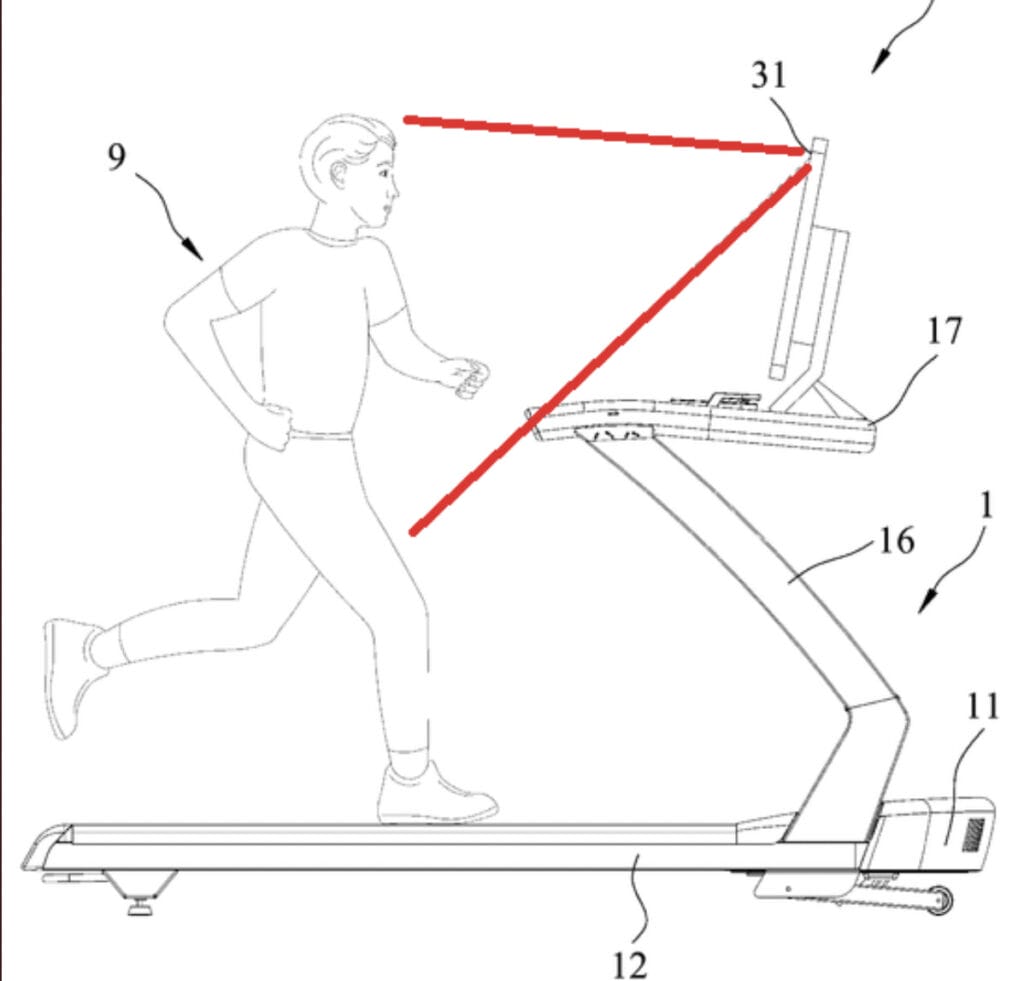 The second patent depicts the use of a laser or radar located along the back bottom portion of the treadmill. If this beam gets interrupted by anything, the treadmill will be programmed to slow or stop. This would be a critical safety feature for the Tread+, as one of the main reasons it was recalled were the many reports of objects, children, and pets being sucked underneath it. Could this new patent be a possible new safety feature for the Tread+ to prevent this from happening?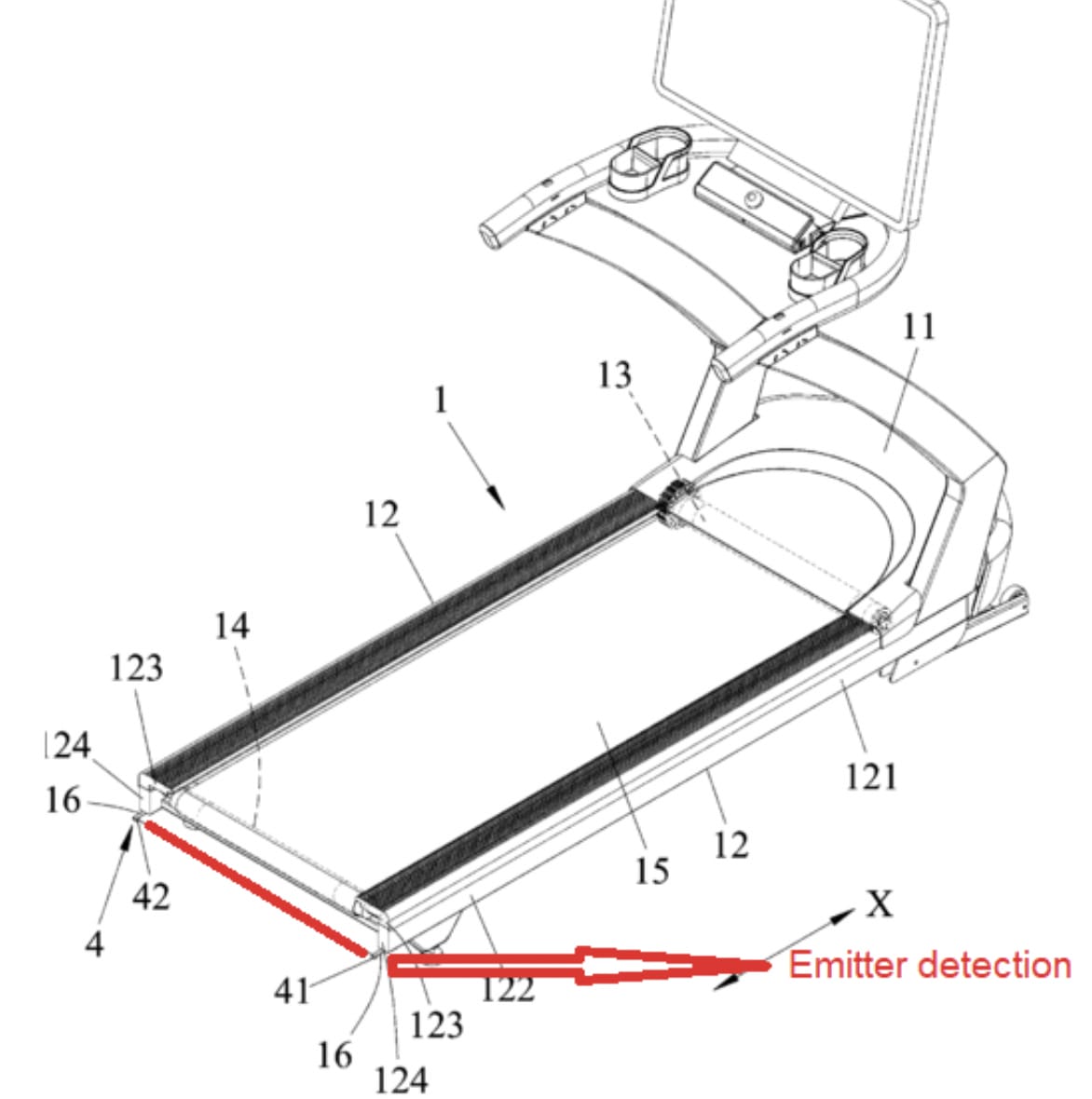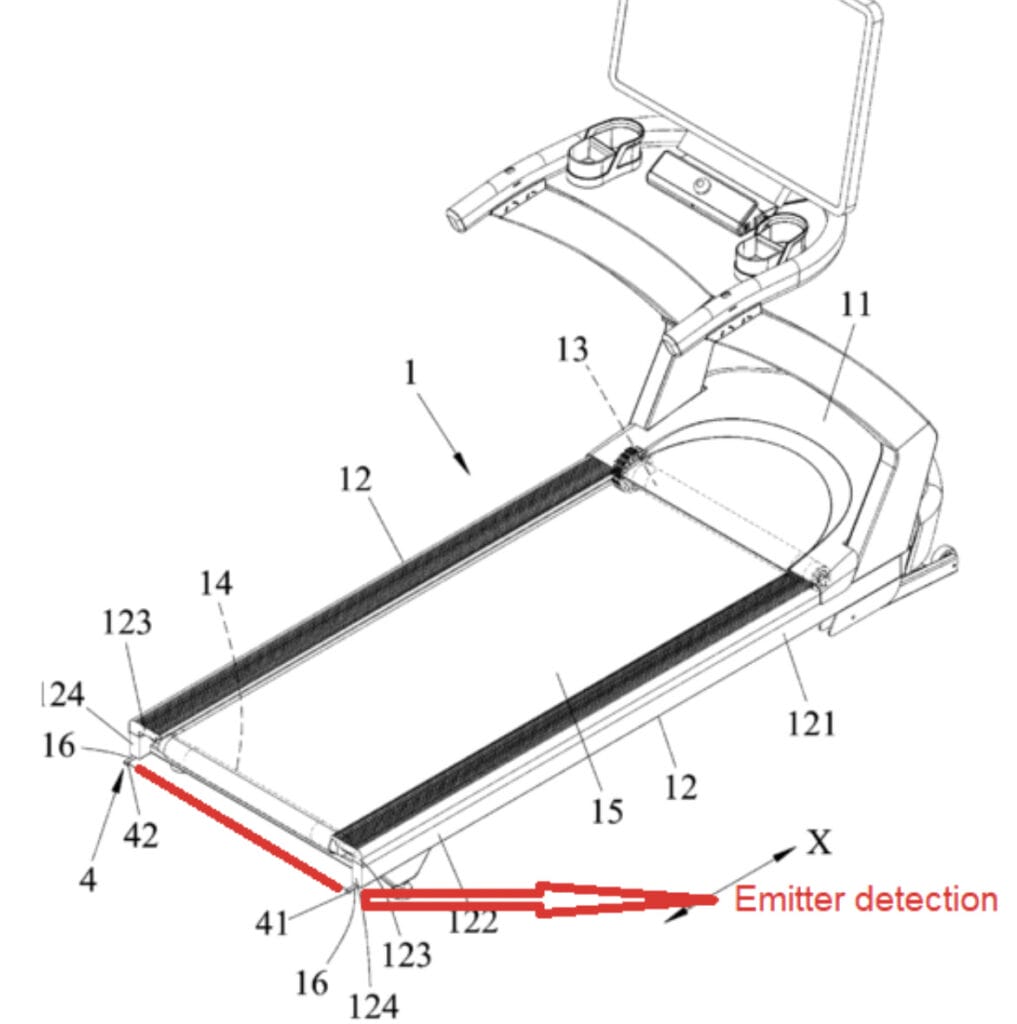 While it's not confirmed that these patents are specifically for the Tread+, they could be an indication that there is progress being made towards getting the Tread+ back on the market.
What are your thoughts on these safety features? If these were added to the Tread+ would you feel safe using the equipment?
---
Want to be sure to never miss any Peloton news? Sign up for our newsletter and get all the latest Peloton updates & Peloton rumors sent directly to your inbox.