Over the next several weeks, Robin Arzon will be creating a new series of postnatal core strength classes for the Peloton Platform. If you'd like to try them out, you can head over to Robin's prenatal & postnatal collection, or view our full list of postnatal Peloton classes (which include classes from other instructors as well).
Robin made the announcement on Facebook, sharing:
I'm dropping 10 min Postnatal Core Strength classes every Friday for the next 8 weeks! The first one is already on-demand. You can find them under 'Strength' or in my Pre & Post Natal Class Series Collection on your tablet or Peloton App.


You'll be able to find the classes here, in our full list of Peloton postnatal classes. In addition to these new postnatal strength classes, Anna Greenberg & Kristin McGee have a number of postnatal yoga flow classes available.
Peloton posted a blog post the same day, talking about postpartum fitness. Robin shared a few workout tips, as well as sharing more about her new classes.
After Robin's daughter Athena was born, she decided to focus on consistency over intensity. "I prioritized rebuilding my core and my pelvic floor," she says, "which is why I'm so excited to offer new postnatal core classes on the Peloton platform."
At the end of last year, Robin also created a new series of prenatal classes, which we posted about in December. Those are available in our full list of Peloton prenatal classes here. In addition to Robin's core strength & cycling prenatal classes, Kristin & Anna also have a number of prenatal yoga flow classes as well.
As a reminder, Peloton recently added a new feature so that you can hide any prenatal & postnatal classes & content from the on-demand library through a new profile option they added. You can read about that here.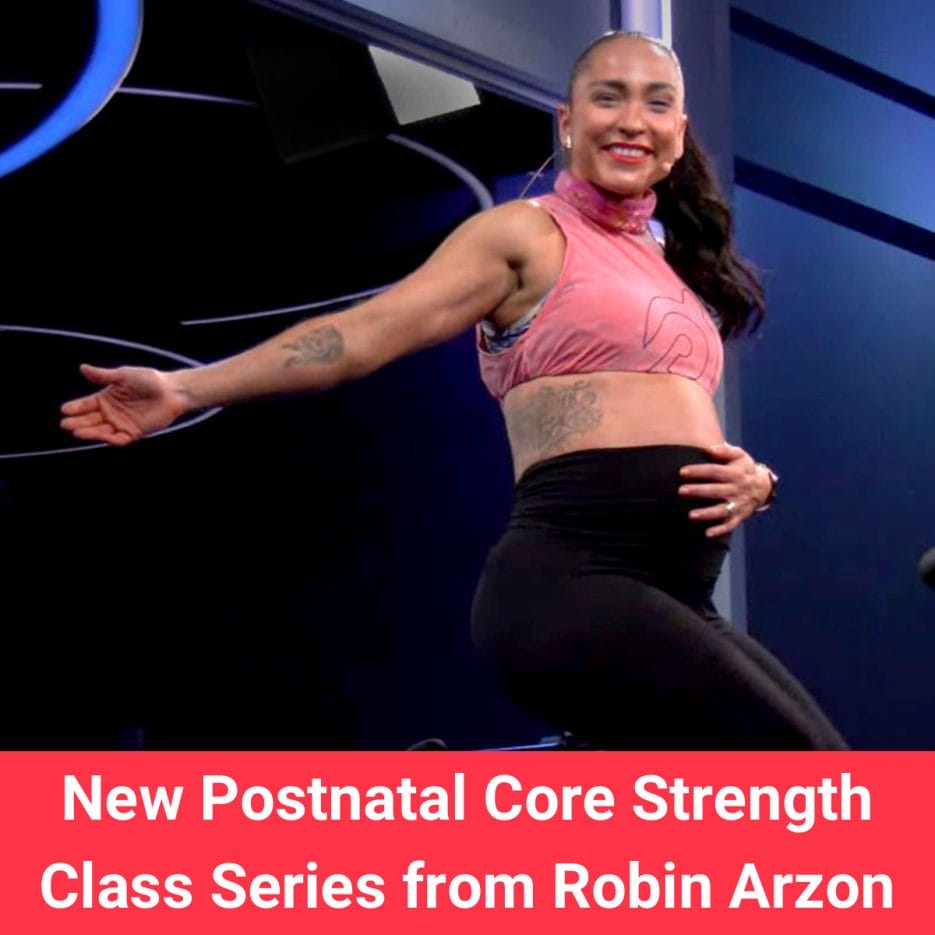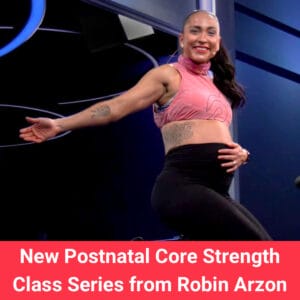 ---
Want to be sure to never miss any Peloton news? Sign up for our newsletter and get all the latest Peloton updates & Peloton rumors sent directly to your inbox.