Peloton has had both prenatal & postnatal classes for more than 2 years, but there has been a renewed push of these classes with Robin Arzon's pregnancy and the birth of her daughter Athena. Last December, Peloton launched a full prenatal fitness program, with new classes led by Robin.
However, when those announcements were made, a number of requests were made to Peloton asking if there was any way to block the content, as it could be a trigger for people who have struggled with pregnancies.
Yesterday, Peloton quietly answered those requests by creating a new filter option that will allow people to hide & block Peloton's prenatal & postnatal classes. When you have this filter turned on, any prenatal & postnatal on-demand classes should be hidden on the Peloton platform when you are searching for classes. Presumably, this will also keep the classes out of any "Next For You" class recommendations shown in the Bike, Tread or any Peloton marketing emails.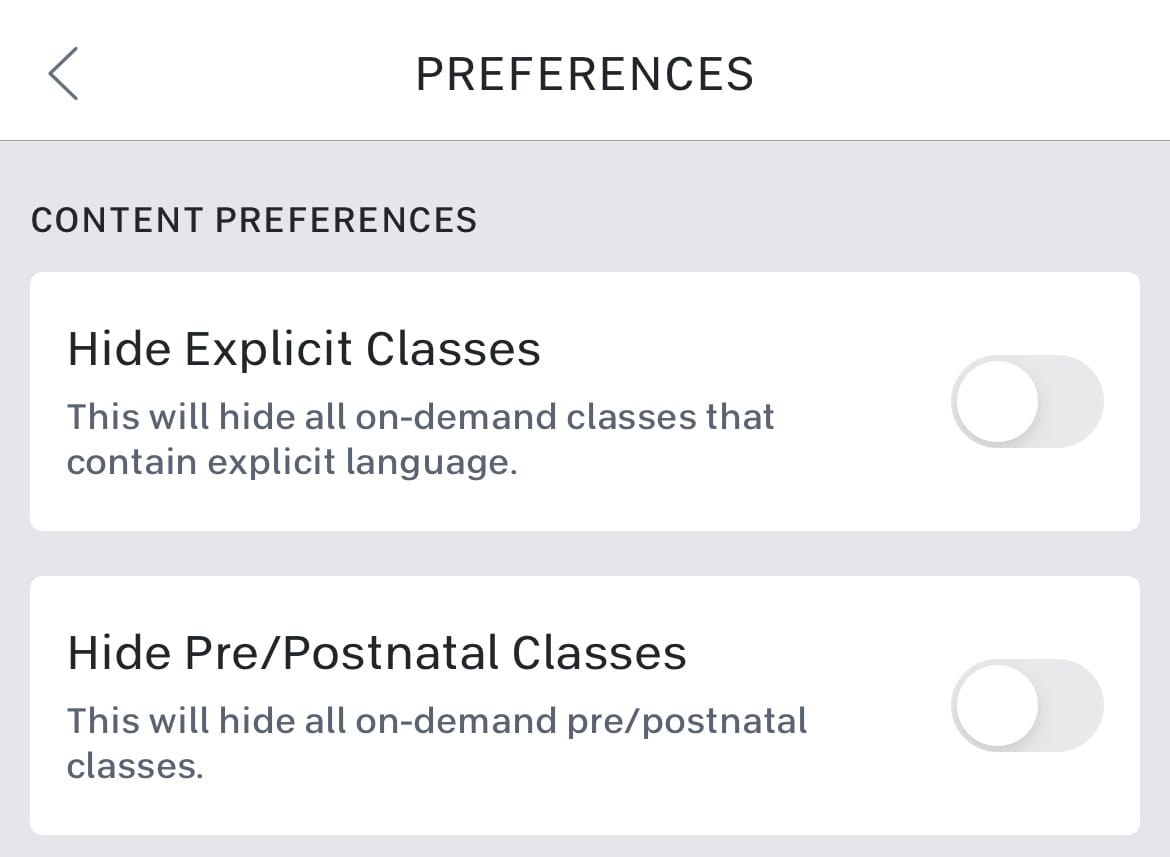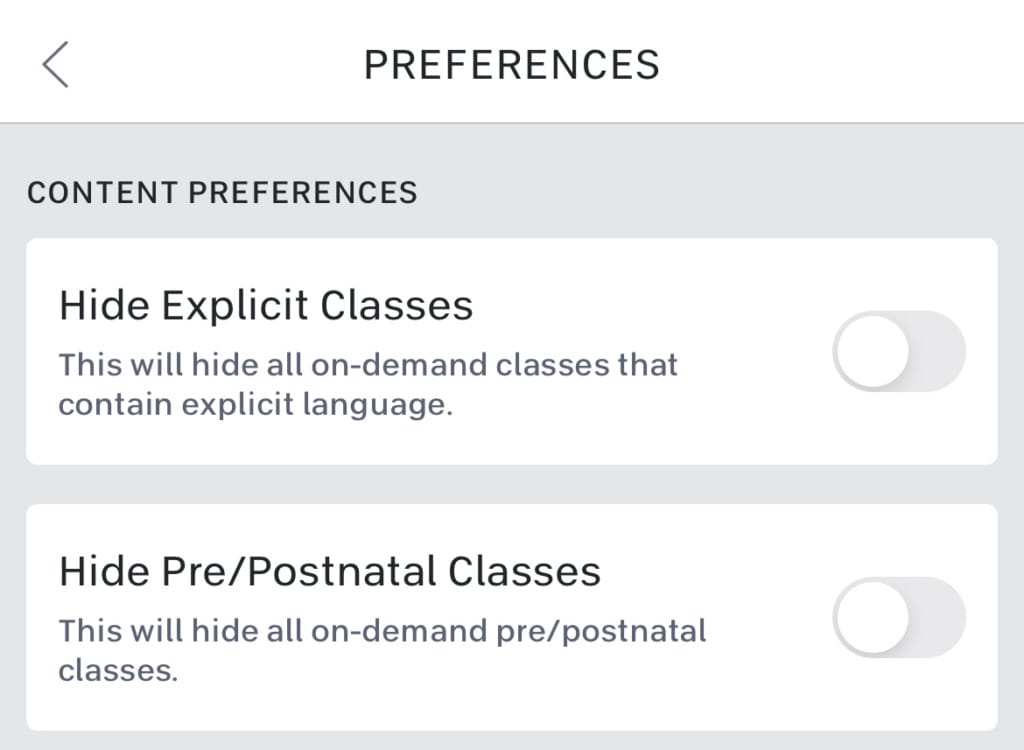 You can turn this new prenatal & postnatal class filter on in a number of places. On the Peloton website, you can click the menu icon (3 dots) in the top right, choose "Preferences", then select "Settings". There is a new "Hide Pre/Postnatal Classes" filter checkbox towards the bottom in the "Content Preferences" area. You can also find a direct link to that page here.
You can also toggle this setting on your Bike or Tread. Click on your leaderboard name in the bottom left, then select the gear icon (above your profile picture) to open your Settings. From there, click "Profile Settings" then "Preferences". You will find the "Hide Pre/Postnatal Classes" option there.
Finally, you can change the setting in the Peloton iOS iPhone App. Click the "More" menu at the bottom tab bar. Then select "Preferences." The "Hide Pre/Postnatal Classes" will be one of your first options you can change on that page.
If you are interested in taking prenatal & postnatal classes, you can find a list of the Peloton prenatal classes here, and a list of the Peloton postnatal classes here.
---
Want to be sure to never miss any Peloton news? Sign up for our newsletter and get all the latest Peloton updates & Peloton rumors sent directly to your inbox.