Update – Peloton has provided a second update, and is guiding people to do a factory reset who are still impacted. You can see details in our guide about how to fix this issue here., or on Peloton's incident page.
This morning, Peloton suffered a partial outage. Many members reported that their Bike & Treads would not turn on, and were just showing a white screen starting sometime after 10:30am.
Peloton created an official issue in their status system around 11am, stating:
We have identified an issue with touchscreens on connected fitness devices. We are working to resolve the issue and will continue to provide updates on the Status Page.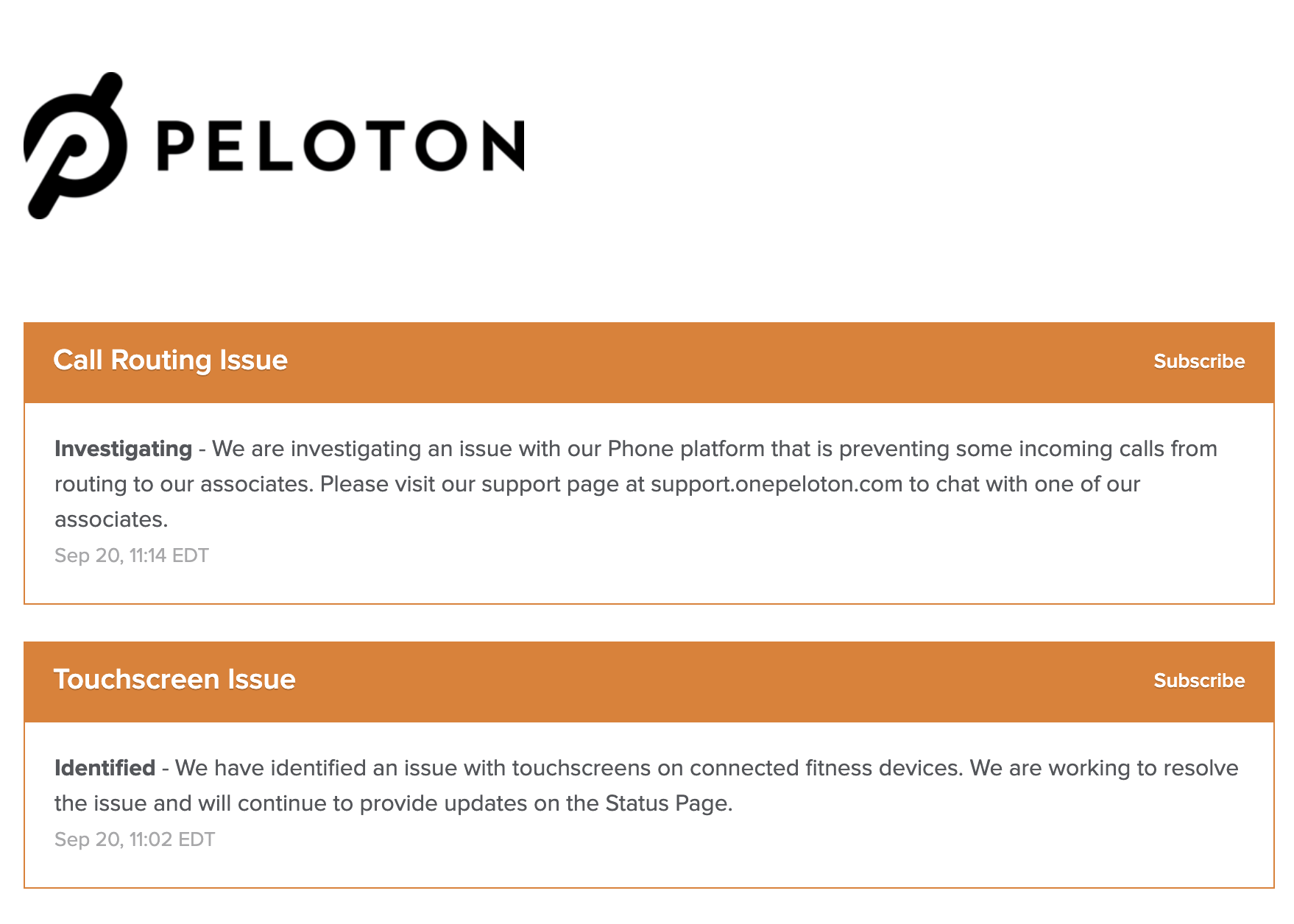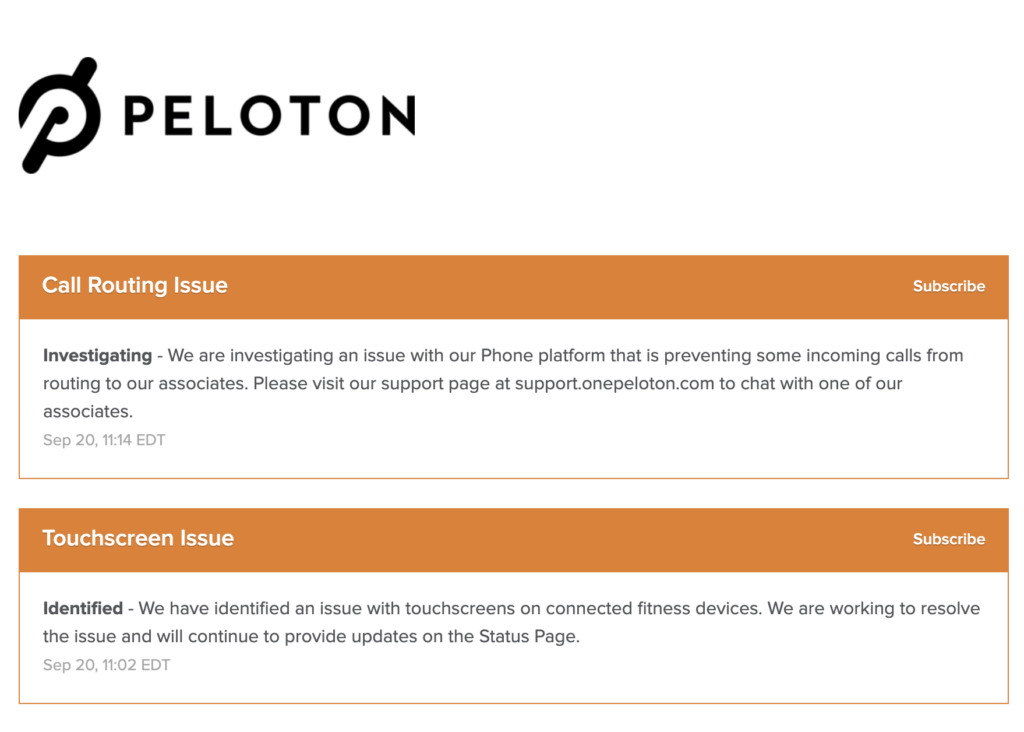 As of 11:30am, Peloton has updated to say they had a fix in place. They recommend clearing the bike cache to speed up the fix getting pushed to your bike or tread. You can see directions on how to do that here.
Apparently so many members were calling Peloton that their phone systems might have crashed, as they had a phone related system issue shortly afterwards:
are investigating an issue with our Phone platform that is preventing some incoming calls from routing to our associates. Please visit our support page at support.onepeloton.com to chat with one of our associates.
If there isn't an outage, there is another trick that will usually fix the blinking white screen if it happens to your bike or Tread. You can find directions for that here.
---
Want to be sure to never miss any Peloton news? Sign up for our newsletter and get all the latest Peloton updates & Peloton rumors sent directly to your inbox.