Peloton recently added a small but useful feature to Bike, Tread, and Row devices that allows members to filter through collections on their devices.
Previously (and currently on the Peloton App and web browser) there was no option to sort through classes in the collections tab. You simply view all of the classes at one time with no means of filtering based on different metrics.
Now on hardware devices, users should see a new "filter" button in the upper right hand corner when viewing some collections.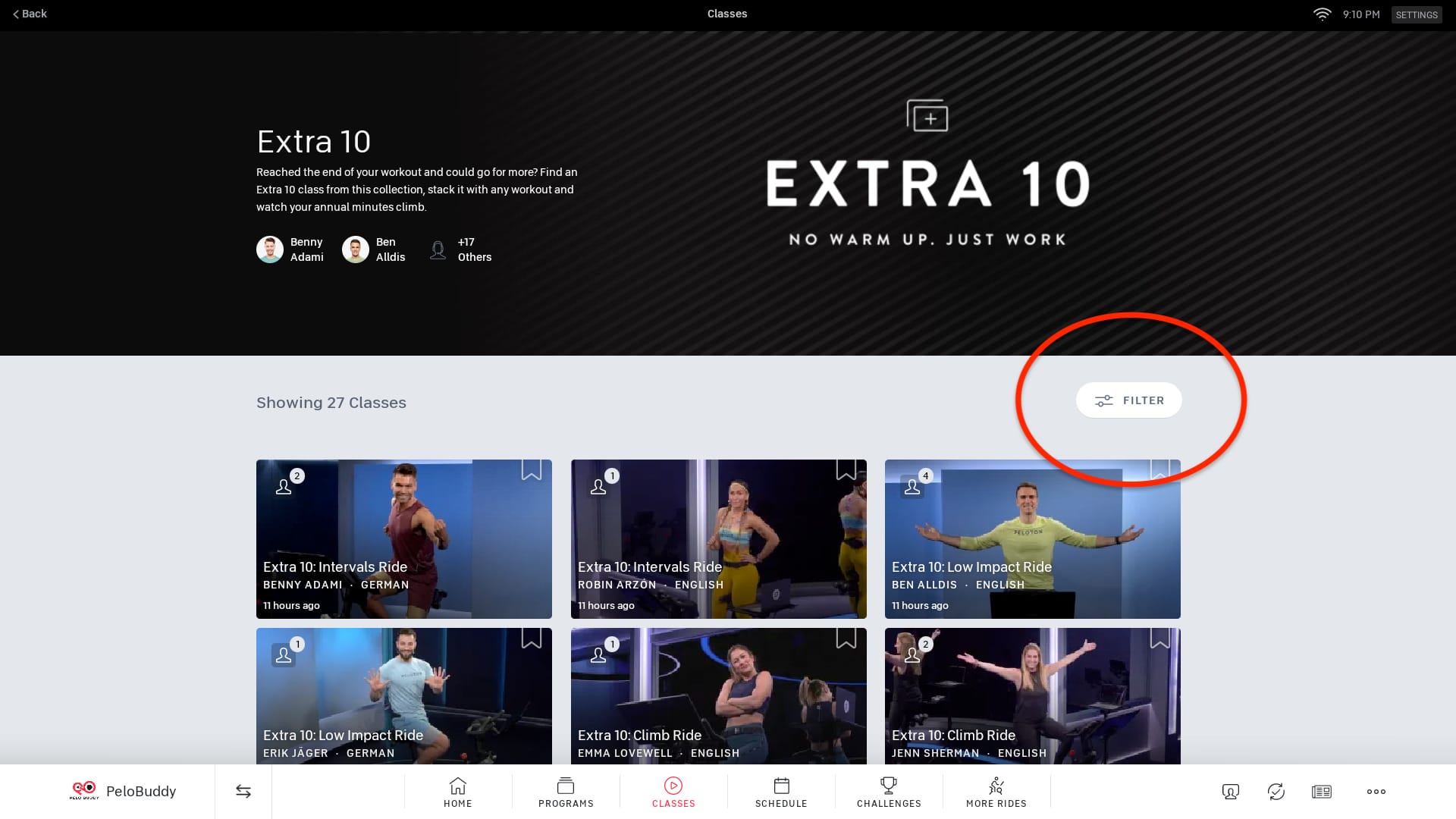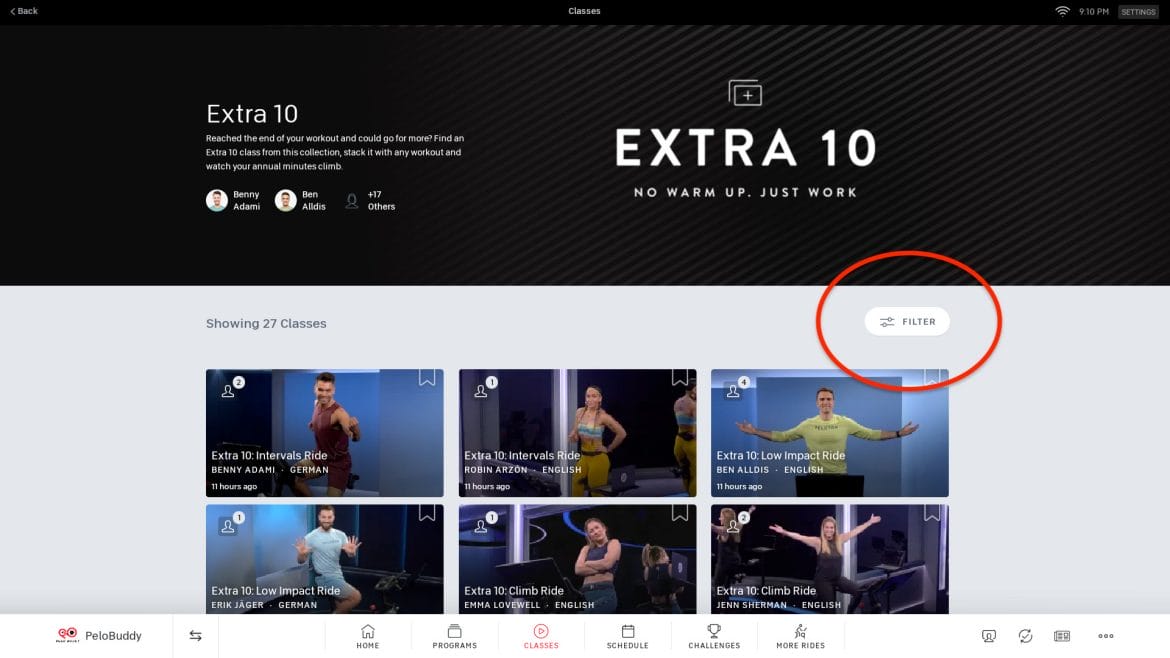 The filtering options vary somewhat depending on the collection being viewed, and what kind of classes are contained within that collection.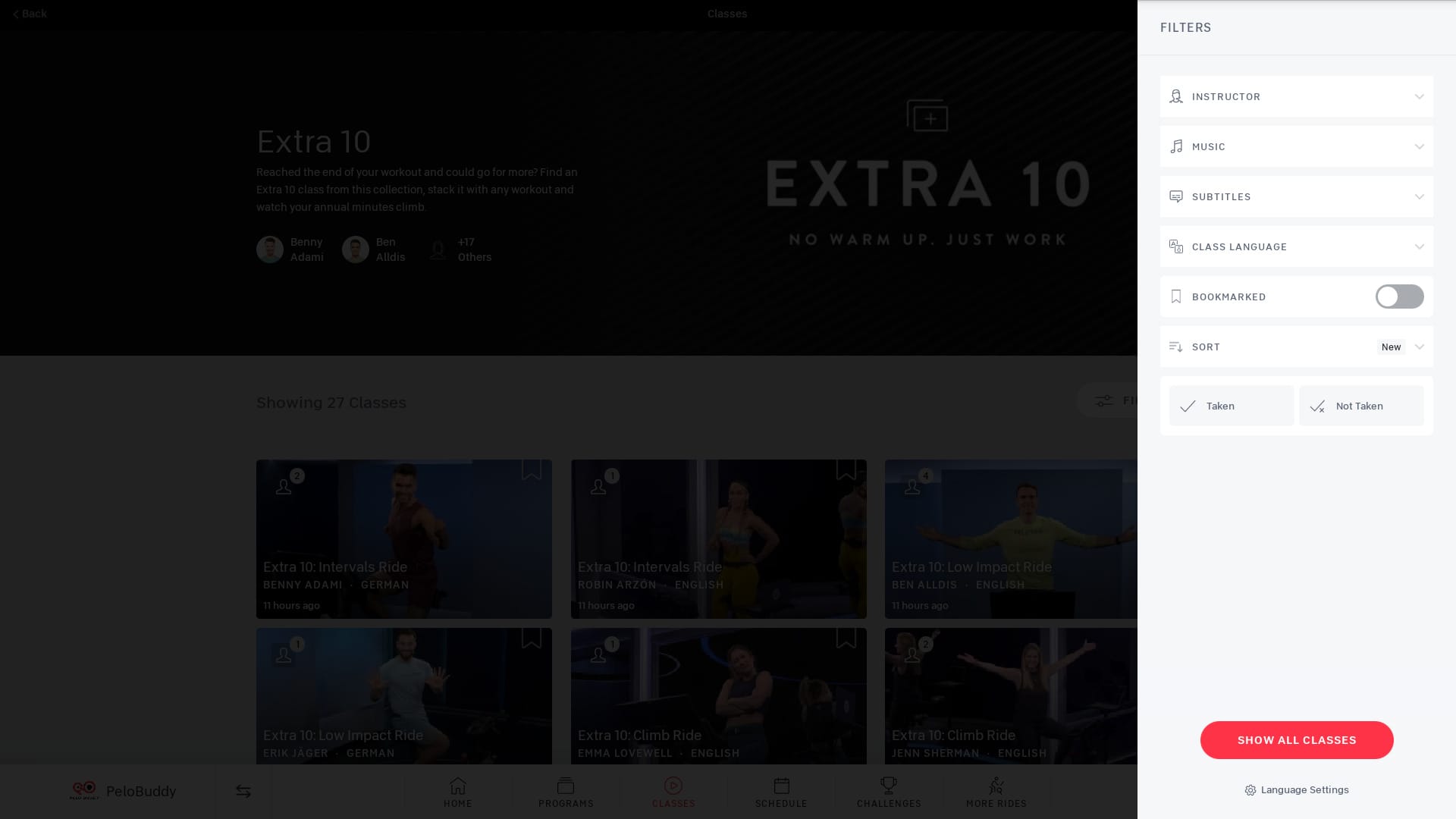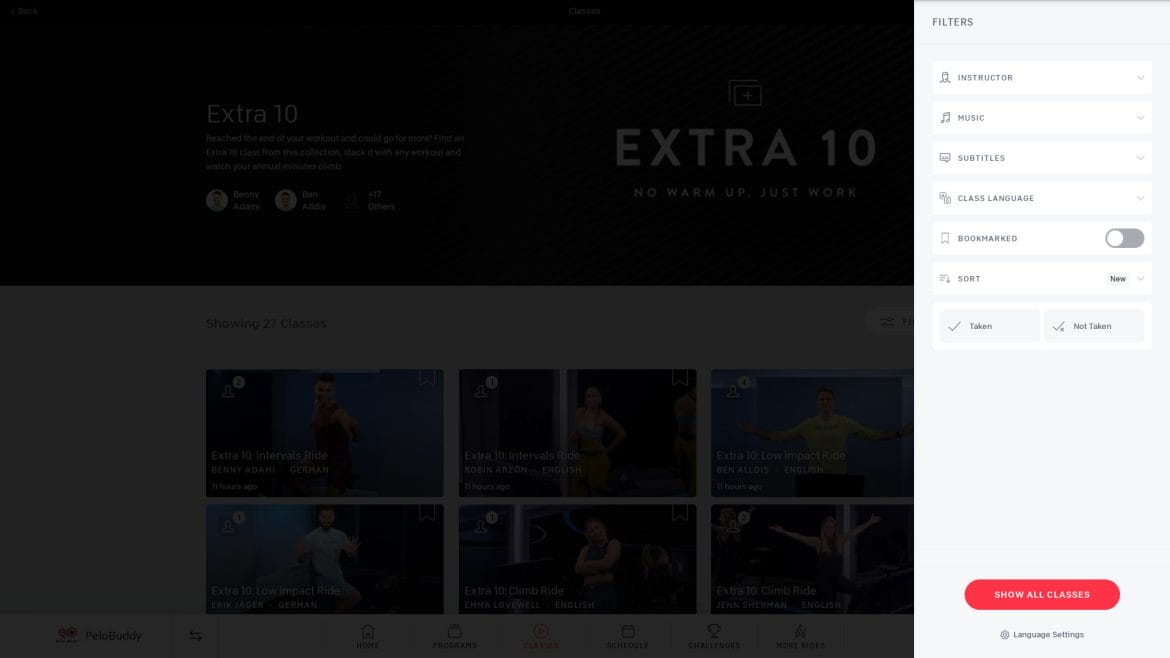 For example, when you first go to the Artist Series Collection, the classes appear in order most recently by date. Note that if you're on the Bike you will not see any running, walking, or bootcamp classes – and if you are on the Tread, you will not see any cycling classes.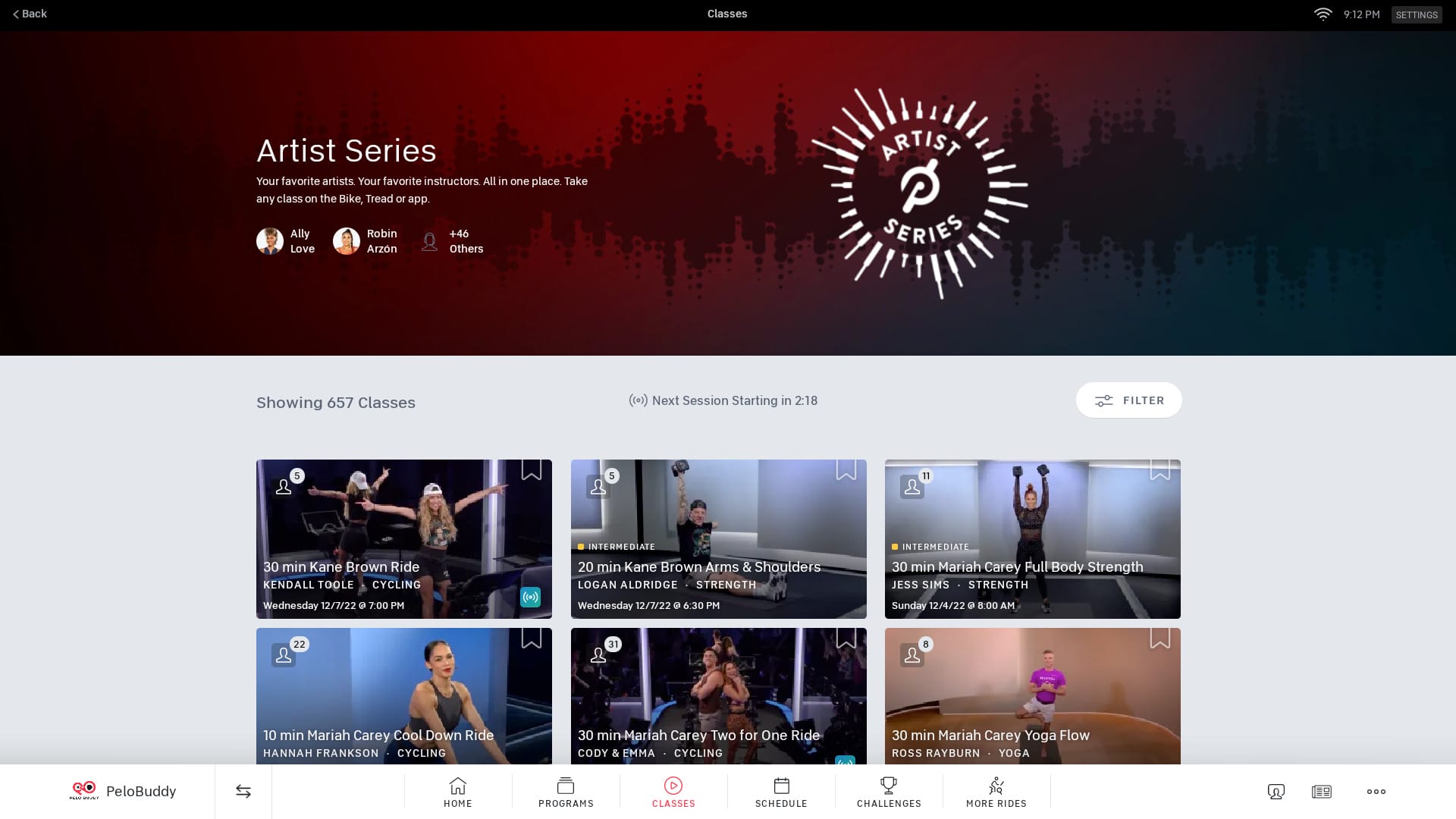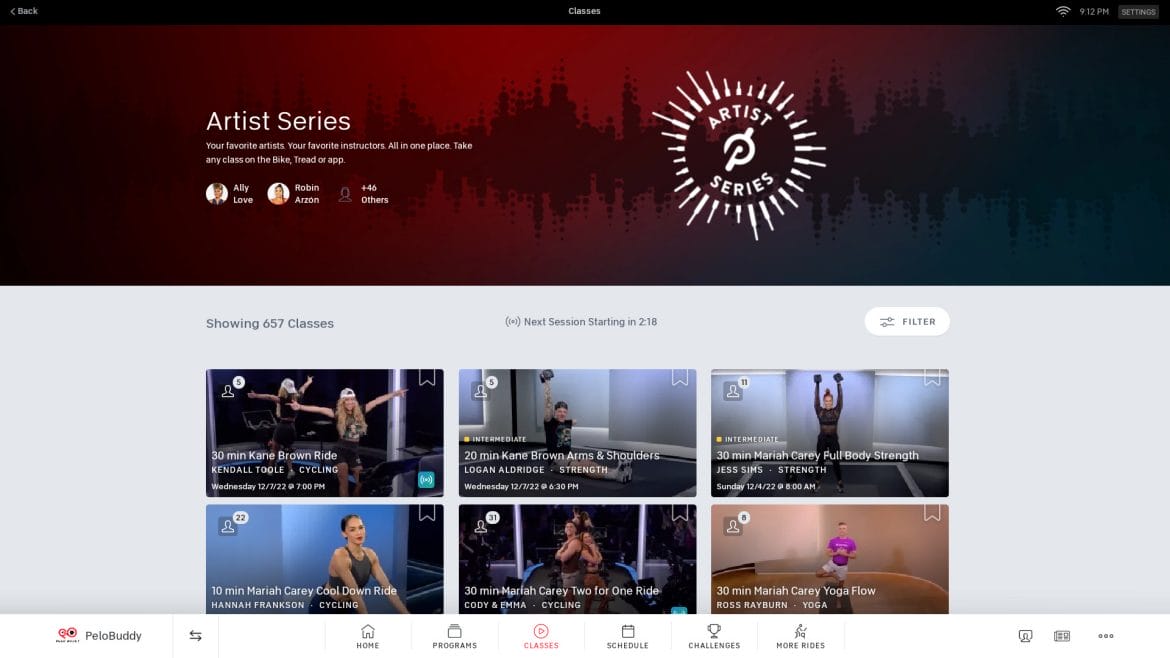 The filter button has options to filter by modality, length, instructor, body activity, music, subtitles, class language, bookmarked, sorting options, and taken vs. not taken. This means that if you're on the Bike and you want to see only artist series cycling classes, there is now a way to do so. If you want to see all the artist series classes a particular instructor has taught, you can now easily do that as well.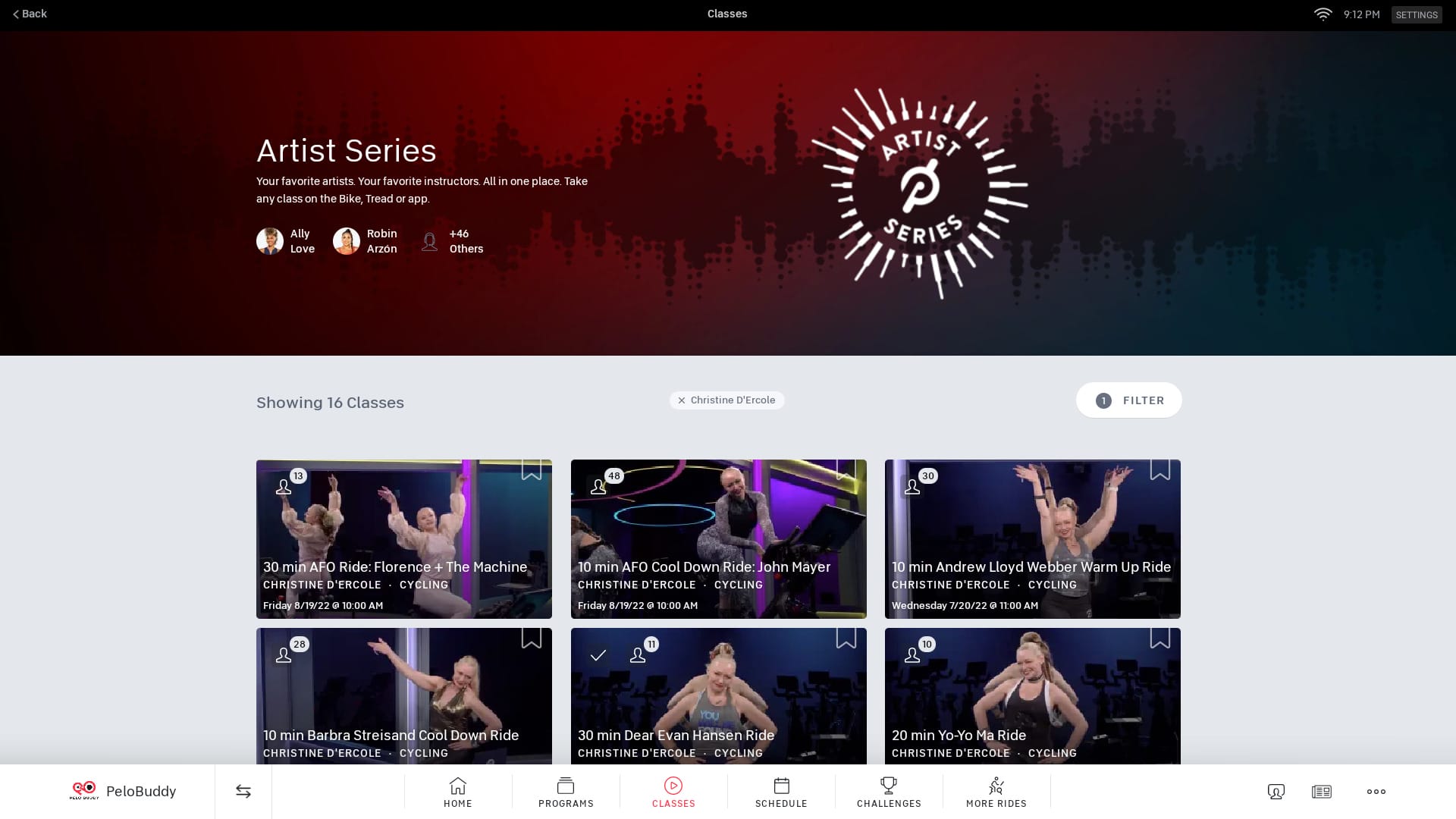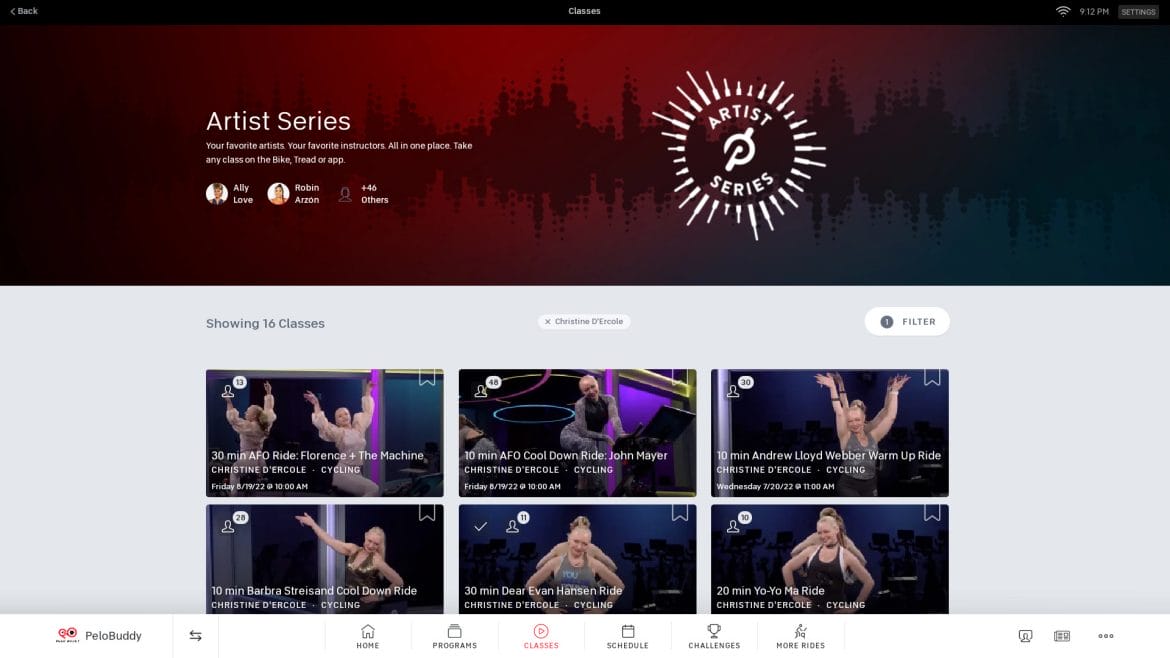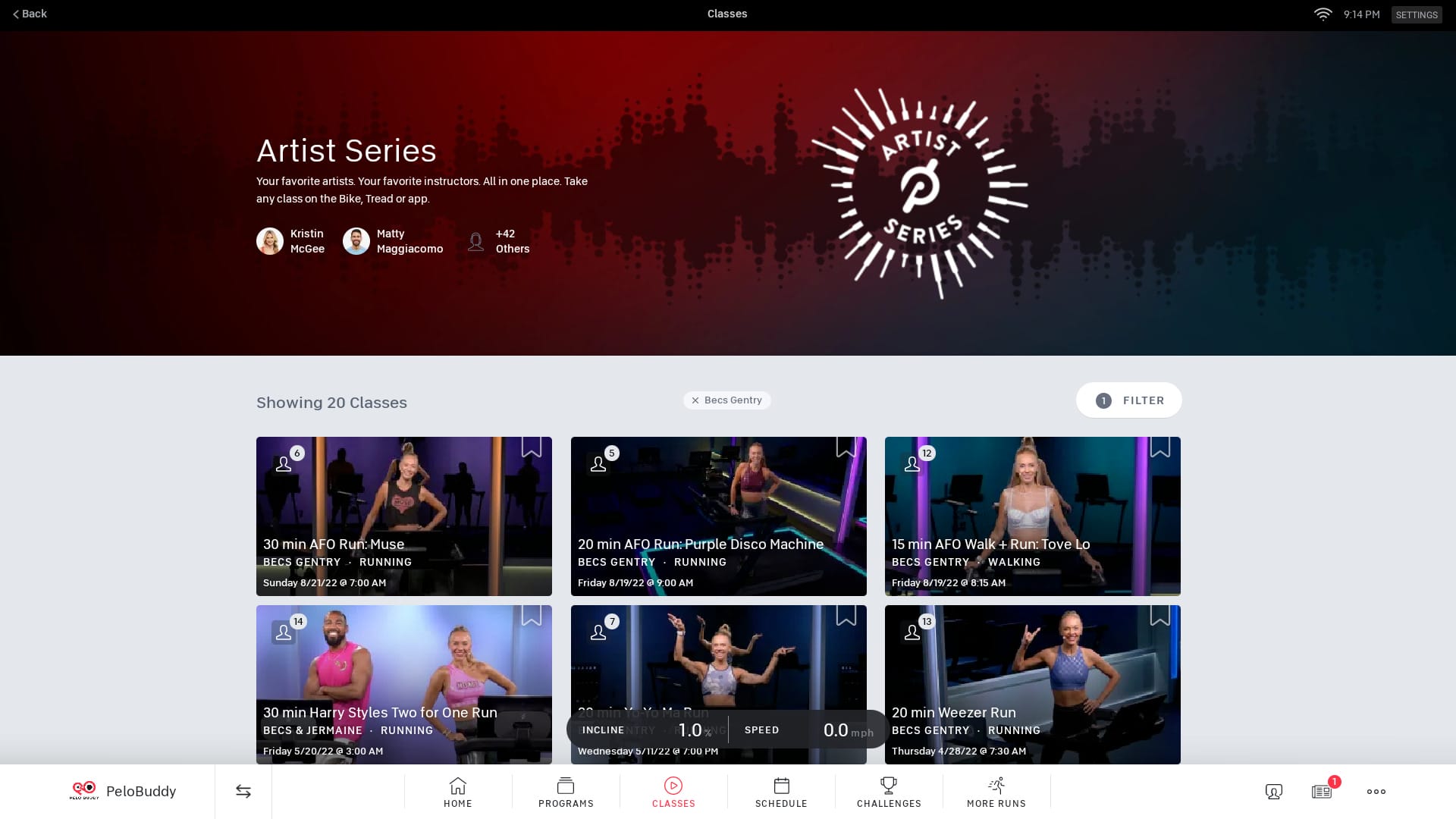 As another example, you can visit the Scenic Route Collection, which has all of the available scenic content taught by an instructor (that is of the same modality of the hardware you're using). You can now filter by modality (as meditation classes are found on all devices), length, instructor, music, subtitles, class language, bookmarked, sorting options, and taken vs. not taken.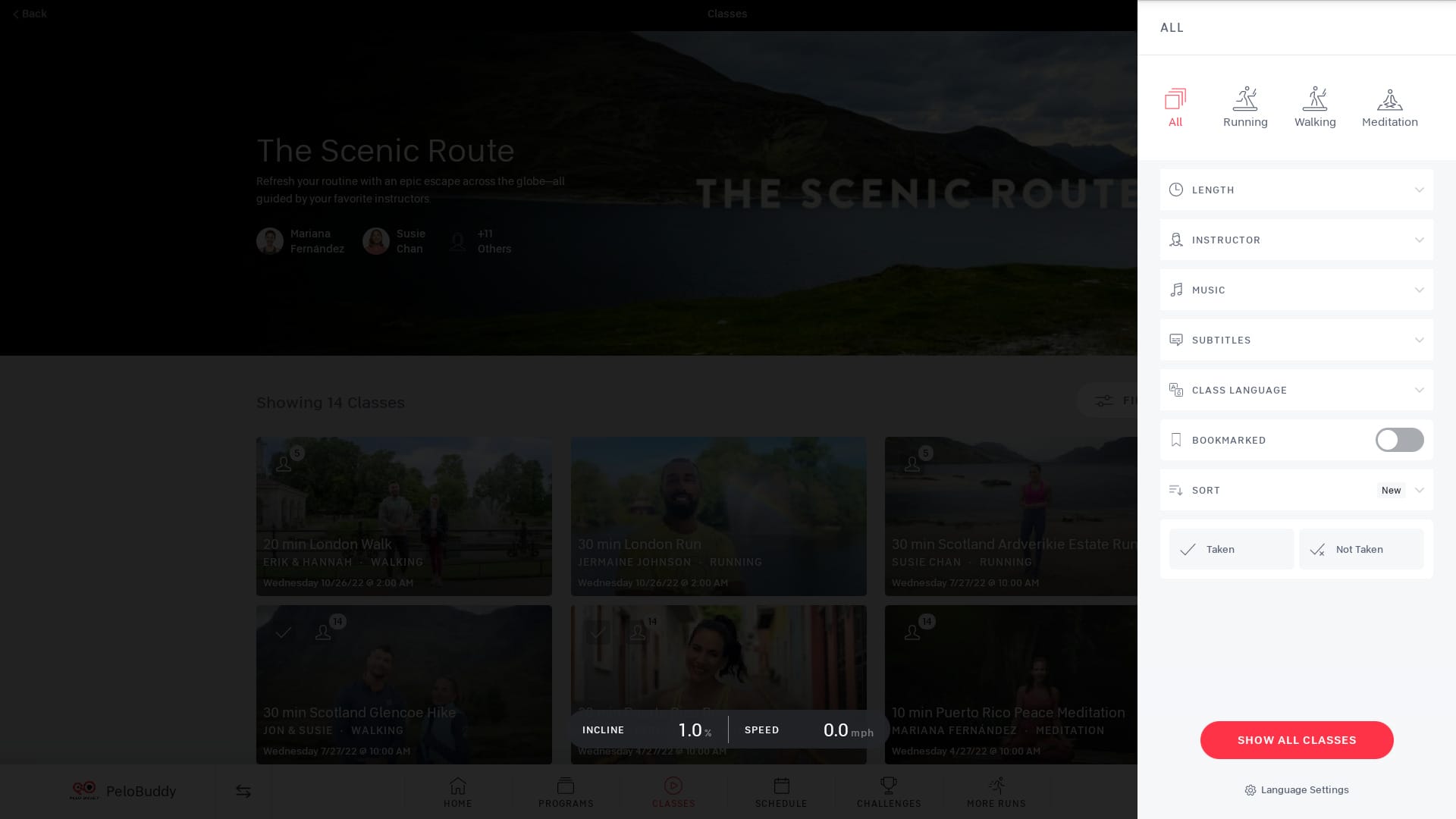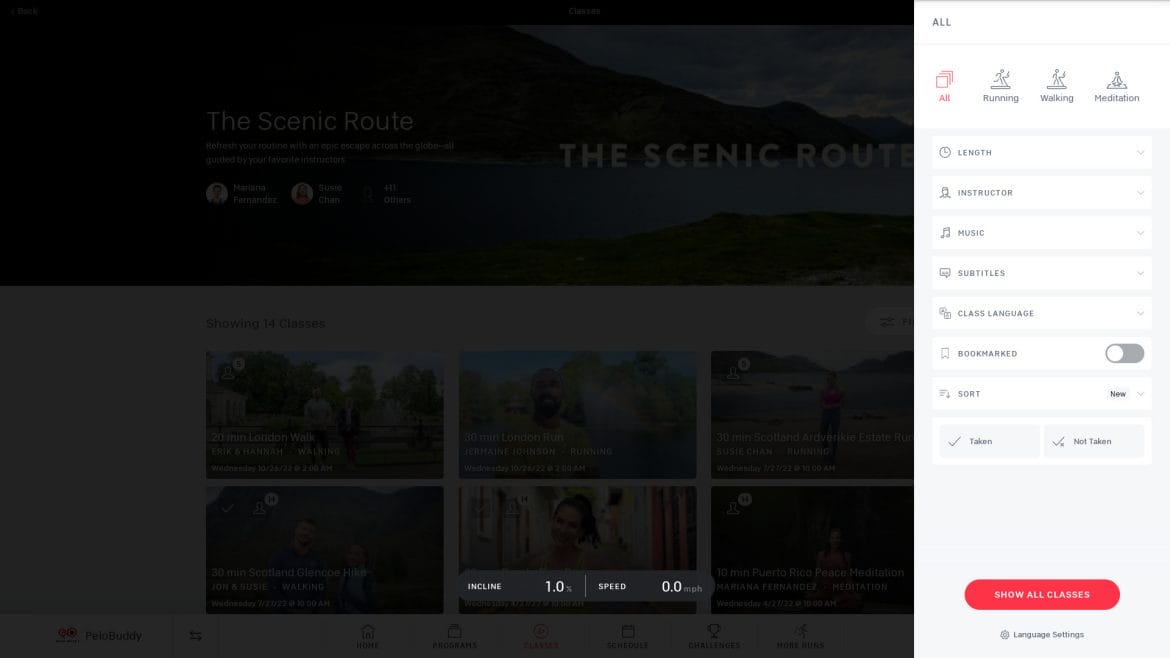 Note that as of publishing time, the filtering option is not available on every single collection, but you can find it for many of them.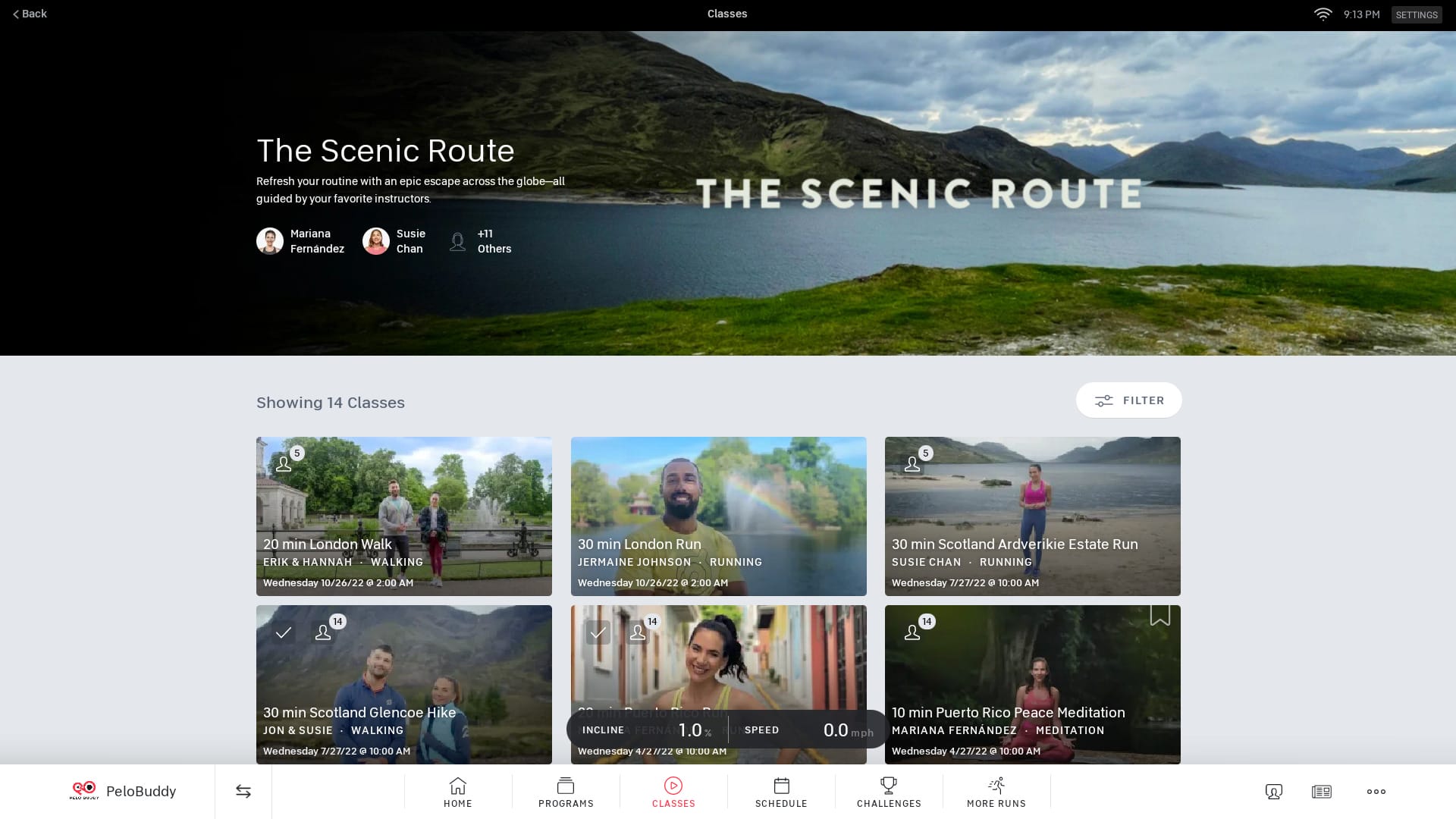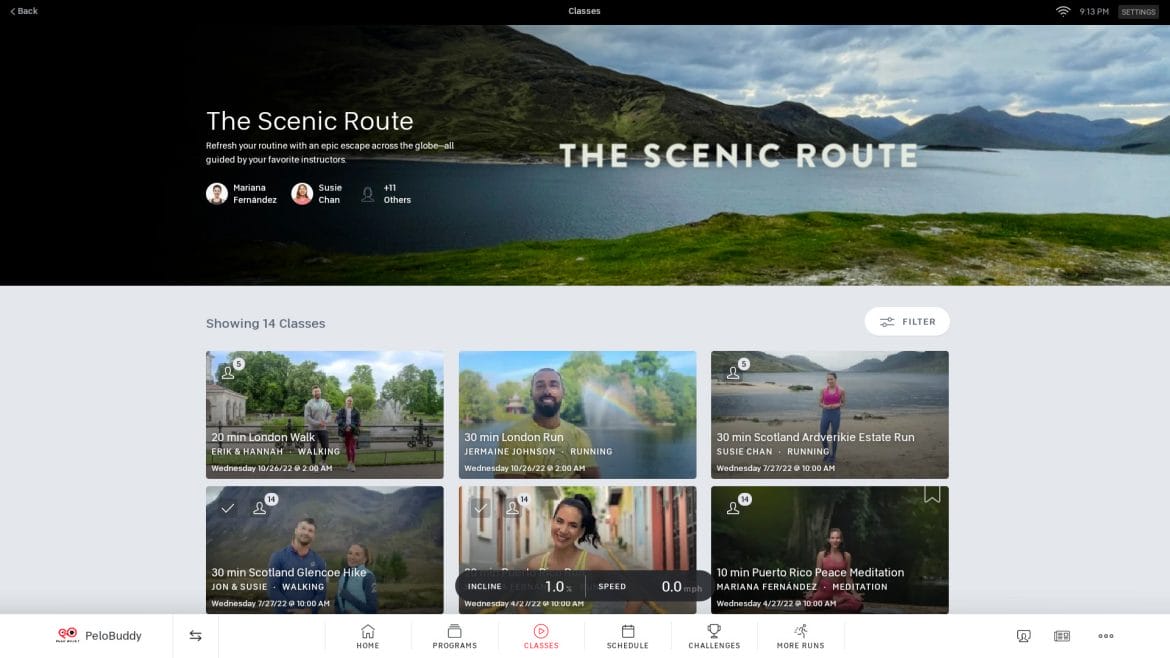 Though we cannot say for sure, we anticipate this collection filtering feature will eventually make its way to the app and the web browser.
Will this new feature potentially be useful to you as you select your workouts?
---
Want to be sure to never miss any Peloton news? Sign up for our newsletter and get all the latest Peloton updates & Peloton rumors sent directly to your inbox.