Select Peloton accessories have been popping up at TJ Maxx, Marshalls, and Sierra (formerly Sierra Trading Post), three popular department stores. Members have reported seeing water bottles, workout mats, light weights, resistance bands, yoga straps, and all sizes & weights of Peloton's dumbbell weights in the stores.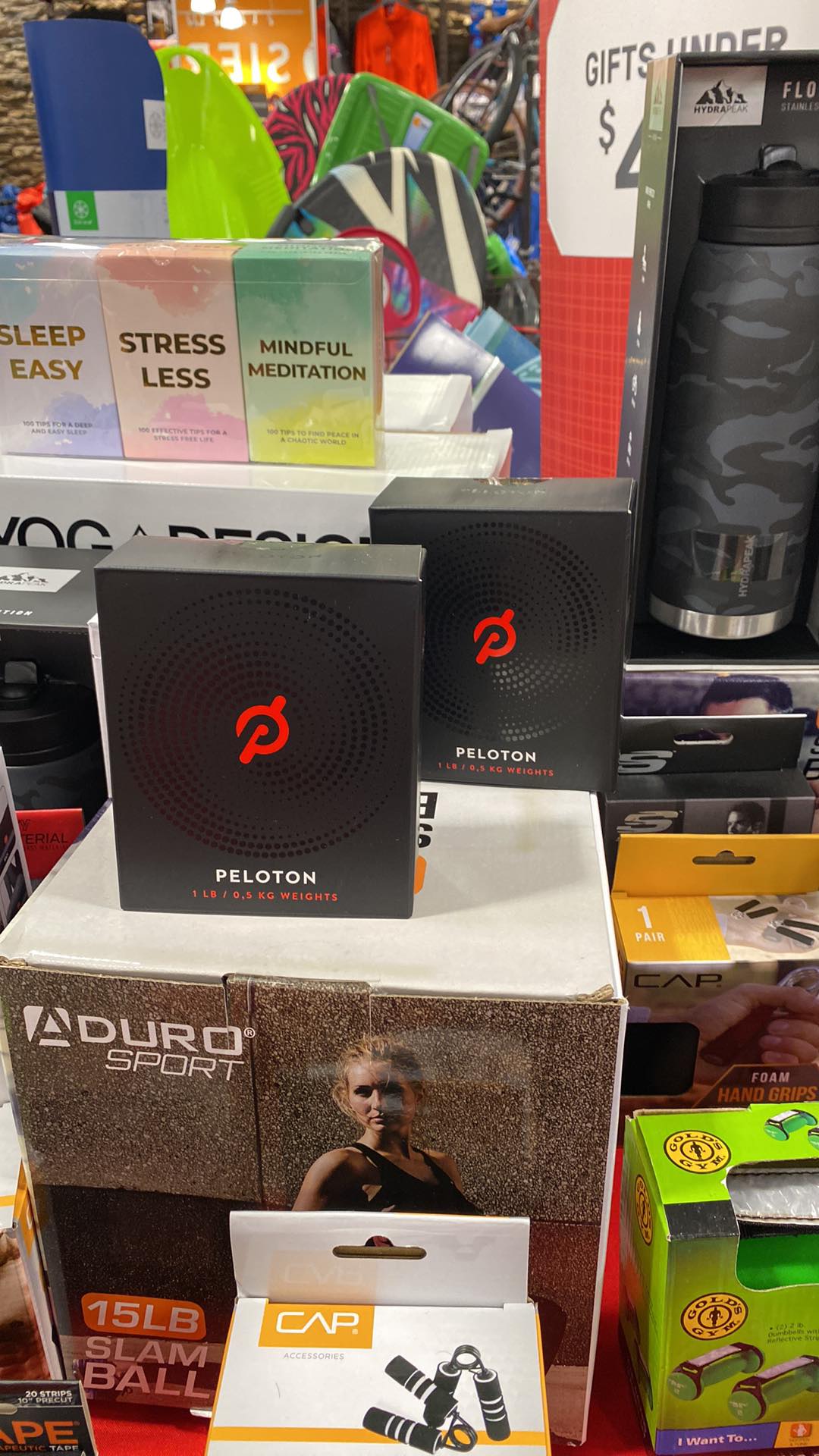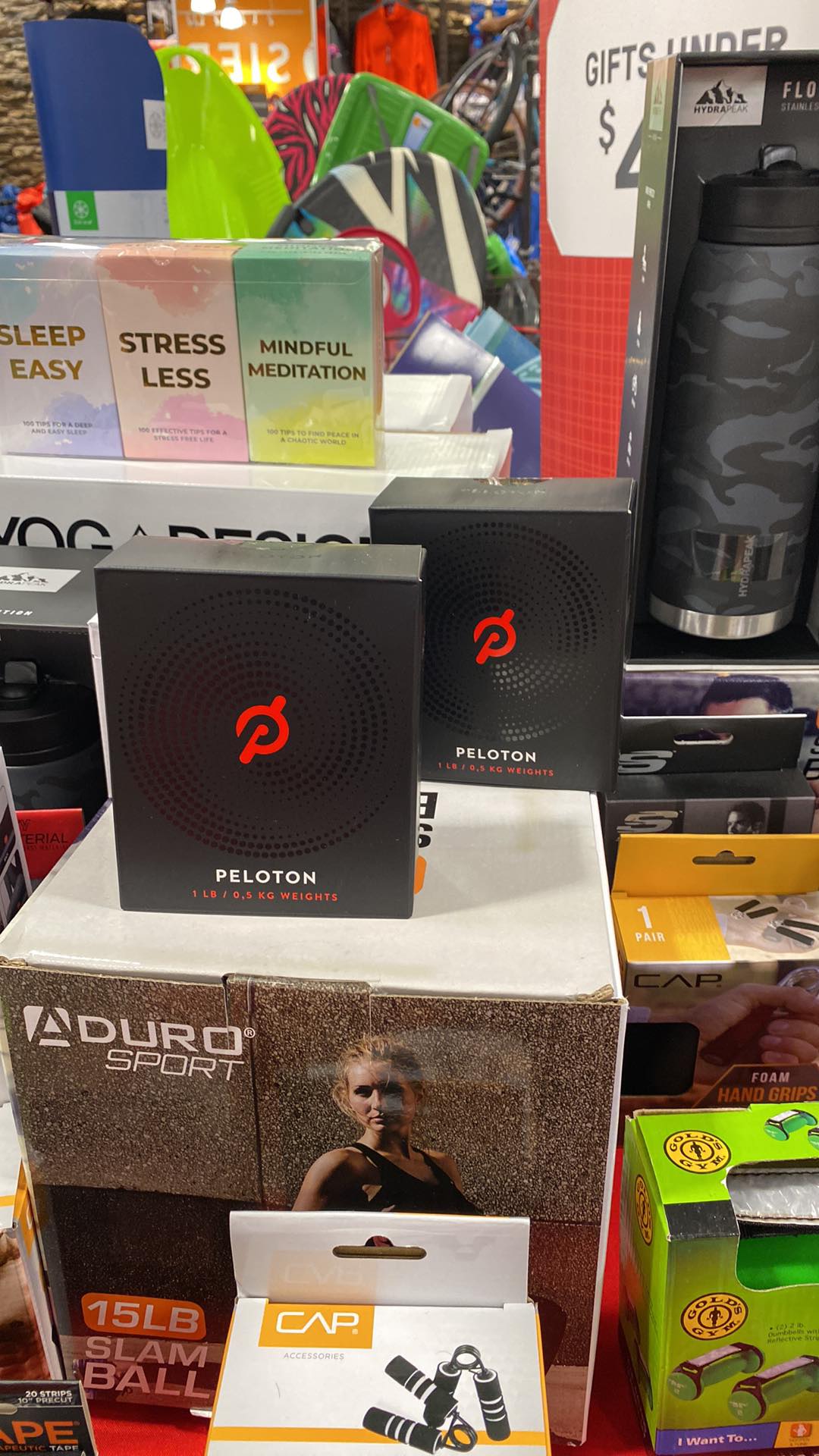 Sierra, TJ Maxx, and Marshalls are all owned by the same parent company, TJX.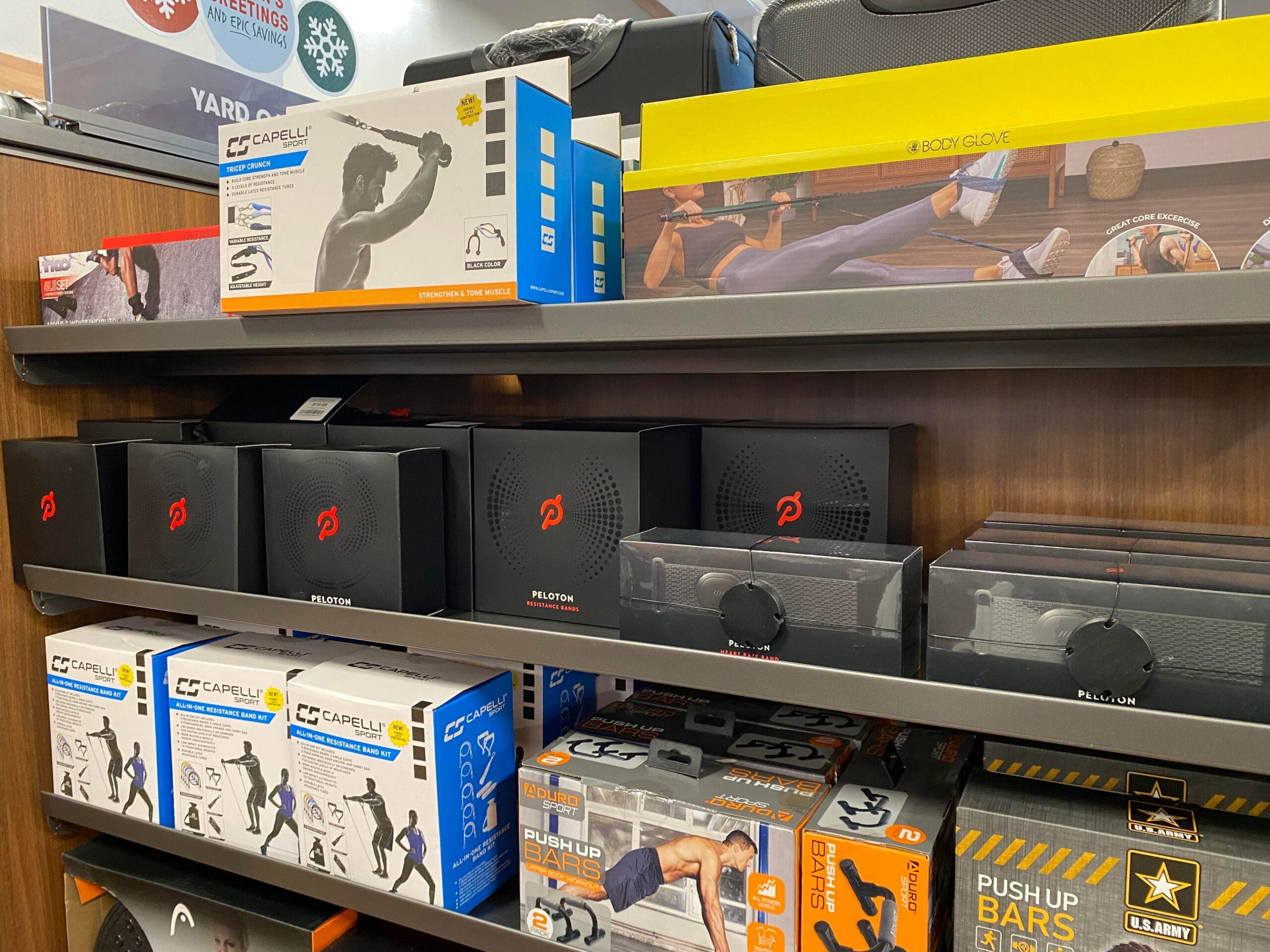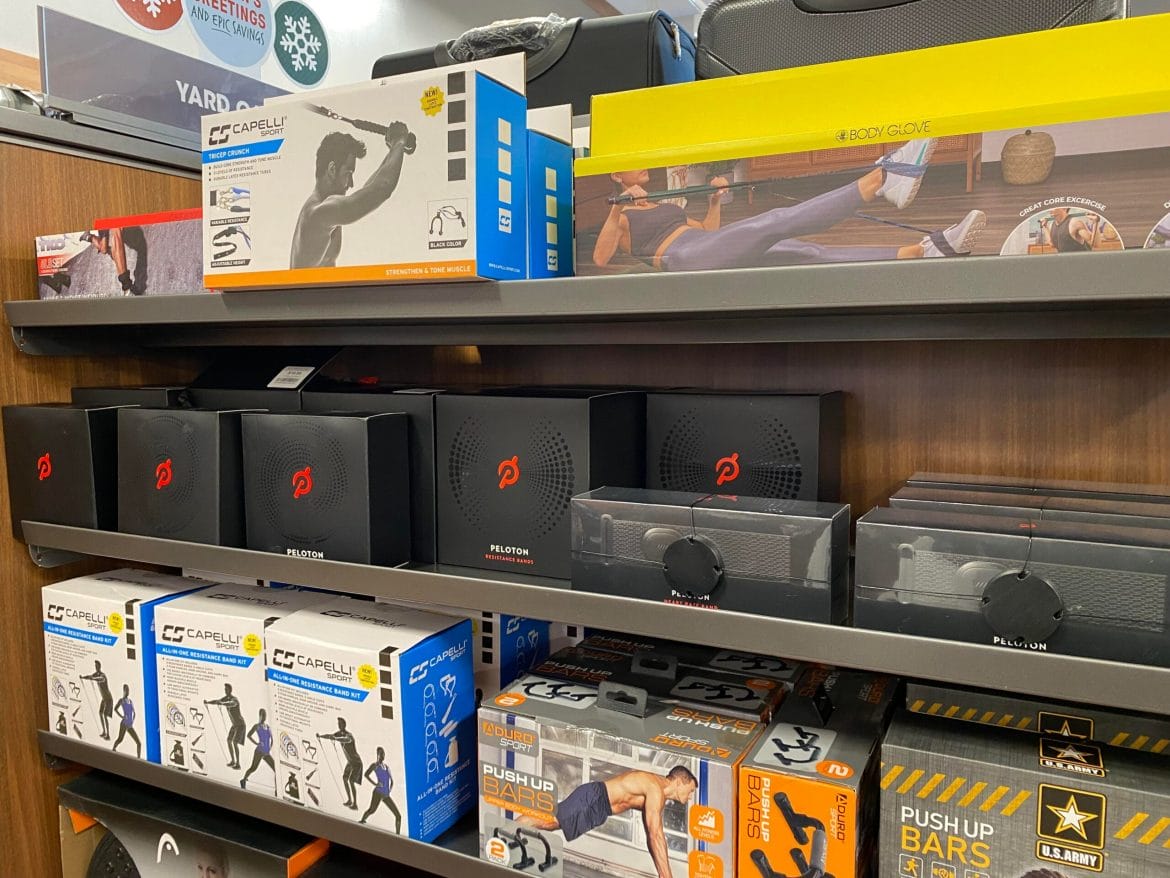 Peloton has not put out any press releases promoting partnerships with these companies – so this is potentially just a way for Peloton to quietly offload some of their excess inventory of accessories.
For example, the water bottle offered at TJ Maxx is the same product that Peloton was selling for just $1 to new email sign-ups earlier this year.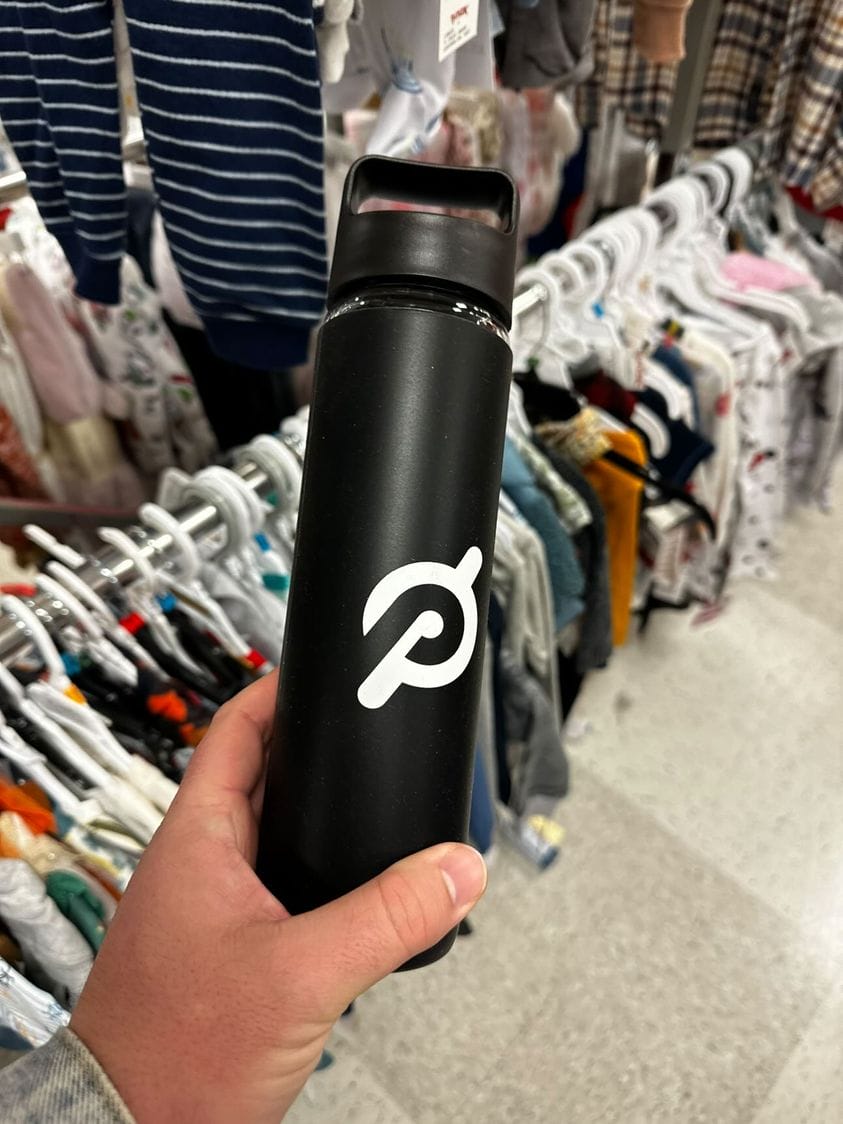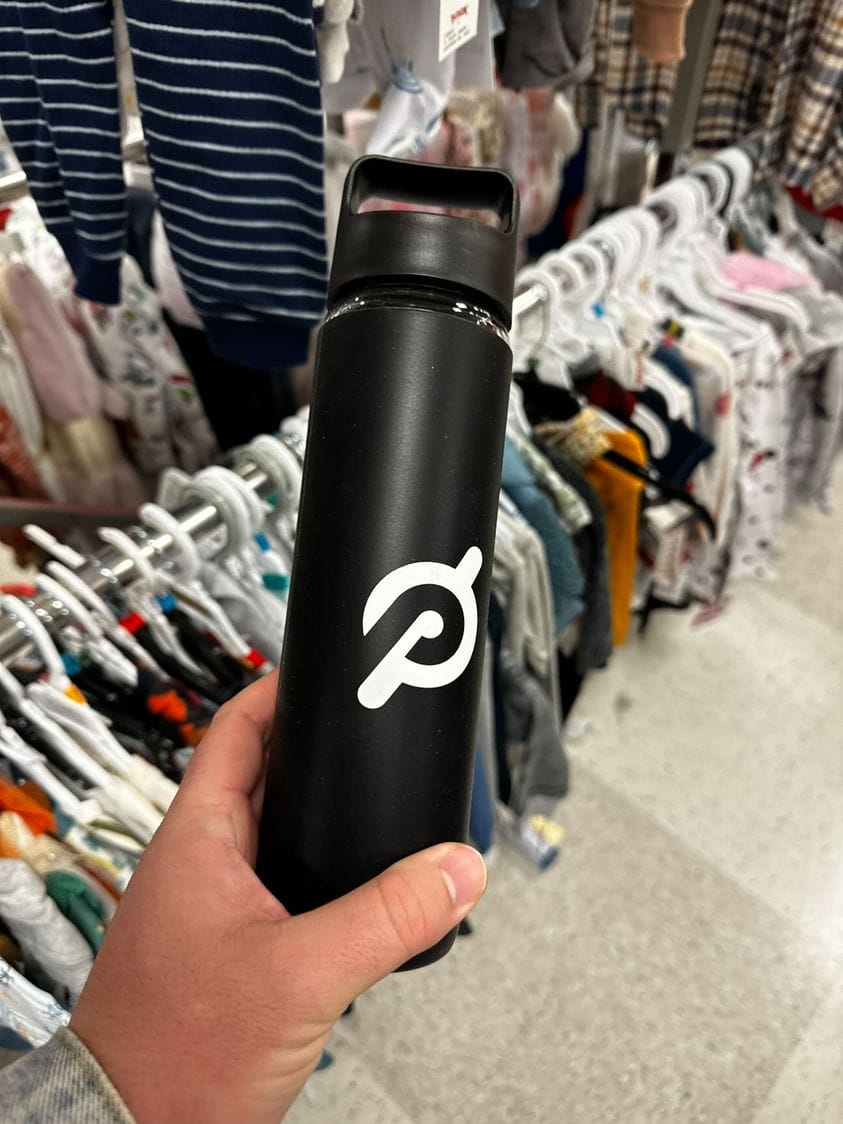 Peloton did recently add select accessories that had historically only been available on the main Peloton website to the apparel store. This is especially notable because it means that members can now use their referral credits on these items, which was not a possibility previously. You can read more in our recent overview article.
Have you seen Peloton accessory items at Sierra or TJ Maxx stores in your area?
---
Want to be sure to never miss any Peloton news? Sign up for our newsletter and get all the latest Peloton updates & Peloton rumors sent directly to your inbox.