Update – As of November 25th, this offer is no longer available.
Peloton is offering new users who sign up for their email list in the US a Peloton-branded water bottle for just $1. There is a new sign-up form at the bottom of every page on the Peloton USA website.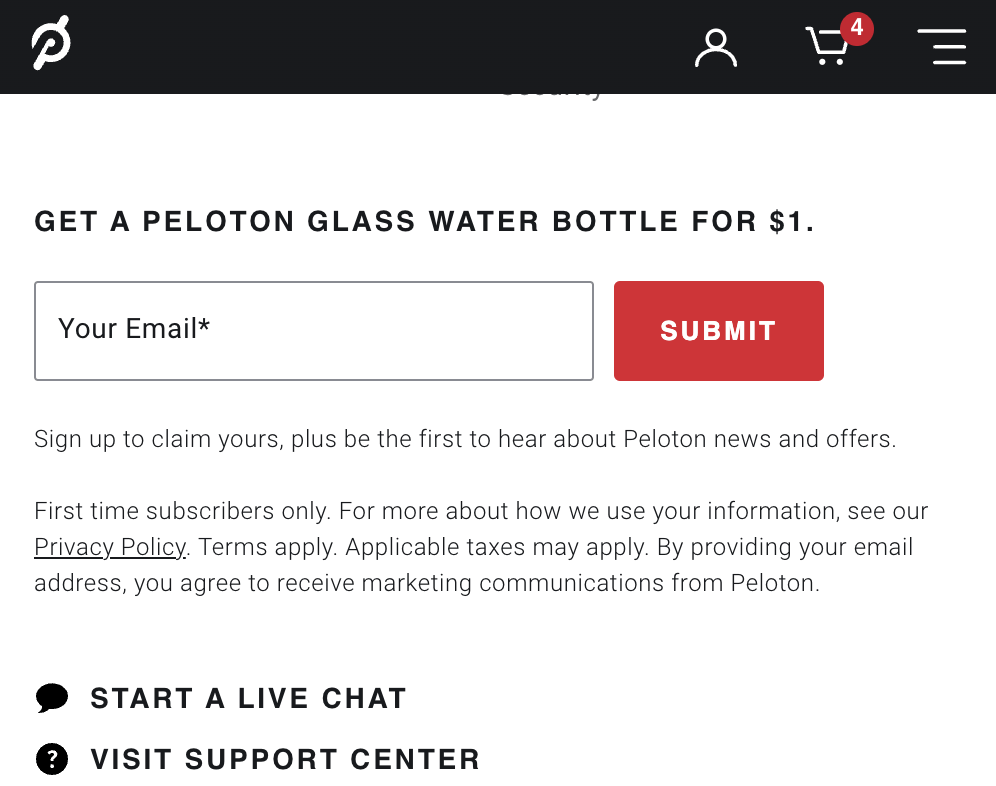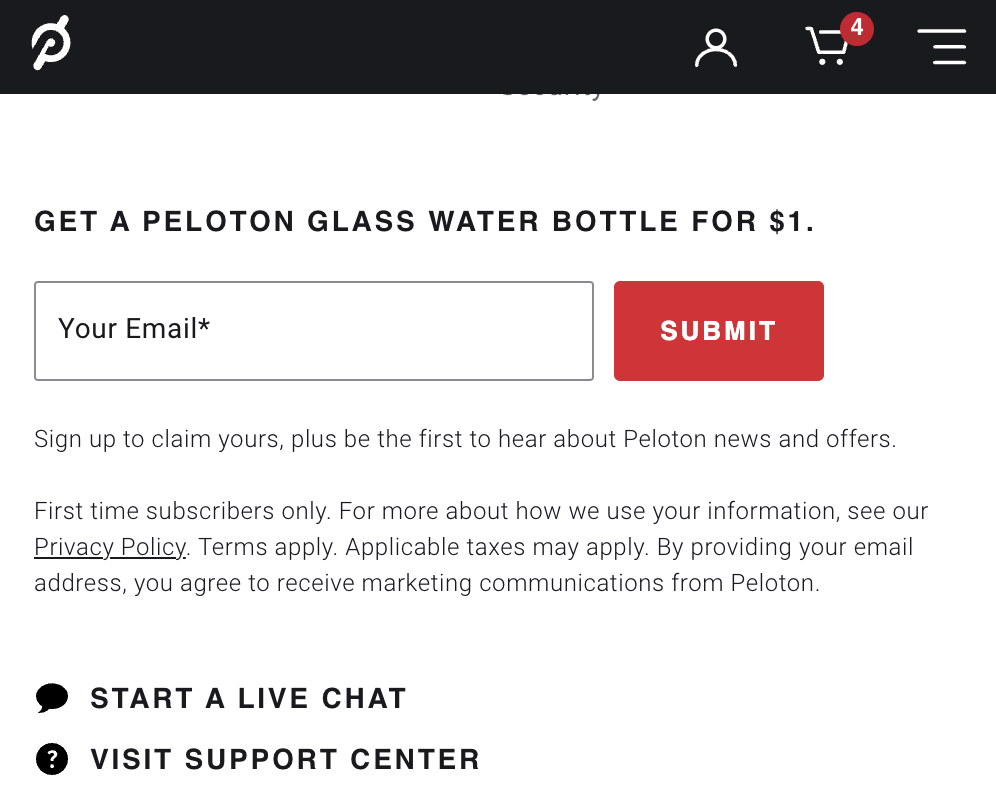 Users will need to enter their email address and click the "submit" button. Approximately 24-48 hours later you'll receive an email containing two unique coupon codes: one for the water bottle, and one for free shipping.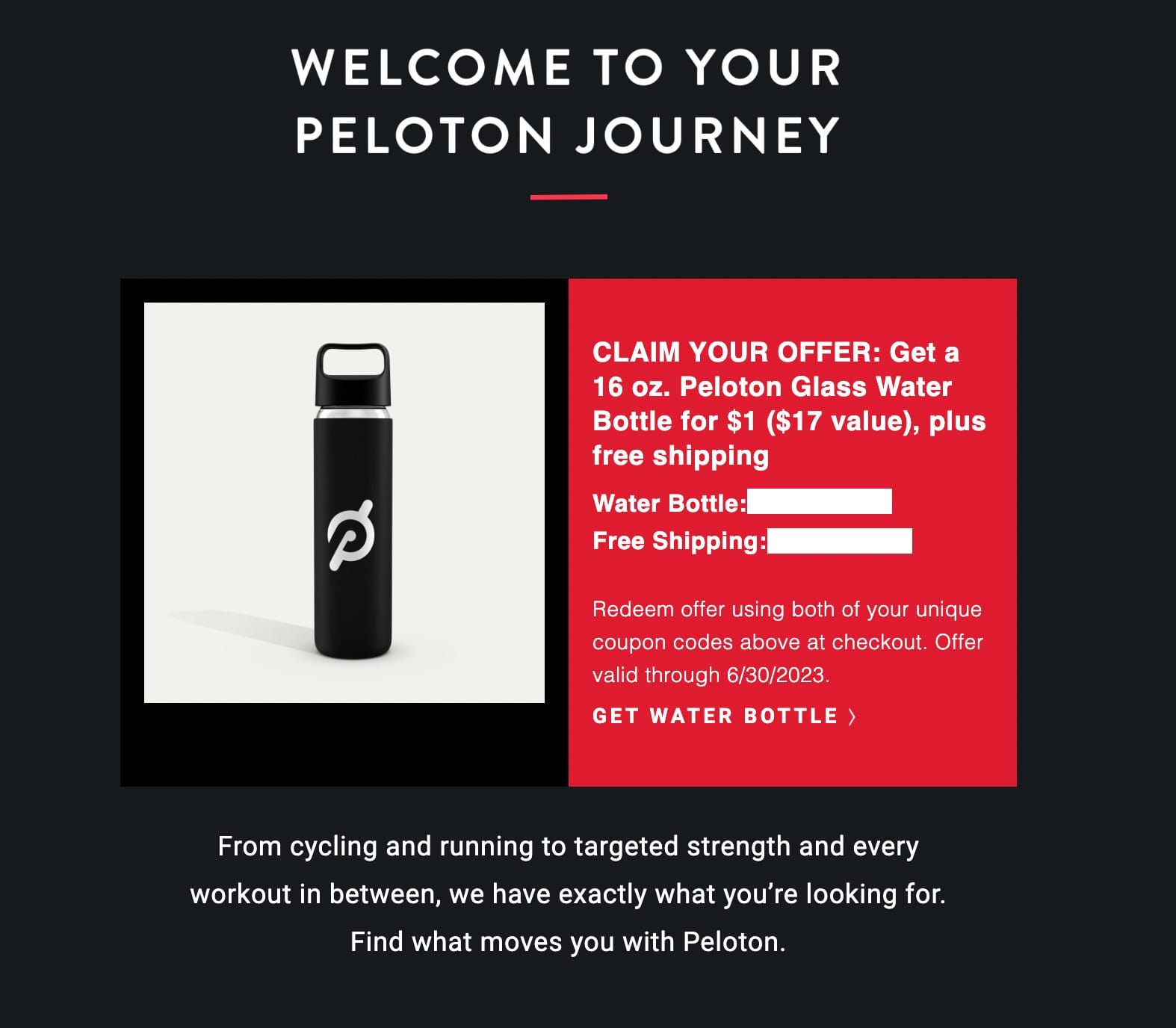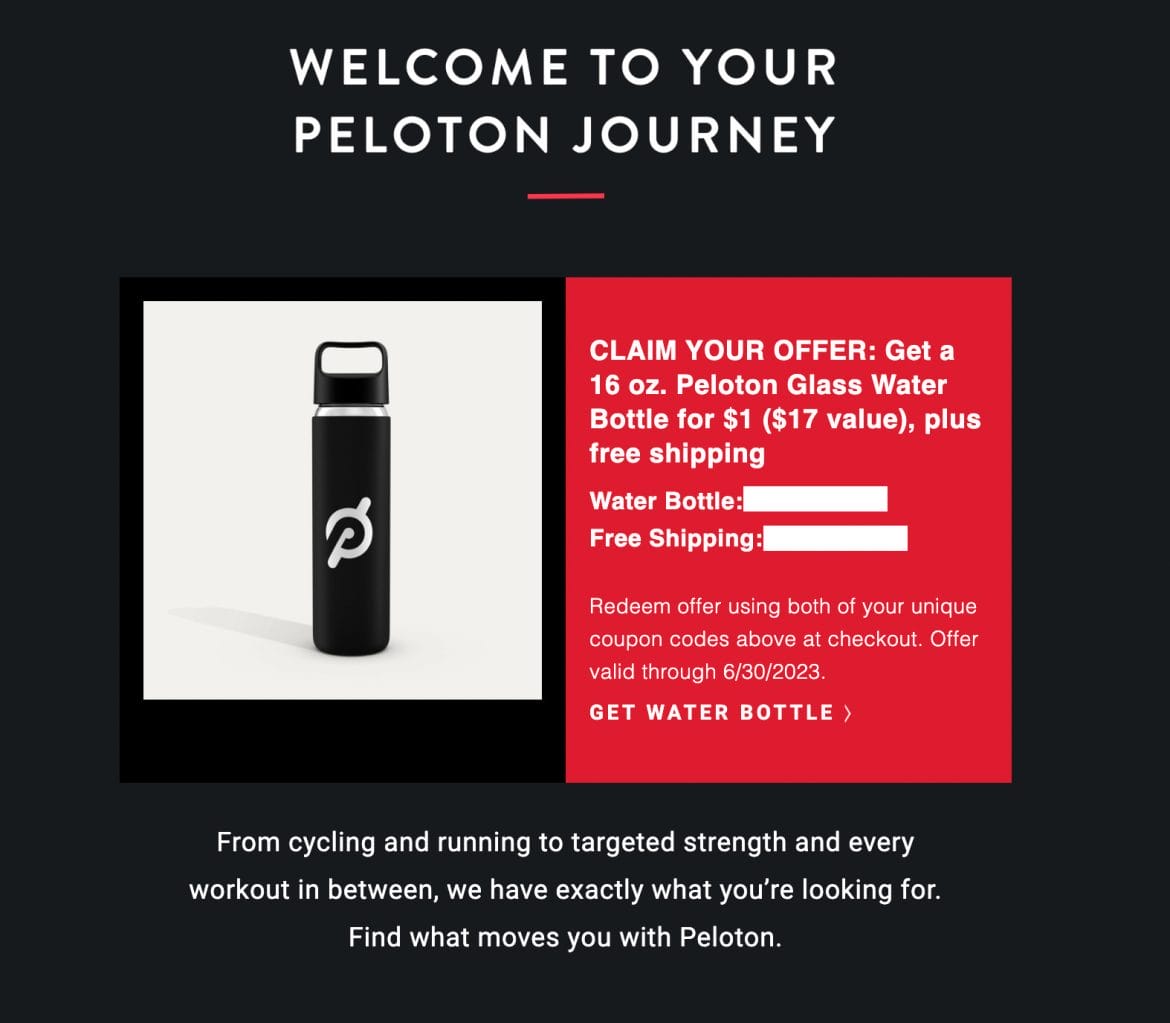 The product is the Peloton Glass Water Bottle, which retails for $17, holds 16 ounces of liquid, and has a non-slip grip.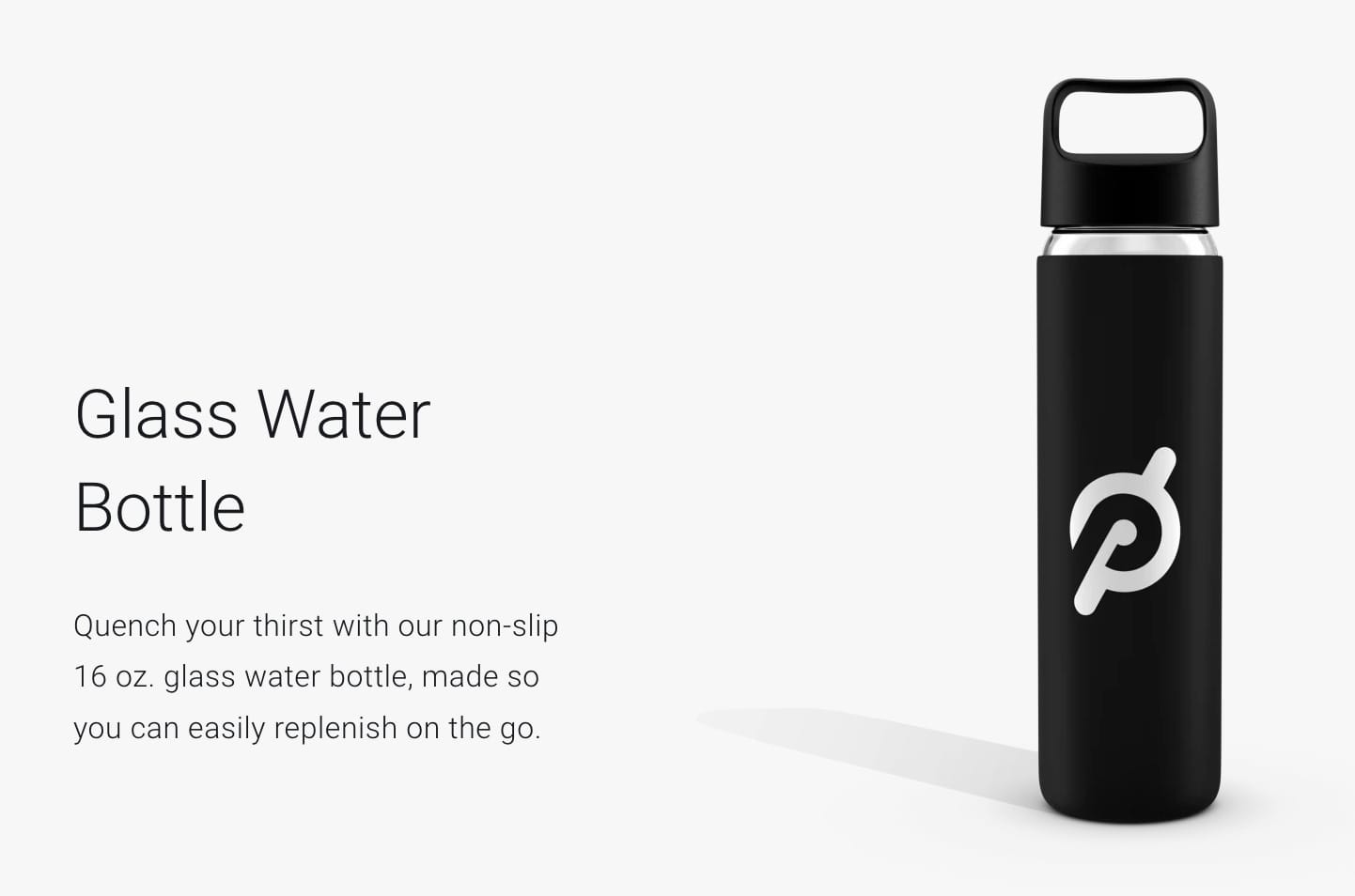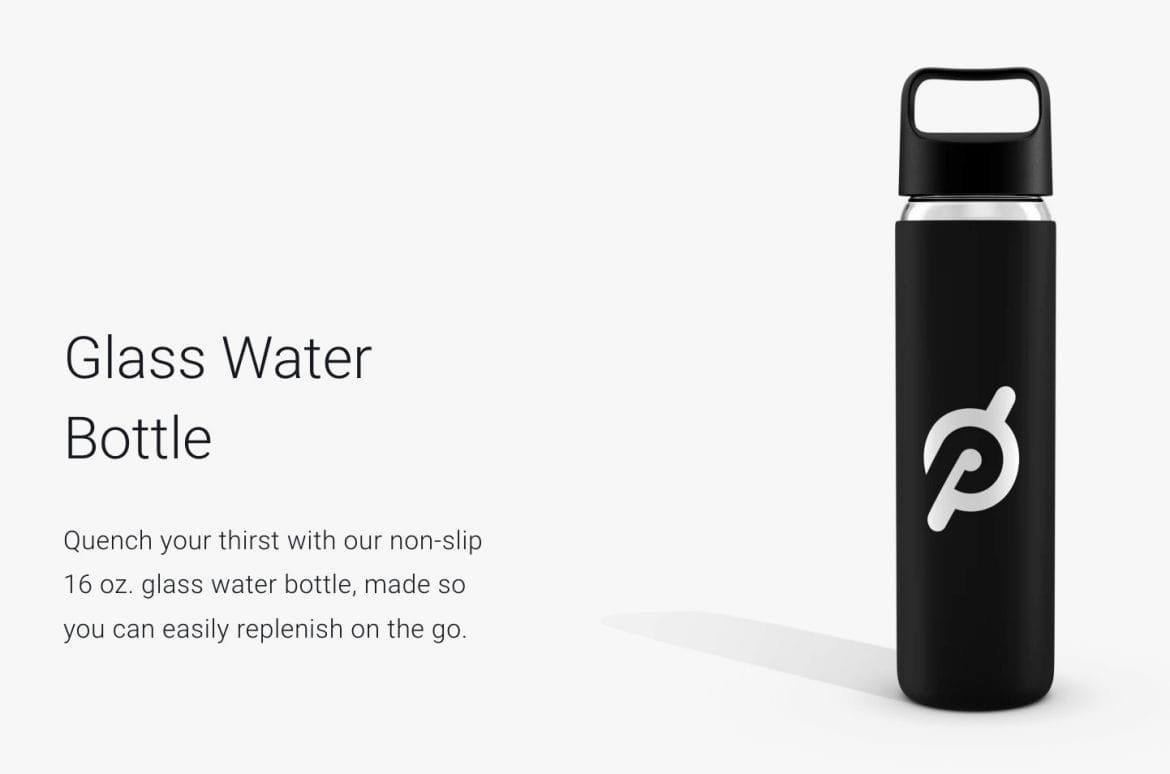 The offer allows users to purchase the water bottle for just $1 and is valid through June 23, 2023 (and includes shipping at that price). The offer will only work for emails that are not currently on Peloton's distribution list.
Just last week we shared that certain accessories may be making their way to the Peloton Apparel site, meaning that members could use referral rewards on such items. The Glass Water Bottle is one of the items that could potentially become available on the Apparel site. You can read more details in our recent article.
---
Want to be sure to never miss any Peloton news? Sign up for our newsletter and get all the latest Peloton updates & Peloton rumors sent directly to your inbox.