If you've been thinking that a Peloton Tread might be the solution to your self-isolation cabin fever, you may be out of luck. In response to the current pandemic, Peloton has suspended delivery of all Treads as of March 18, 2020. Peloton will issue full refunds to anyone with outstanding orders and those who had their orders canceled will get first dibs when the Treads are back on the market. They have updated the website to pause new orders as well.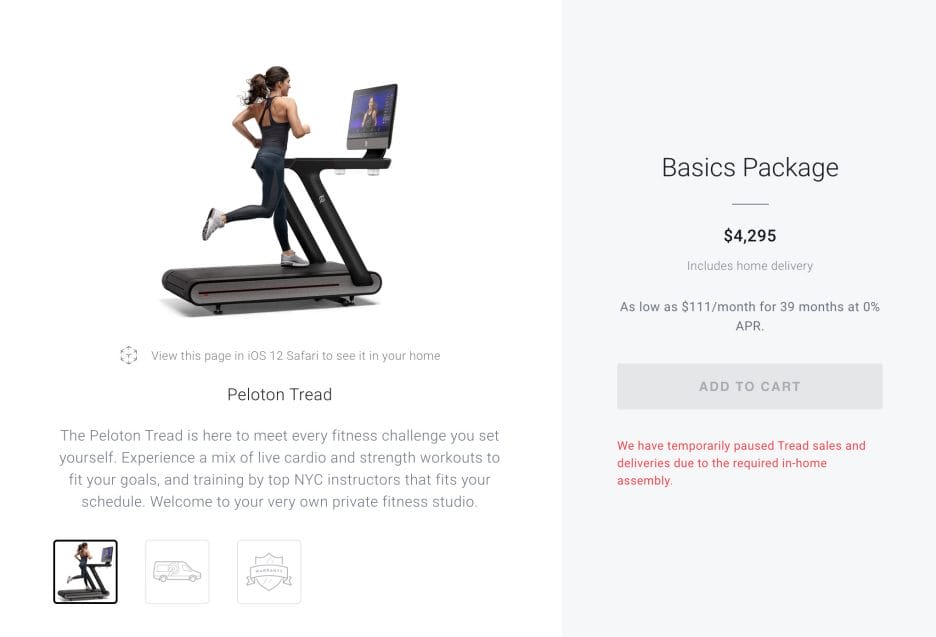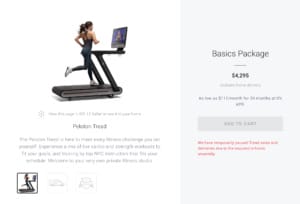 Luckily, Peloton is still delivering & selling bikes, though the delivery process has changed. All bikes are being left at the entrance of your home or apartment unit to avoid extended interpersonal contact with the delivery staff. This is not possible for Tread deliveries because the Treads are heavier and the on-site installation is more complicated.
Peloton has also ensured that delivery vans are well stocked with sanitizing wipes and that the teams are wiping the vans down at the end of each day.
Other measures Peloton has taken in response to the virus include limiting the number of in-studio classes per day and extending free trials of the digital app to 90 days. Based on New York Governor Andrew Cuomo's order today that all non-essential employees stay home from work, it is likely that all live classes from the New York studio will be canceled for the next few weeks. These new restrictions have put a damper on the opening of Peloton's new Hudson Yards studio, which have been open for less than a week.
---
Want to be sure to never miss any Peloton news? Sign up for our newsletter and get all the latest Peloton updates & Peloton rumors sent directly to your inbox.