A highly requested feature from Peloton Guide users has made its way to the Android App: the ability to filter the strength library by Guide classes. Until now, the ability to see which classes were Guide-compatible has only been available on the Guide itself.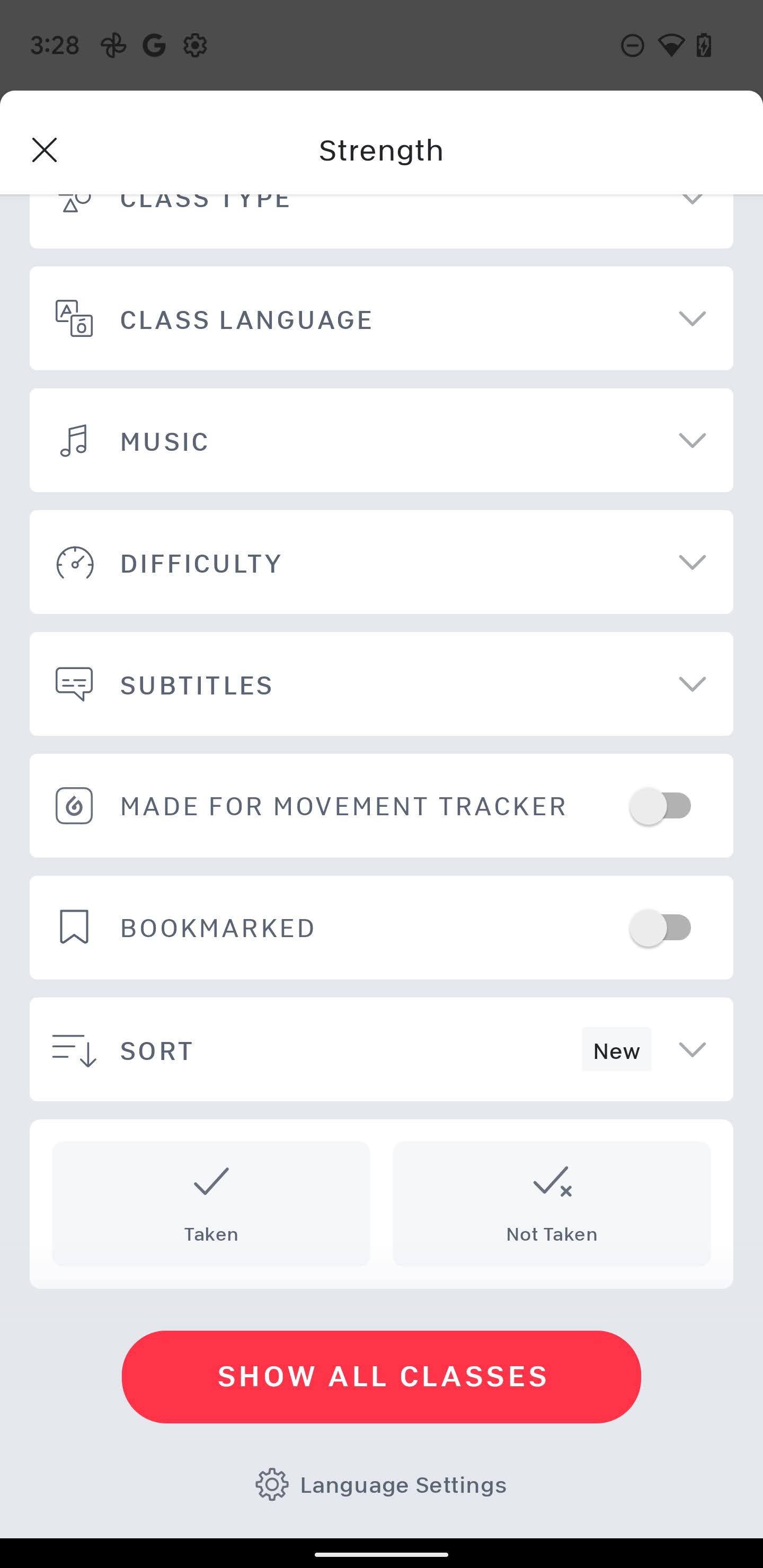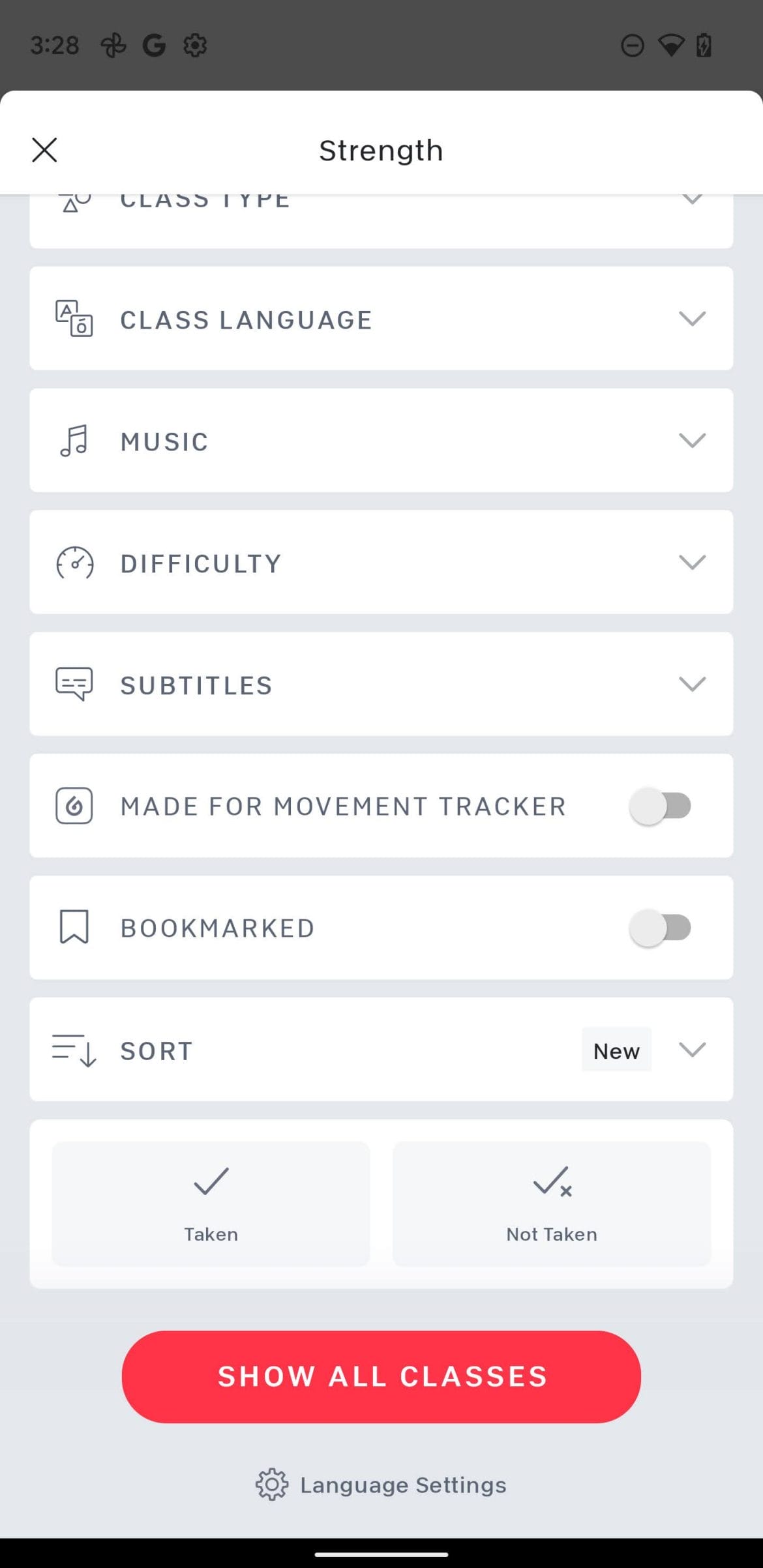 Android App users should now see a new filtering option when viewing strength classes: "Made for Movement Tracker." Swiping this button will allow members to see Guide-compatible classes and will hide any strength content that does not have the movement tracker feature.
The reason this has been such a highly requested feature from Guide users is because not all new Peloton strength classes are movement tracker-compatible – only certain classes. If you're a Guide user and want to make sure you're taking a class that will work with the movement tracker feature, the only way to do so is via the Guide itself (unless you're an Android App user and have received this latest update).
For example, below is a screenshot of the movement tracker filter selected on the Android App. There are four classes shown (at least partly): classes with Andy Speer, Callie Gullickson, Logan Aldridge, and Robin Arzón. Unselecting the movement tracker filter to display all strength classes would bring up two additional classes that took place within that time frame of selected classes: classes with Matty Maggiacomo and Adrian Williams.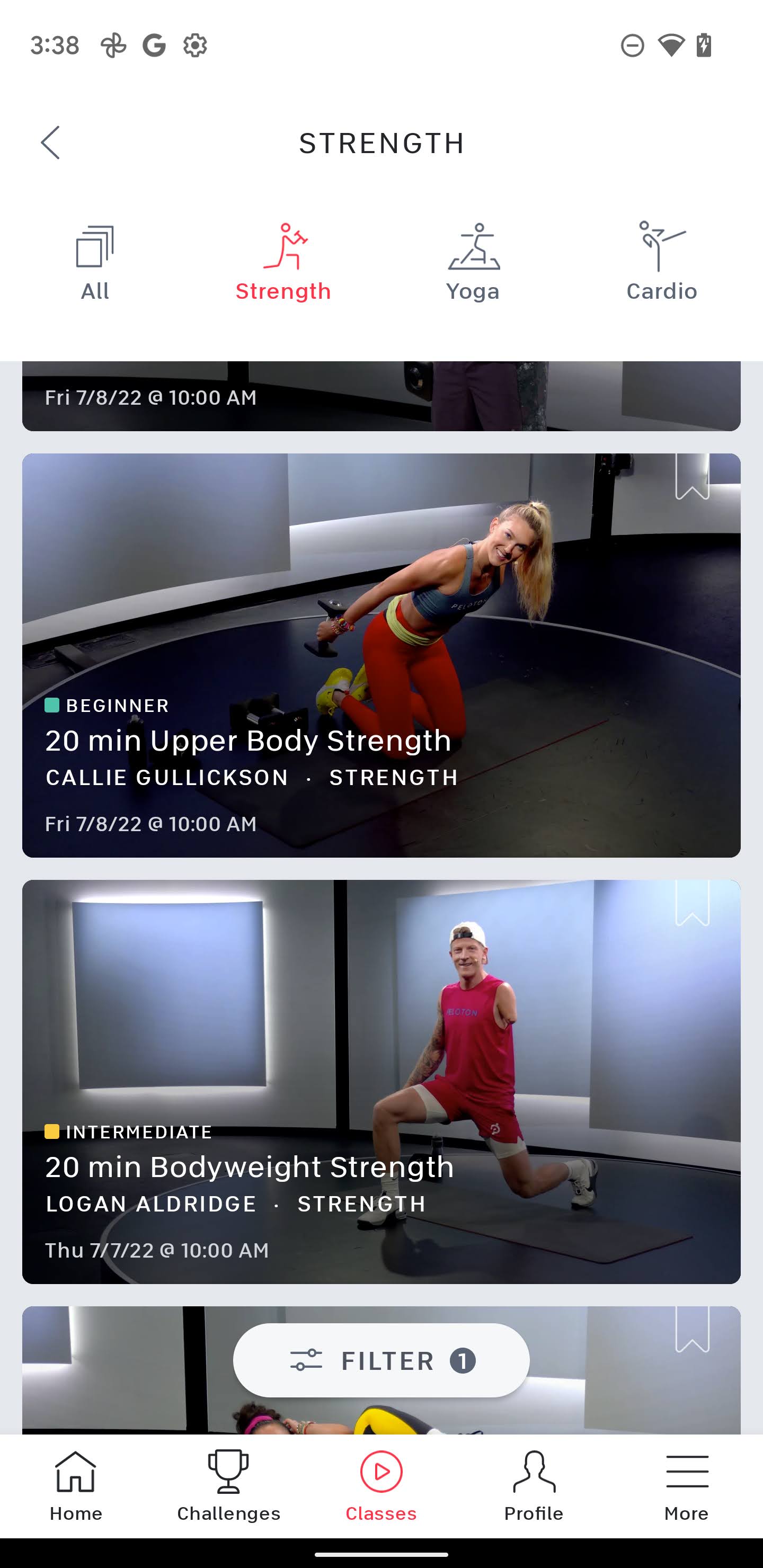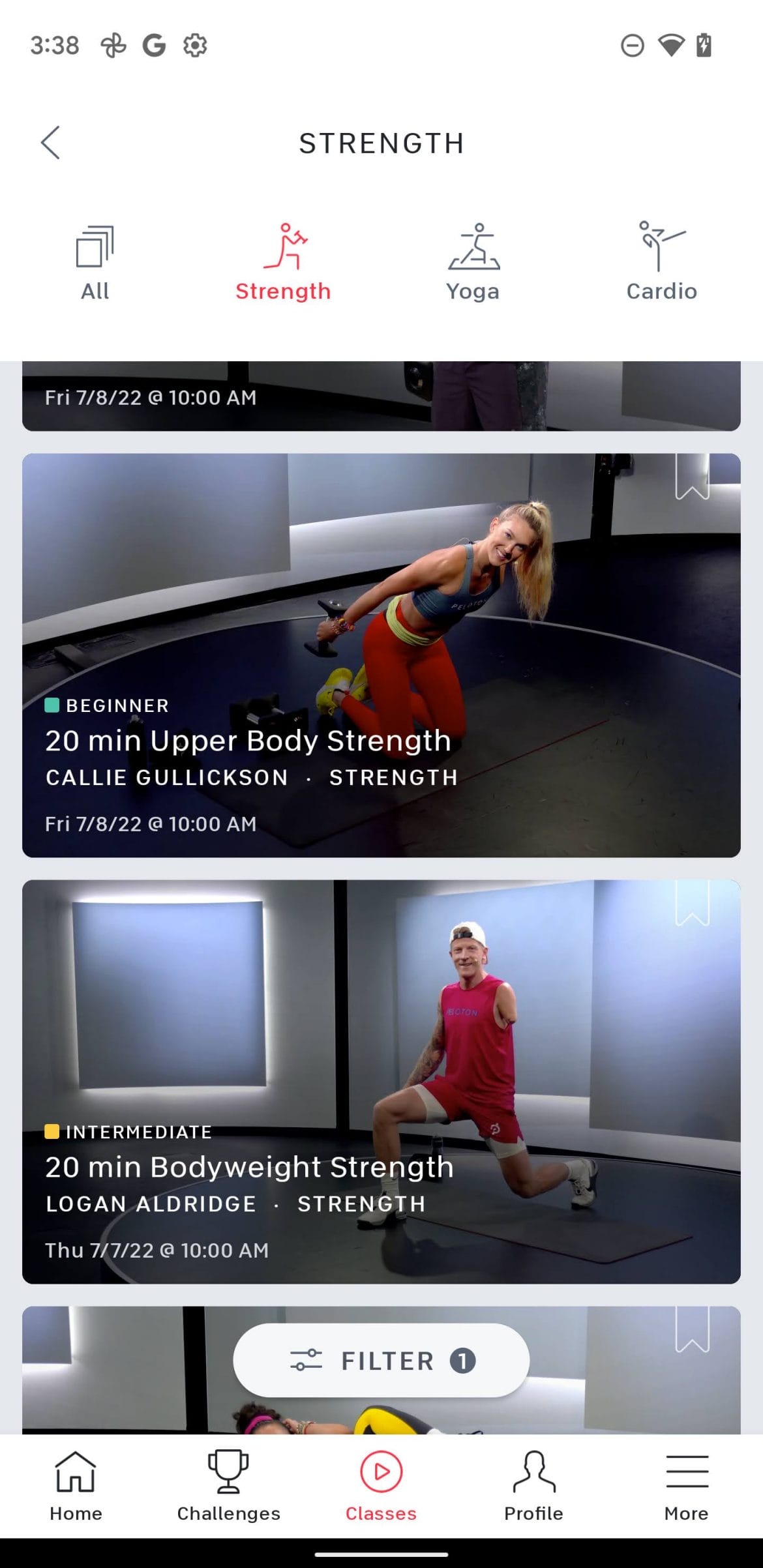 You can still take those classes on the Guide, but your movement tracker will not fill up. Making use of this new filter feature will allow you to only view classes that utilize the movement tracker.
It is unclear when this feature might make its way to the iOS App and the Peloton web browser. If you're a Guide user, would this new feature be helpful to you?
---
Want to be sure to never miss any Peloton news? Sign up for our newsletter and get all the latest Peloton updates & Peloton rumors sent directly to your inbox.