Last month, Peloton launched a new YouTube series called "On The Leaderboard with Peloton". This series has Peloton instructors interviewing various celebrities who are also members, all while being led through a short personalized class. So far the series has featured Usain Bolt & Joe Jonas, along with Olivia Amato and Jess Sims.
Until now, the only way to watch has been through Peloton's YouTube series.
That has changed today, as Peloton has added both On the Leaderboard episodes as new Peloton classes.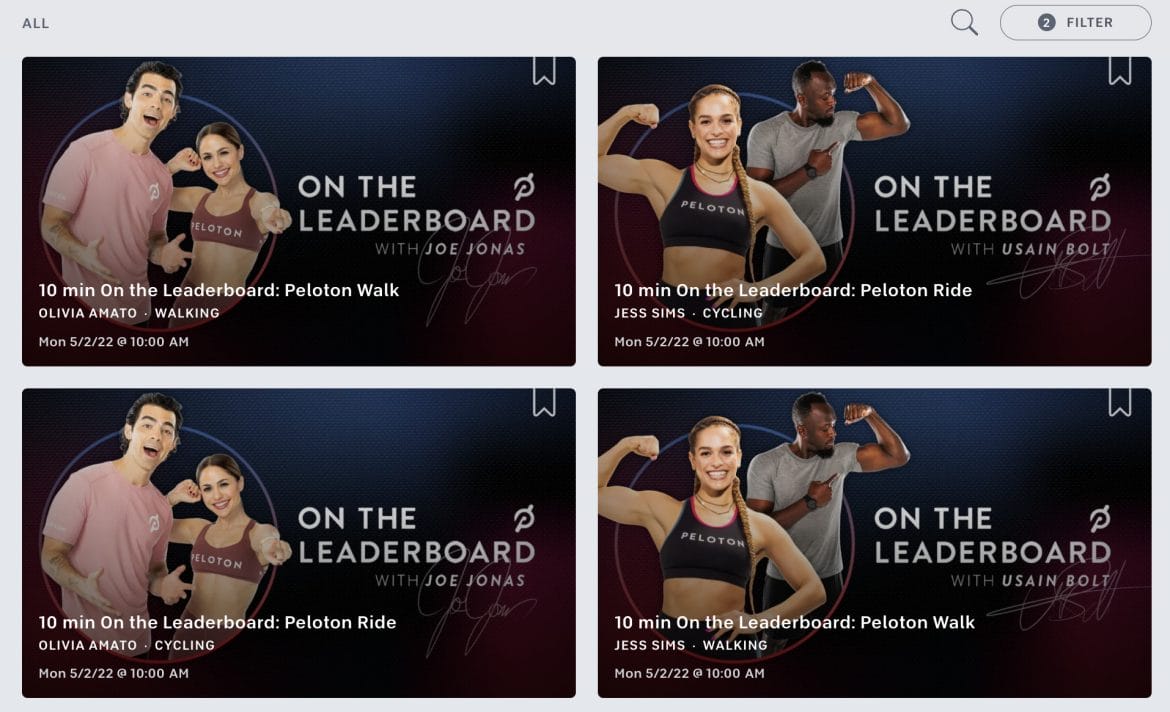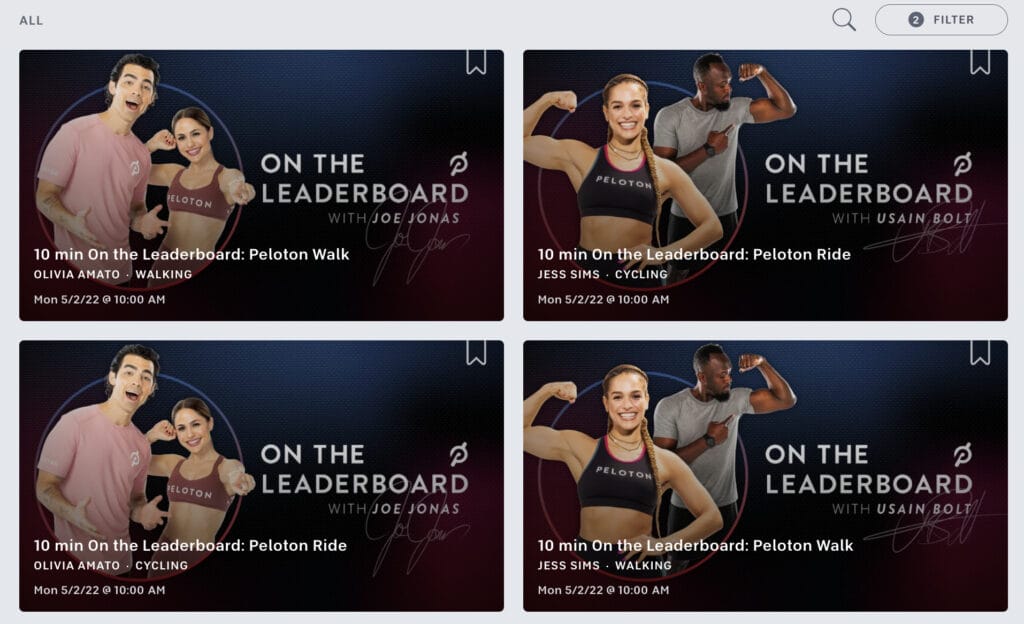 As a bonus – Peloton has actually added them as both a ride, and a walk. The classes are exactly the same, so they are duplicate classes. But this means that both Bike & Tread owners should be able to take the classes – which wouldn't be possible if they were only rides, or only walks.
Peloton has taken a similar approach with their "Fitness Flipped" podcast they launched earlier this year. While it's available on all podcast Platforms, Peloton also makes the longer weekly episodes available as walking classes through the Peloton app. However, Fitness Flipped is only available as a walk, while these new On The Leaderboard classes are being added as both walk + runs.
Will you check out the new series now that they are available as Peloton classes?
List of Peloton's On The Leaderboard With Peloton Classes
More episodes of On The Leaderboard are expected to drop over the coming weeks, but Peloton has not yet announced who they will feature.
We will update the list above with more classes as they are added.
---
Want to be sure to never miss any Peloton news? Sign up for our newsletter and get all the latest Peloton updates & Peloton rumors sent directly to your inbox.