Peloton has quietly increased the price of their dumbbell weights – whereas previously the weights ranged in price from $45 – $95, the price of Peloton weights are now anywhere from $55 to $155.
In the last 24 hours Peloton updated the dumbbell pricing on their website, with prices increasing anywhere from 22% to 63% depending on the weight.
Below is a breakdown of the updated pricing in the US for each Peloton weight set (two weights) available for sale:
Peloton 30 lbs. weights – now $155 / was $95 (63% increase)
Peloton 25 lbs. weights – now $135 / was $85 (59% increase)
Peloton 20 lbs. weights – now $115 / was $75 (53% increase)
Peloton 15 lbs. weights – now $95 / was $65 (46% increase)
Peloton 10 lbs. weights – now $75 / was $55 (36% increase)
Peloton 5 lbs. weights – now $55 / was $45 (22% increase)
We don't have the full breakdown of before/after prices for all the other countries, but the price increase on the Peloton weights seems to be in place in all countries and markets.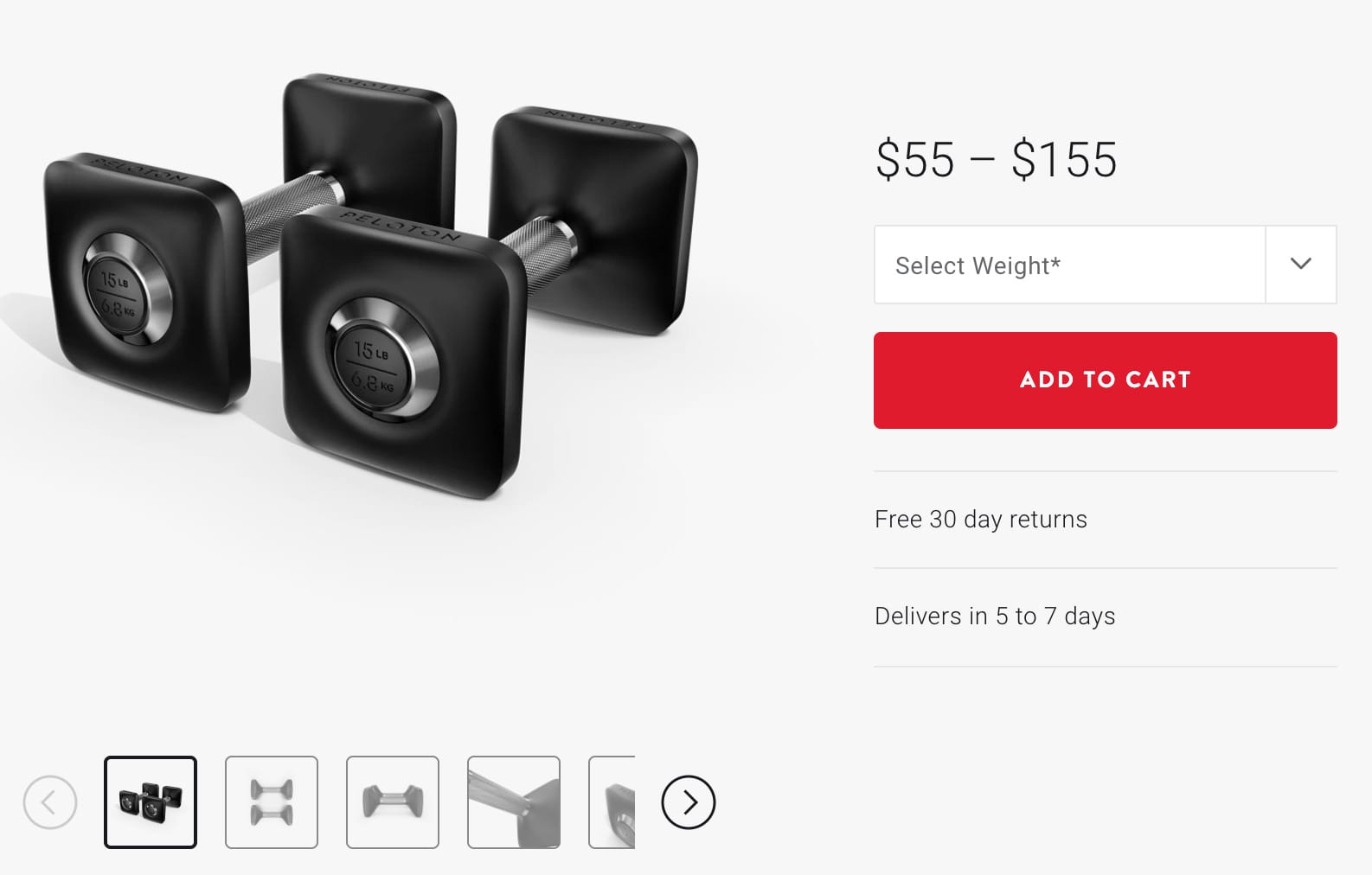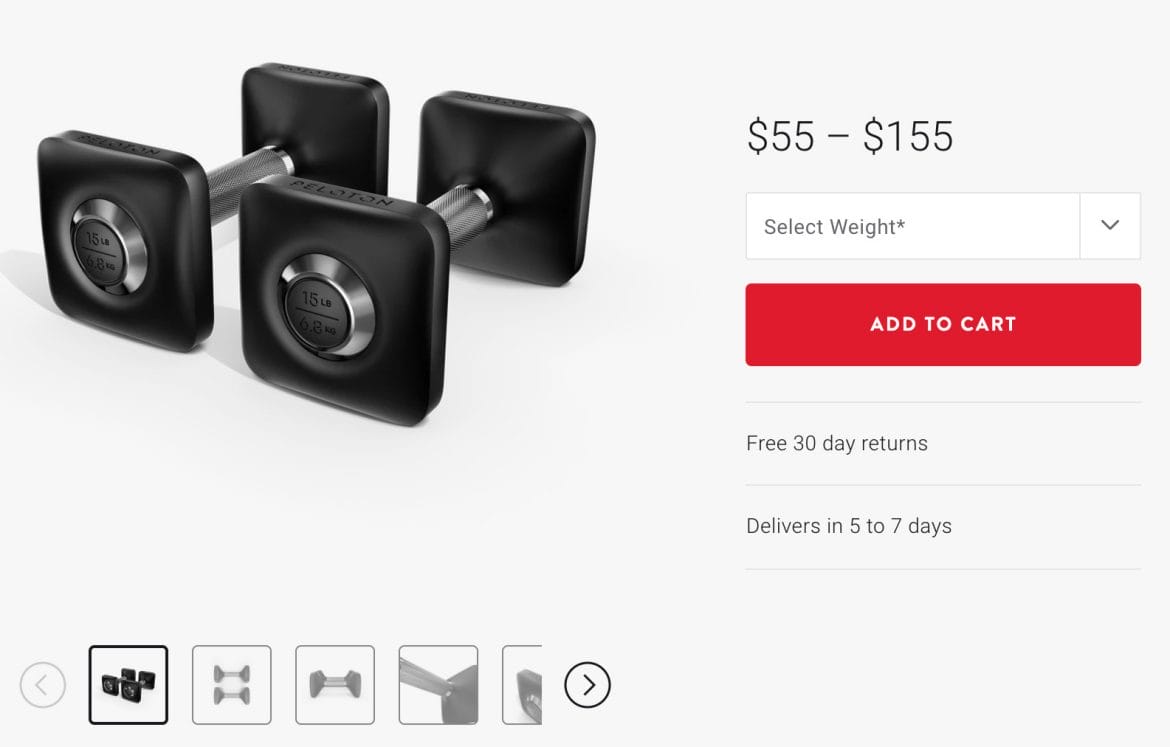 Peloton's dumbbells are made with a pair of cast iron weights on each and feature a non-slip grip. Dumbbells are used in almost all of Peloton's strength classes (outside of bodyweight strength content).
Peloton first launched their own line of dumbbells (outside of the lightweight Bike weights) when the Tread+ came out in 2018. They were out of stock for months during the pandemic when weights were in high demand.
One frequently asked question about Peloton's weights is whether when you purchase them, if you are getting a single weight, or a pair of weights. The weights sold by Peloton are sold as pairs.
Peloton has announced they will have their first connected fitness strength device available for sale later this year – the Peloton Guide.
---
Want to be sure to never miss any Peloton news? Sign up for our newsletter and get all the latest Peloton updates & Peloton rumors sent directly to your inbox.