Peloton is increasing the monthly All-Access Membership fee for hardware owners who belong to a corporate wellness program. Note that if you are an All-Access Member who is not a corporate wellness member, your monthly price is not changing.
Peloton will increase the monthly cost for corporate wellness members who own a hardware device (such as the Bike, Bike+, Tread, Tread+, Guide, or Row) to $31 per month beginning in the next pay cycle (it had previously been in the $26-$28 / month range). As a reminder, corporate wellness members (i.e. those who have signed up for Peloton through their company) can receive a discount on hardware as well as the monthly All-Access Membership that the hardware purchase requires.
Peloton raised the All-Access membership subscription fee for the first time in years in April of 2022. In the United States, the fee increased from $39/month to $44/month, resulting in a $5 increase per month. At the time, corporate wellness members were spared from this price increase.
However, corporate wellness members are now experiencing their own price change – by an increase of $5 per month. Corporate wellness members have reported receiving the below message from Peloton notifying them of the change:
Thank you for being a Peloton Member. Our Members and community are at the center of everything we do. As you may know, this past June we announced that we would be updating the consumer price of our All-Access Membership. As a result of your Corporate Wellness Benefit, your monthly All-Access Membership fee was not affected at that time. However, starting as early as January 5, 2023 your price for your All-Access Membership will change to $31 per month. We will keep working to bring you more of the content you love and the motivation that moves you.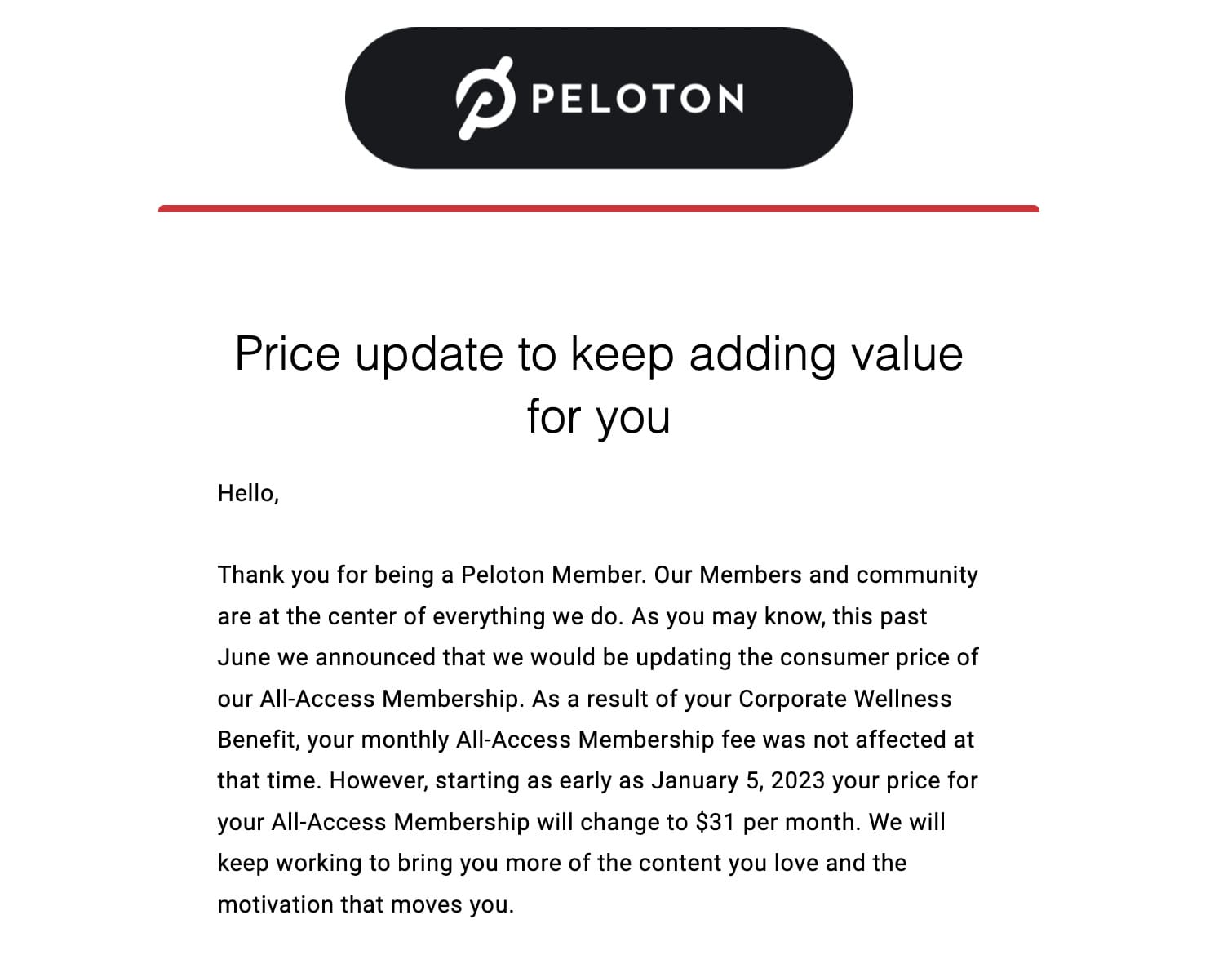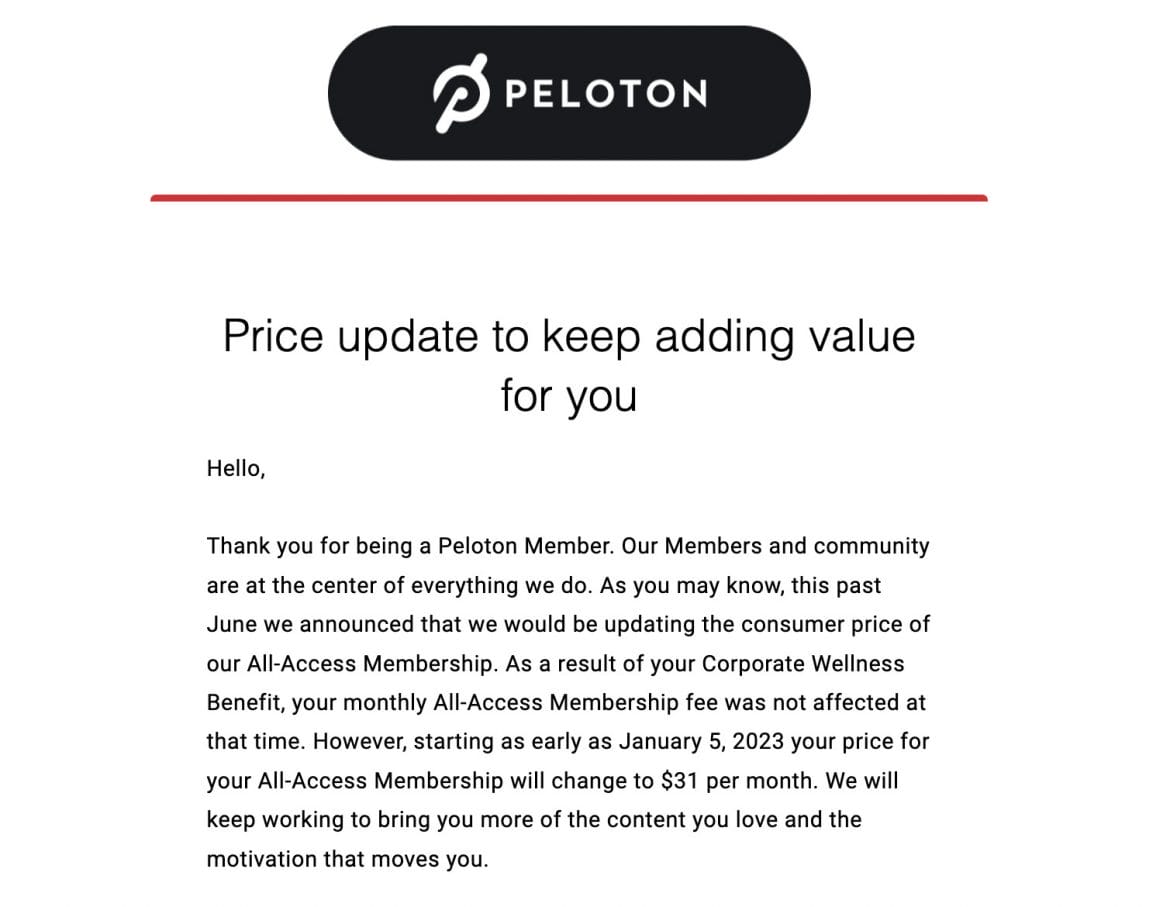 Corporate wellness members can expect to see the change reflected in their next pay cycle.
Peloton officially announced their corporate wellness program in 2021, with participants such as Accenture, Nasdaq, Sky, Samsung, and SAP. In July of 2022 they announced that 15 new companies had joined the program.
---
Want to be sure to never miss any Peloton news? Sign up for our newsletter and get all the latest Peloton updates & Peloton rumors sent directly to your inbox.