Fans of Peloton's Carnival Rides will be ecstatic to know that the party is back this year, and expanding to include a walk and a core class!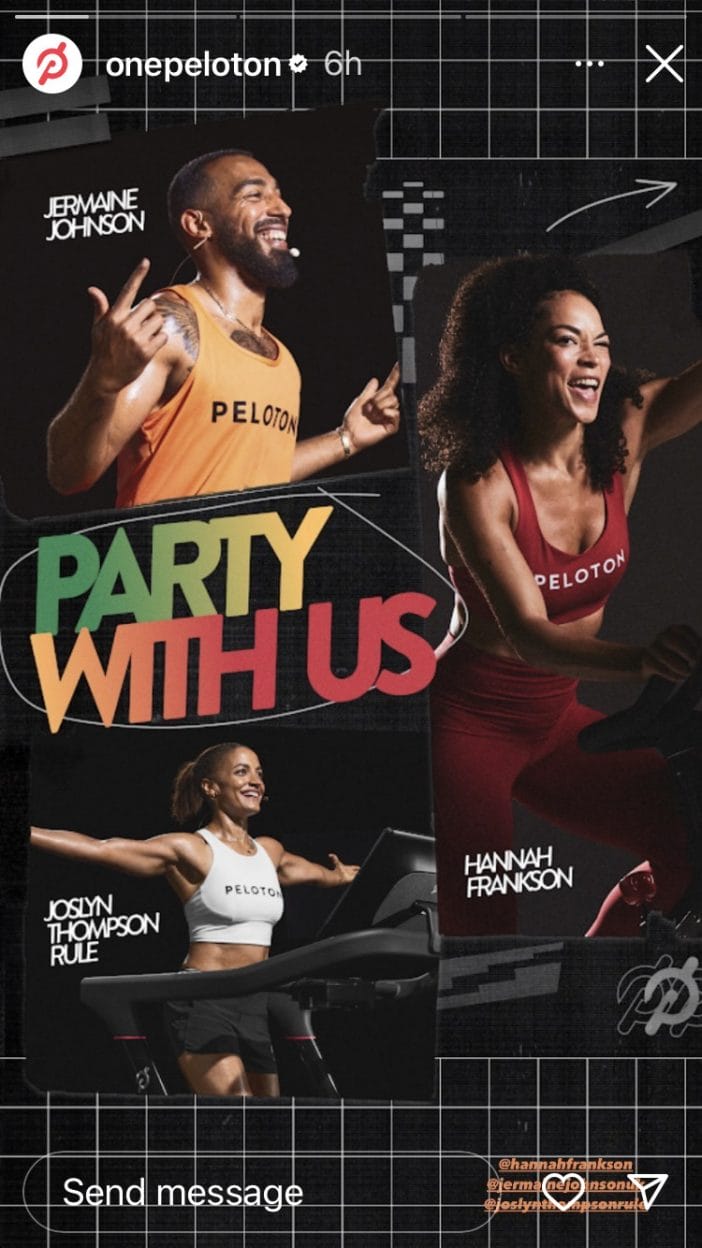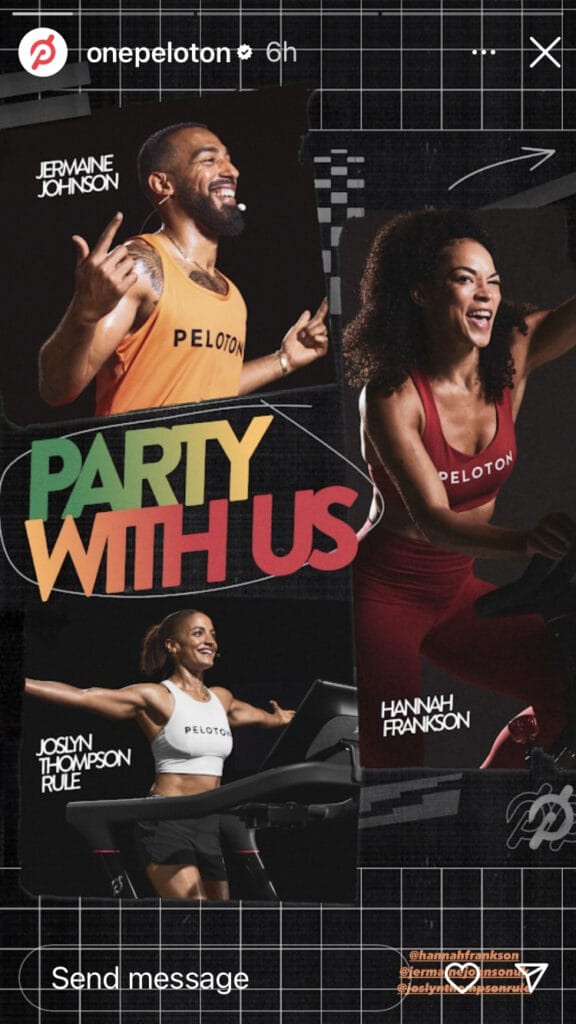 Peloton announced via Instagram stories this morning that starting tomorrow, August 25th, through Saturday the 27th, there will be a new Carnival Celebration class every day. Included in the line up are a live core class taught by Jermaine Johnson, an on demand walk coached by Joslyn Thompson Rule, and the finale will be Hannah Frankson's live ride this Saturday.
Peloton Carnival Celebration Classes – Schedule & Workouts
10 min Carnival Celebration Core [Live]– Jermaine Johnson – 8/25/22 @ 6:30 am ET
30 min Carnival Celebration Walk [On Demand] – Joslyn Thompson Rule – 8/26/22 @ 2:00 am ET
30 min Carnival Celebration Ride [Live] – Hannah Frankson – 8/27/22 @ 5:00 pm ET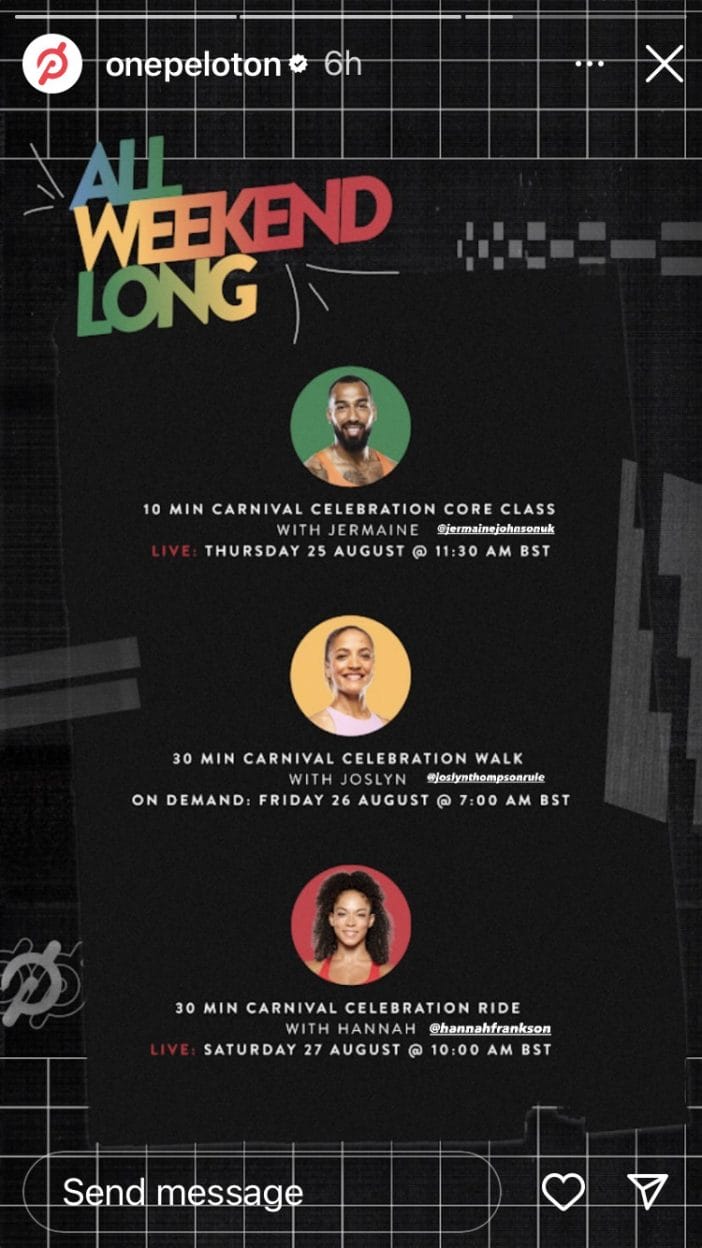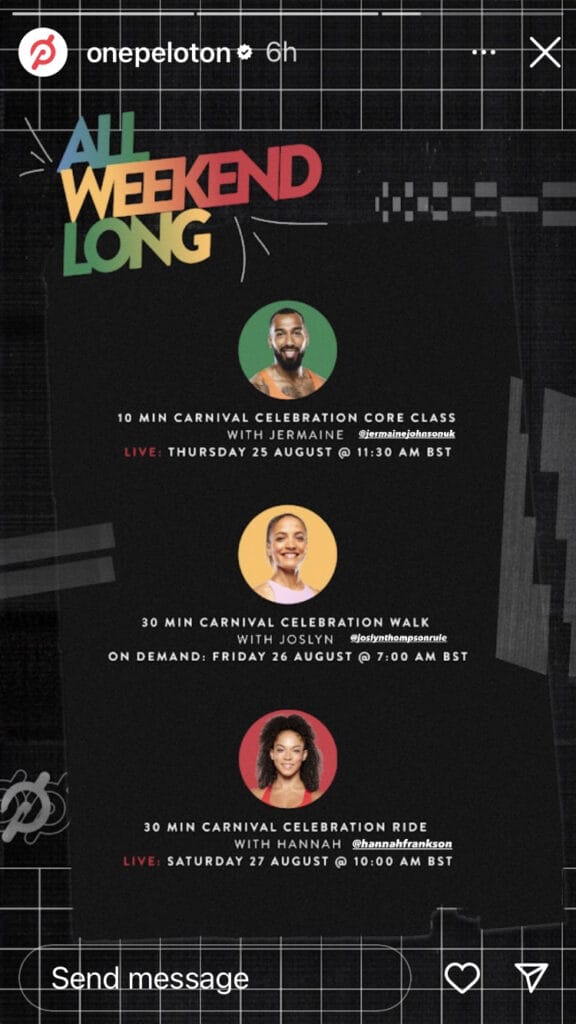 If you can't get enough of the celebration, you can also check out Notting Hill Carnival Rides and Runs from 2020 and 2021 –
You can also find classes celebrating Brazilian and Latinx Carnaval on the platform –
Peloton's Carnival classes are to celebrate the annual Notting Hill Carnival that takes place each August in the Notting Hill neighborhood of London. This festival is in honor and celebration of the British Caribbean community, and attracts about 2.5 million people each year! This yearly festival first began in 1966, and in 2006 Carnival was added to a list of English icons.
Have you taken any of Hannah's Carnival Rides in previous years? Are you excited for the expanded Carnival Celebrations this year?
---
Want to be sure to never miss any Peloton news? Sign up for our newsletter and get all the latest Peloton updates & Peloton rumors sent directly to your inbox.