Peloton is adding a new format to their bootcamp arsenal: Boxing Bootcamp! In an email to members announcing Becs Gentry and Jermaine Johnson as new boxing instructors, Peloton teased that the first boxing bootcamp classes would drop on March 29. Peloton has also published a blog post with additional information about the launch:
If you're wondering what you're in for when tapping into one of these classes, think of it as a mix of our shadowboxing and strength classes, wrapped into a structure designed to spike your heart rate during periods of more intense cardiovascular work, and bring it back down just that little bit while working in strength-focused blocks.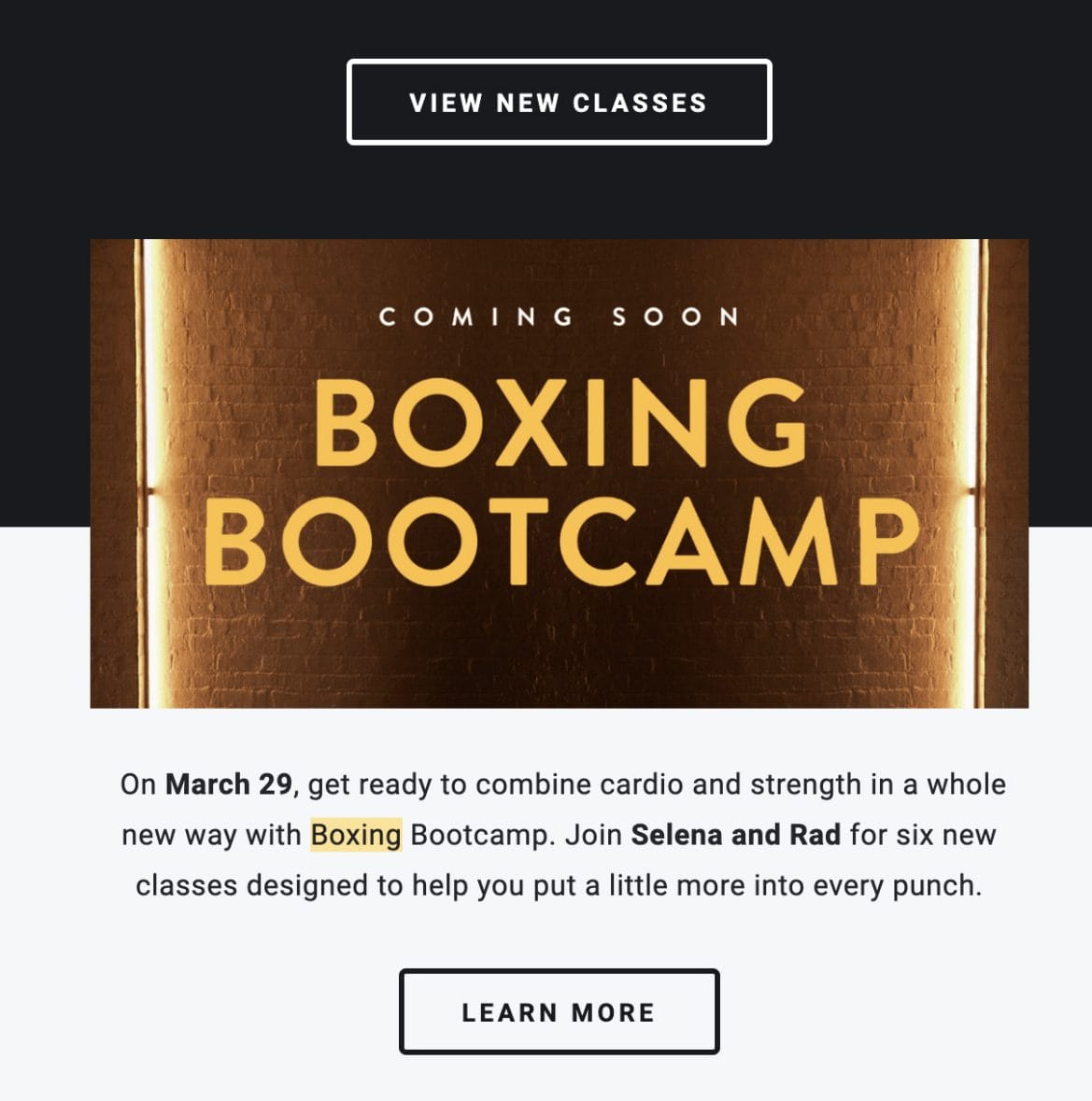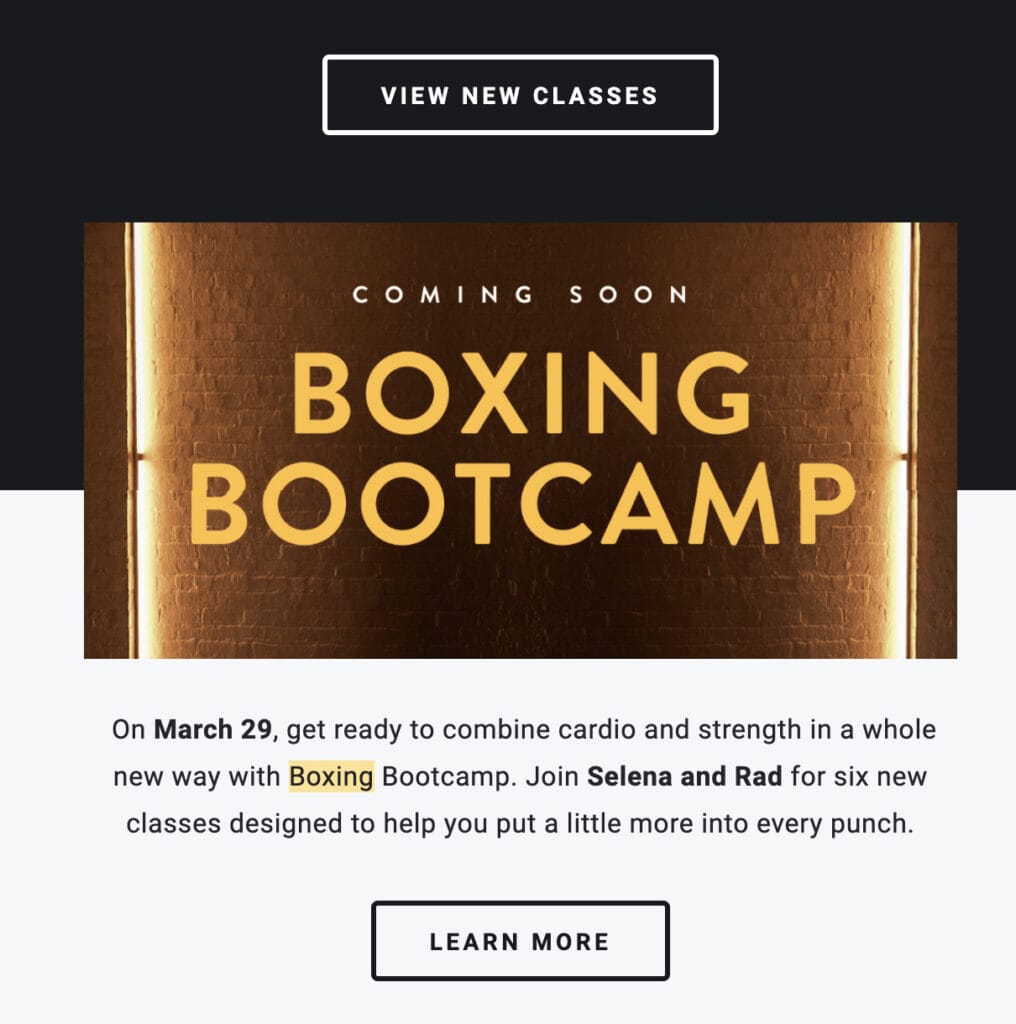 Classes are led by instructors Rad Lopez and Selena Samuela, and are be found under the "Strength" modality. As with other bootcamps on the Tread and the Bike, the class will alternate between cardio and strength work. This is the first bootcamp format that does not require a cardio device such as the Bike or Tread.
The boxing bootcamp classes can be stacked with other content, or taken as a standalone workout. The classes will require dumbbells for the strength portion, unless the class is specifically noted as a bodyweight strength. Other than that, members will simply need a mat, water, and towel.
The initial release of classes include 4 boxing bootcamp classes (2 from Rad and 2 from Selena), 1 boxing warmup, and 1 boxing stretch.
Earlier yesterday Peloton also announced two new boxing instructors: Becs Gentry and Jermaine Johnson. This brings the total number of boxing instructors to five, as Kendall Toole also teaches boxing content (along with Rad and Selena). Peloton has not yet indicated whether the other boxing instructors will teach boxing bootcamp classes in the future.
Peloton seems to be exploring new bootcamp formats in recent weeks. Earlier this month Rebecca Kennedy taught the first Hiking Bootcamp on the Tread, which is a lower impact bootcamp that does not include any running or jogging.
You can read more about boxing bootcamp via the Peloton blog, and be on the lookout for the classes to drop on demand around 10:00 a.m. ET on Tuesday, March 29. Will you be trying out this new bootcamp format?
---
Want to be sure to never miss any Peloton news? Sign up for our newsletter and get all the latest Peloton updates & Peloton rumors sent directly to your inbox.