Whether you are short on time, can't decide between strength or cardio, or are just looking for a nice butt kicking, then Peloton's Tread and Bike Bootcamps are the classes for you.
Initially offered only as a mix of strength and running in Tread Bootcamps, back in the fall Peloton announced Bike Bootcamps in addition to their Tread Bootcamp offerings.
If you've ever been curious about what these bootcamps are, we've got you covered! Below are some answers to questions you may have as you get started on your Bootcamp journey:
Let's start with the basics – what exactly is a Peloton bootcamp?
Bootcamps offer an equal mix, or close to an equal mix, of time spent doing cardio and strength training. An all-in-one workout, what you do on the floor in your strength training will compliment what you are doing on the bike or tread.
What are the lengths of bootcamps?
Peloton currently offers bootcamps that are 30, 45, or 60 minutes. On the tread side only, there are a few older 20 minute bootcamps, but the last time a 20 minute bootcamp was released was with Andy Speer back in October of 2020.
What is the format of the Peloton Bike Bootcamp or Tread Bootcamp?
Each class is broken up into segments, or workouts. You'll get started with a warmup on the tread or bike and get right into your first workout of the class. Each workout ranges from about 7-15 minutes, depending on the total length of the class you are taking. Bike bootcamps tend to have fewer transitions from bike to floor than tread bootcamps do, so each workout segment is a bit longer.
*Since the fall of 2020, nearly all of Peloton's bootcamps started following the same format of alternating about 7-15 minute intervals on the tread/bike or floor. If you happen to come across on older bootcamp, you'll notice that some are formatted as all cardio followed by all strength.
How does changing from the Bike to Floor work for Peloton Bike Bootcamps?
If you're wondering how you can do floor exercises while wearing cycling shoes, you have nothing to worry about. It is expected you will change shoes back and forth during class. During Peloton's Bike Bootcamp classes, when you change from Bike to Floor (and back), the instructor gives you time to change your shoes – and they do it themselves on camera. Some instructors do the shoe change slightly quicker than others, but all instructors do pause and build time to change shoes. This is the main reason for why Bike Bootcamps have fewer transitions than Tread Bootcamps as we mention above.
Do I need weights for Peloton bootcamp classes?
Both Tread and Bike bootcamps have both bodyweight and dumbbell class options. At time of publishing, there are currently 69 tread bootcamps that are bodyweight, and 12 bike bootcamps are body weight.
I'm a beginner, are bootcamps still something I should try?
Absolutely! Don't let the name scare you away. Bootcamps are a great way to try your hand at two different disciplines of exercise in cardio and strength. While bootcamps on the tread are instructed mainly with running cues, members can go at what pace works best for them. Bike bootcamps are cued just like any cycling class, so do what works for you! But, each segment is split into manageable chunks too, so don't be afraid to give it your all!
Can I take a bootcamp outside?
Tread bootcamps can absolutely be taken outdoors! If you're taking a class on-demand, take a look at the class plan ahead of time, and plan an out and back route. Or, find a loop in your neighborhood to run. If you happen to live near a school with a track, take it out there and do the strength portions in the infield!
My Peloton Bike Bootcamp & Peloton Tread Bootcamp recommendations:
I am a proud member of Jess Sims' You Get to Crew (and hope to take a class in person one day!), and will recommend any single one of her bootcamp classes. [Note that you can find a list of groups for every Peloton coach on our page here]. Jess teaches bootcamps on both the bike and tread, and her Saturday 60 Bootcamp on the Tread is her signature class with her Monday Mayhem on the bike coming in a close second. A large majority of the top-rated classes in both Tread and Bike Bootcamps are Jess Sims classes – and it'll just take one for you to see why. She'll have you laughing and cursing her out simultaneously, and she's a pro at making time fly. Her classes are tough (don't let that scare you away though!), but she'll make you feel like you're on top of the world when you're finished. Some of my favorites of hers include:
A strength of Peloton's is the wide variety of instructors that teach each discipline, bootcamps included. Here are some other non-Jess Sims recommendations:
If you have more questions about Bootcamps we didn't cover, let us know in the comments and we'll answer any other questions!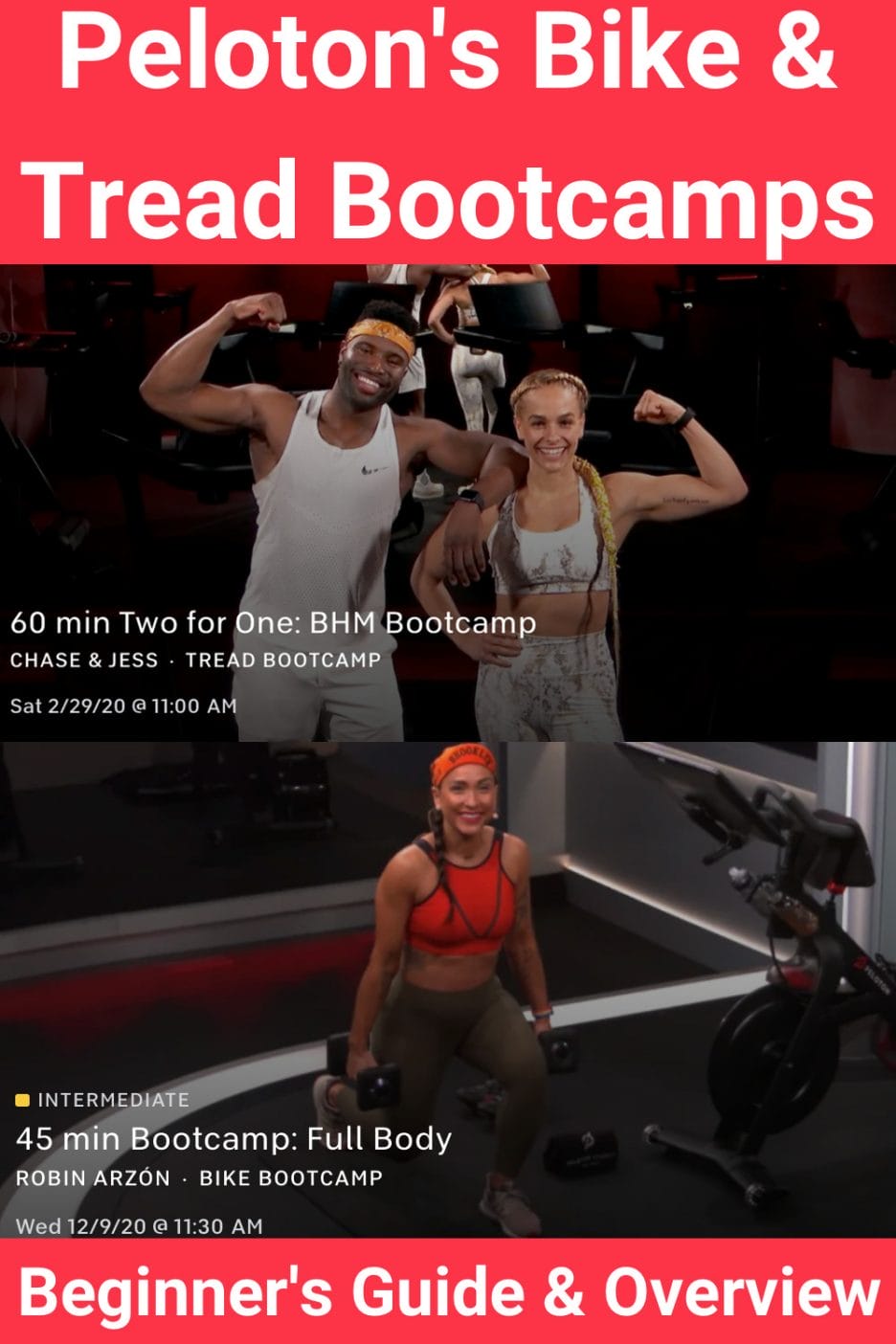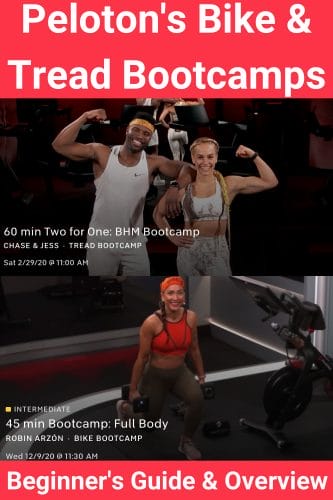 ---
Want to be sure to never miss any Peloton news? Sign up for our newsletter and get all the latest Peloton updates & Peloton rumors sent directly to your inbox.