Due to increased demand over the last year, Peloton has been facing a backlog of orders and long wait time for new orders, which we have previously covered. In February, Peloton announced they would be investing $100 million to try and speed up delivery times. That investment appears to be paying off, as delivery times have been coming down over the last few month.
Now, Peloton appears to be trying to get the word out to people that they can expect their bikes on the order of weeks, not months. Over the past week, Peloton has been emailing some of their potential new customer interest lists, letting them know just that – with a subject of "We're Now Offering Shorter Delivery Times." Note that these seem to refer to the original Bike, not the Bike+.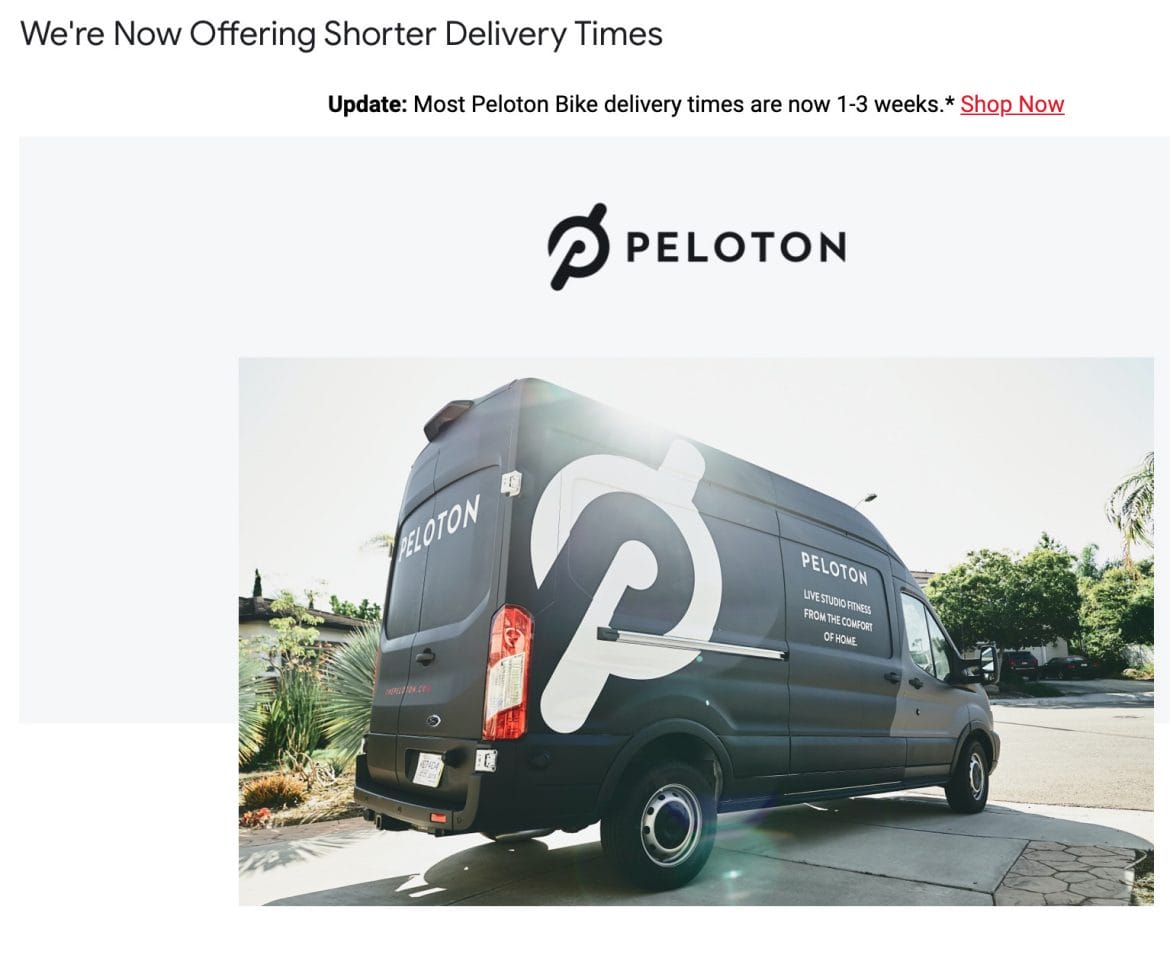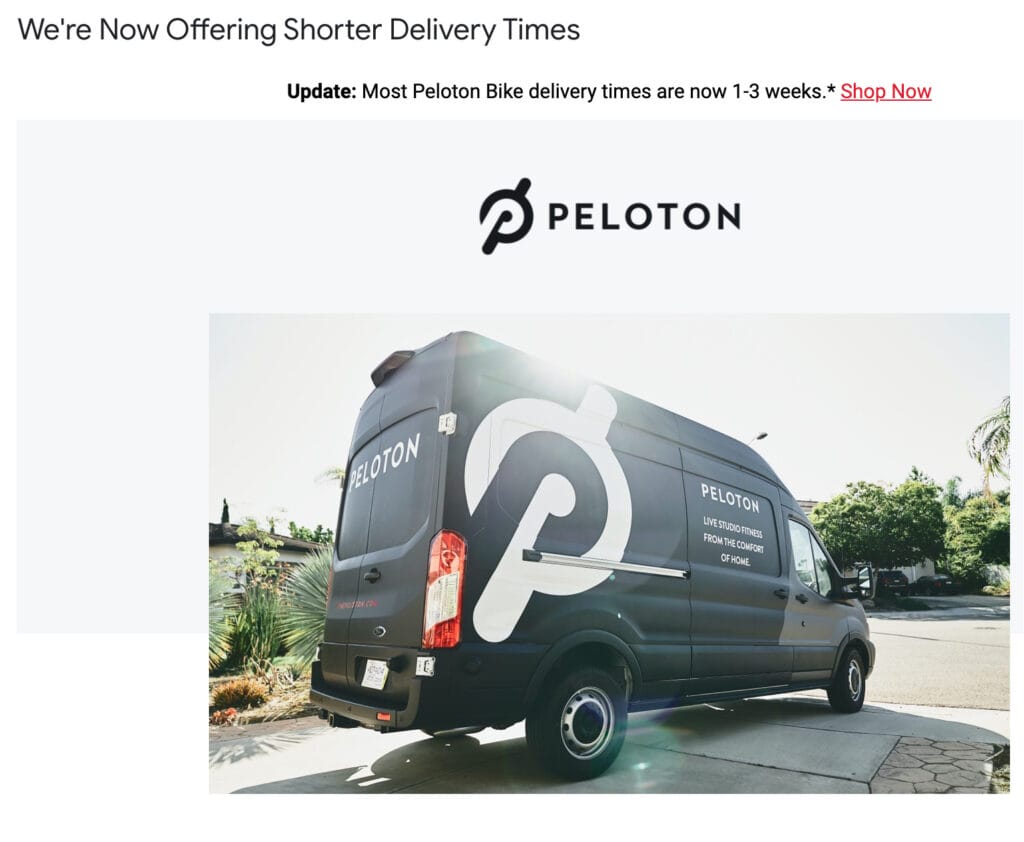 The email goes on highlight that wait times are down as low as 2-4 weeks in some areas.
We've increased our delivery capacity and opened new distribution centers to ensure you get the best experience possible. This includes significantly decreasing most Peloton Bike delivery times to 2-4 weeks.
Earlier in the month, Peloton was also trying to increase demand by letting potential new customers know they could get a free gift with purchase. Details were sparse, but mentioned a "free accessory or piece of apparel" with the order of a Bike or Tread+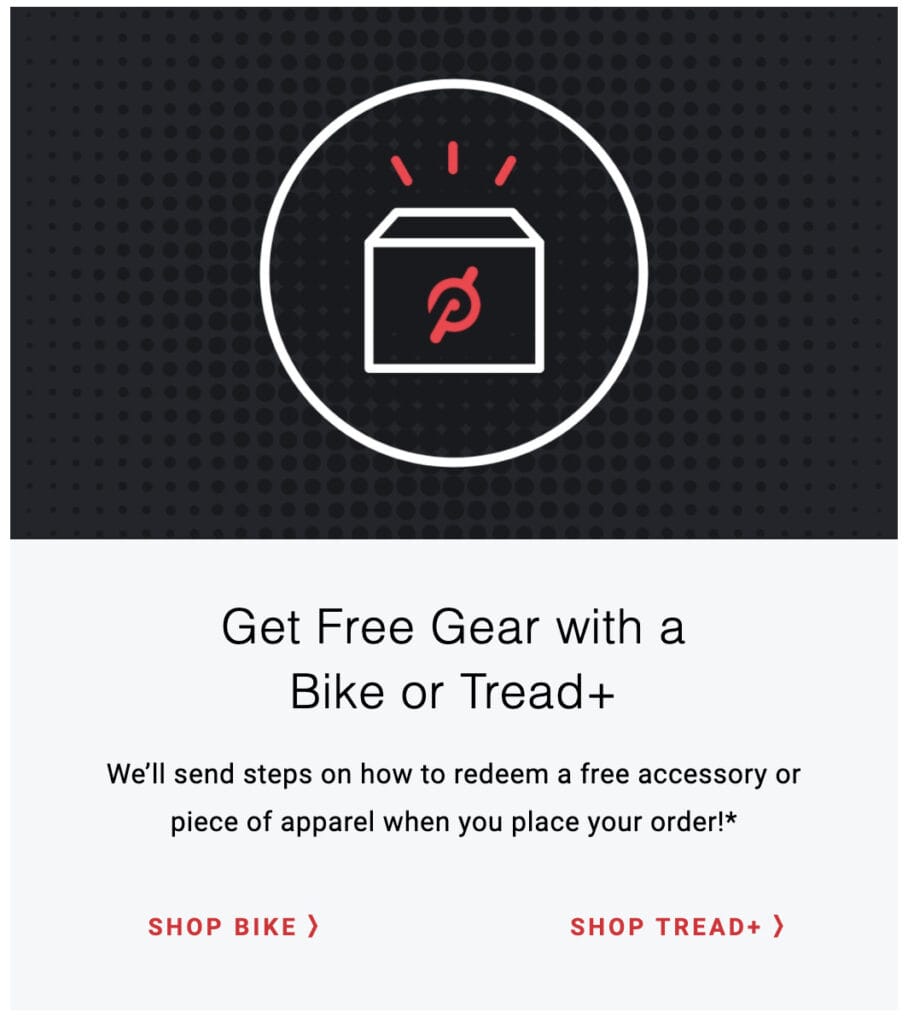 The email did not have an end date listed, so it's not clear if this offer is still valid. The terms simply stated "Offer only available on selected merchandise. Peloton may cancel or limit this offer at any time."
Some members who purchased Peloton hardware while the promotion was valid reported their free gift/accessory options included items like resistance bands, a Peloton branded tank-top, water bottle, running belt, and more.
---
Want to be sure to never miss any Peloton news? Sign up for our newsletter and get all the latest Peloton updates & Peloton rumors sent directly to your inbox.