Shared as part of Peloton's Q2 2021 earnings call yesterday, Peloton has announced that they will be investing $100 million over the next several months to try to expedite the shipping of their bikes & treads around the world to get them in the hands of their customers more quickly.
The note from Peloton's CEO shares that although their production has ramped up more than 6x over the last 12 months, they still can't get them delivered quick enough. He goes on to address how they hope to further tackle the problem.
So what are we doing? Effective immediately, we are investing over $100 million to help expedite the movement of Bikes and Treads globally, in order to meet our delivery commitments. On average, in the coming months, we will be incurring a transportation and delivery cost that is over ten times our usual cost per Bike and Tread, including, in many cases, shipping them by air instead of by sea. We are making this investment because we are as frustrated as you are that you don't have your Peloton Bike or Tread yet. We are (and always have been) a company that is deeply committed to your happiness and we've fallen short of that in this regard. Please know we're working hard and spending aggressively to do right by all of you.


These unprecedented measures are for these unprecedented times. We will not always fly bikes in airplanes over the ocean. In addition to caring about our Members, we care about the environment and are committed to continuing to create more local jobs. Today we operate nearly 50 of our own dedicated Field Operations centers throughout the US, Canada, UK, and Germany. In these facilities, local Peloton employees assemble and test thousands of Bikes and Treads per day, right in-country. In the coming quarters, we plan to expand our US-based manufacturing operations on an even more impressive scale. I look forward to updating you about these efforts and how they help minimize global transport, promote local jobs, and increase our total capacity to bring innovative and engaging products to our Members.
Peloton last publicly addressed this in their year end letter to members, as well as during the previous earning call last November. However, many of the same issues, such as delays in the port of Los Angeles, remain a problem today, months later.
Peloton published the update as a blog post you can read here, as well as emailing it to all members.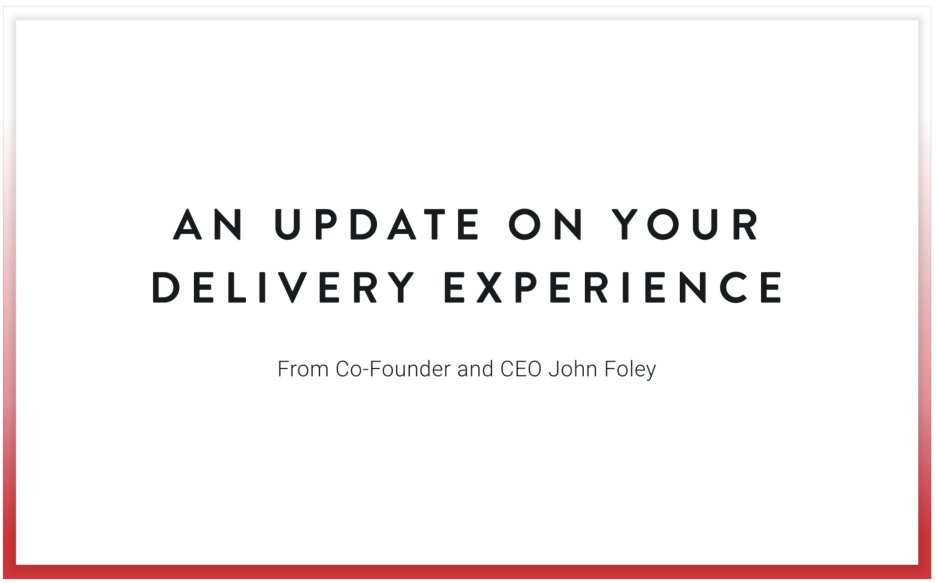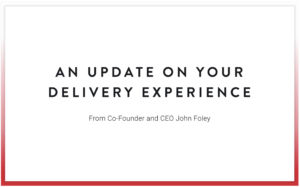 ---
Want to be sure to never miss any Peloton news? Sign up for our newsletter and get all the latest Peloton updates & Peloton rumors sent directly to your inbox.