As we shared last week, Peloton has officially teased that they are working on a video game mode that will be available in a few months for the Peloton Bike & Bike+, tentatively called "Peloton Lanebreak." Some of the original reports on the game noted that the name "Lanebreak" was subject to change before it was officially released.
It appears this "subject to change" caveat is more of a contingency plan, as recent trademark filings indicate that Peloton does plan to use the name Lanebreak. Late last week, Peloton filed an application with the US Patent & Trademark Office (USPTO) to trademark the name "Lanebreak". The trademark application, with serial number 90838668, was filed on July 20th – the day after the first news about Peloton Lanebreak was revealed.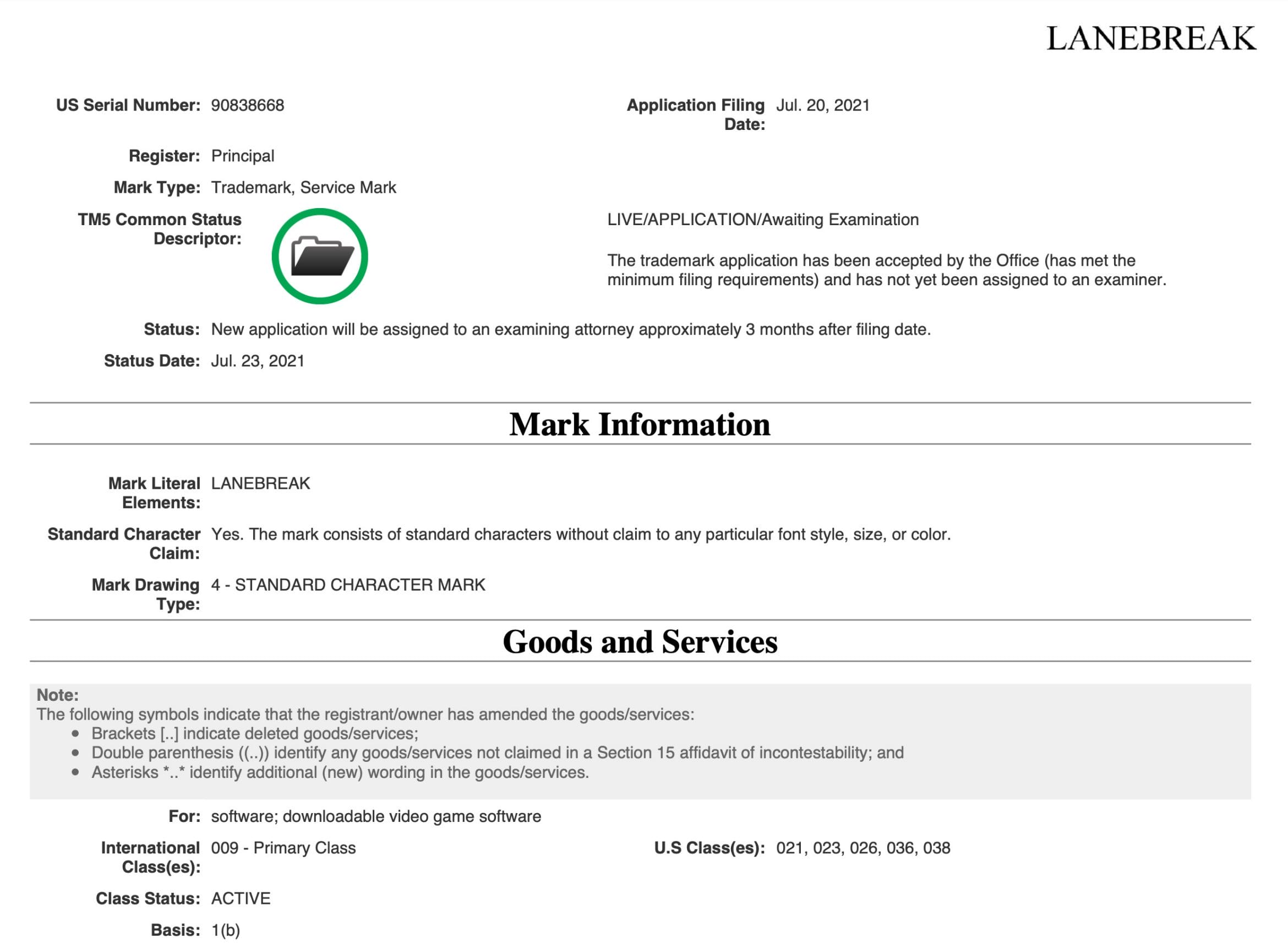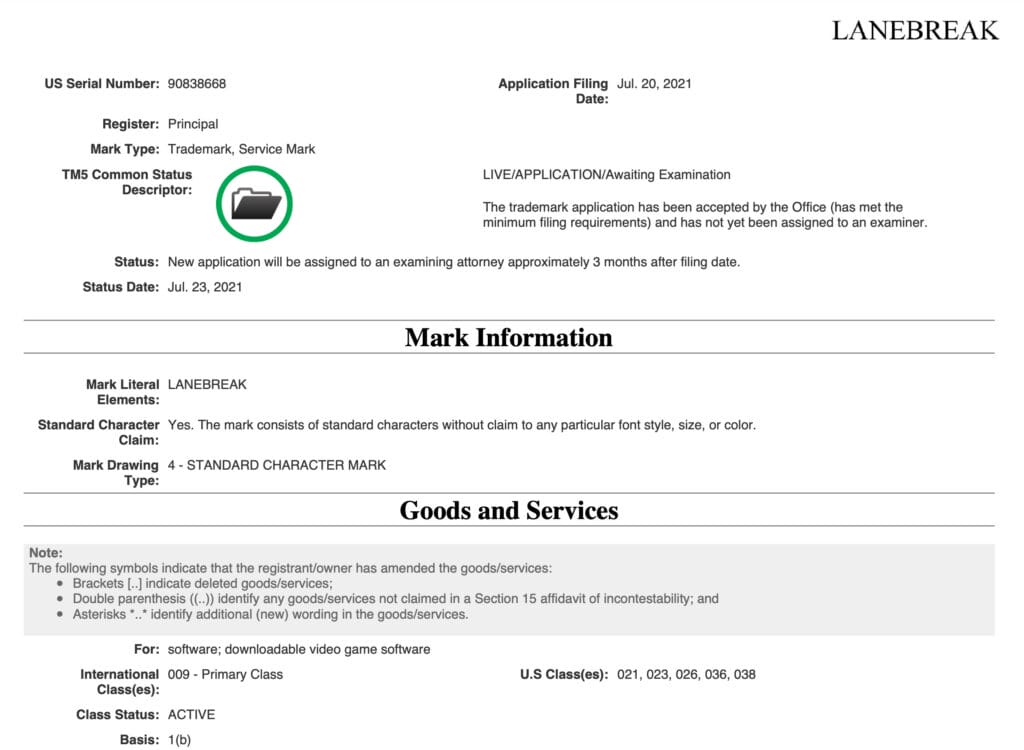 The application looks to cover the name Peloton Lanebreak for two different classes – both software/video game related. The first is for "software; downloadable video game software". The second class the trademark would cover is "entertainment services; Entertainment services, namely, providing temporary use of non-downloadable video games."
One of the items you certify when filing a trademark application is that you have an "Intent to Use" to the mark. Specifically, "The applicant has a bona fide intention, and is entitled, to use the mark in commerce on or in connection with the identified goods/services." This suggests that Peloton does indeed plan to use the name Peloton Lanebreak as the final name of their upcoming video game.
If you missed our previous reports, Peloton Lanebreak isn't currently available to anyone who wants to try it. Around 1,000 people are testing an early version, and the tentative plan is for a public beta later this year before a general release to everyone's Peloton Bike & Bike+ sometime in 2022.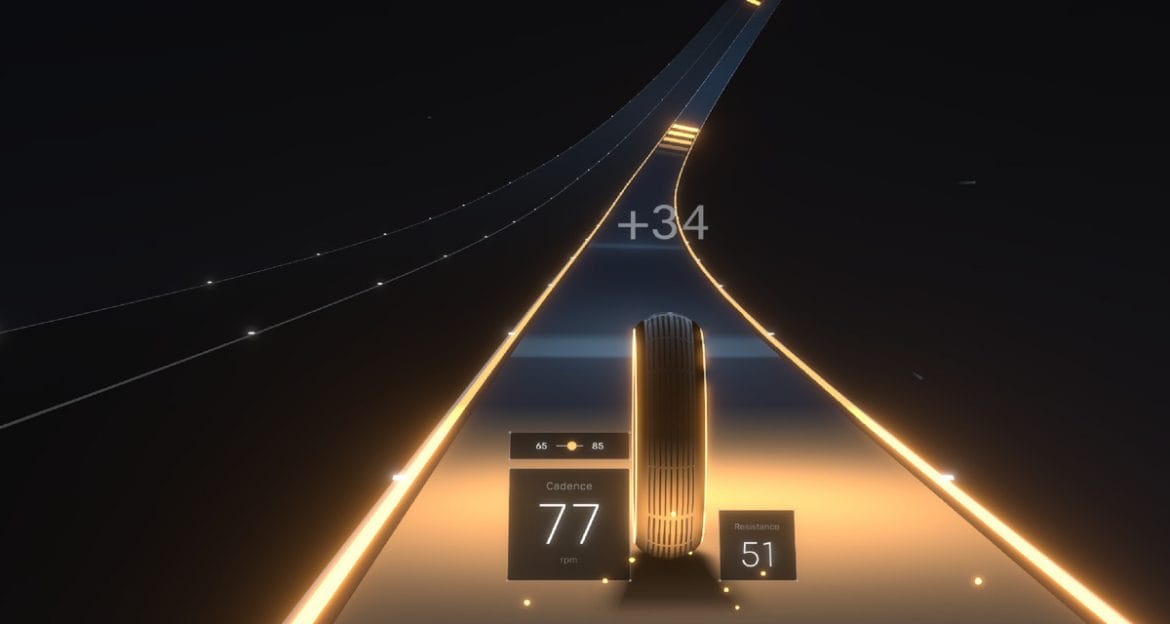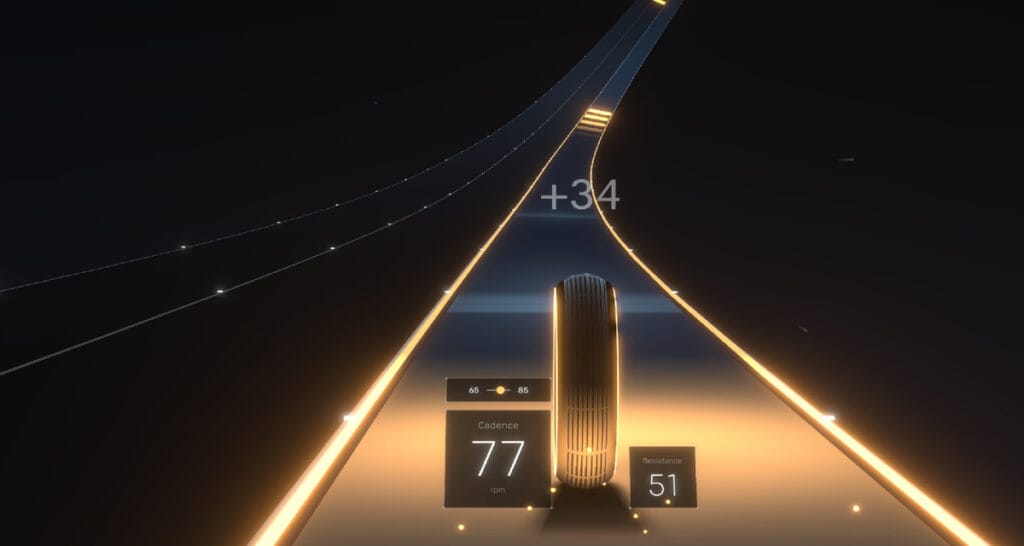 As far as what the game actually is: players will have an avatar that is on a track . You control your movement on the track by adjusting your cadence & resistance – and try to score points as the game progresses. The game will have choices for difficulty level, and music genre. There are currently also defined levels or race tracks, with the plan being to release more over time to keep the game fresh and updated.
You can see the full trademark application for Peloton Lanebreak here.
---
Want to be sure to never miss any Peloton news? Sign up for our newsletter and get all the latest Peloton updates & Peloton rumors sent directly to your inbox.